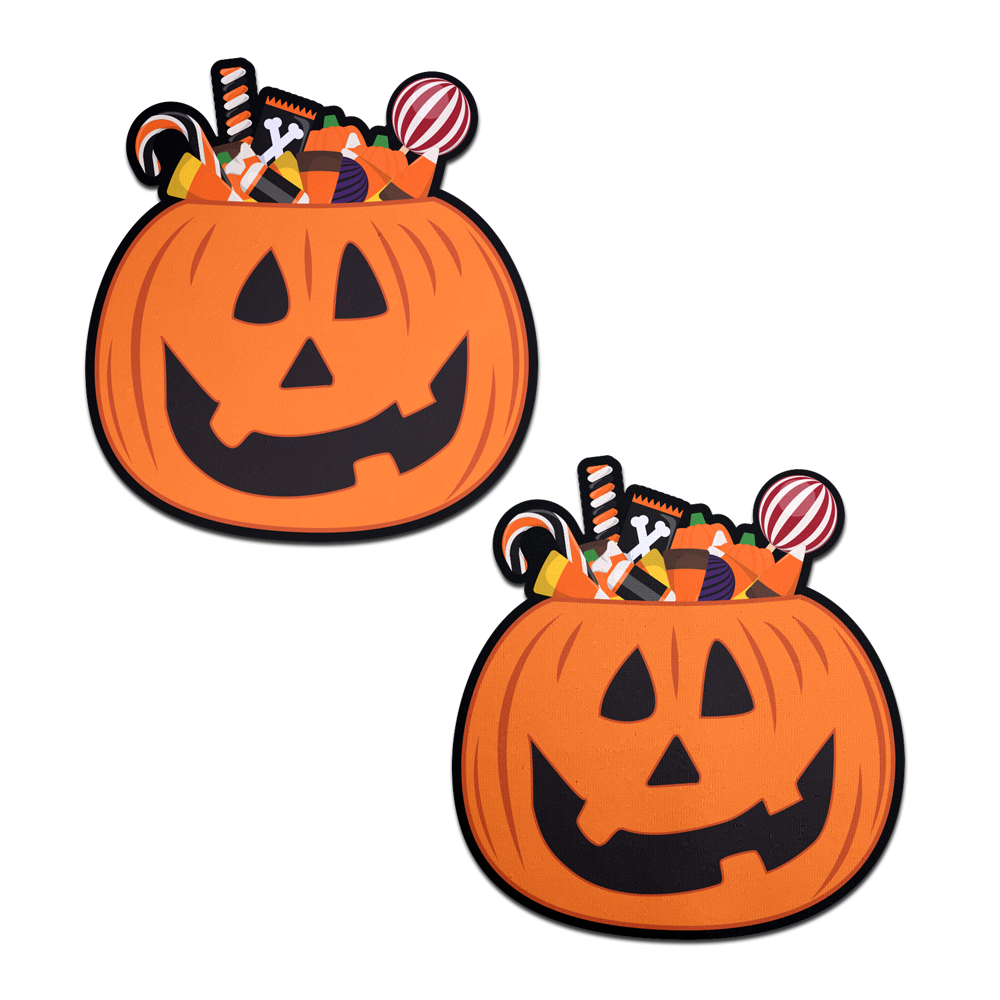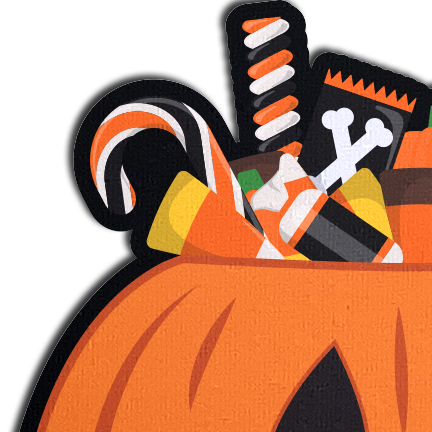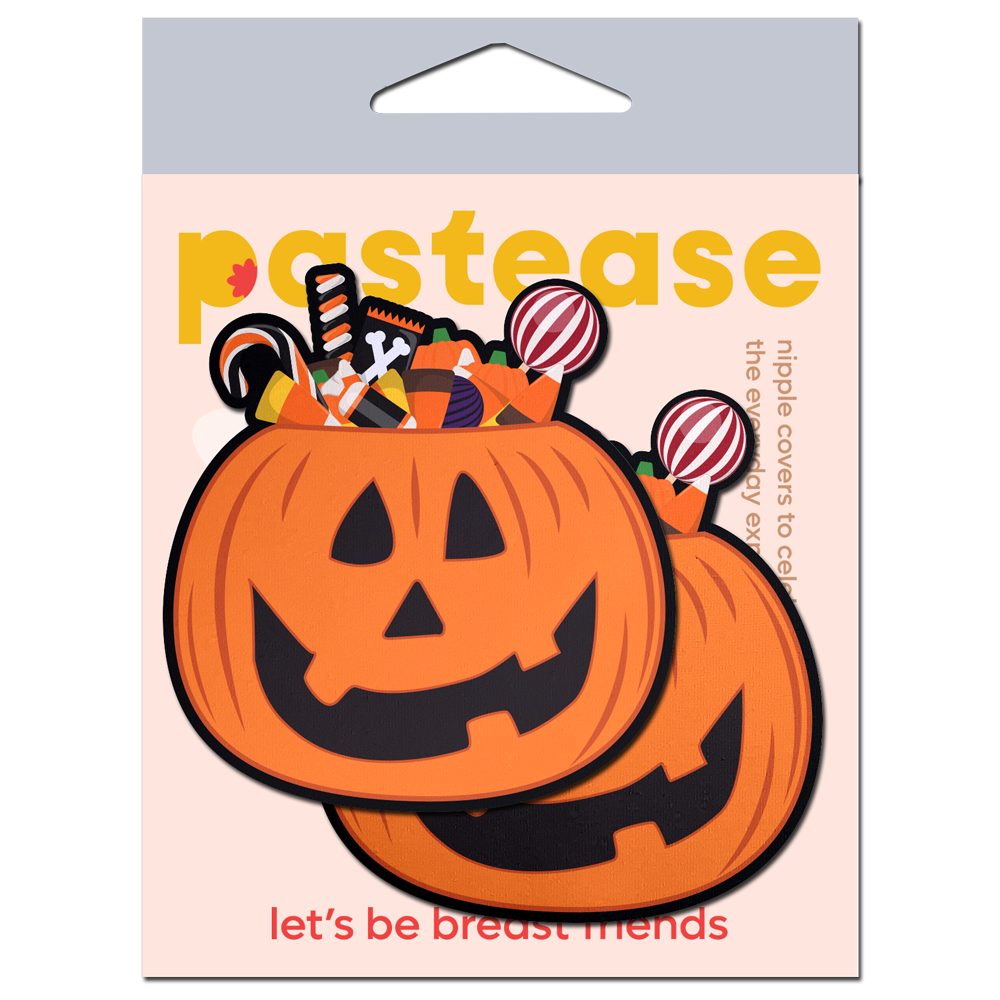 Trick-or-Treat Pumpkin Pasties with Candy Nipple Covers by Pastease
Introducing our Trick-or-Treat Pumpkin Pastease: Unveil Spooky Delights with Playful Elegance!


Get ready to bewitch and bedazzle this Halloween season with our Trick-or-Treat Pumpkin nipple pasties. As you embark on your eerie escapades, let the iconic pumpkin head, brimming with tantalizing Halloween candy, become your ultimate festive accessory.
Dimensions: 2.7" x 2.9"
Coverage: 2.4"

Iconic Halloween Enchantment: The classic trick or treat pumpkin head takes center stage, exuding an air of mystique and Halloween enchantment that sets the stage for your spooky adventures.


Overflowing Candy Cornucopia: Behold the captivating sight of a pumpkin head overflowing with Halloween candy – an ode to the sweet indulgence that accompanies the season's frightful fun.


Soft and Spooky Comfort: Crafted from a soft poly blend material, our breast pasties provide a comfortable and snug fit, ensuring you revel in the spirit of Halloween festivities without a care.


Elevate Your Costume: Whether you're conjuring spells at a haunted party or joining a midnight masquerade, these nipple covers transform your look into an enigmatic masterpiece that's as alluring as a witch's potion.

Festive and Frightful: Perfect for pumpkin patch outings, haunted hayrides, and all the seasonal costume parties, these unique breast covers capture the essence of Halloween in all its spooky glory.


Bring your Trick-or-Treat Pumpkin Pastease to life and embark on a hauntingly stylish journey. Add an eerie twist to your attire with some good ol' Halloween nostalgia.
Celebrate freedom worry free! SAFE FOR SKIN
All PASTEASE™ adhesive products are latex-free and leave the skin with no signs of irritation upon removal. MEDICAL-GRADE
At PASTEASE™, our products are hand-made, in house, with LOVE while using the highest-grade materials. WATERPROOF
Our PASTEASE™ brand pasties are waterproof and sweat resistant, keeping you worry free for any occassion.