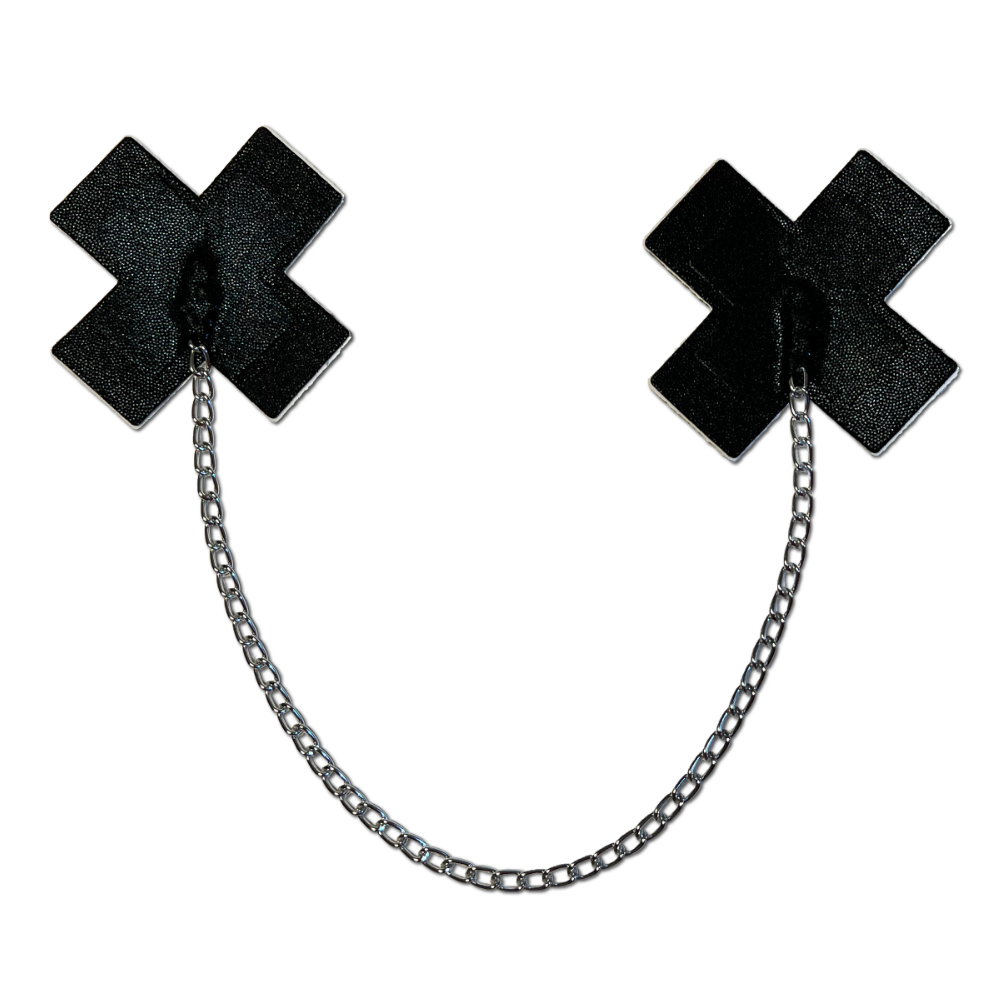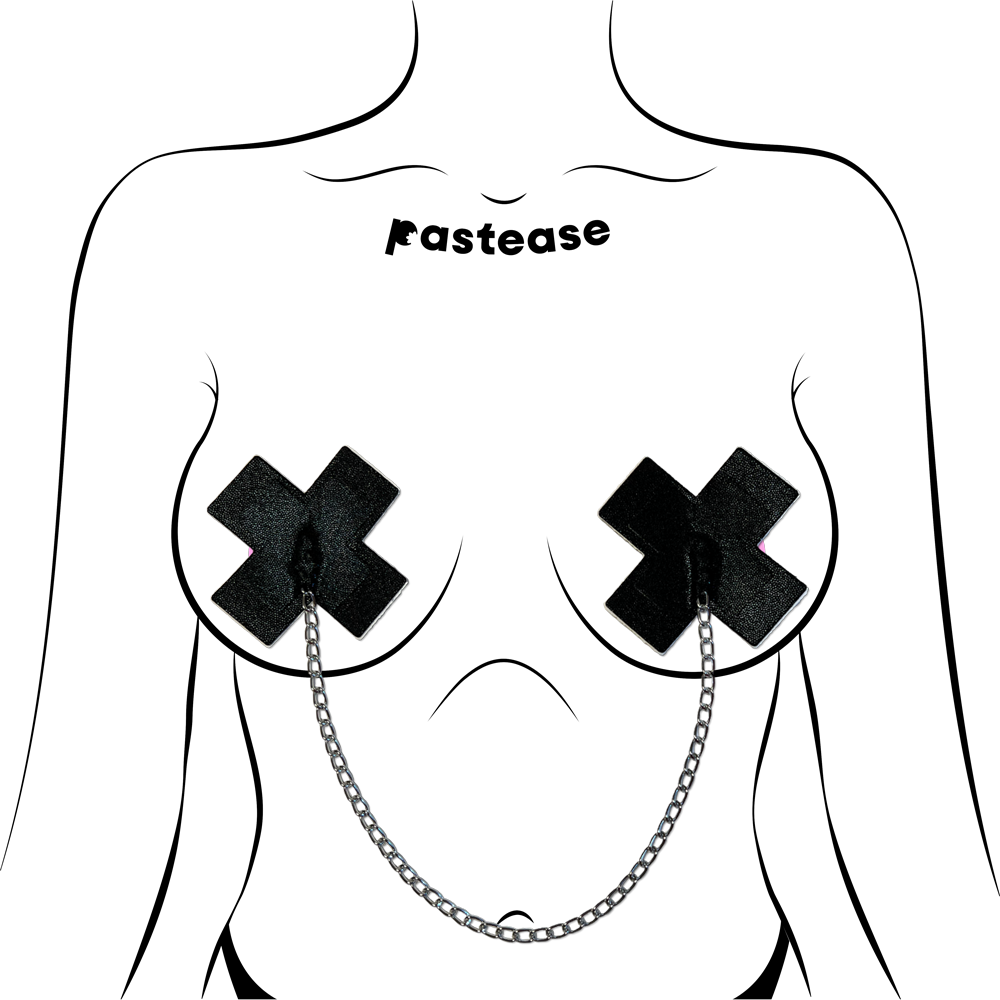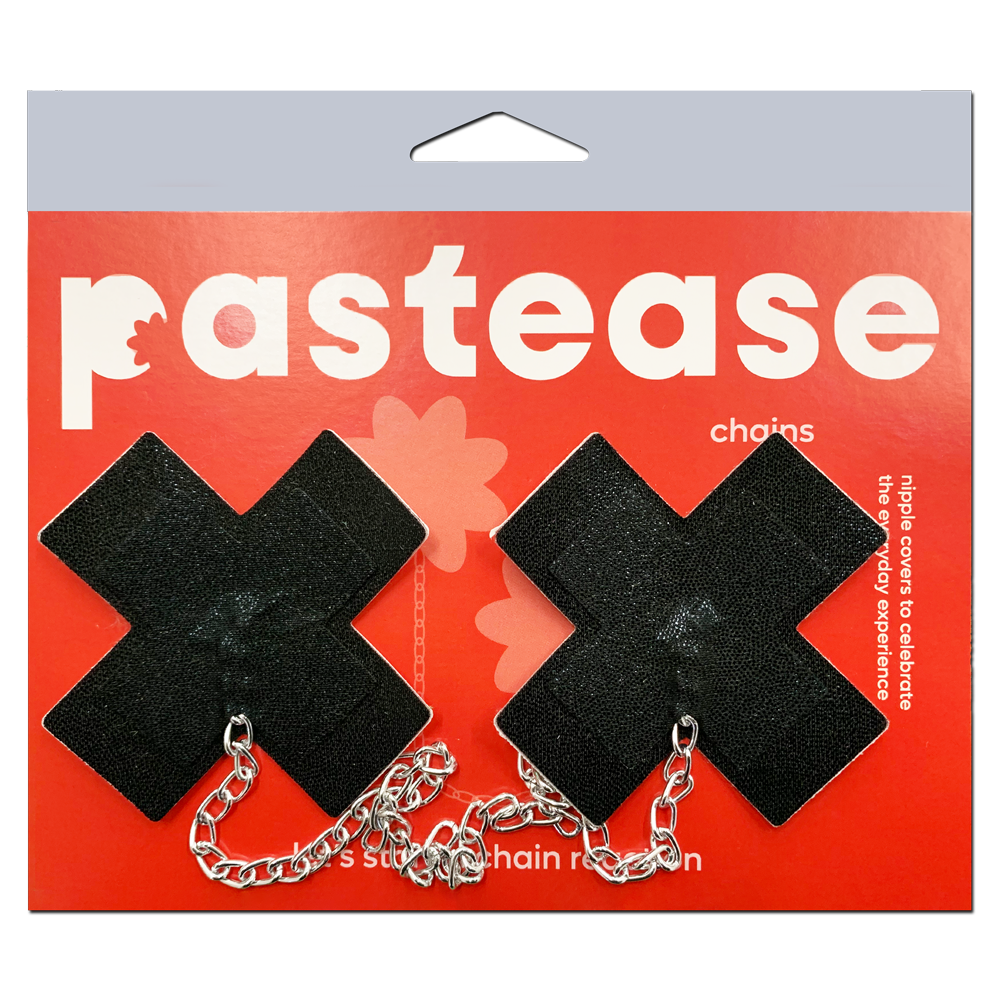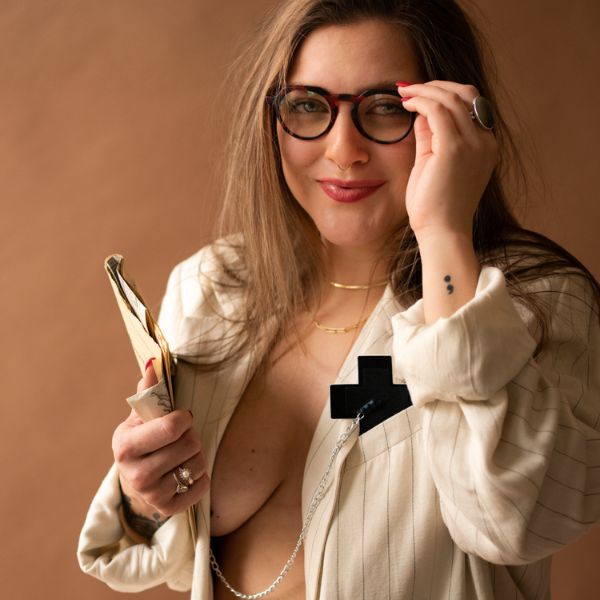 Chains: Liquid Black Plus X Cross with Chunky Silver Chain Nipple Pasties by Pastease®
Introducing the ultimate seductive accessory to ignite your inner fire: Pastease Liquid Black Plus X Cross with Chunky Silver Chain Nipple Pasties by Pastease®! Prepare to unleash your wild side with these tantalizing adornments that exude an unparalleled blend of sexiness, sass, and unapologetic confidence.
Crafted with meticulous attention to detail, these liquid black pasties are the epitome of allure. The glossy, liquid-like finish not only enhances your assets but also showcases your daring nature. With their provocative X cross design, they leave just enough to the imagination while leaving an unforgettable impression.
But that's not all! The pièce de résistance is the chunky silver chain delicately dangling between the pasties, creating a mesmerizing interplay of movement and allure. As it glimmers and cascades, these pasties demand attention, making a bold statement that you are a force to be reckoned with.
Designed by the esteemed brand Pastease®, these nipple pasties are made to empower and celebrate your unique sensuality. They are carefully crafted using high-quality materials that ensure a comfortable fit, allowing you to strut your stuff with confidence. Plus, they are easy to apply and remove, making them the perfect companion for all your sultry adventures.
Whether you're preparing for an intimate encounter or seeking to spice up your lingerie collection, these Pastease Liquid Black Plus X Cross with Chunky Silver Chain Nipple Pasties are the ultimate game-changers. Embrace your inner vixen, ignite the flames of desire, and make a bold statement that is impossible to ignore. Get ready to leave a trail of mesmerized hearts in your wake as you dominate the realm of seduction with unabashed allure!
Dimensions: 3 inches x 3 inches.
Coverage Diameter: 1.6 inches.
Pastease® are the Funmaker that brings out your inner Tease!
All Pastease® products are hand-made, so the finished product you receive may vary slightly from the posted image. Go get your Sexy Fun Freedom On! X♥X♥ Pastease®! SAFE FOR SKIN
All PASTEASE™ adhesive products are latex-free and leave the skin with no signs of irritation upon removal. MEDICAL-GRADE
At PASTEASE™, our products are hand-made, in house, with LOVE while using the highest-grade materials. WATERPROOF
Our PASTEASE™ brand pasties are waterproof and sweat resistant, keeping you worry free for any occassion.