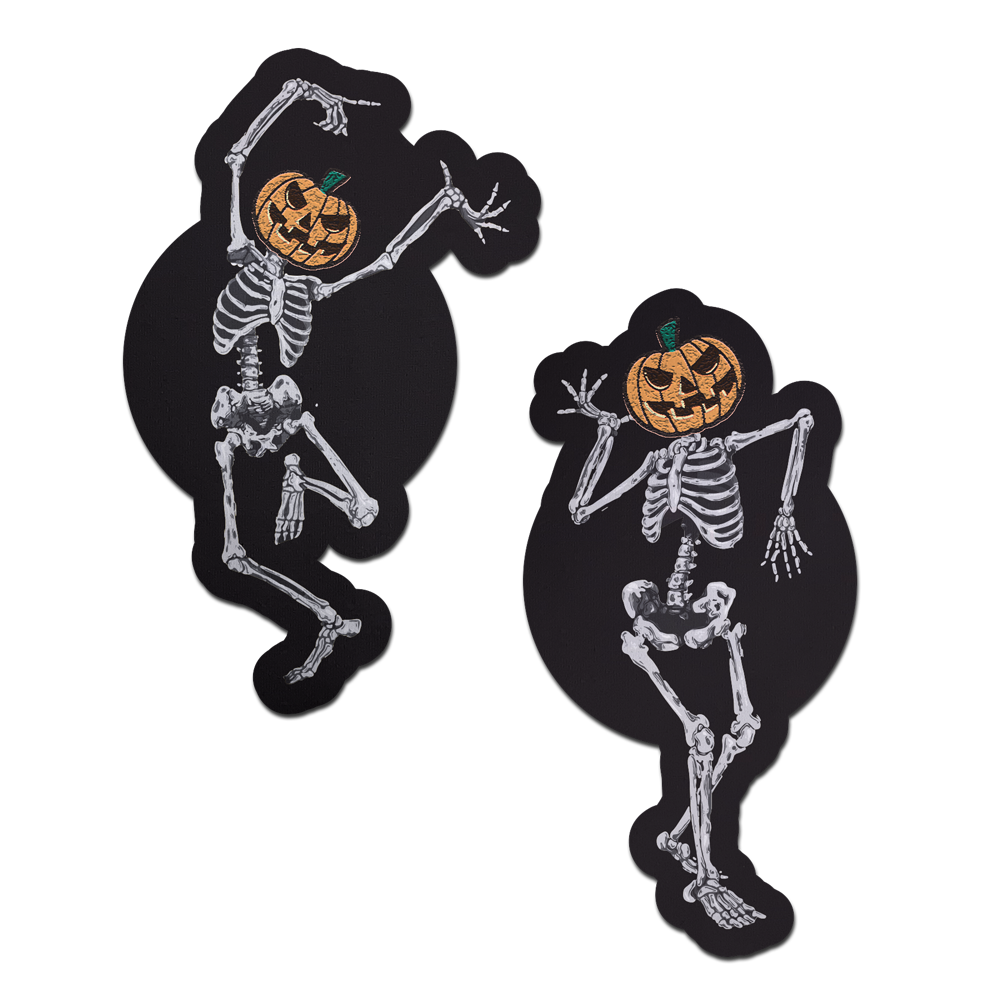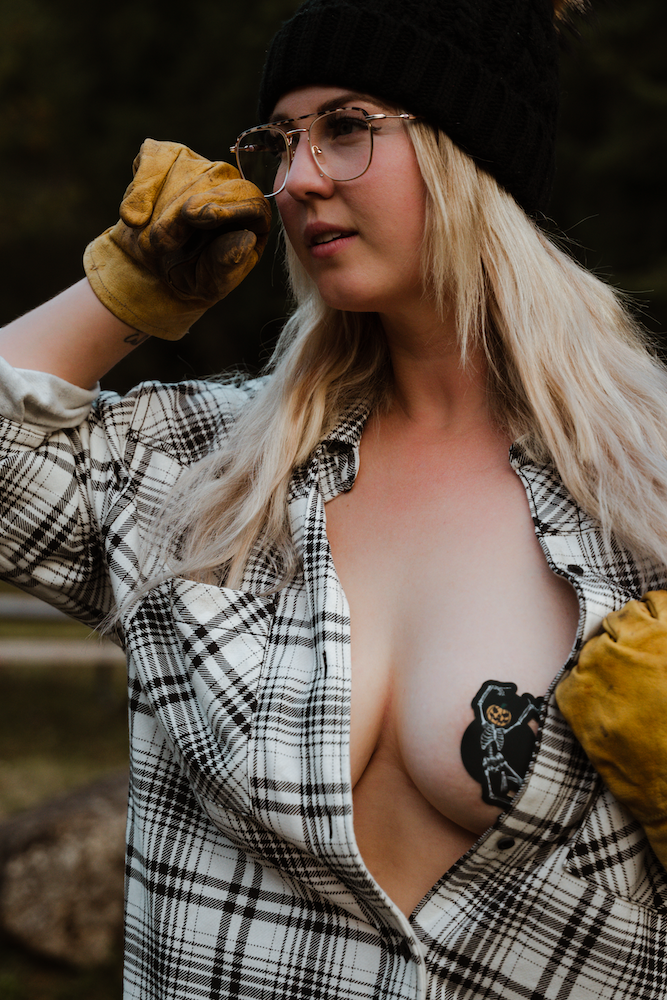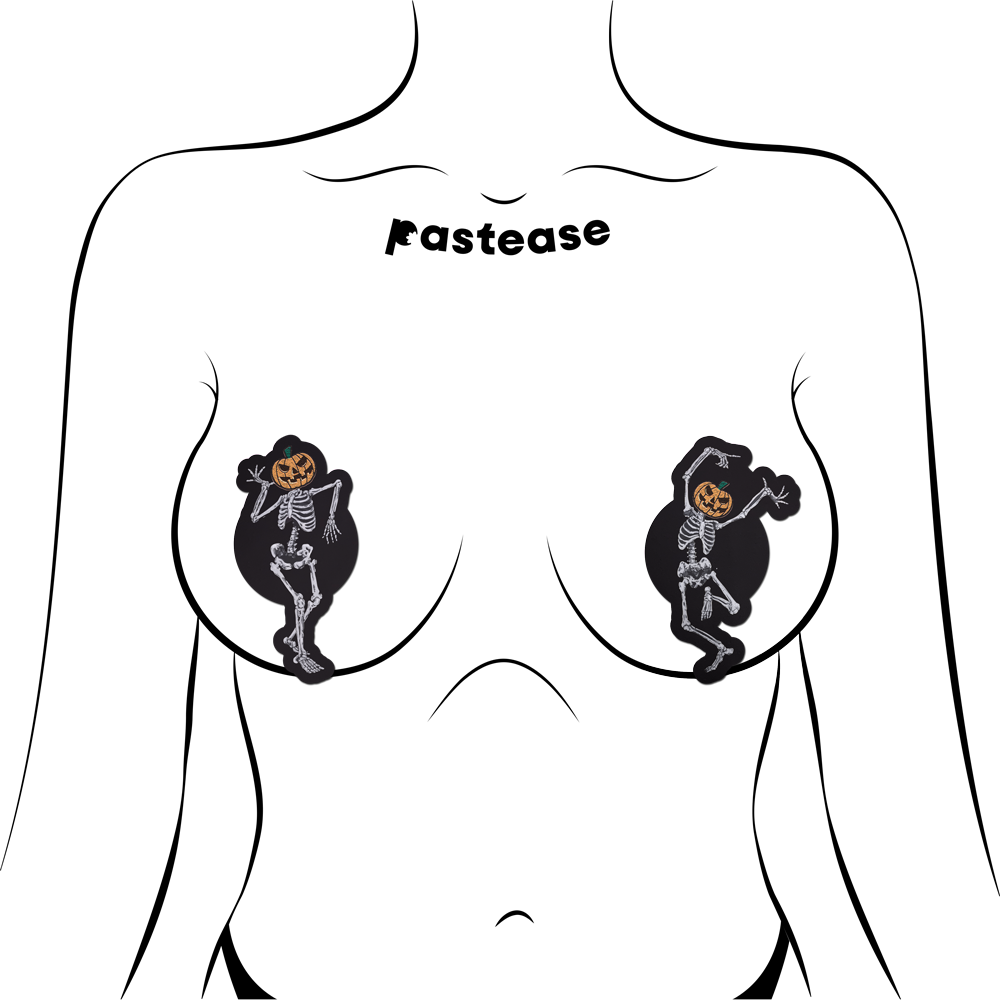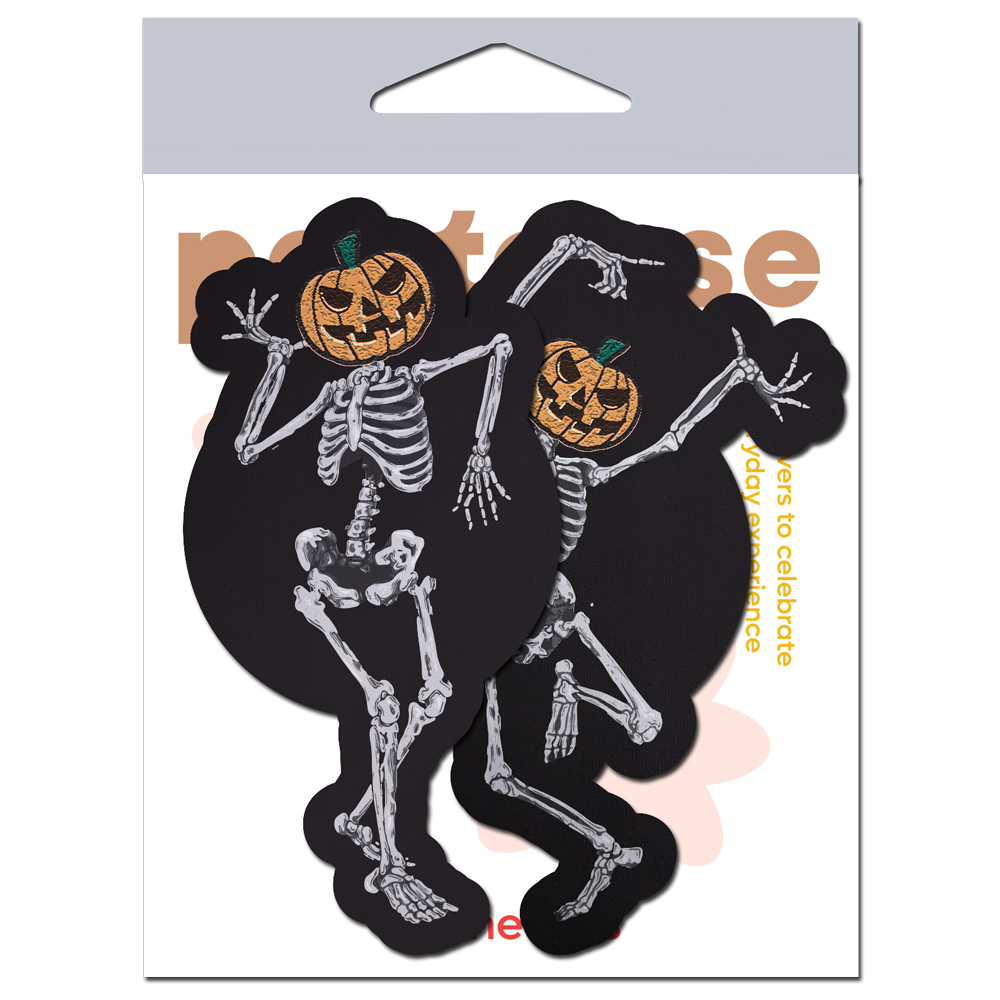 Dancing Skeletons Pasties with Pumpkin Heads Spooky Scary Skeletons Pastease
Introducing the spook-tacularly delightful Dancing Skeletons Pastease – your ultimate Halloween breast accessories that bring playful enchantment to your fall festivities! Crafted with unparalleled attention to detail, these Pastease are adorned with mischievous dancing skeletons, each sporting a jack-o'-lantern head for an irresistible blend of eerie charm and whimsy.


Created from a premium blend of soft and form-fitting poly materials, guaranteeing a comfortable fit that doesn't compromise on style. Whether you're planning to don a bewitching costume, attending a spirited Halloween soirée, or simply looking to embrace the autumnal vibe, these Pastease are your go-to accessory.


But the magic doesn't stop there! We understand the importance of skin-friendly solutions, and that's why our Dancing Skeletons Pastease are thoughtfully backed with hypoallergenic medical-grade adhesive. This ensures that even those with sensitive skin can revel in the fun without any worries. The adhesive guarantees a secure hold, letting you dance the night away, mingle with friends, and capture picture-perfect memories with confidence.

Whether you're embracing the Halloween spirit or celebrating the cozy aura of fall, the Dancing Skeletons Pastease are the ultimate expression of festive fashion. Step into the world of playful skeletons and jack-o'-lantern charm – order your Dancing Skeletons Pastease today and join us in celebrating a season of spook-tacular style and unbridled fun!
Size:
Dimensions: 2.5 x 4"
Coverage: 2"
Whimsical Design: Playful dancing skeletons with jack-o'-lantern heads bring a delightful touch of enchantment, making these Pastease the perfect Halloween and fall accessory.
Comfortable Fit: Crafted from a soft and form-fitting poly blend, these Pastease effortlessly conform to your curves, ensuring all-night comfort without compromising on style.
Hypoallergenic Adhesive: Backed by hypoallergenic medical-grade adhesive, these Pastease are gentle on even the most sensitive skin, providing a secure hold for worry-free dancing ,festivities and daily wear.
Versatile Wear: Ideal for costumes, parties, or simply embracing the fall season, these breast accessories let you express your individuality while adding a touch of spooky fun to any occasion.
Secure Hold: The strong adhesive ensures that these Pastease stay in place throughout your activities, without distracting adjustments.  Removes easily at the end of use.
Celebrate freedom worry free! SAFE FOR SKIN
All PASTEASE™ adhesive products are latex-free and leave the skin with no signs of irritation upon removal. MEDICAL-GRADE
At PASTEASE™, our products are hand-made, in house, with LOVE while using the highest-grade materials. WATERPROOF
Our PASTEASE™ brand pasties are waterproof and sweat resistant, keeping you worry free for any occassion.