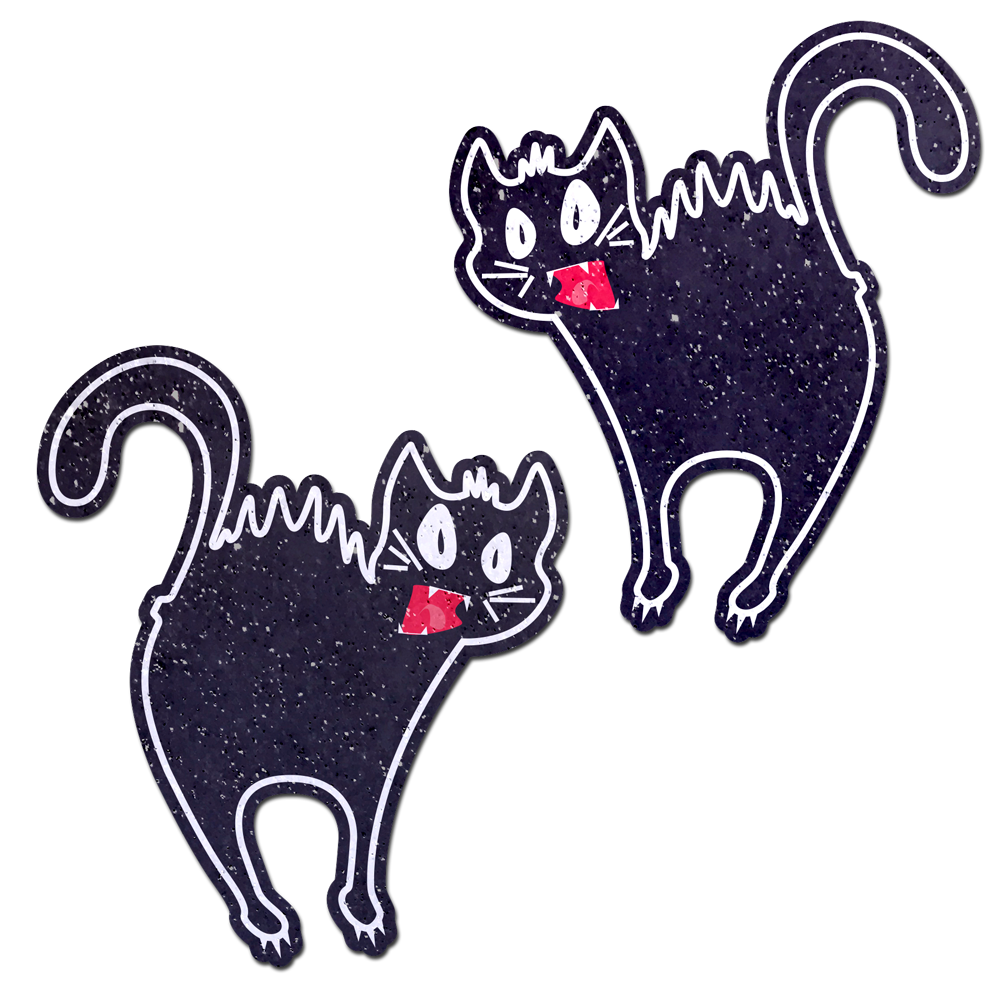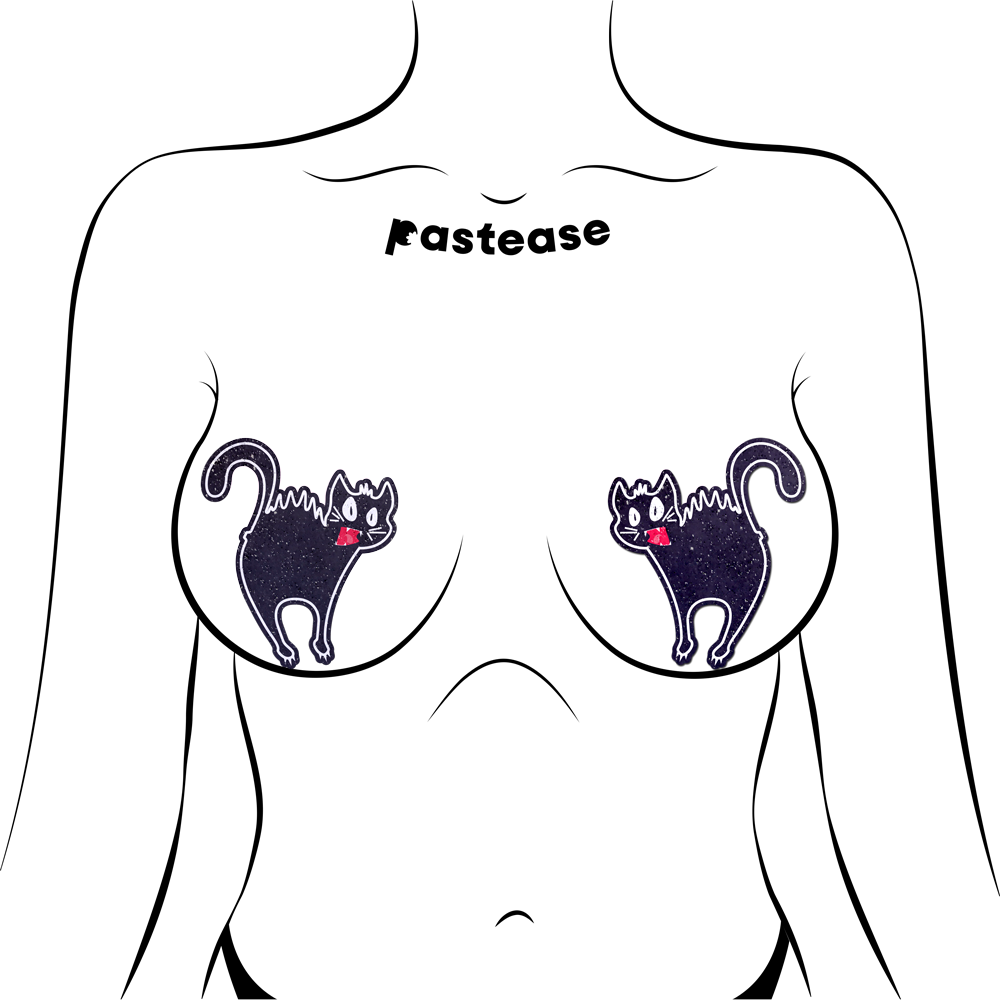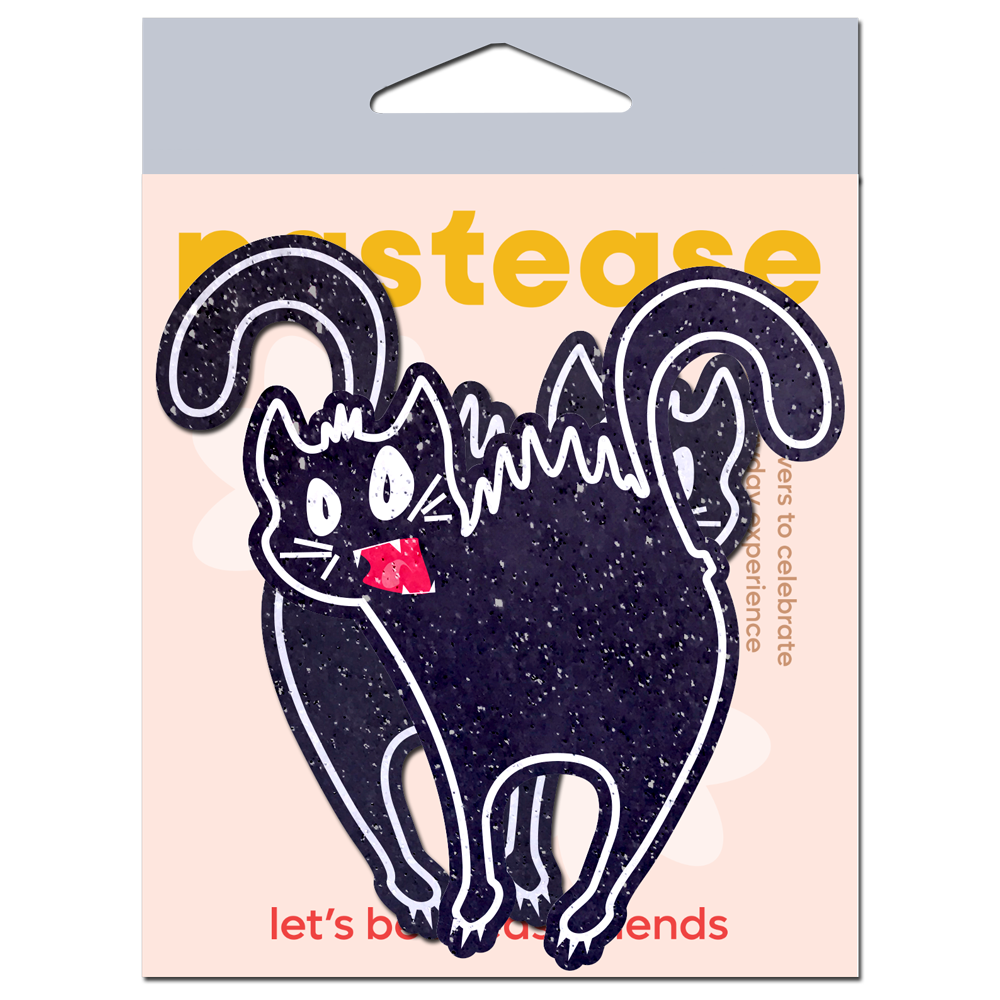 Scaredy Cat Black Kitty Hissing Nipple Pasties by Pastease
Scaredy Cat Black Kitty Hissing Nipple Pasties by Pastease
Dimensions: 3.2 inches x 3.7 inches
Coverage Diameter: 1.8 inches
Introducing the purr-fect accessory for Halloween fun and autumnal delights - Scaredy Cat Pastease! Unleash your inner feline and embrace the spirit of the season with these bewitching, classic black kitty cats, scared out of their mind, set on soft and glittery velvet material.


Key features:


Classic Black Hissing Cat Design: The timeless scaredy cat design brings a touch of mystery and allure to your look, perfectly suited for Halloween and beyond.
Soft Glittery Velvet: The plush velvet material ensures a comfortable wear, while the glitter adds a touch of magic and shimmer to your ensemble.
Easy Application: The medical-grade self-adhesive backing makes it effortless to apply and remove, staying securely in place as you dance the night away.

Whether you're attending a spooky Halloween party, a festive autumn gathering, or just want to add a touch of playfulness to your day, Scaredy Cat Pastease will become your frightful fashion statement. 

Crafted from high-quality velvet fabric, each Pastease is exceptionally comfortable to wear, ensuring a cozy fit that won't irritate your skin. The soft velvet adds a luxurious touch, while the glimmering glitter infuses an enchanting sparkle that makes your kitties purr.

Not just for Halloween, Scaredy Cat Pastease can be a delightful addition to your wardrobe all year round. Express your unique style and showcase your love for felines with this creative accessory that sets you apart from the crowd.

Embrace the whimsical spirit of the season and let your inner scaredy cat roam free. Scaredy Cat Pastease is the ideal accessory to complement your Halloween costumes, festive outfits, or simply to revel in your love for all things feline. Grab a pair and let out your playful, daring, and enchanting side!
Celebrate freedom worry free! SAFE FOR SKIN
All PASTEASE™ adhesive products are latex-free and leave the skin with no signs of irritation upon removal. MEDICAL-GRADE
At PASTEASE™, our products are hand-made, in house, with LOVE while using the highest-grade materials. WATERPROOF
Our PASTEASE™ brand pasties are waterproof and sweat resistant, keeping you worry free for any occassion.