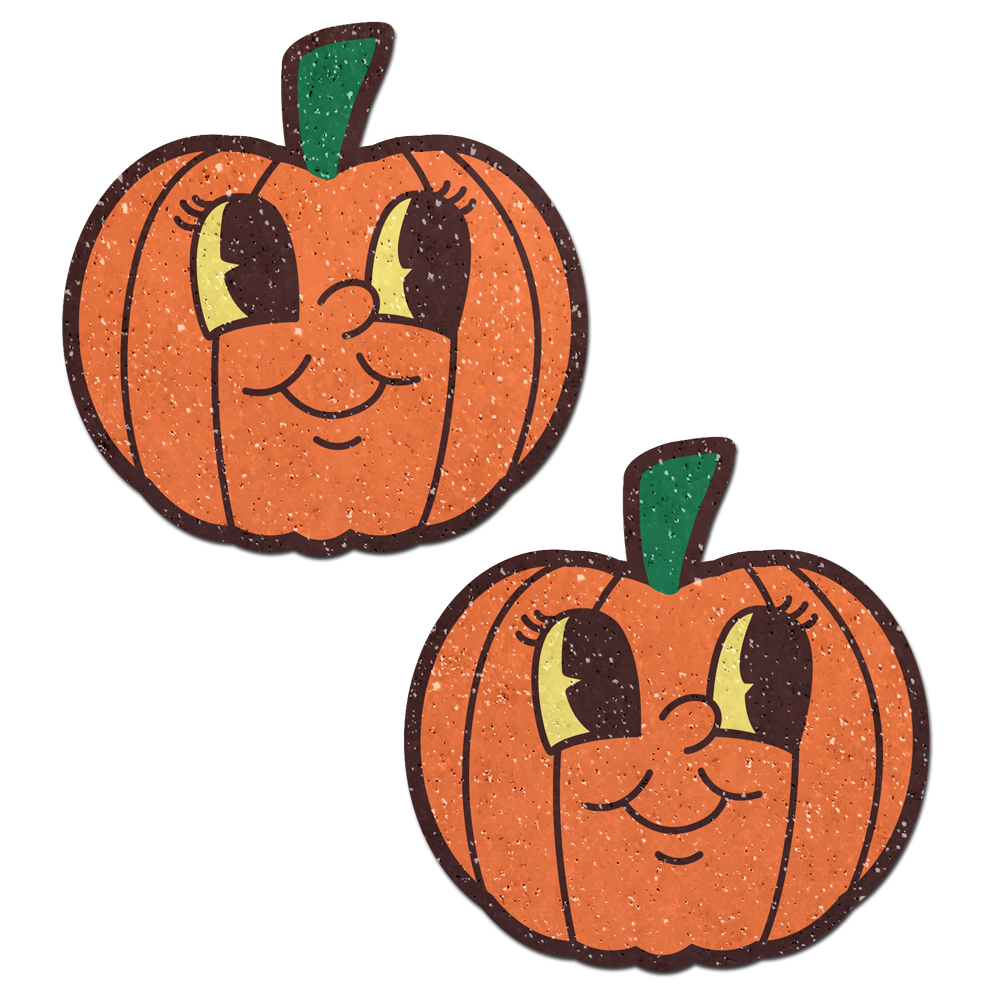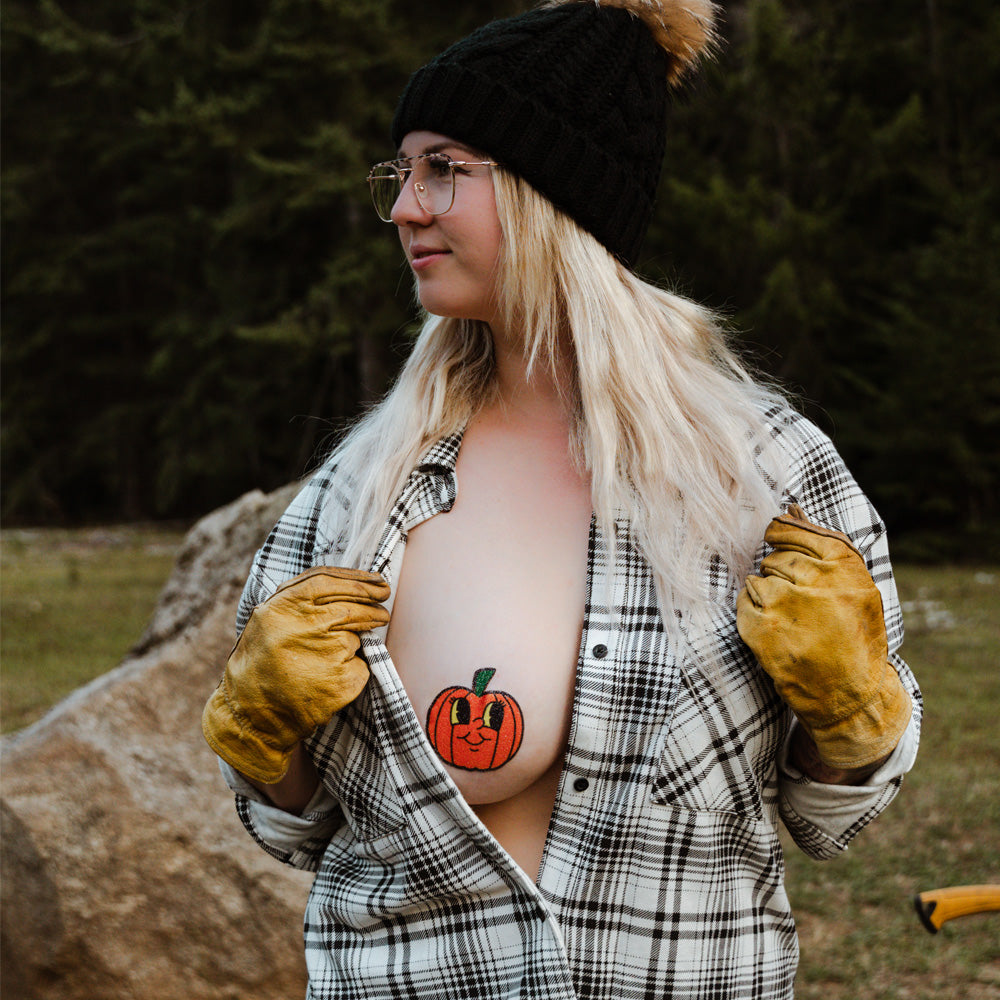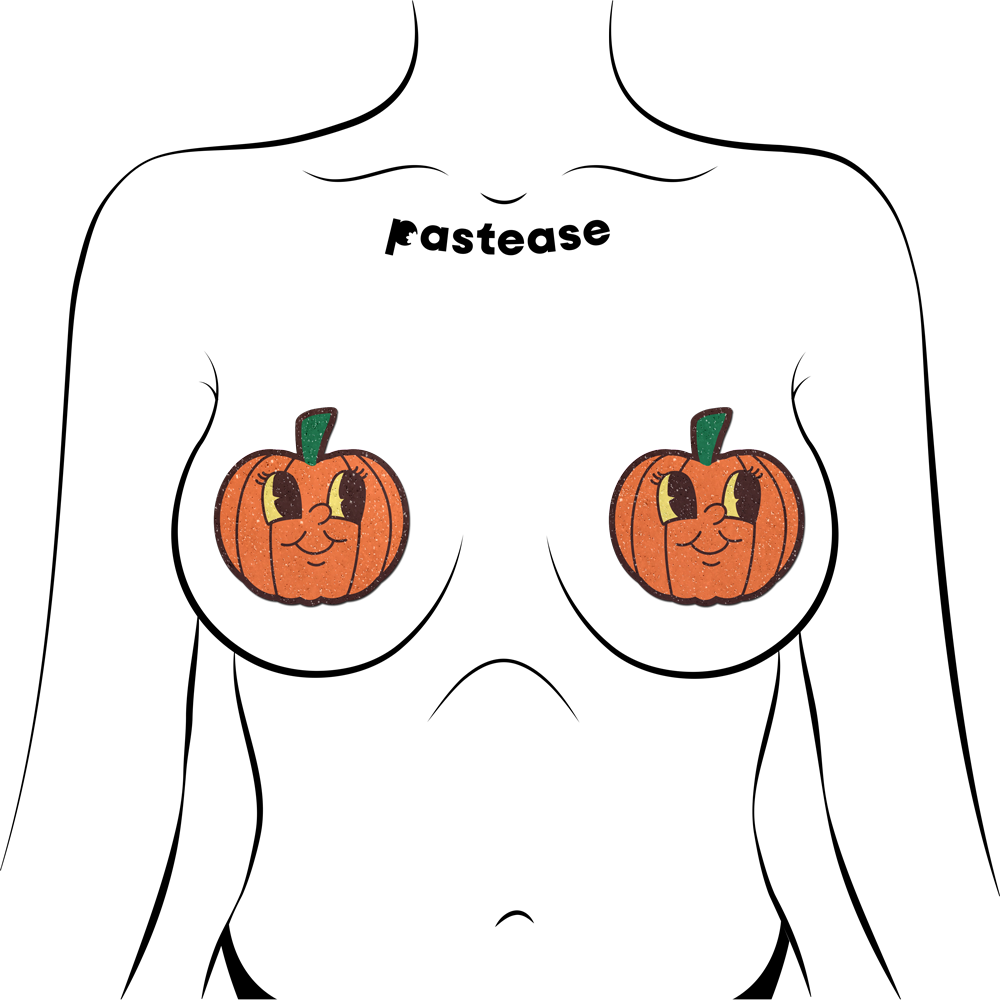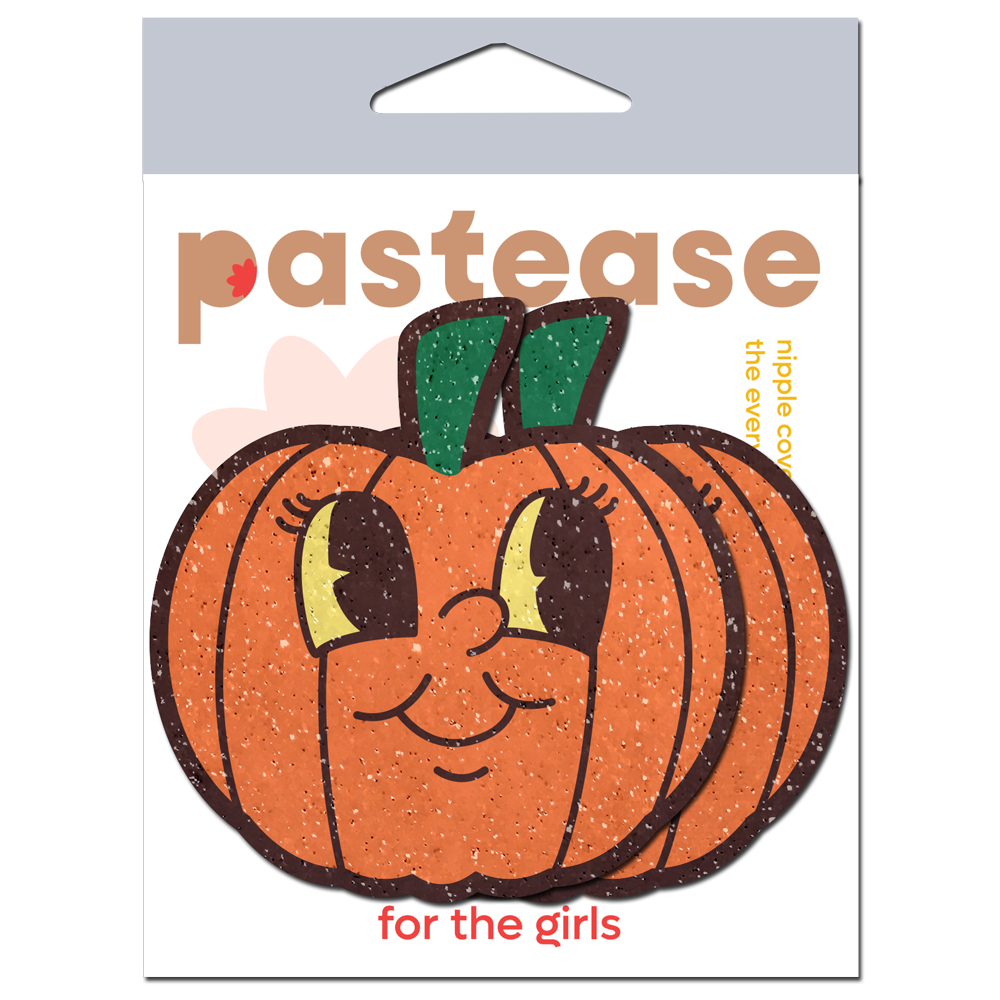 Pumpkin Breast Pasties Cutie Pie Face Jack O' Lantern Nipple Covers by Pastease
Introducing our delightful Cutie Pie Pumpkin Pastease – the perfect blend of charm and playfulness for Halloween and the fall season. Crafted on a luxuriously soft and glittery velvet material, these Pastease are designed to captivate and enchant, bringing a touch of magic to your festive attire or set the mood for the season.

Measuring 3 x 3.1 inches, these Pastease offer just the right amount of coverage, spanning 2.5 inches for a comfortable and stylish fit. The intricate design showcases a sweet and endearing pumpkin motif, making these Pastease an irresistible accessory to embrace the spirit of autumn.

The soft glittery velvet material not only looks enchanting but also feels sumptuously comfortable against your skin. It's the perfect canvas for the cute pumpkin face that embodies the essence of the season.


These Cutie Pie Pumpkin Pastease are not just an accessory; they're a statement. Whether you're dressing up for a Halloween bash or simply reveling in the cozy vibes of fall, these Pastease are your go-to choice. They're designed to accentuate your personal style and add a touch of whimsy to any outfit.


Elevate your festive fashion with these charming Pastease that celebrate the magic of autumn. Slip into the spirit of the season, radiate joy, and spread smiles wherever you go. 
Enchanting Design: Adorned with a cute and endearing pumpkin motif, these Pastease bring a touch of magic to your Halloween and fall ensembles.
Luxurious Velvet: Crafted from soft, glittery velvet material, these Pastease not only look captivating but also feel sumptuously comfortable against your skin.
Perfect Size: Measuring at 3 x 3.1 inches and covering 2.5 inches, these Pastease strike the perfect balance between coverage and style, ensuring a comfortable fit for any occasion.
Festive Spirit: Embrace the essence of autumn and Halloween with these Pastease, adding a whimsical and charming element to your festive outfits.
Versatile Statement: Whether you're donning a costume or simply celebrating the fall season, these Cutie Pie Pumpkin Pastease are the ultimate accessory to showcase your style and spread joy.
Celebrate freedom worry free! SAFE FOR SKIN
All PASTEASE™ adhesive products are latex-free and leave the skin with no signs of irritation upon removal. MEDICAL-GRADE
At PASTEASE™, our products are hand-made, in house, with LOVE while using the highest-grade materials. WATERPROOF
Our PASTEASE™ brand pasties are waterproof and sweat resistant, keeping you worry free for any occassion.