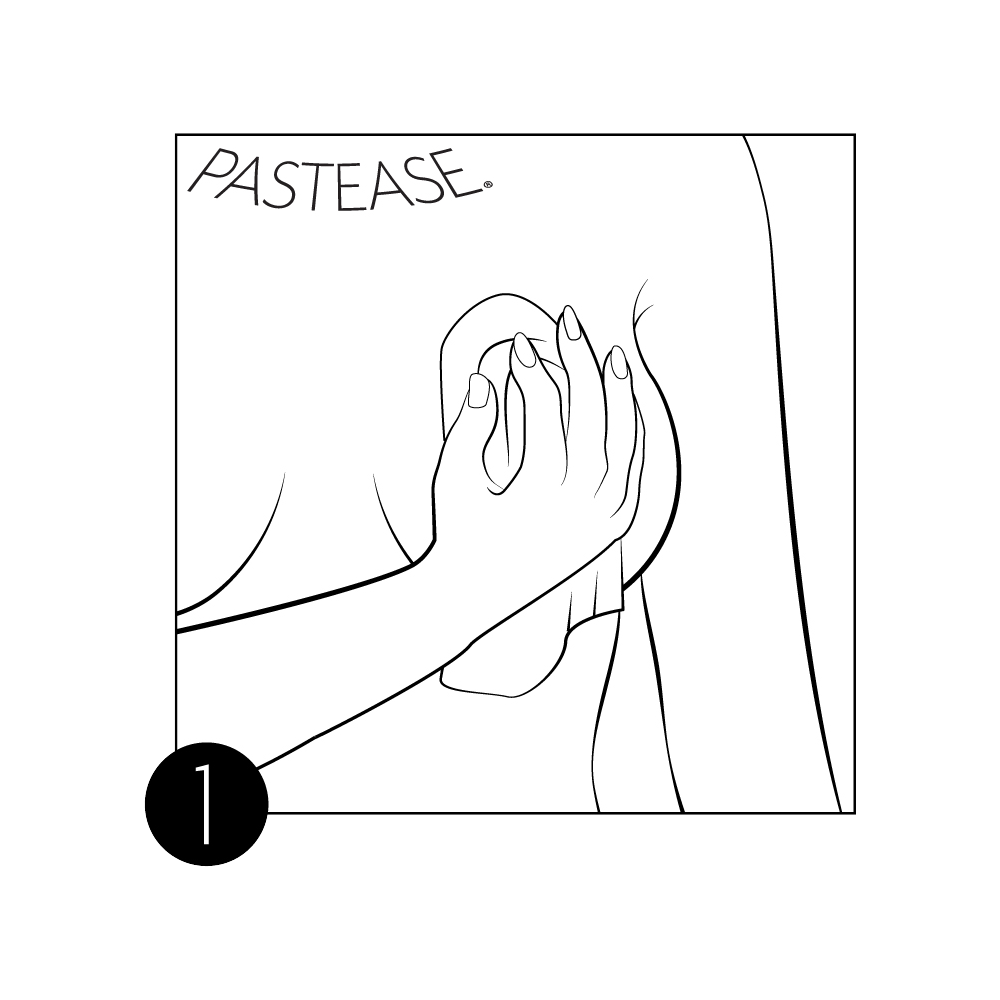 CLEAN
make sure nipples are dry and free of lotions and oils.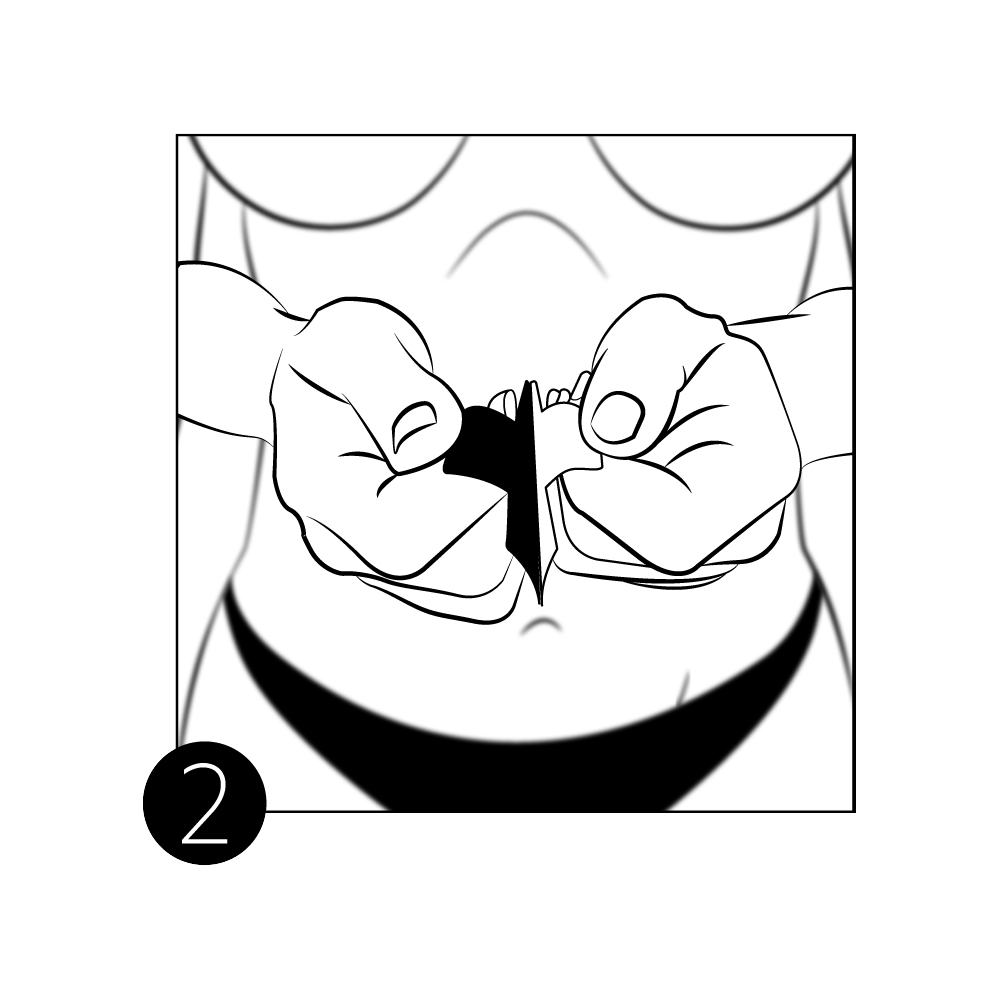 PEEL
peel off backing and apply nipple pads (included) to the center of your Pastease if desired.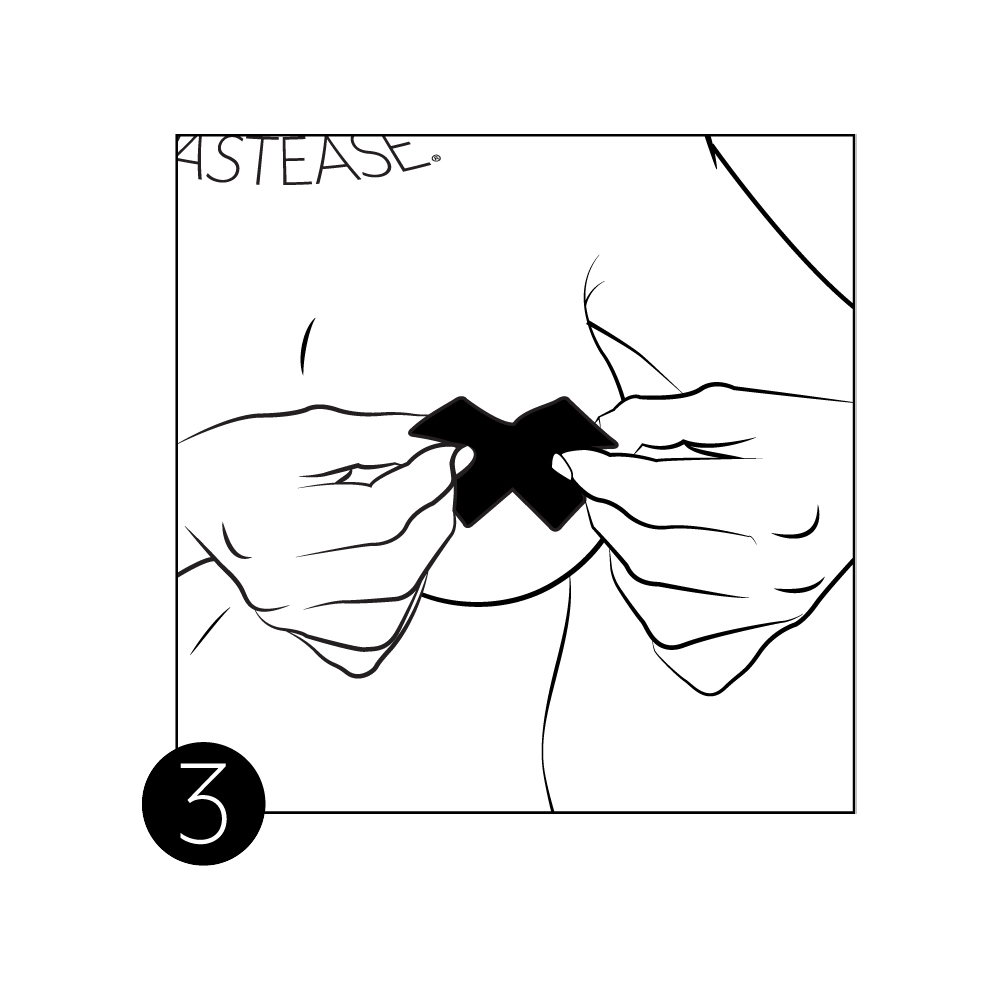 PLACE
Apply bottom half then smooth upwards.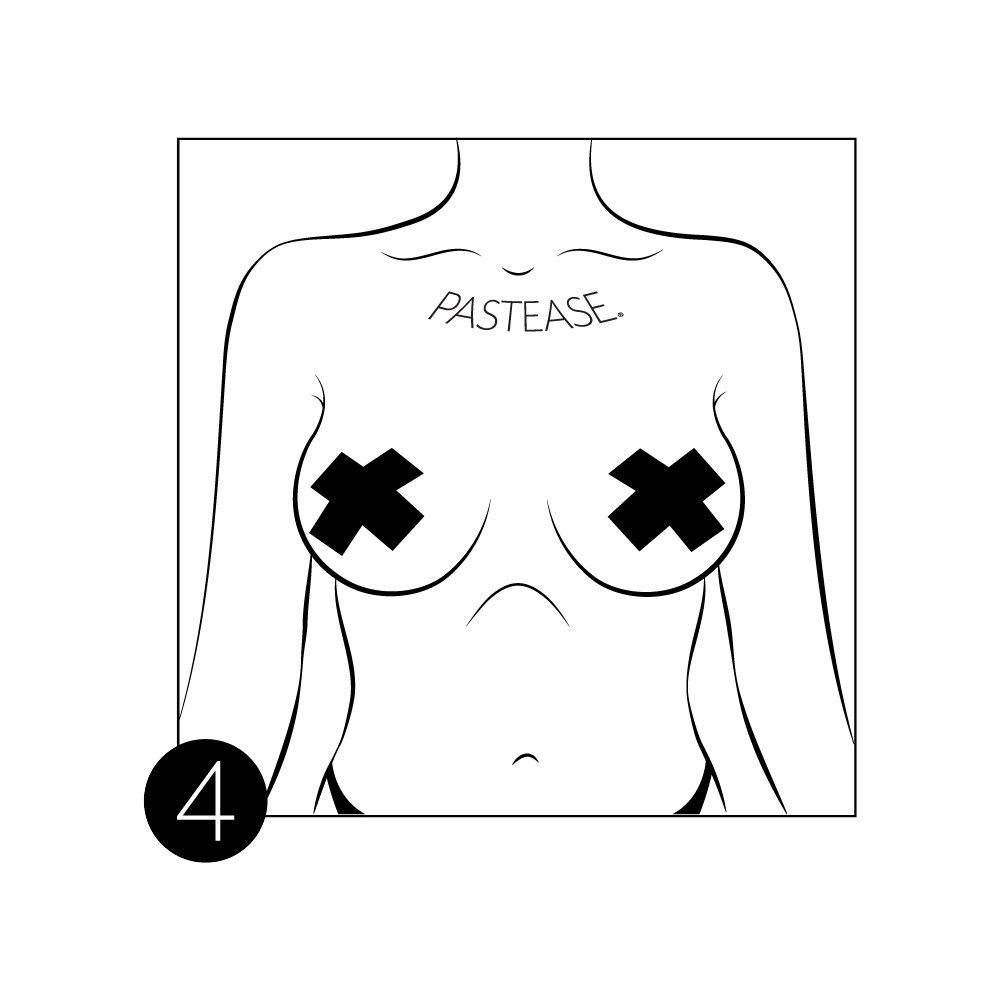 Sizing chart
Find the perfect PASTEASE™ for you. Our sizing is based on your areola size vs. standard cup size. Your pastie should fully cover the nipple and areola for great coverage and a comfortable fit.

Large
Found in our Demi selection.
medium
Our Standard coverage size. This size fits most.

small
Found in our Peities selection

x-small
Found in our Minis selection.