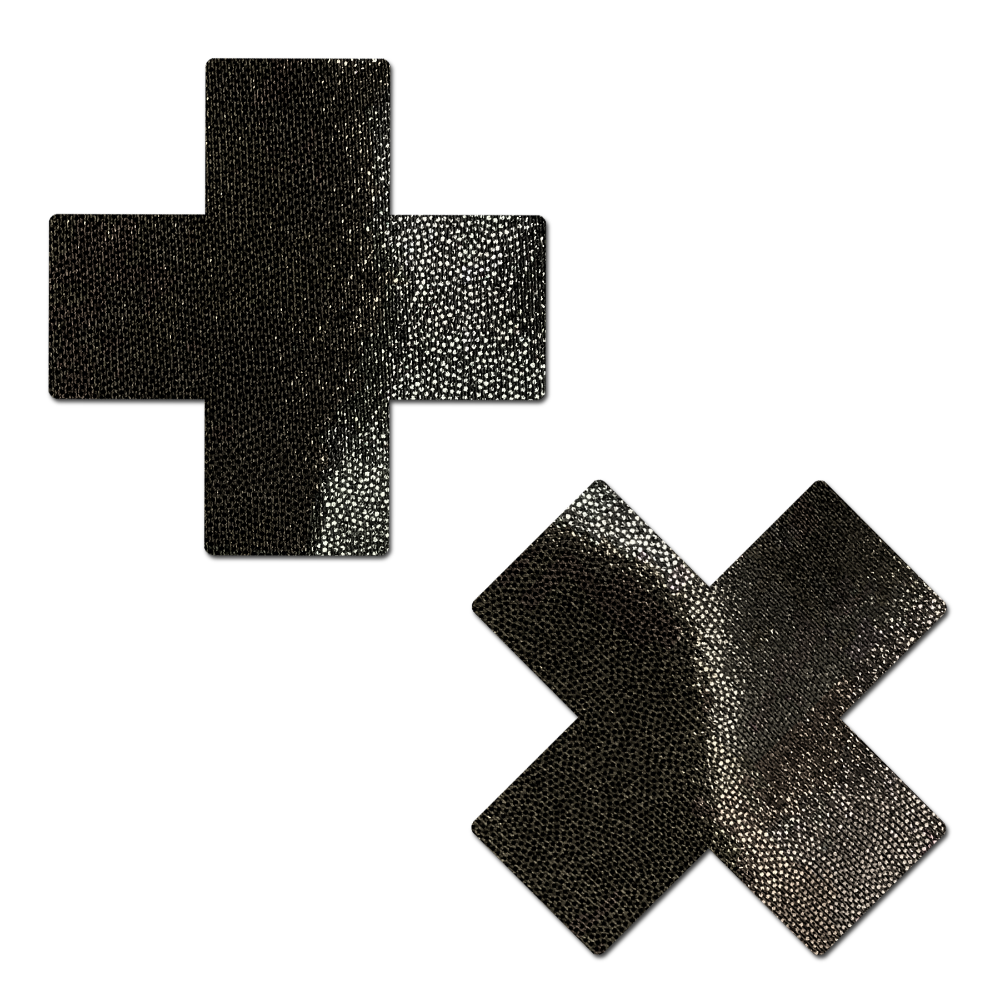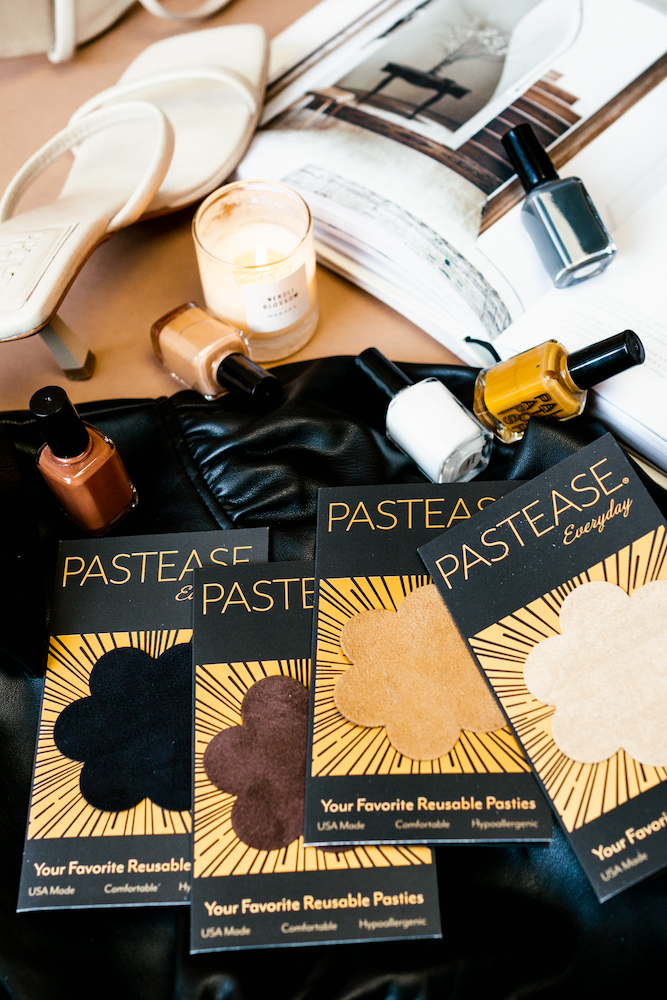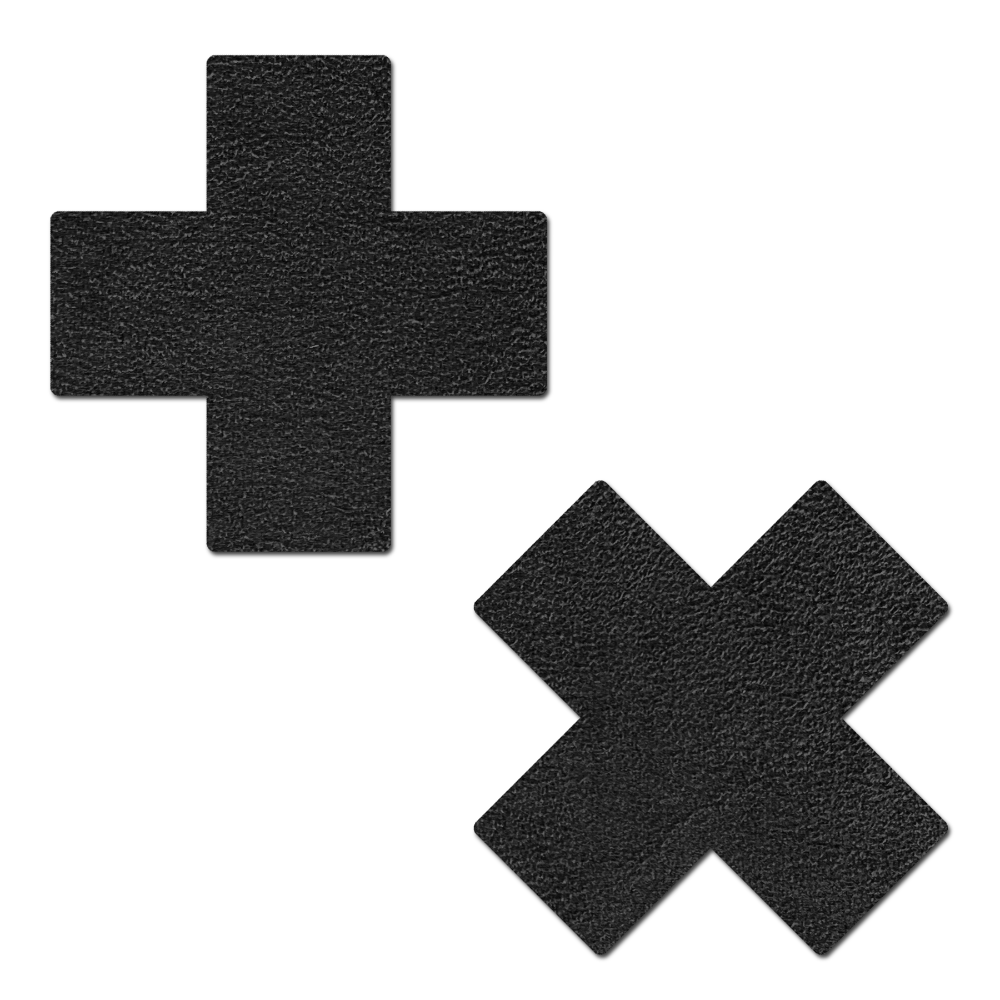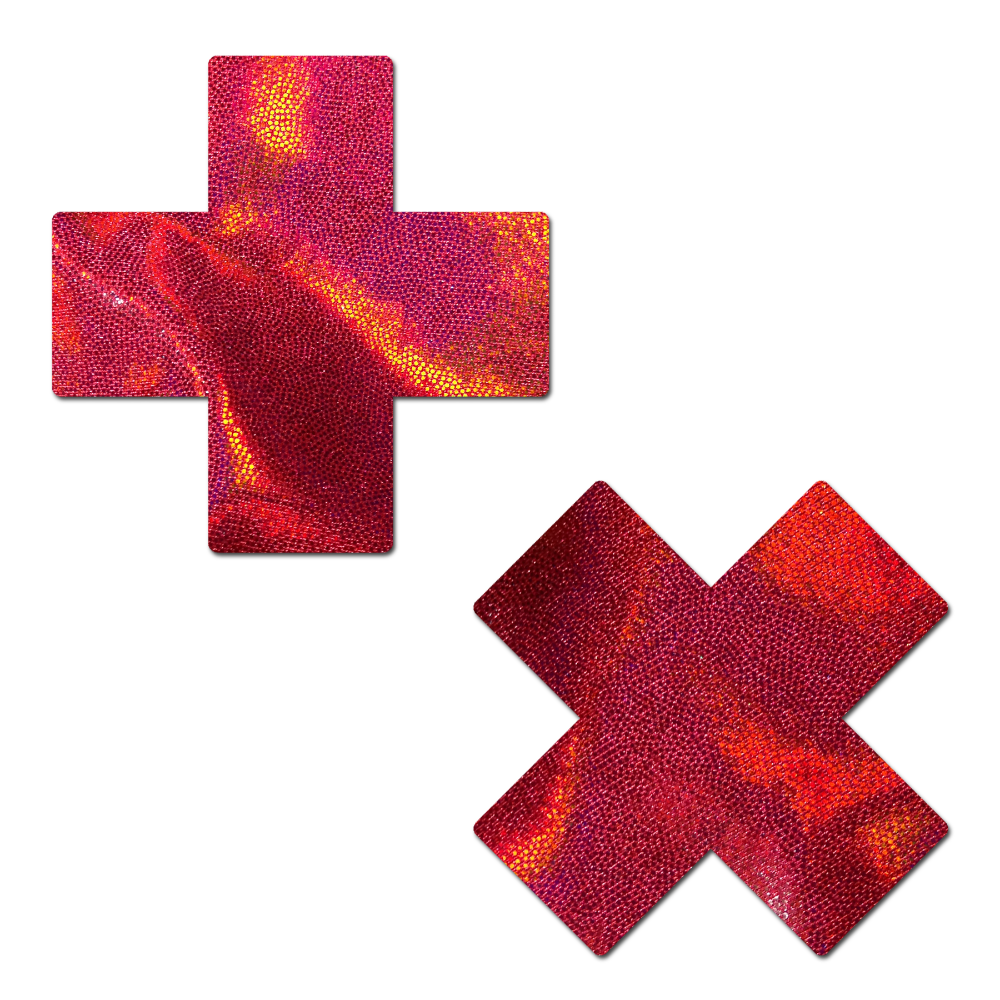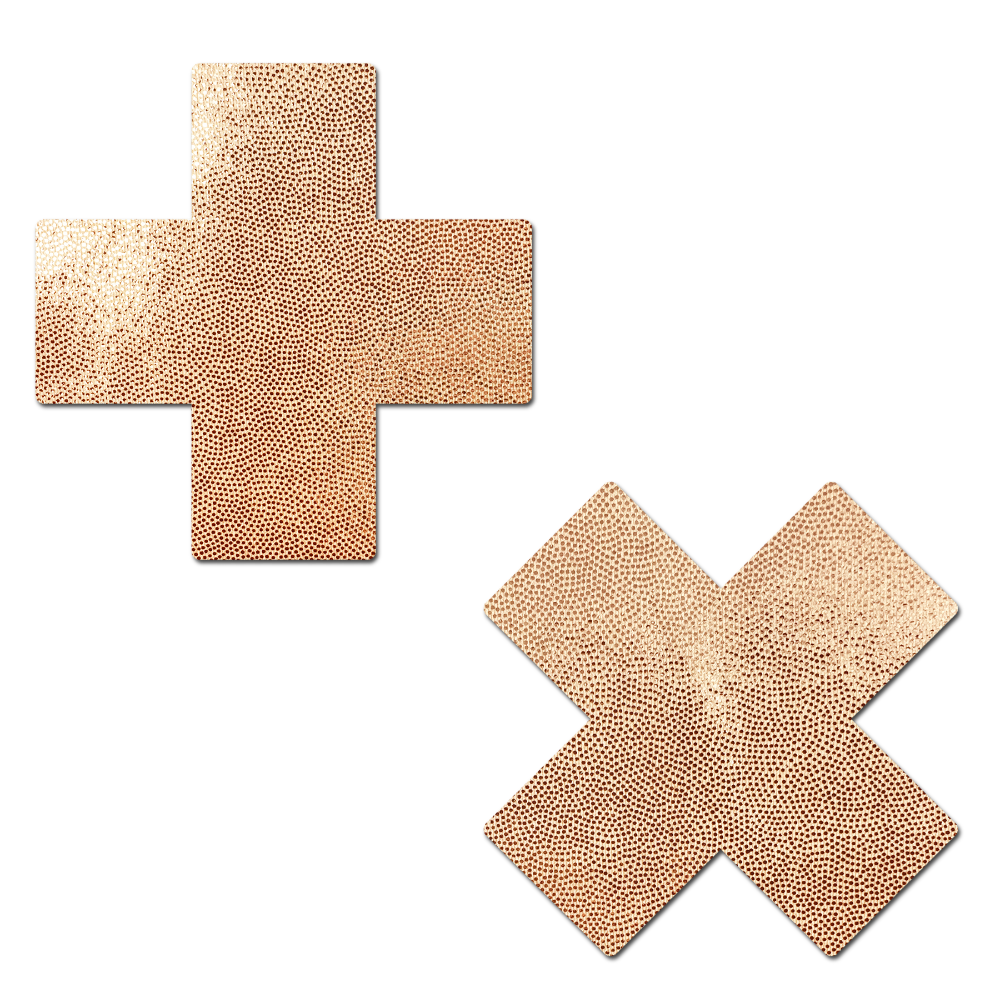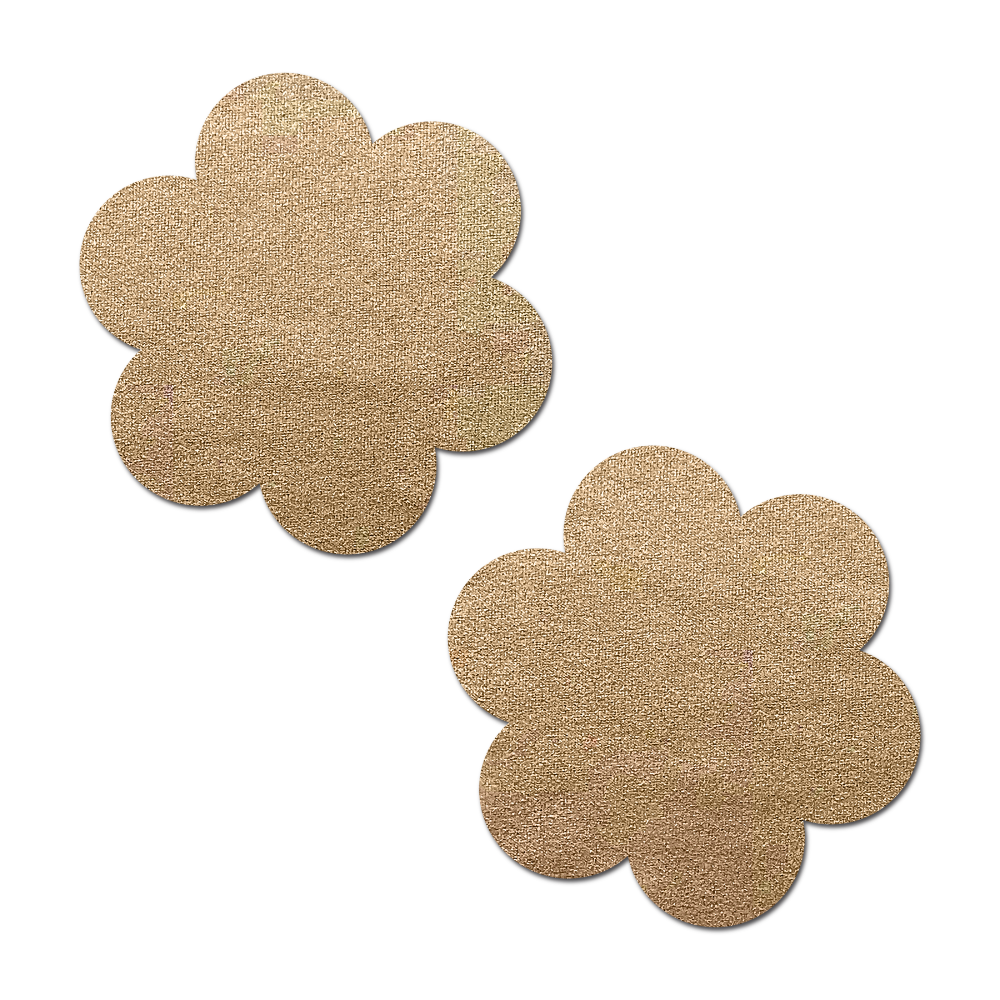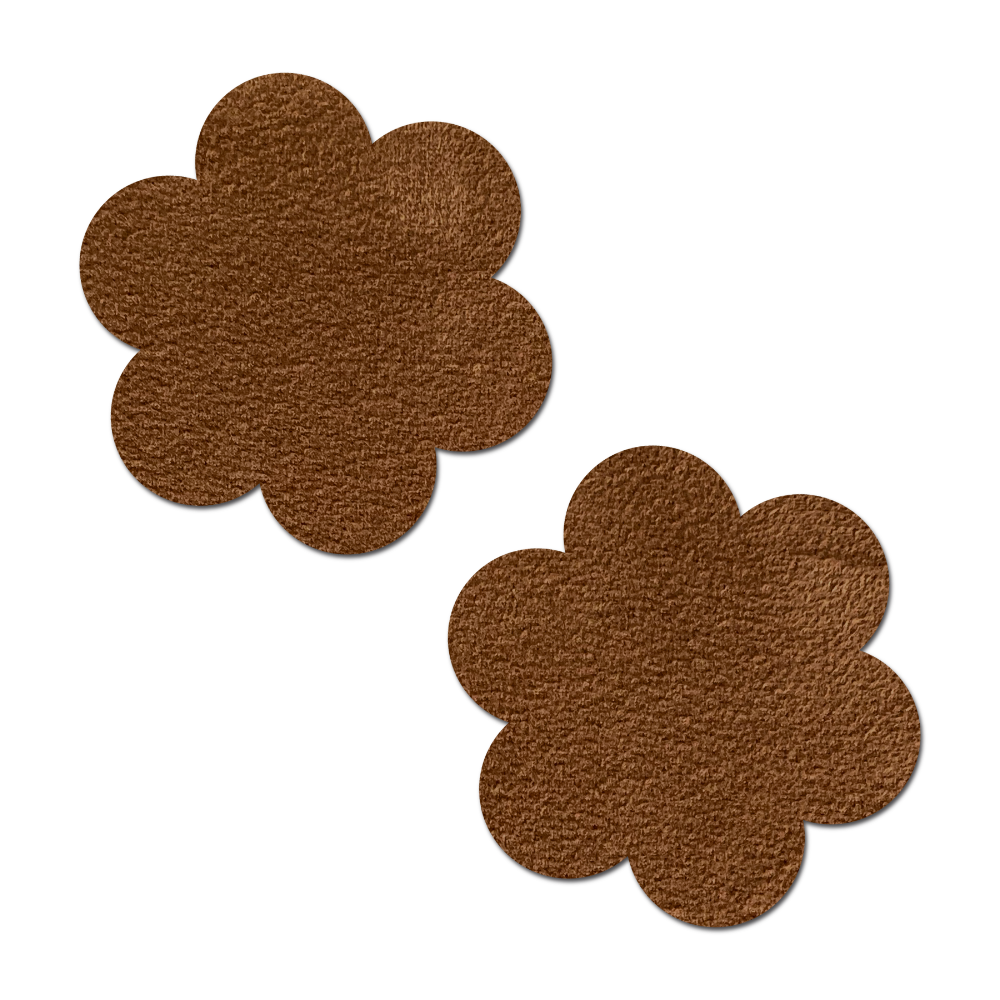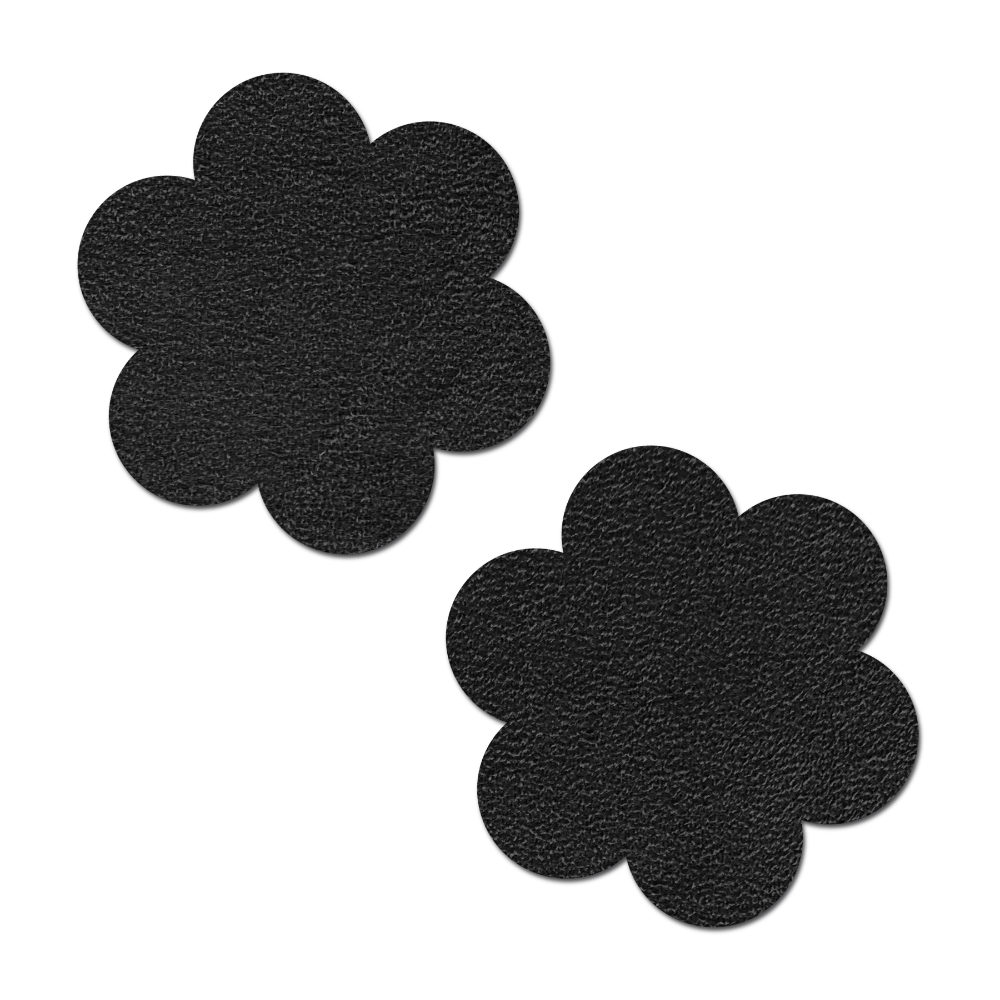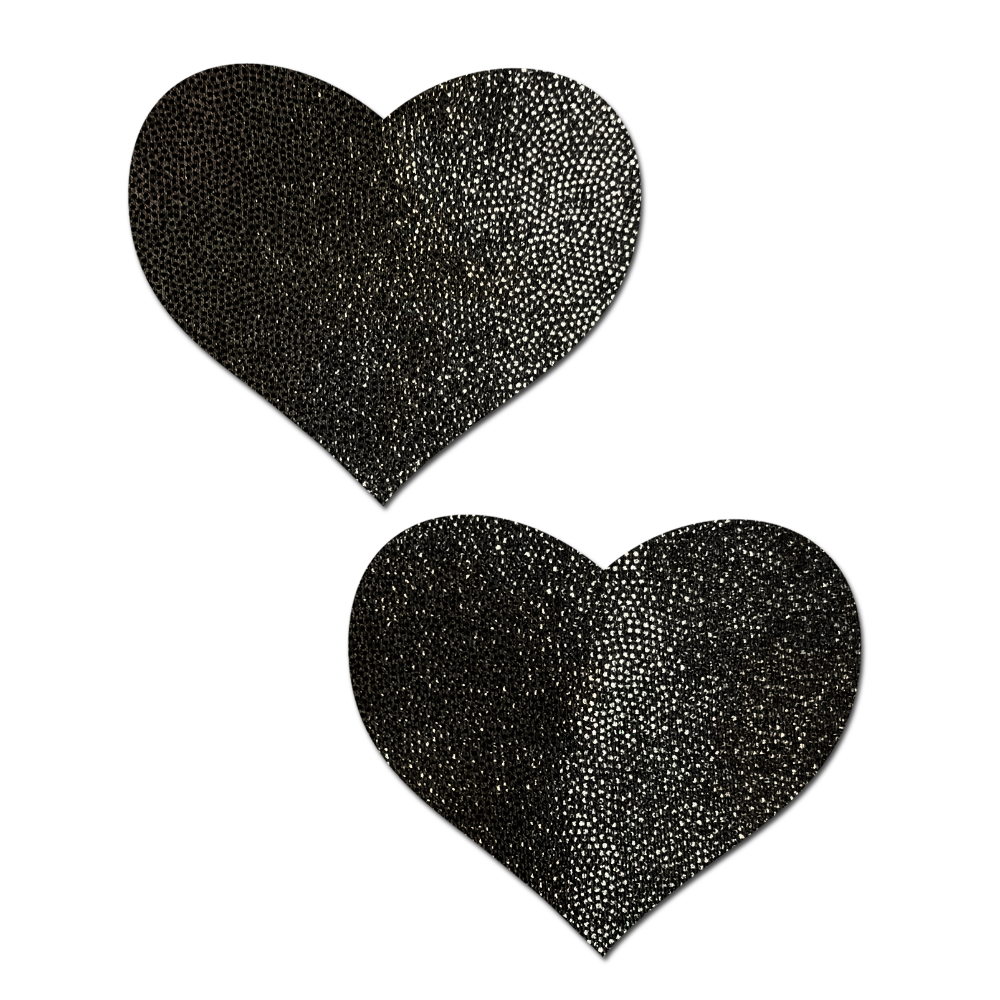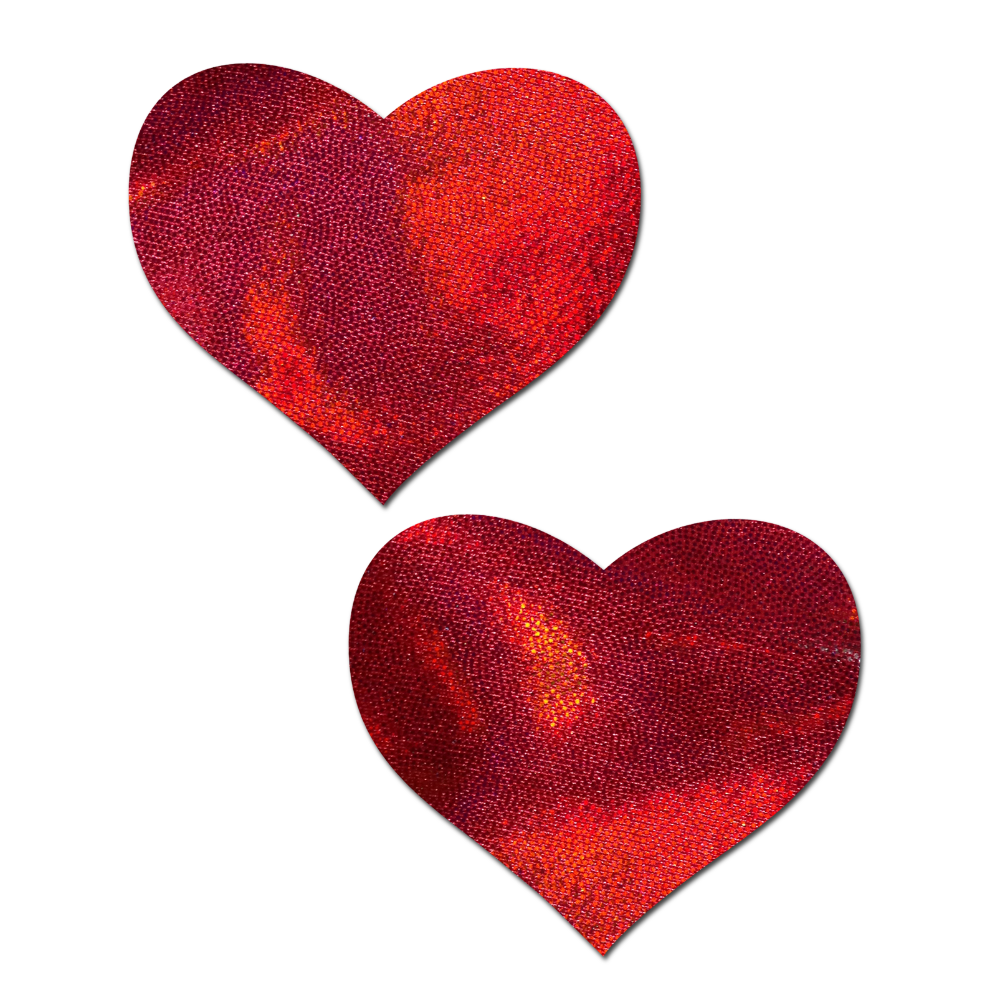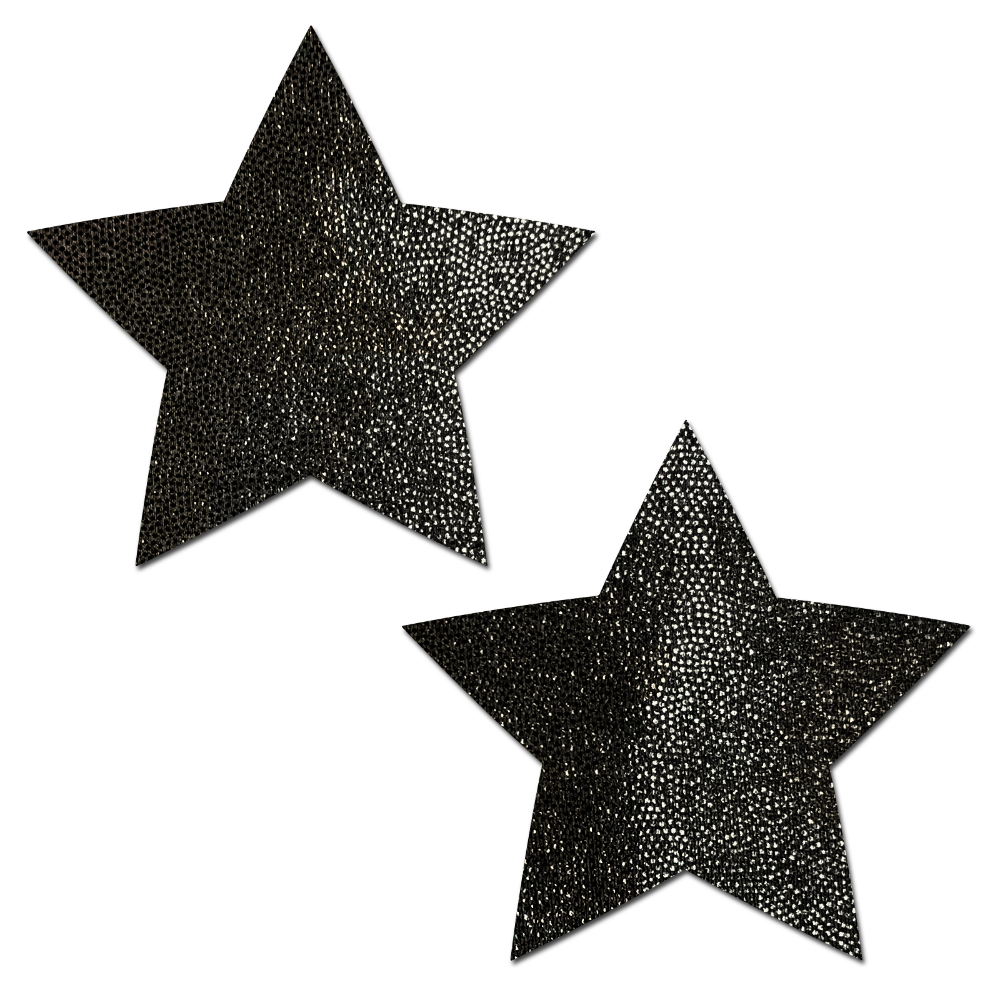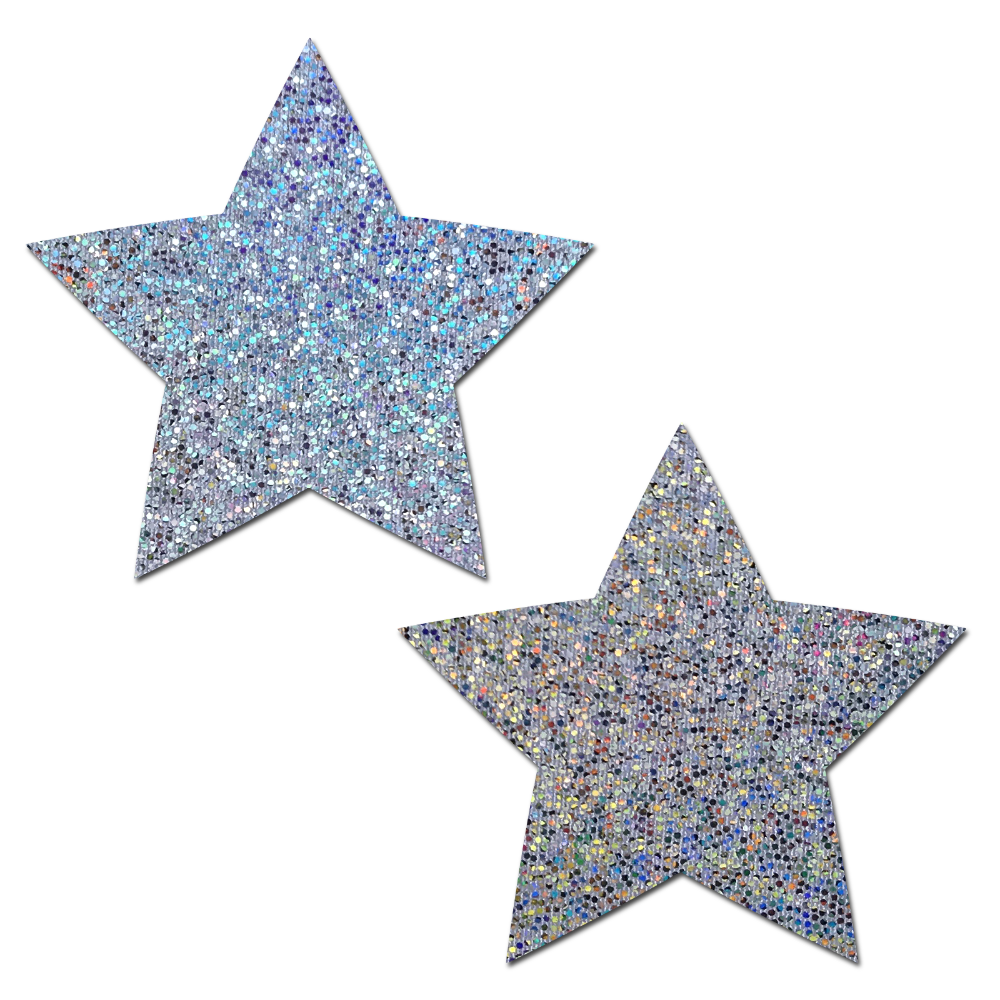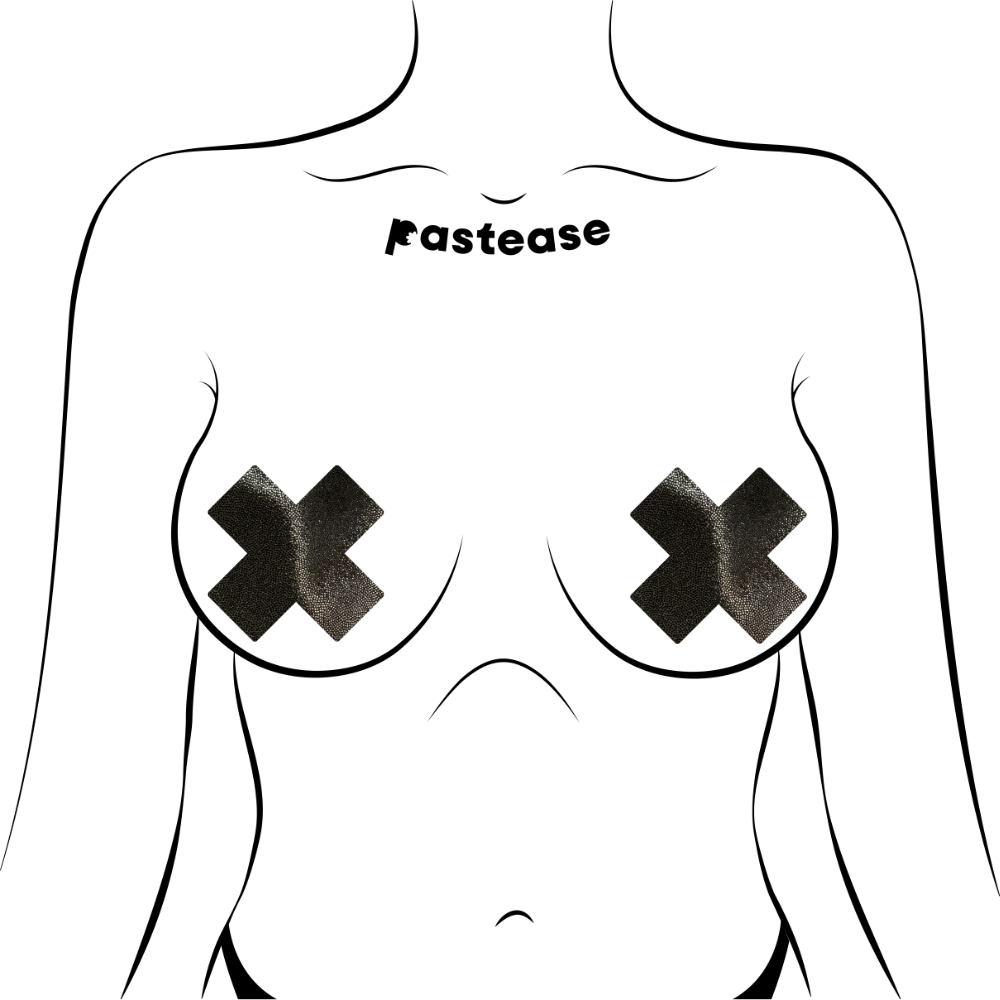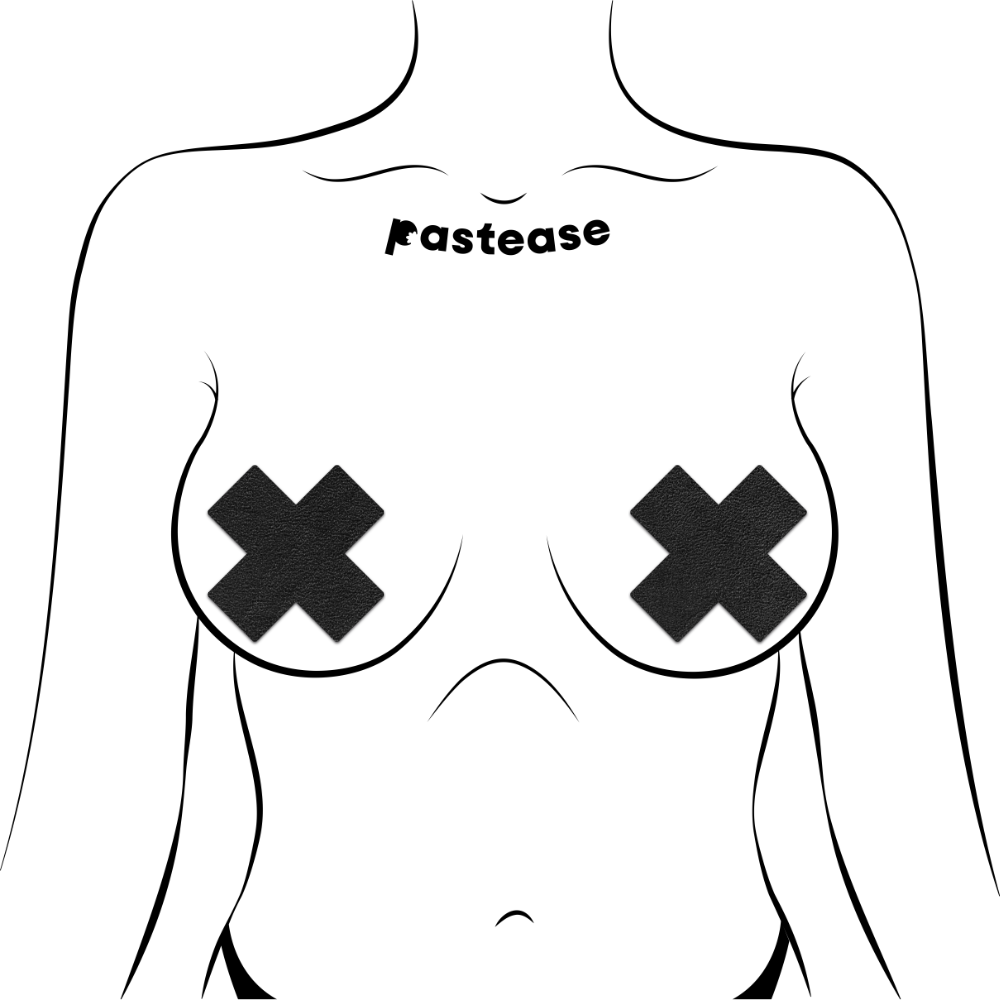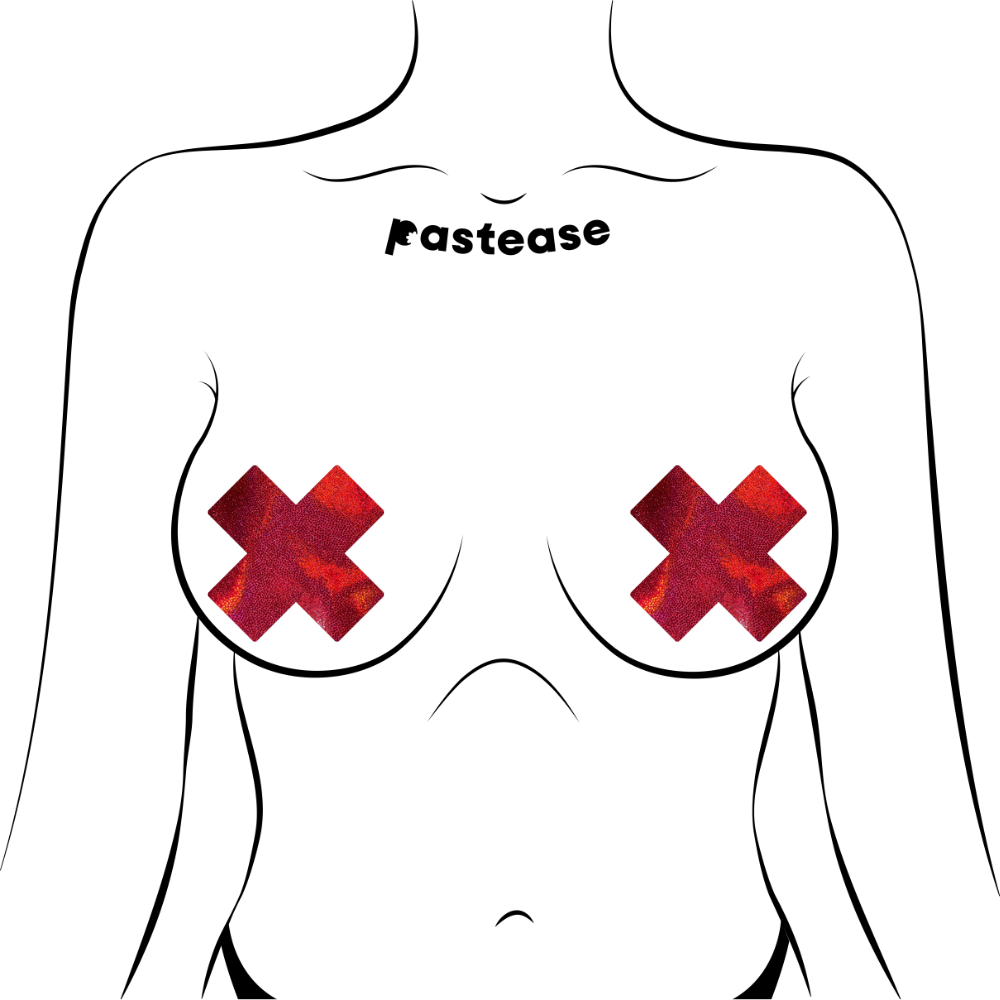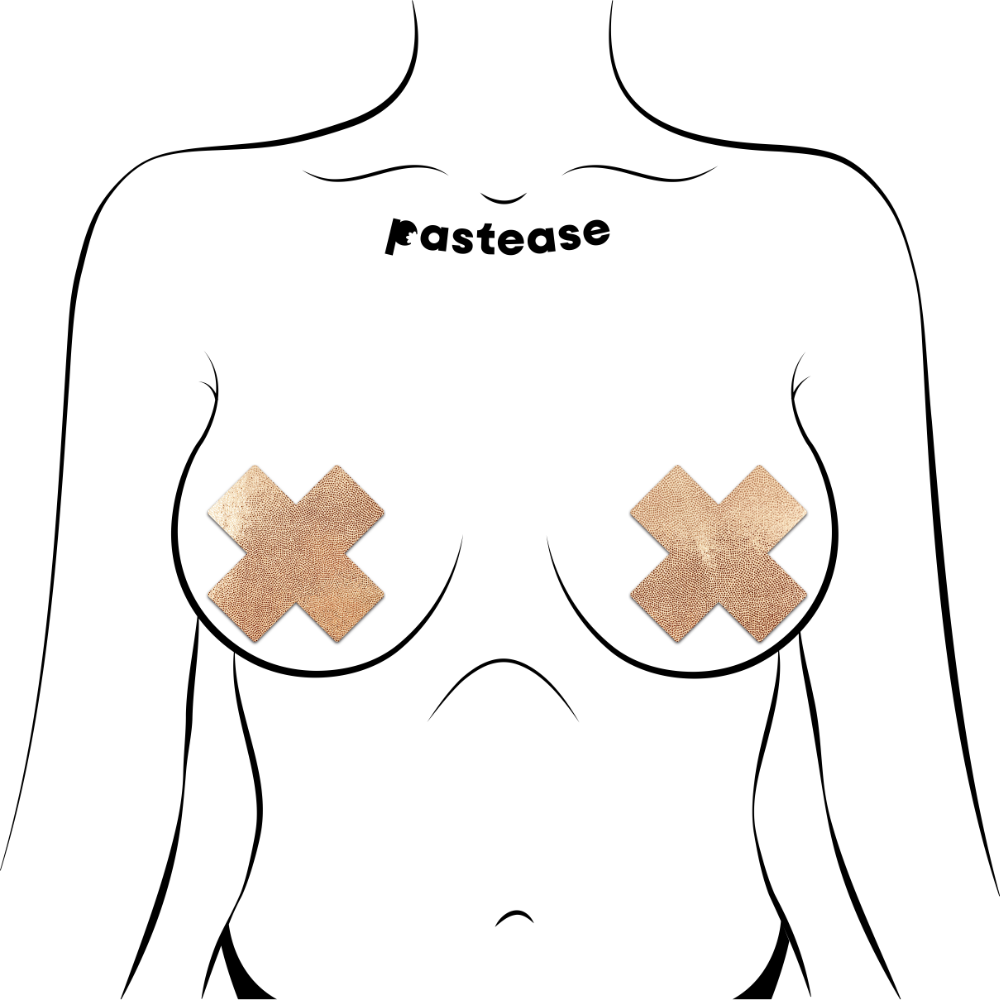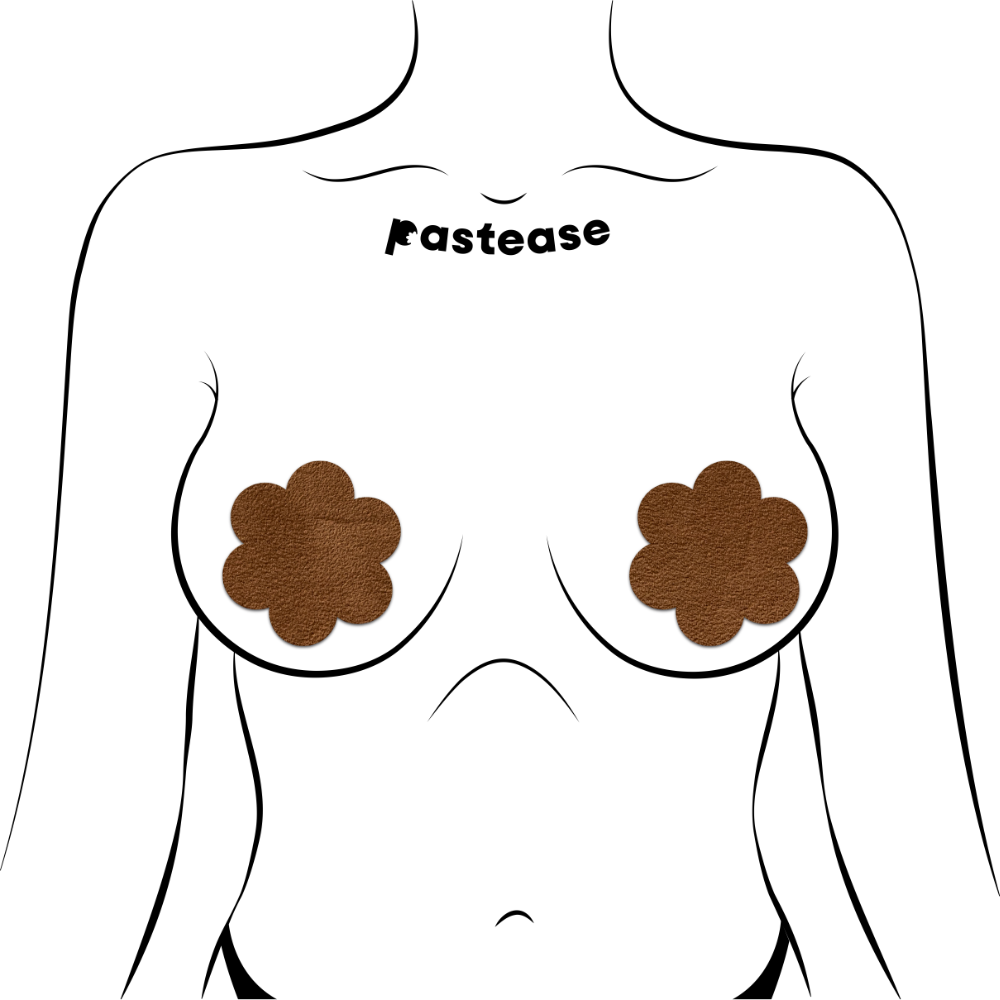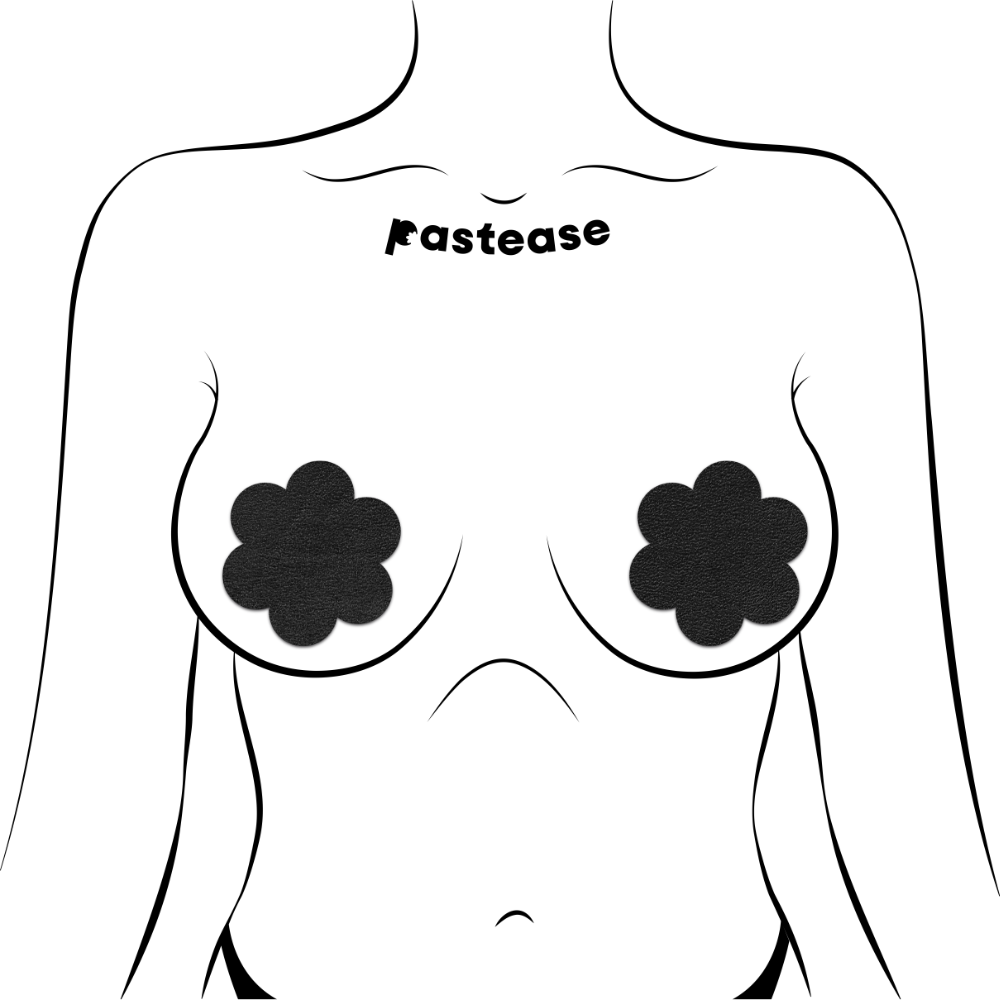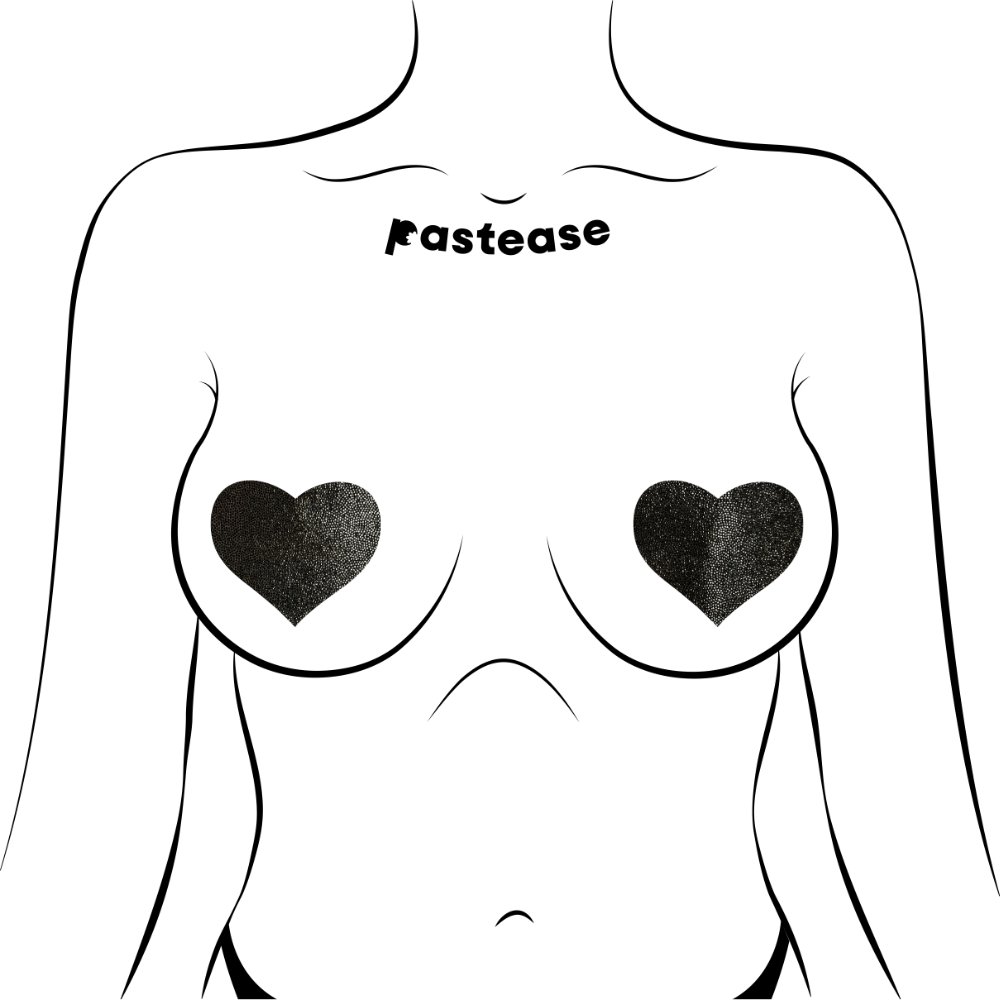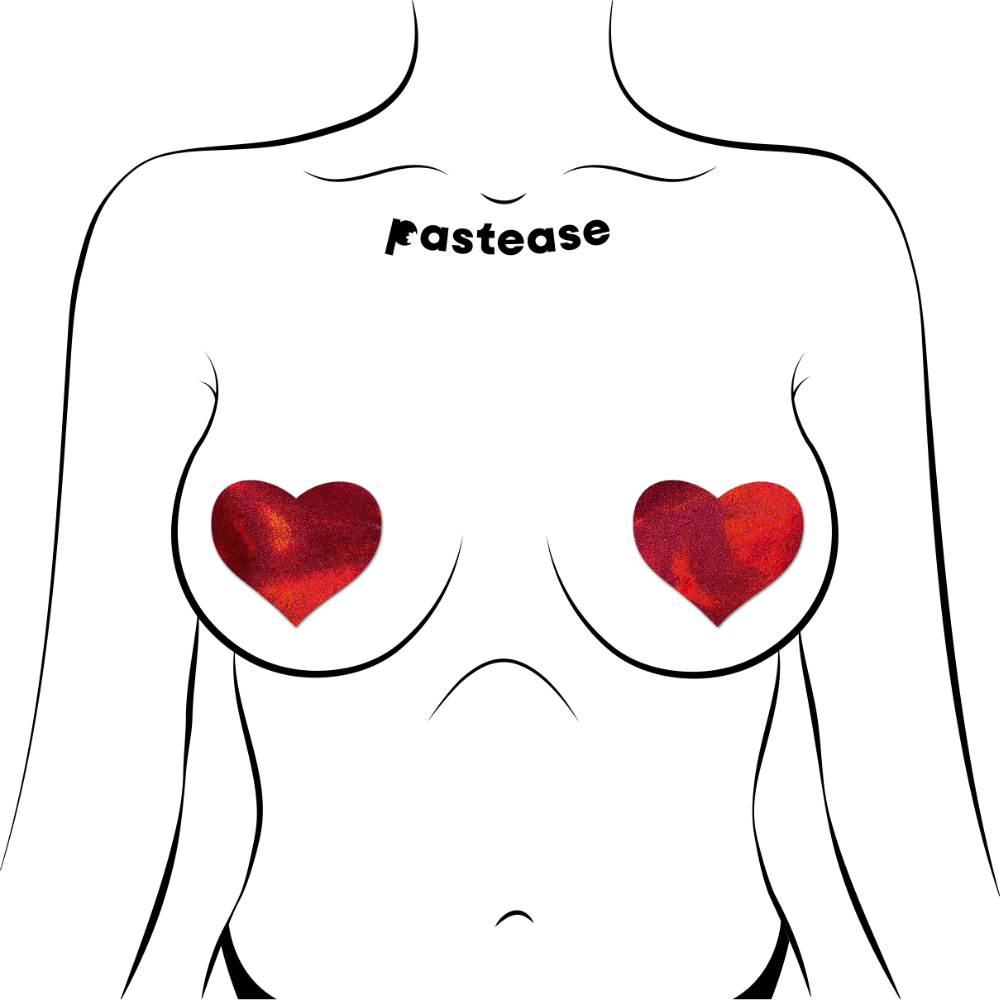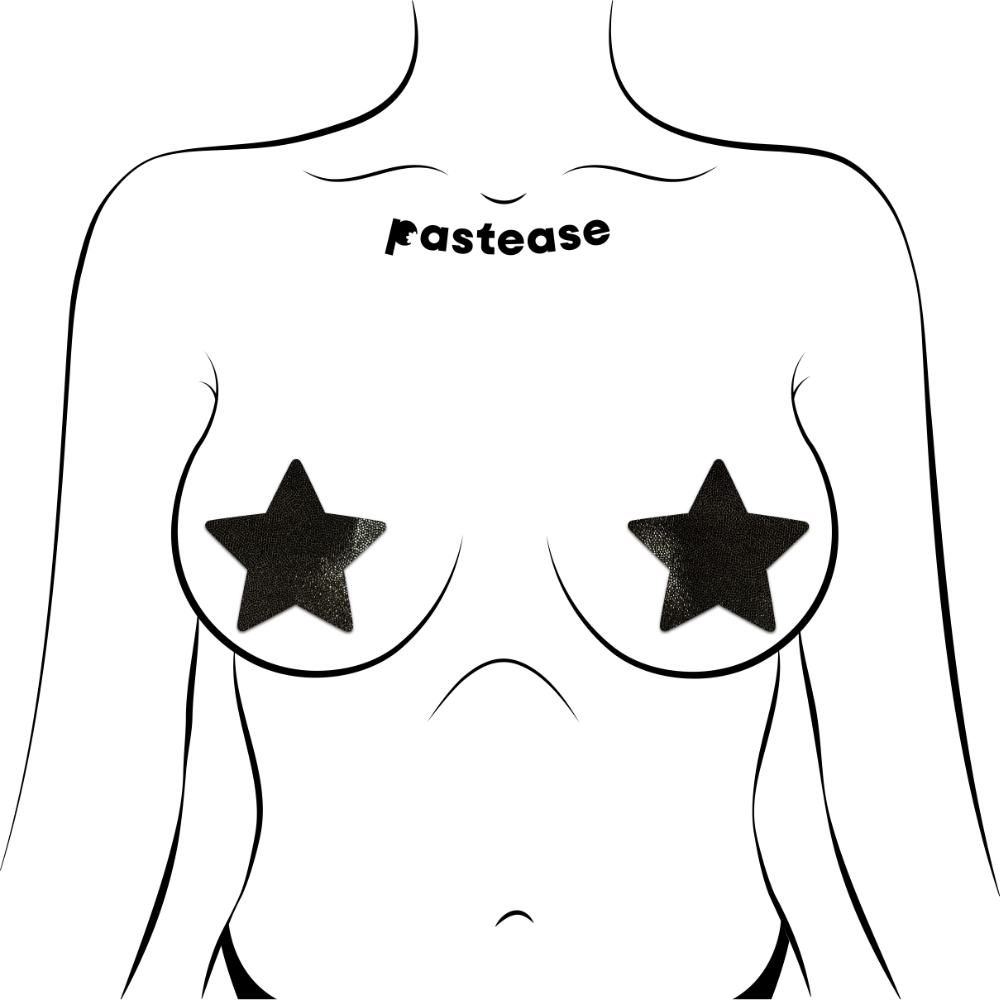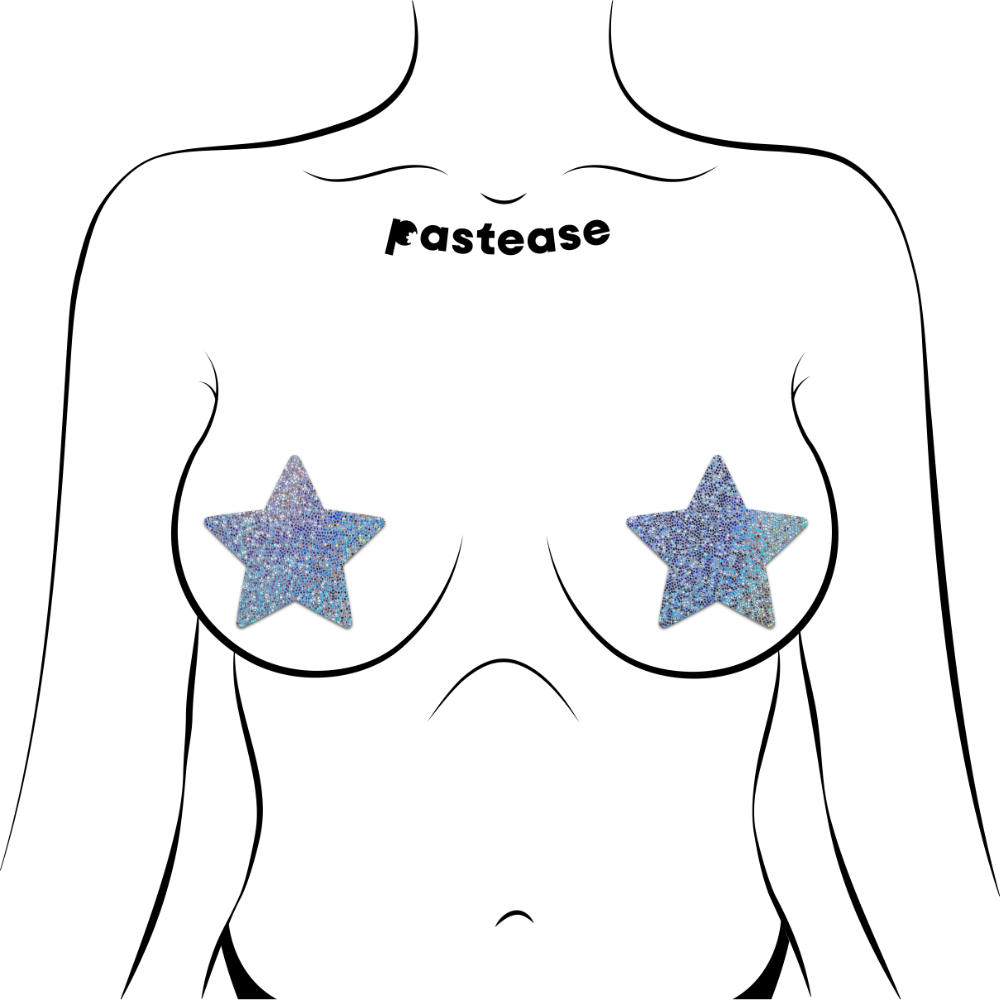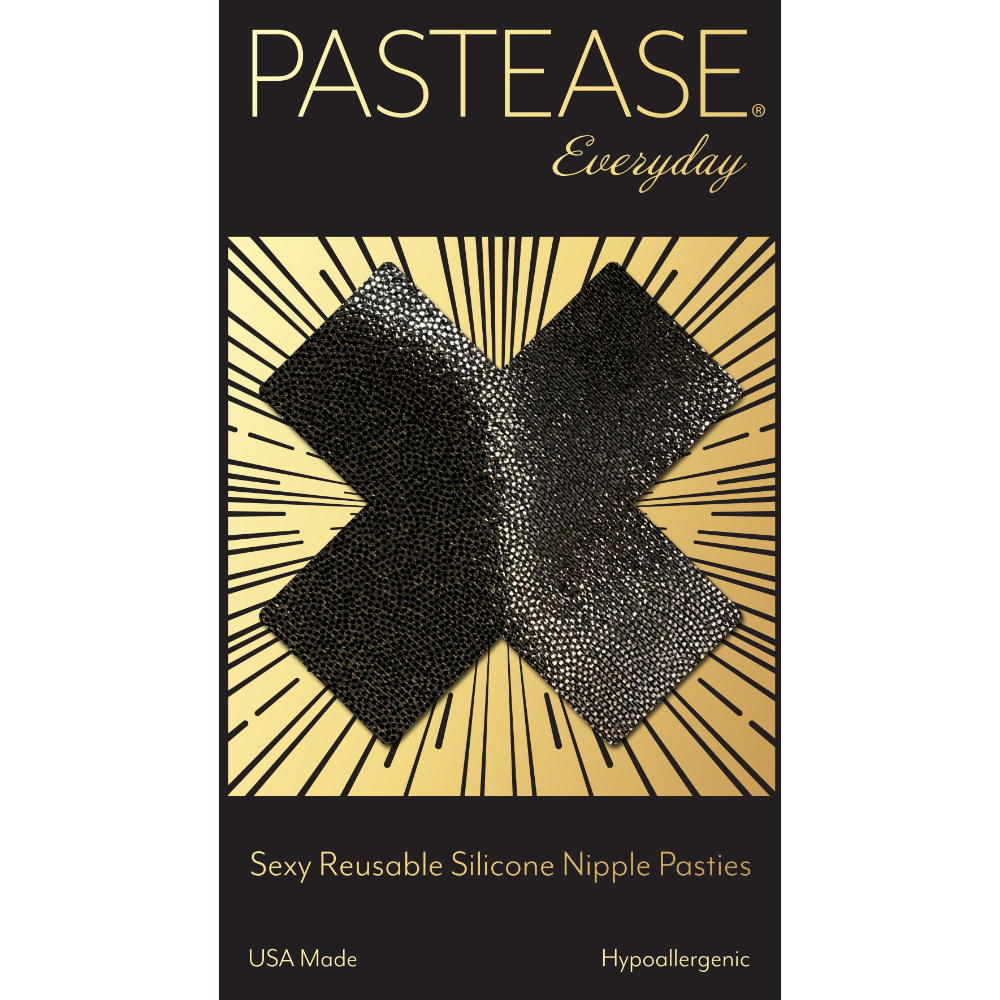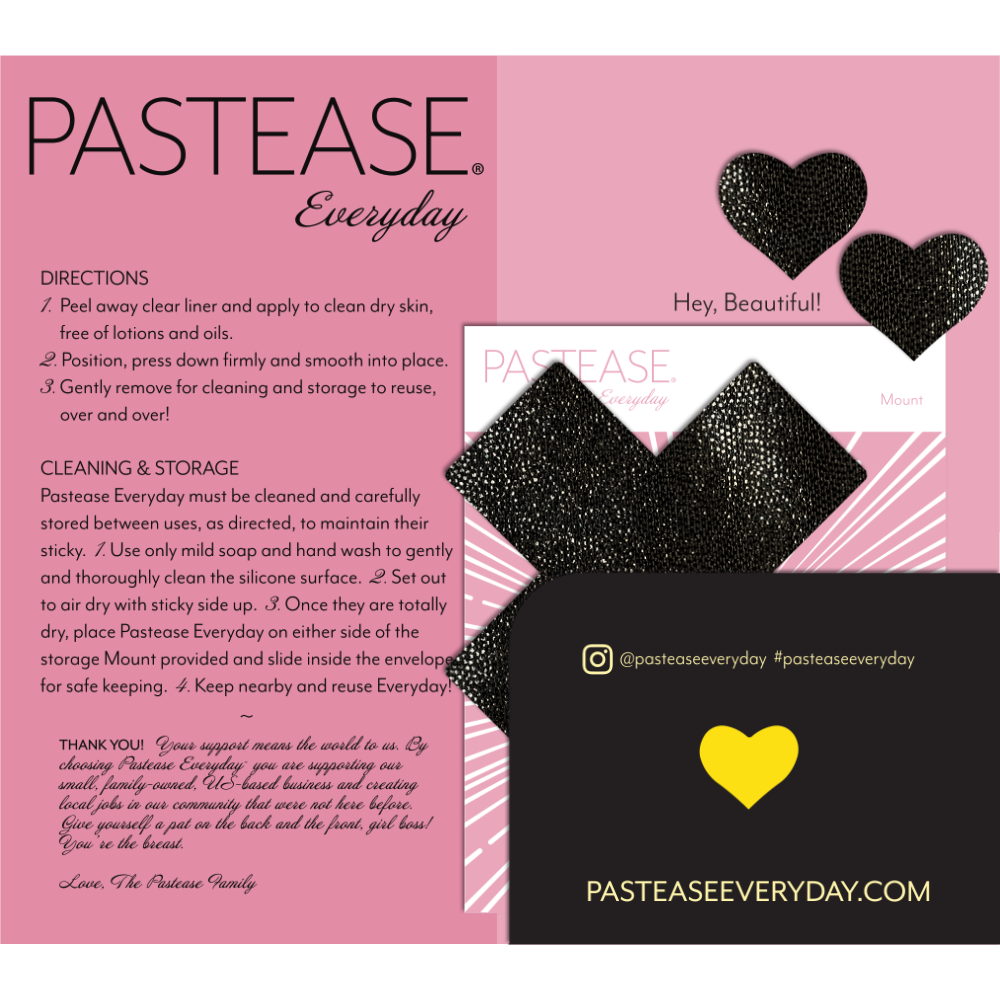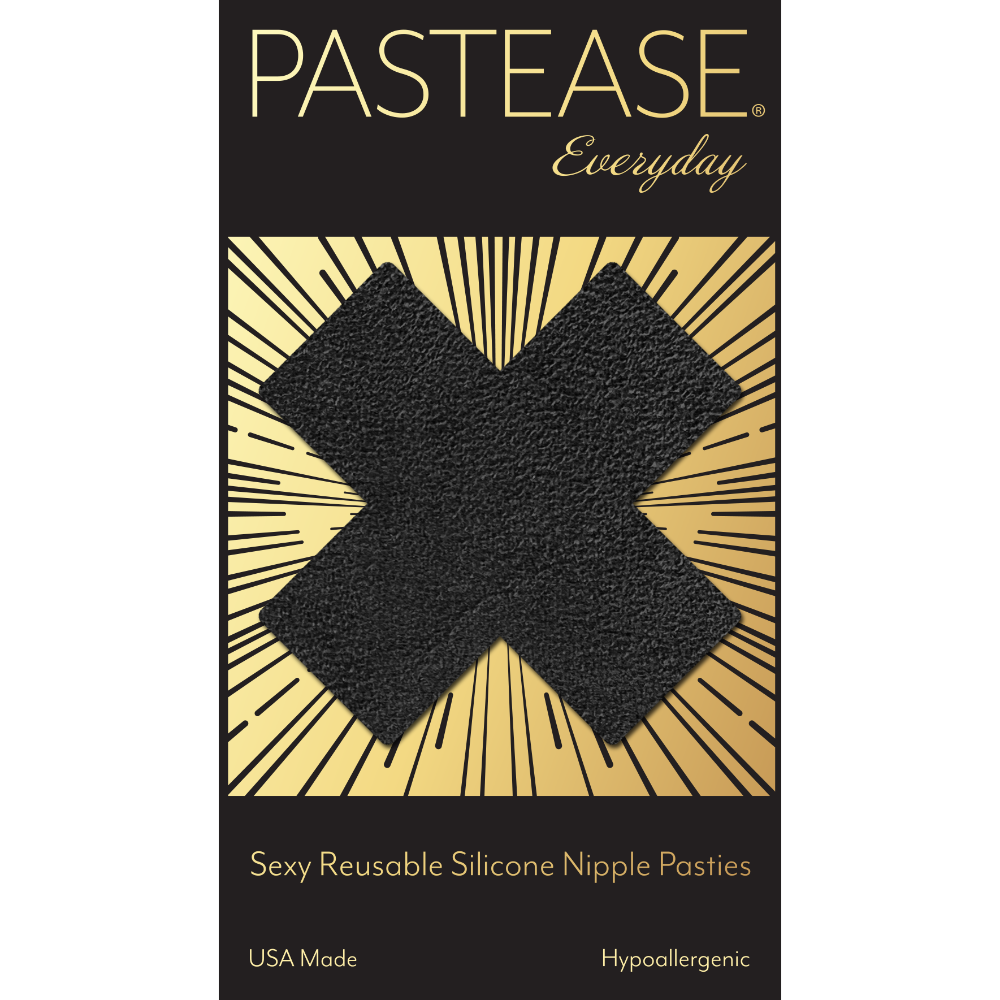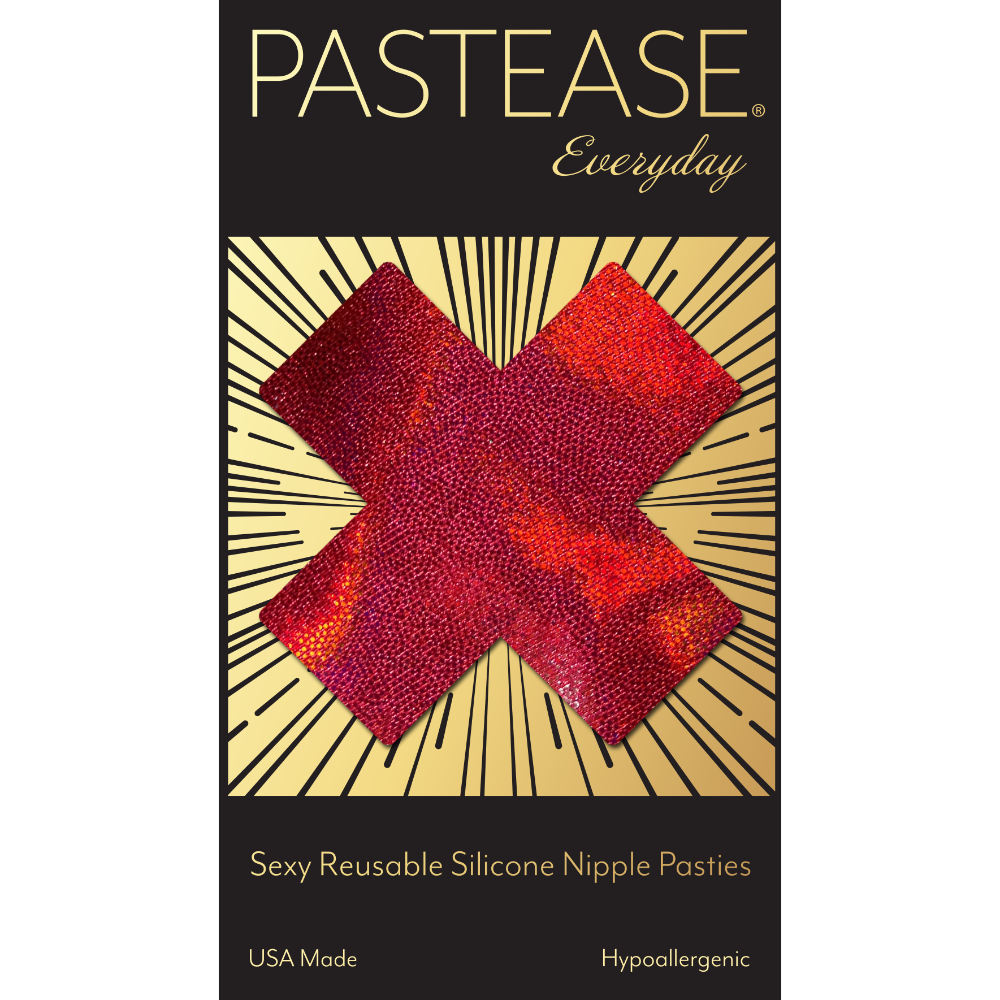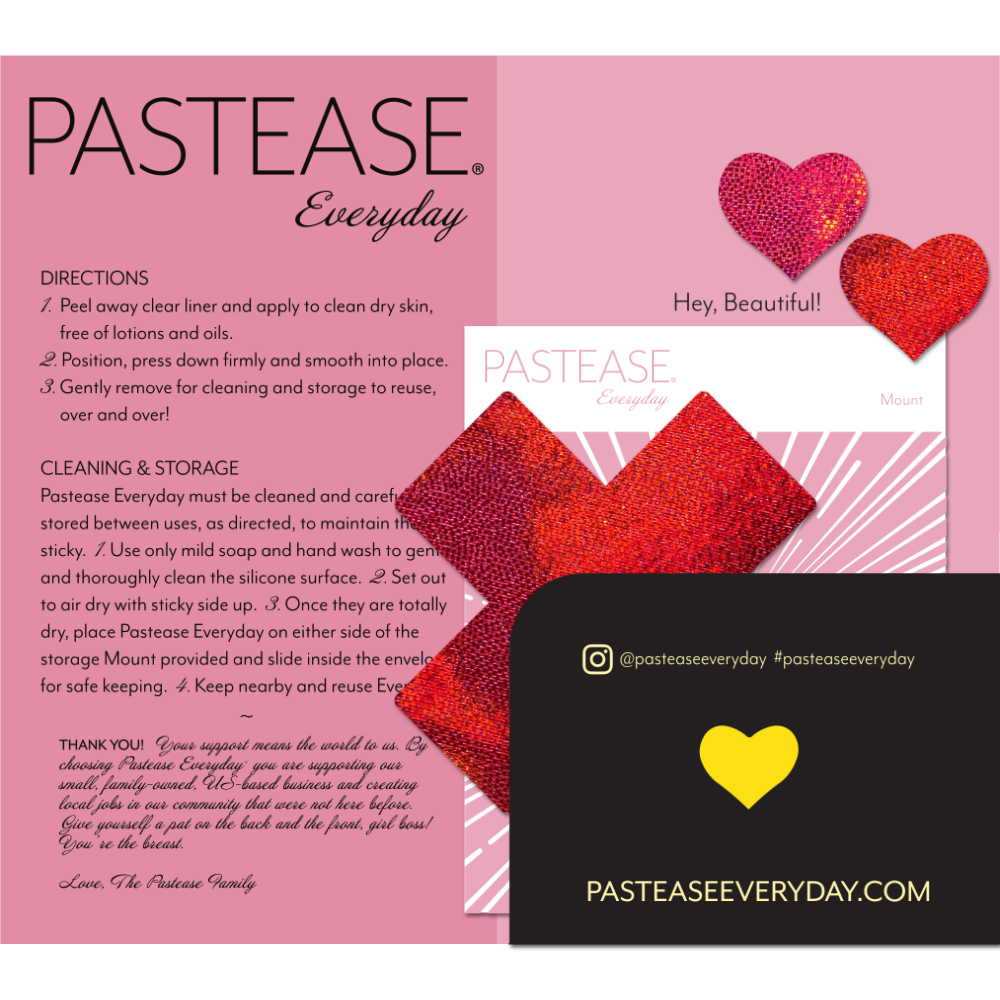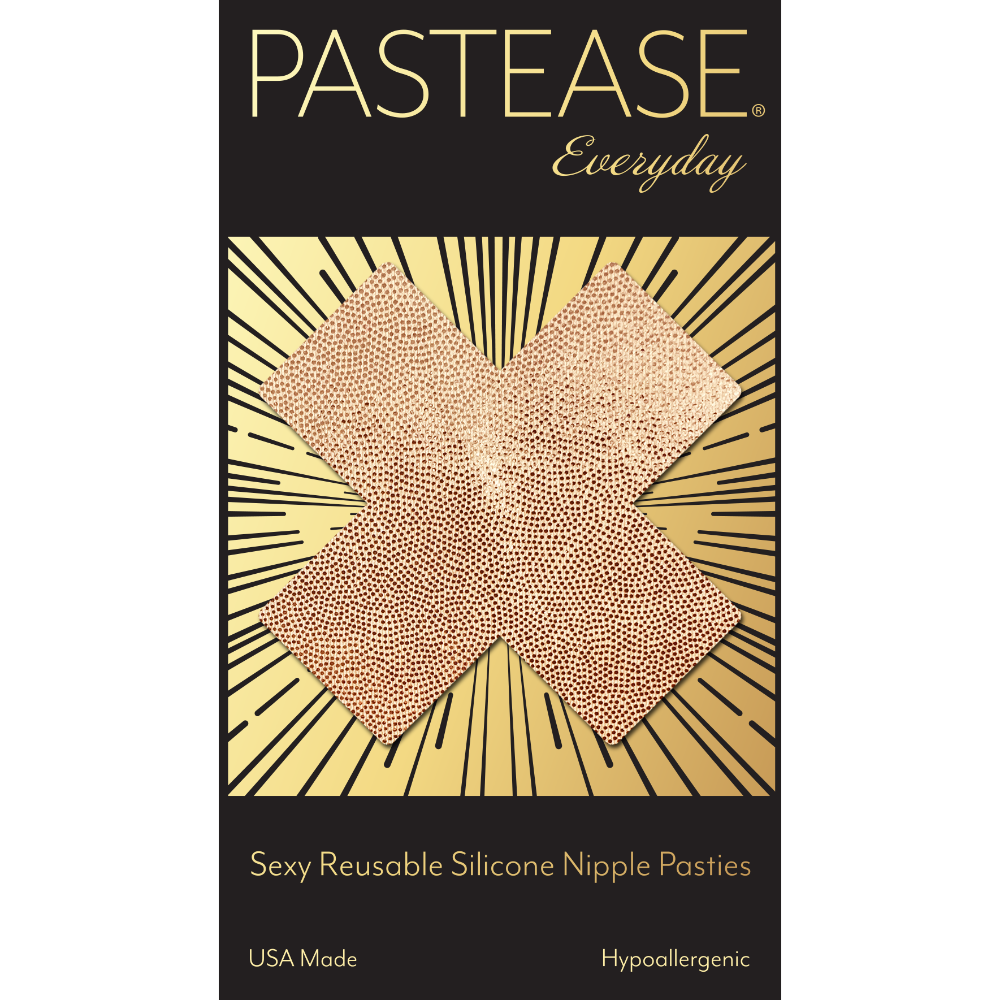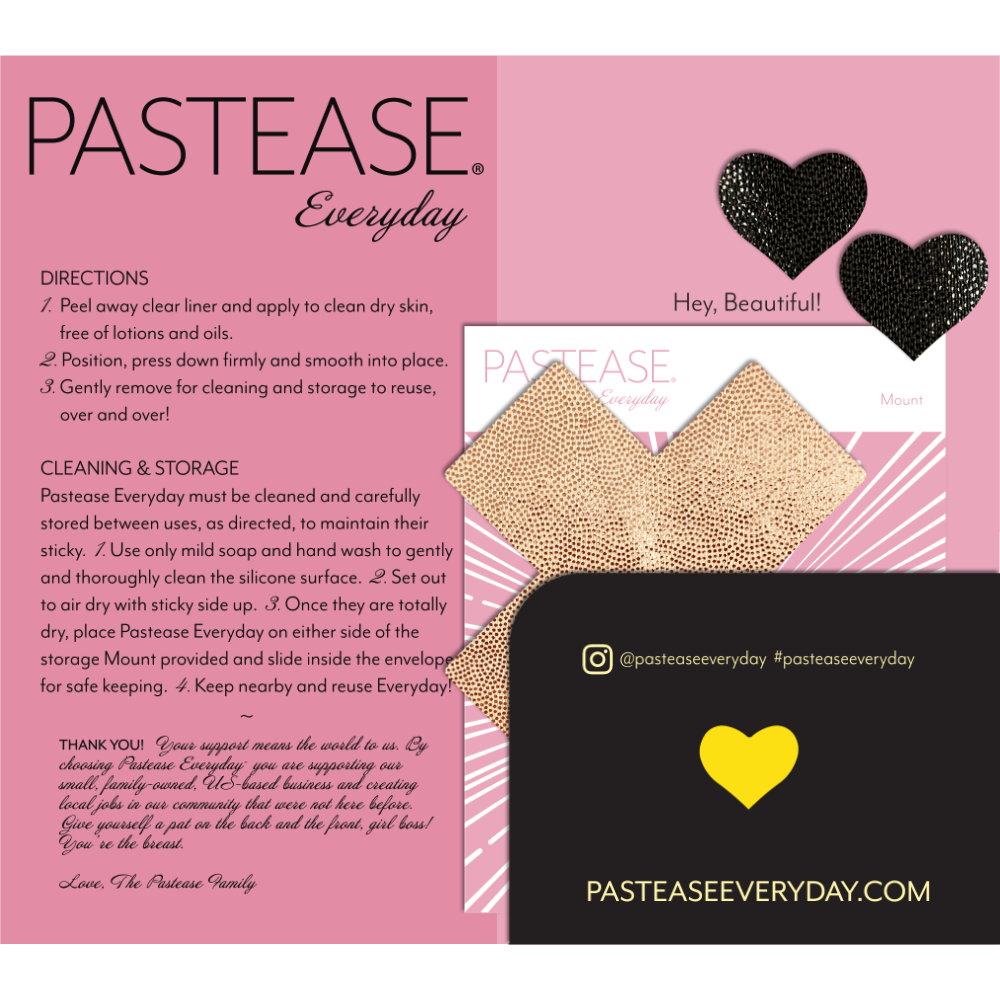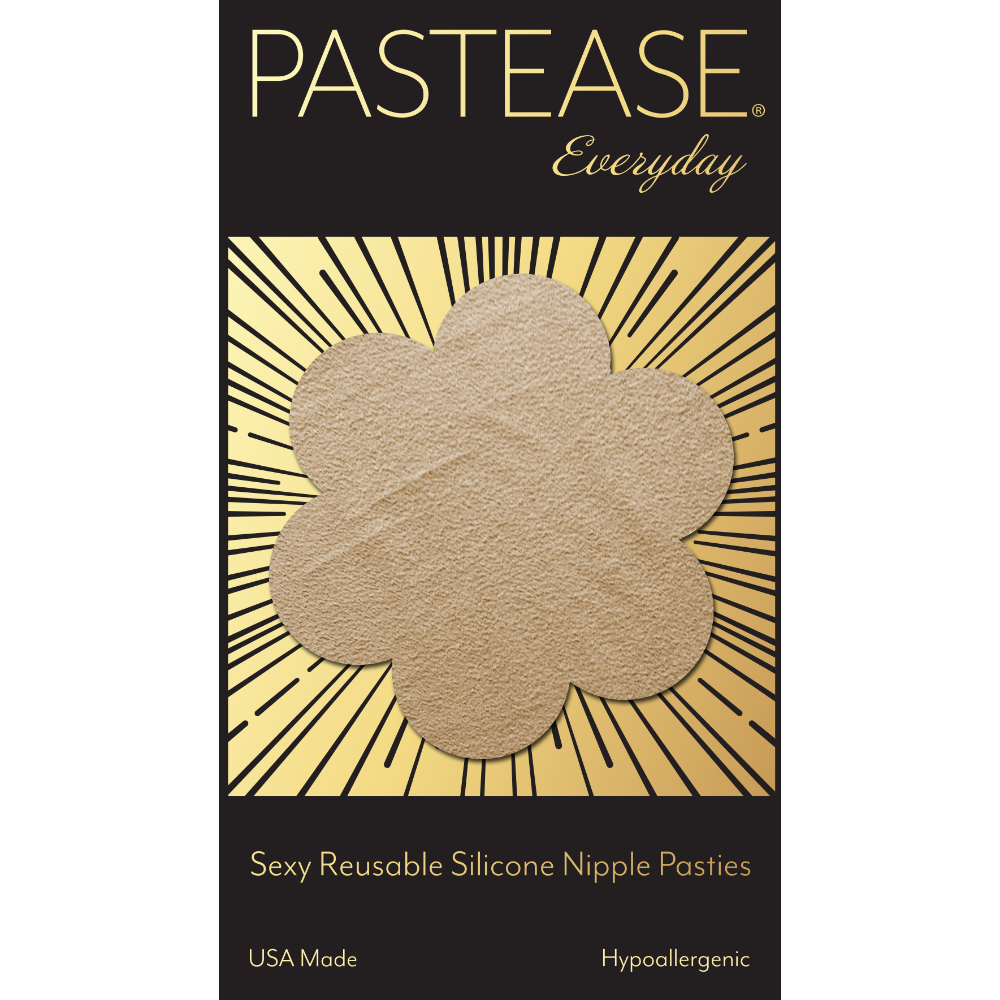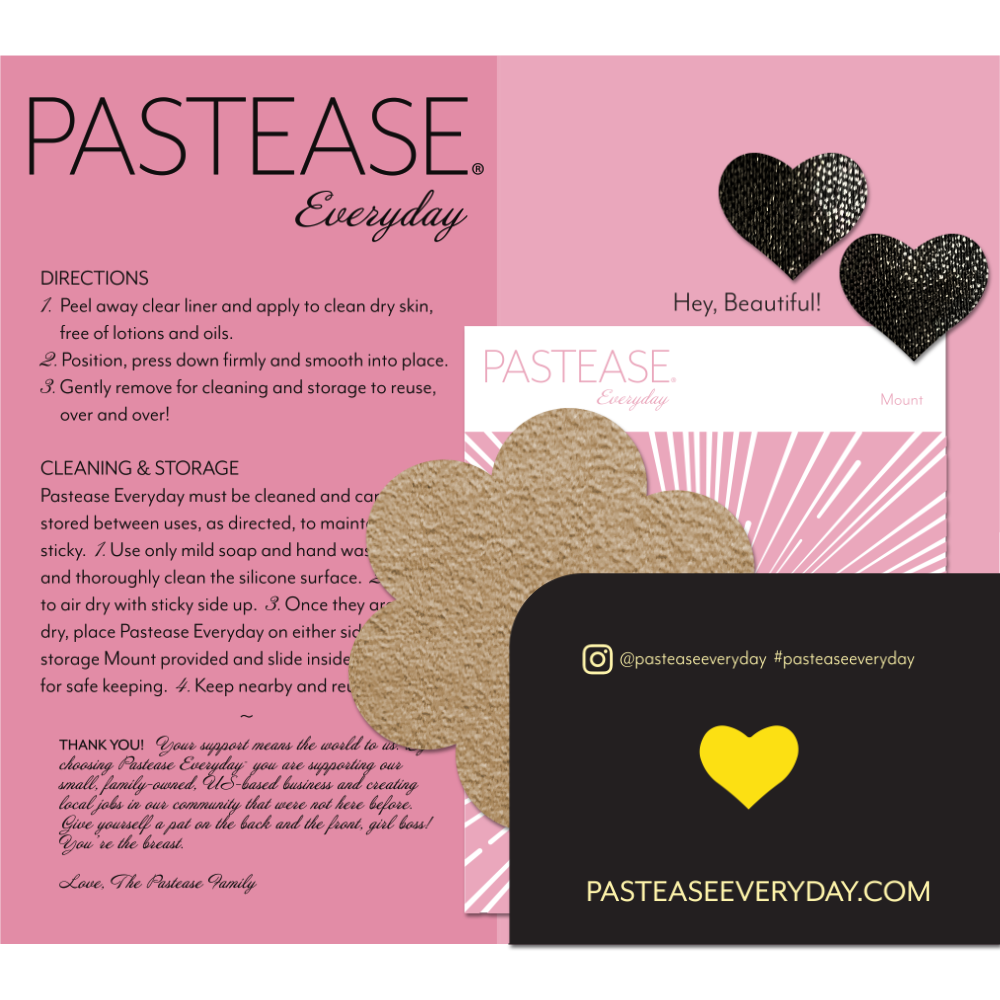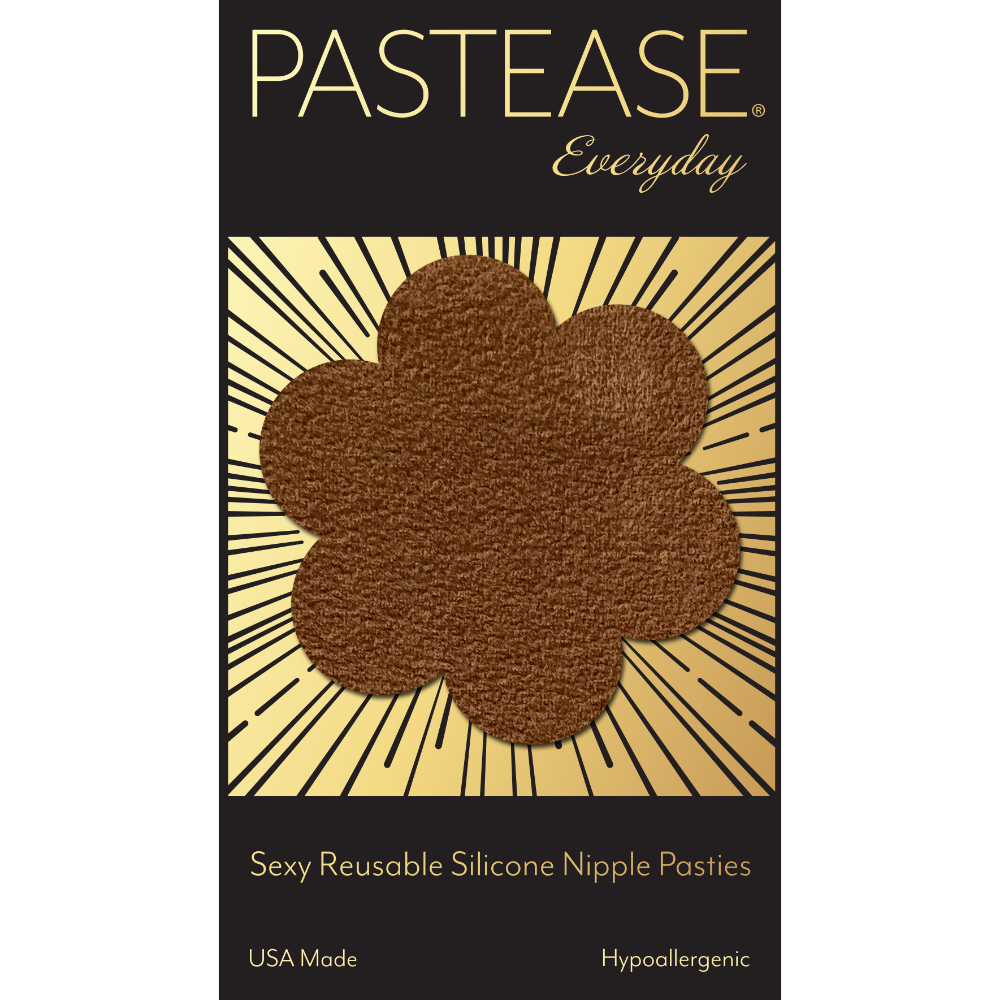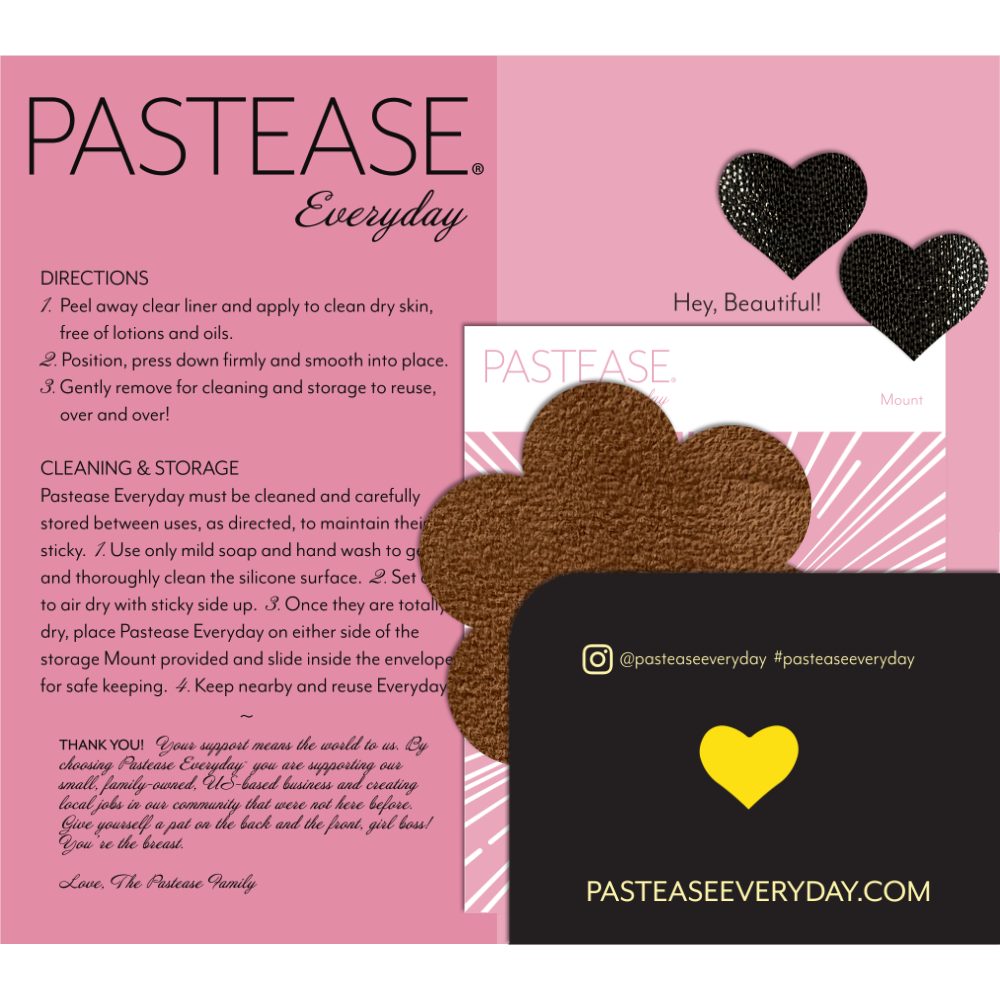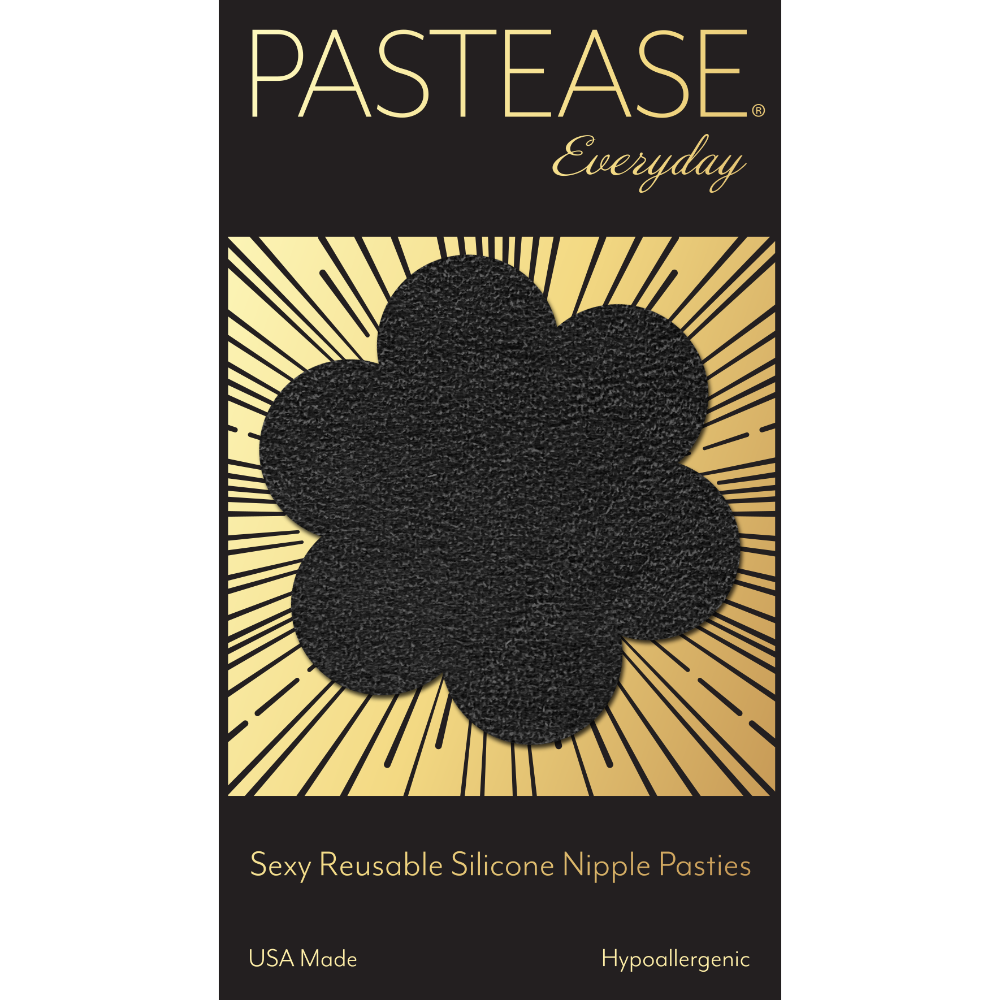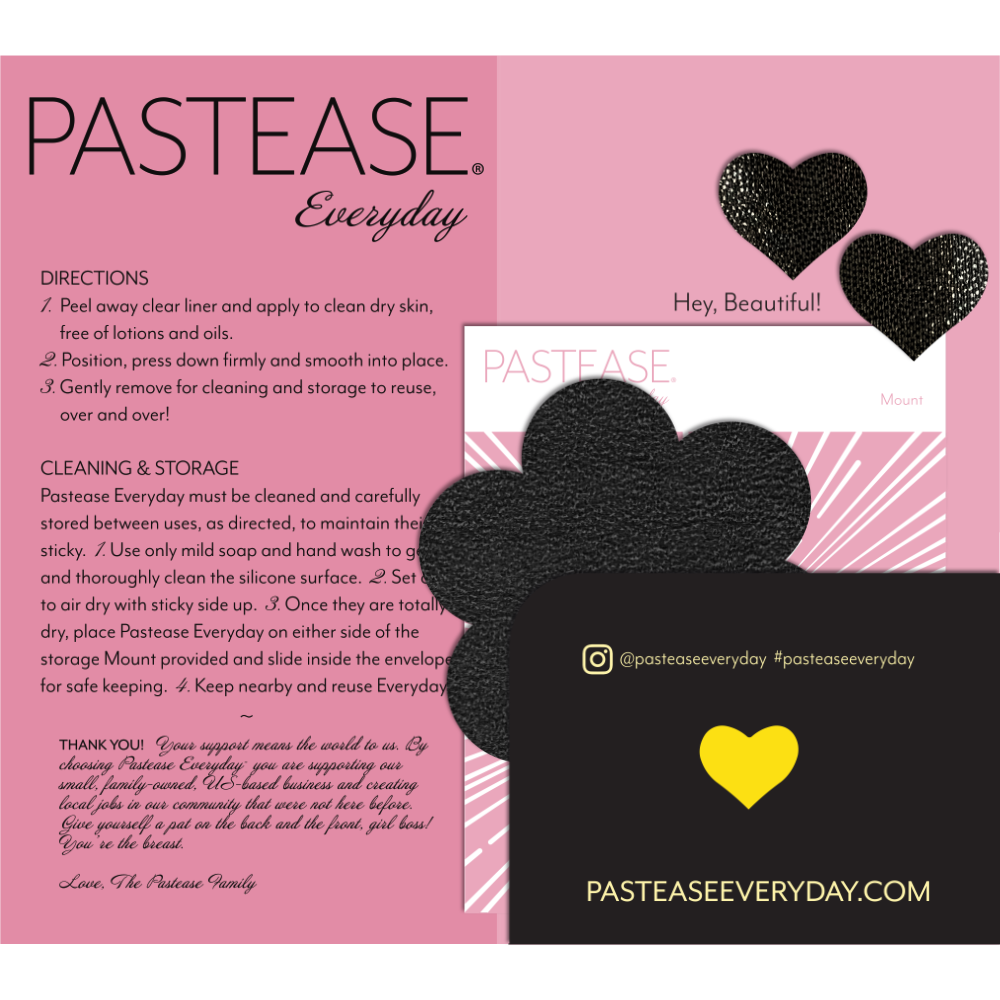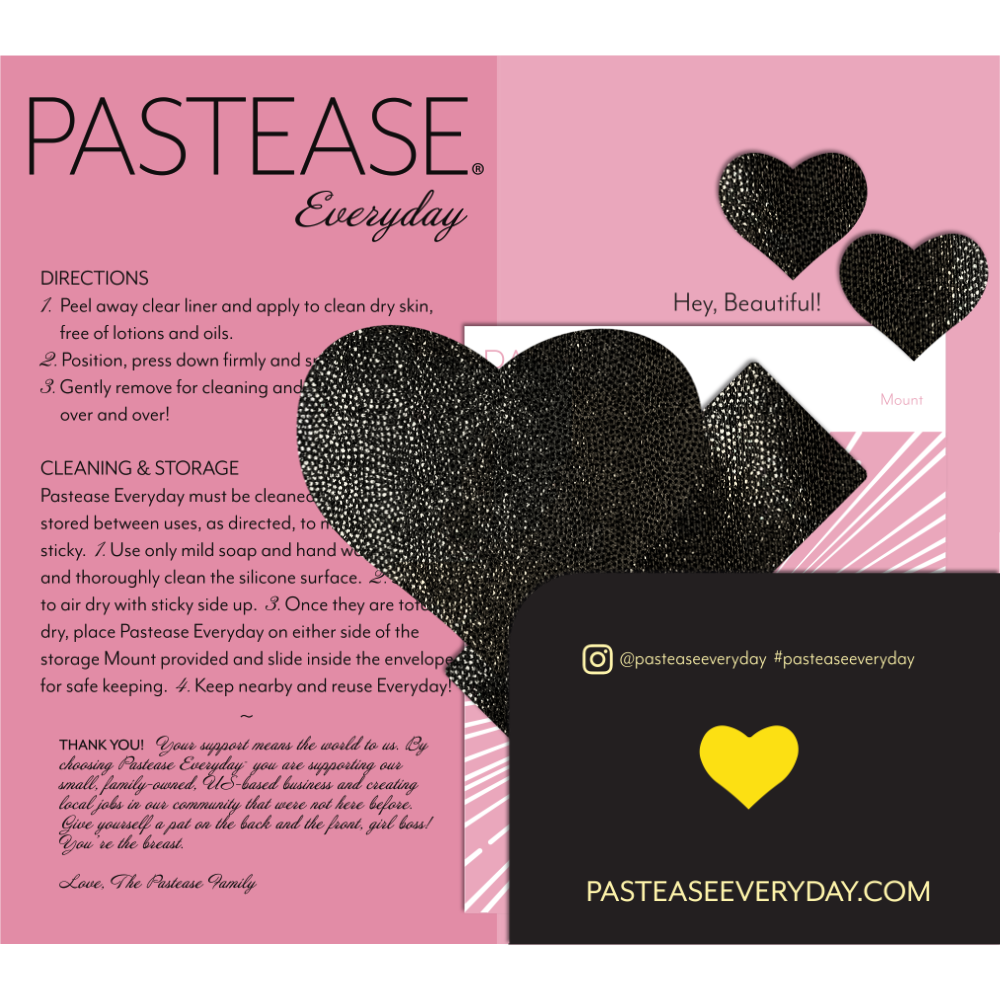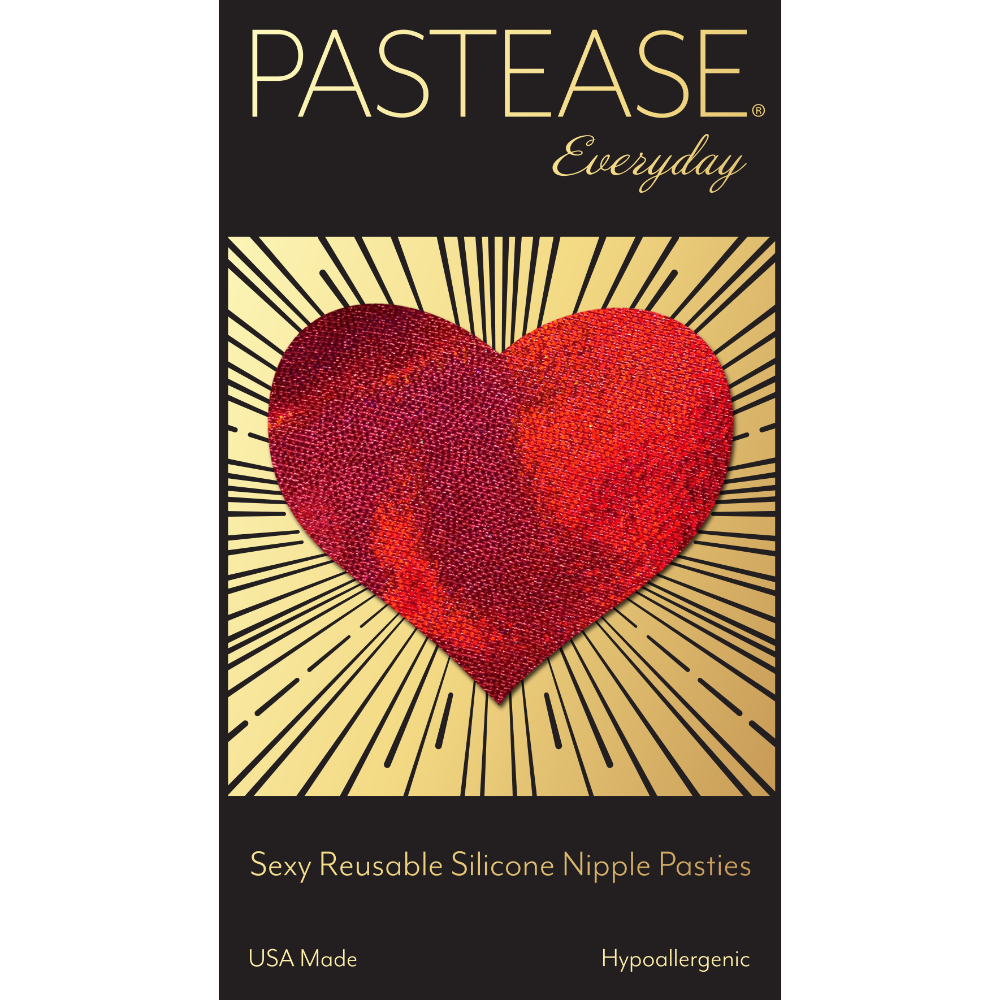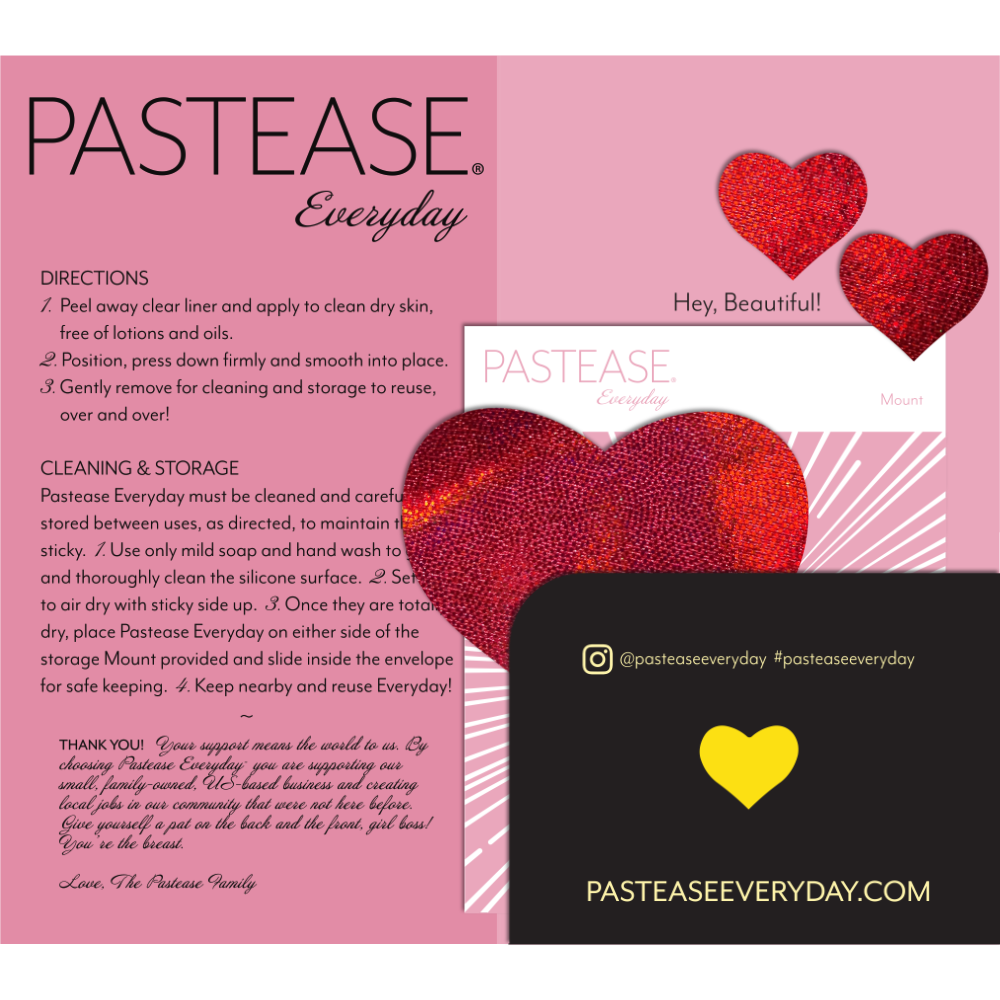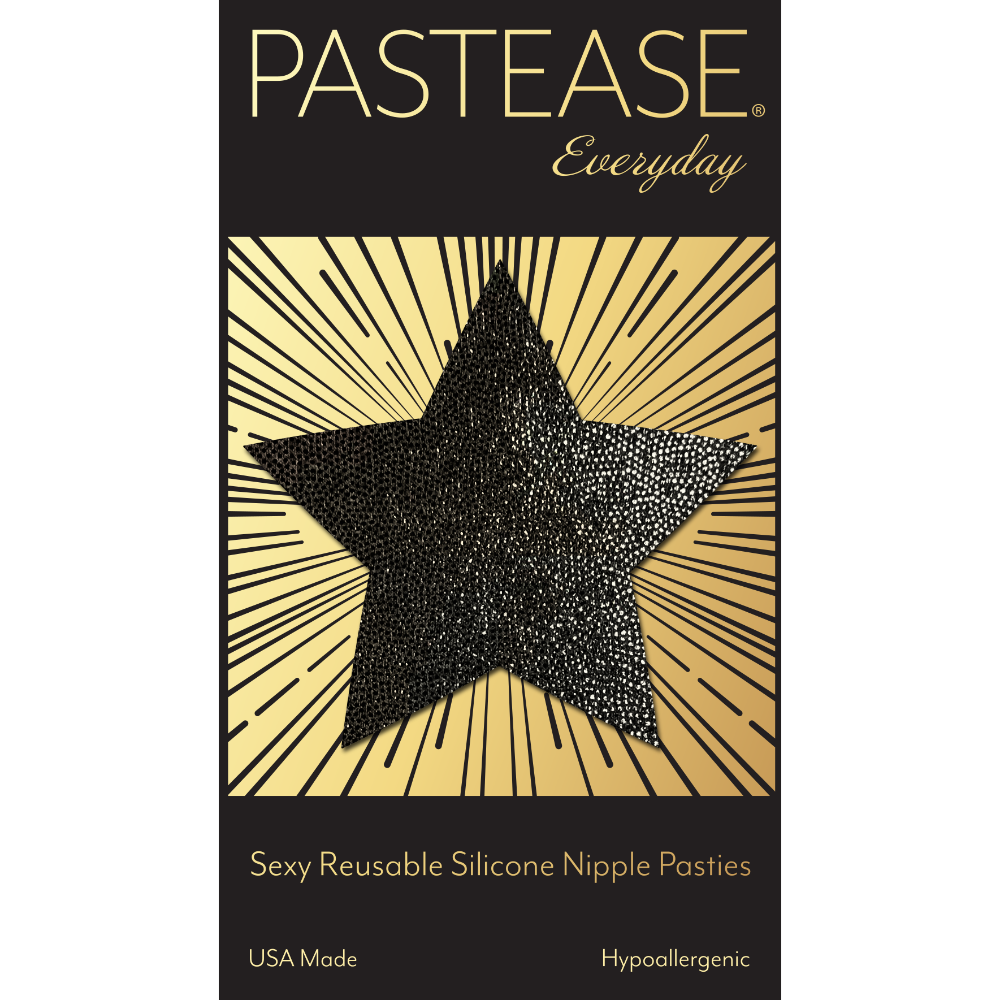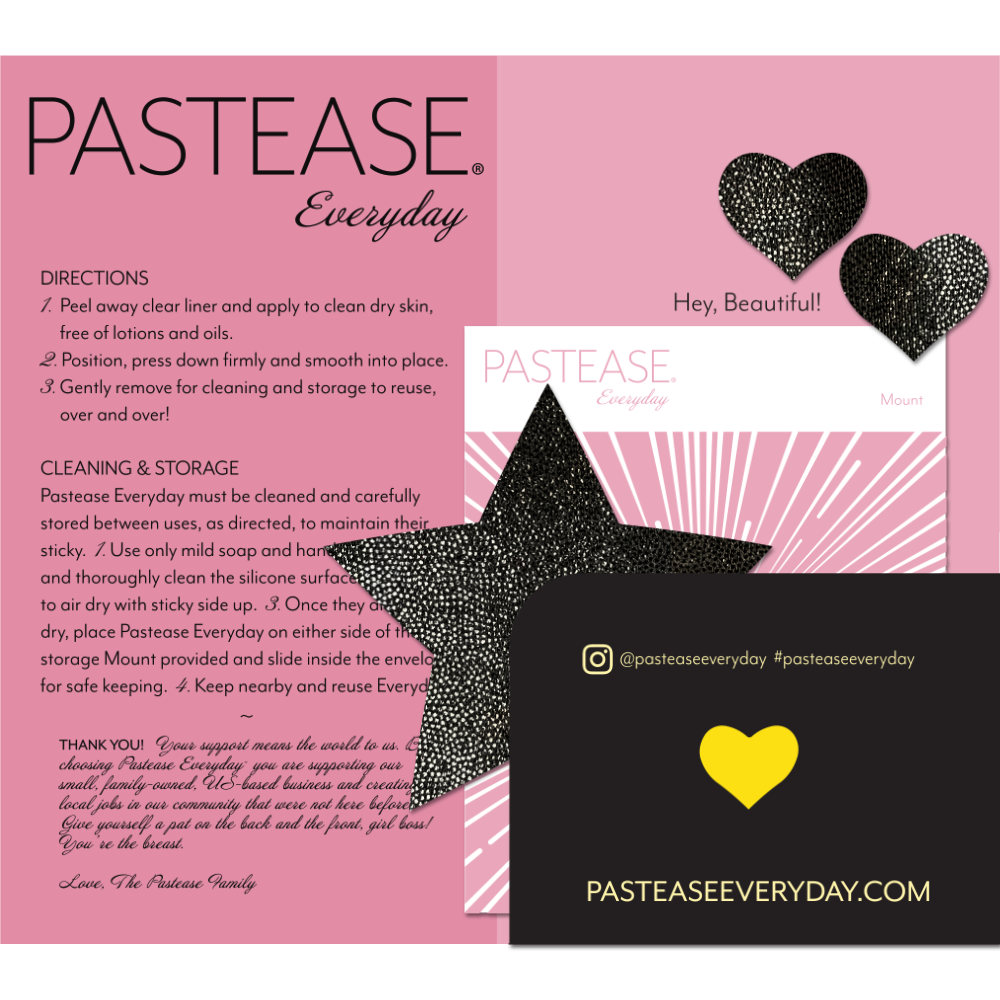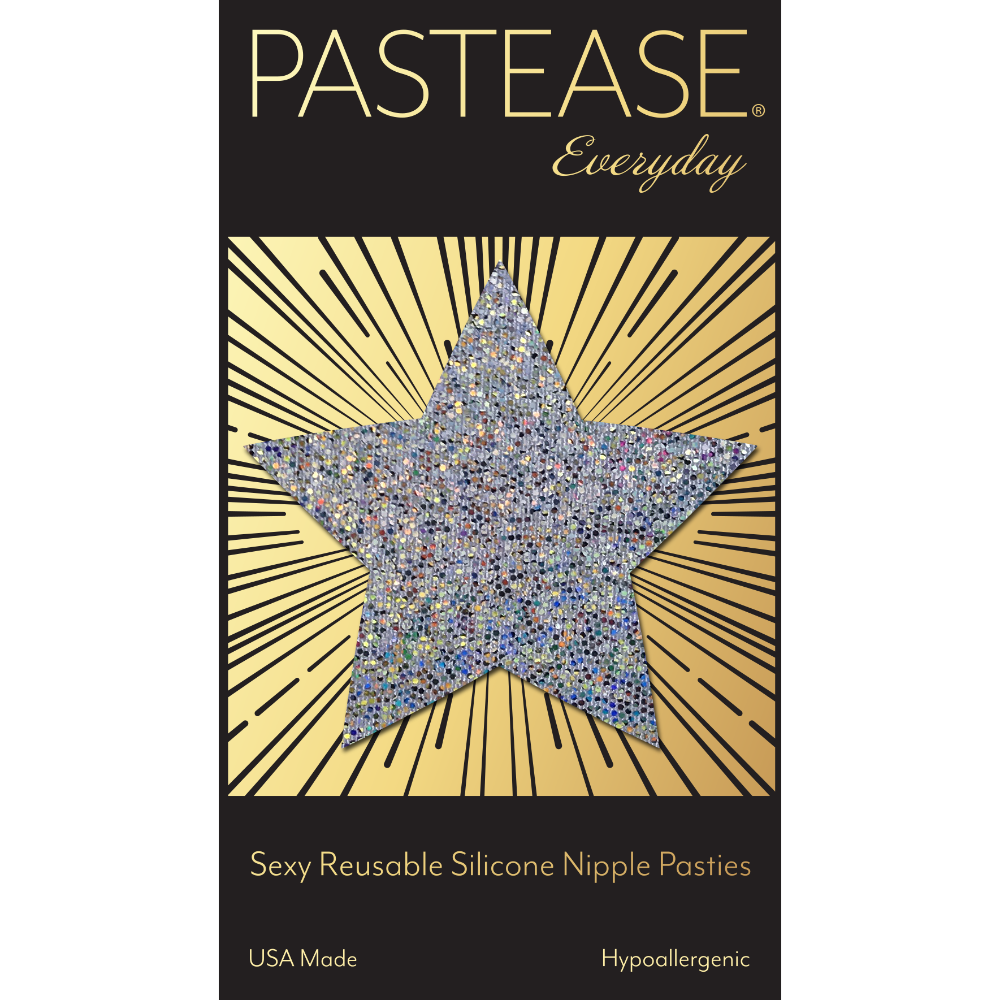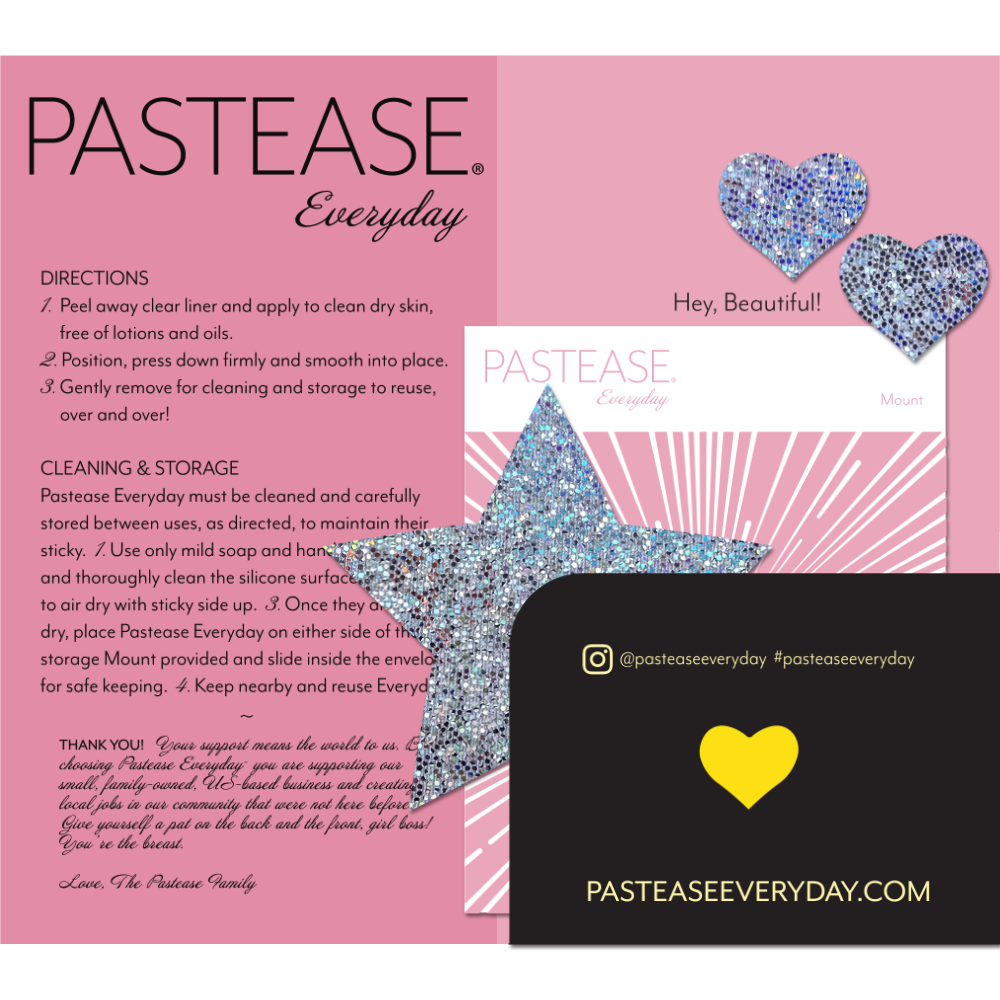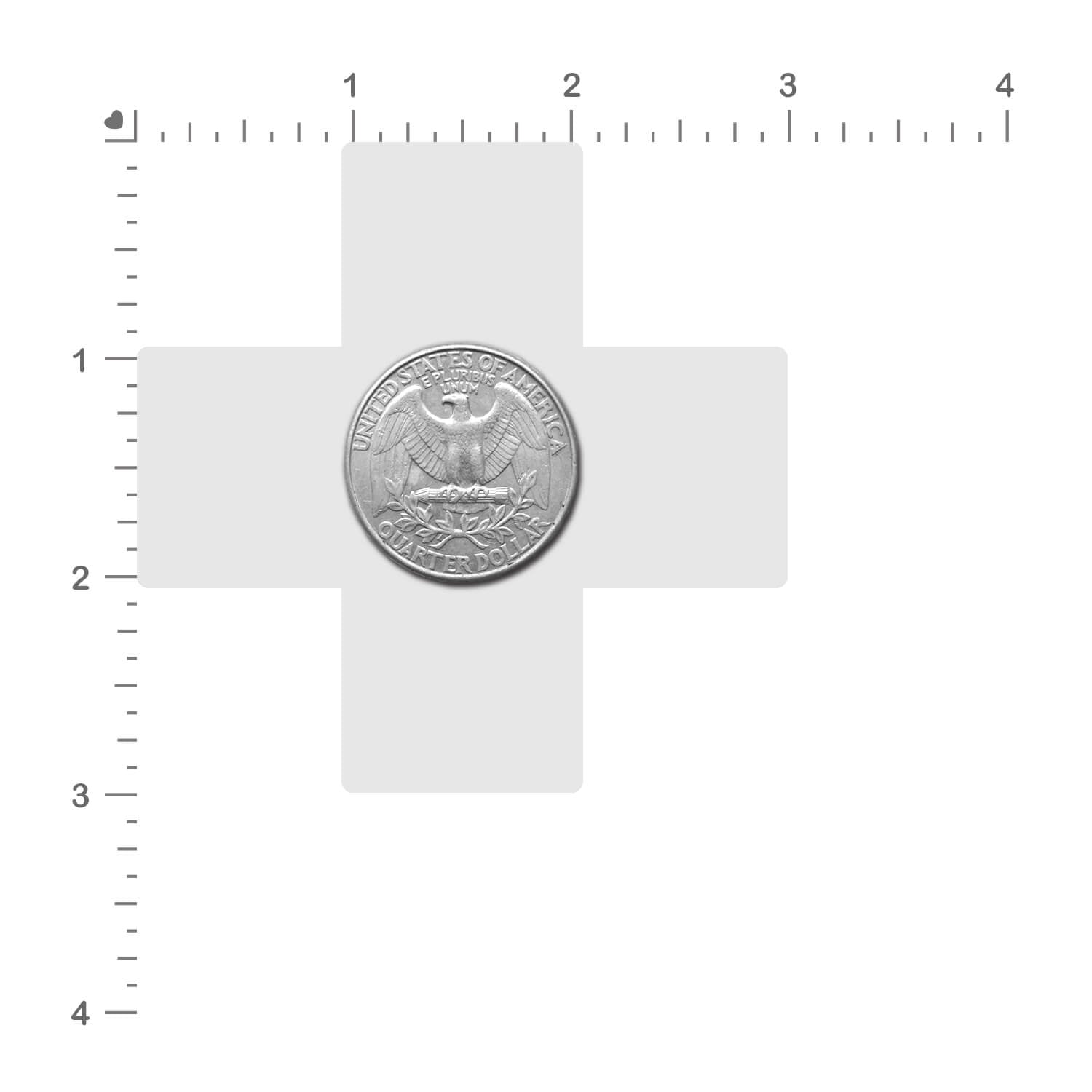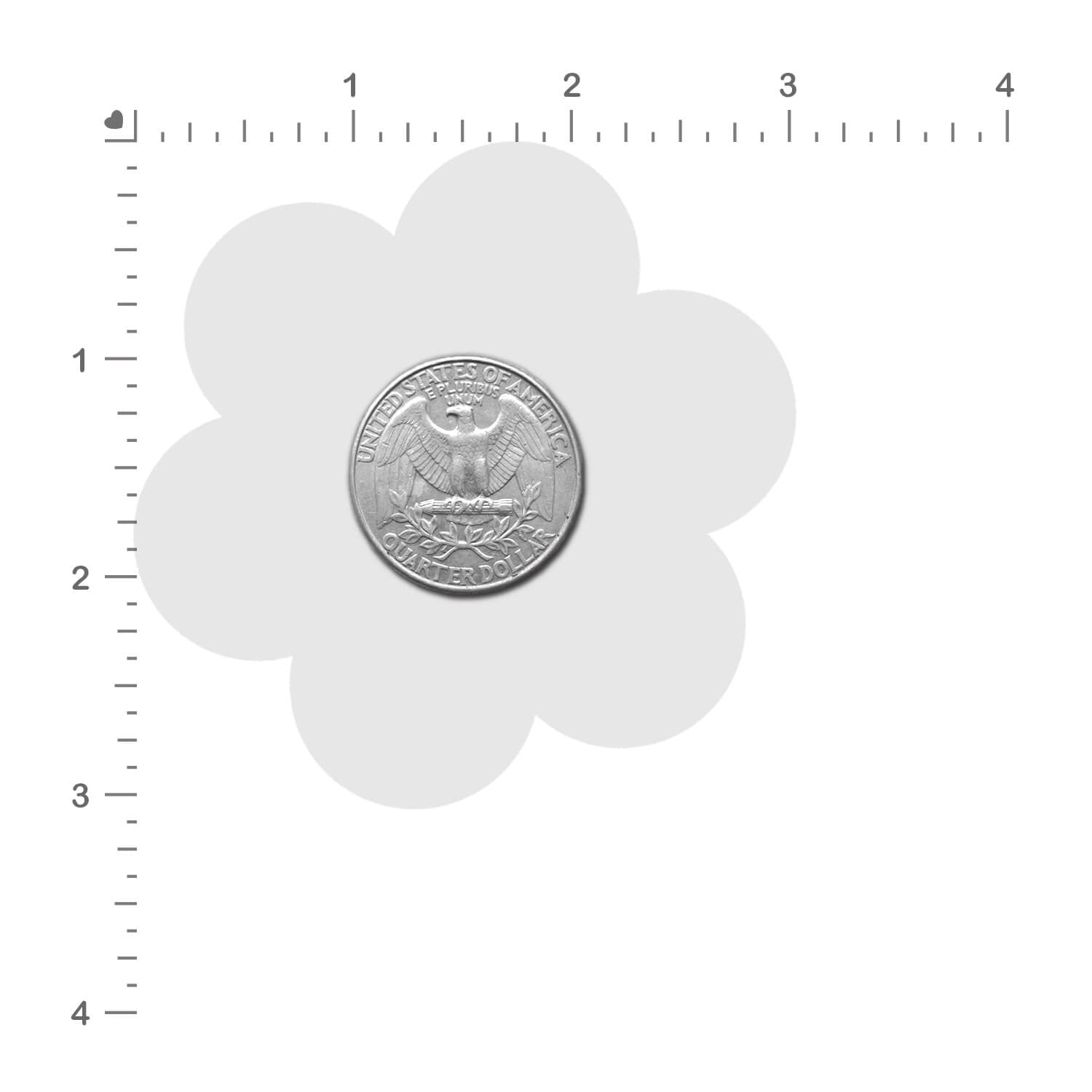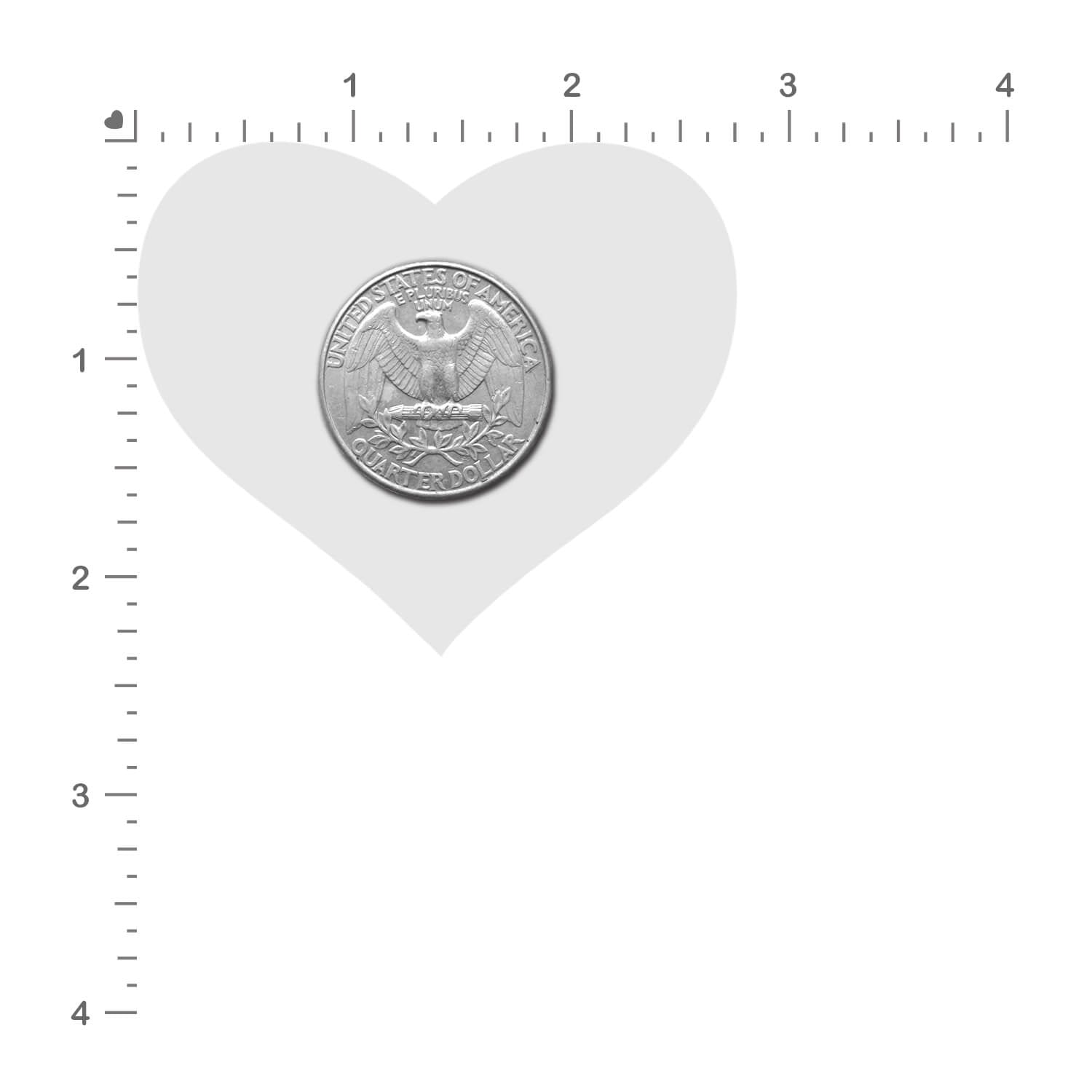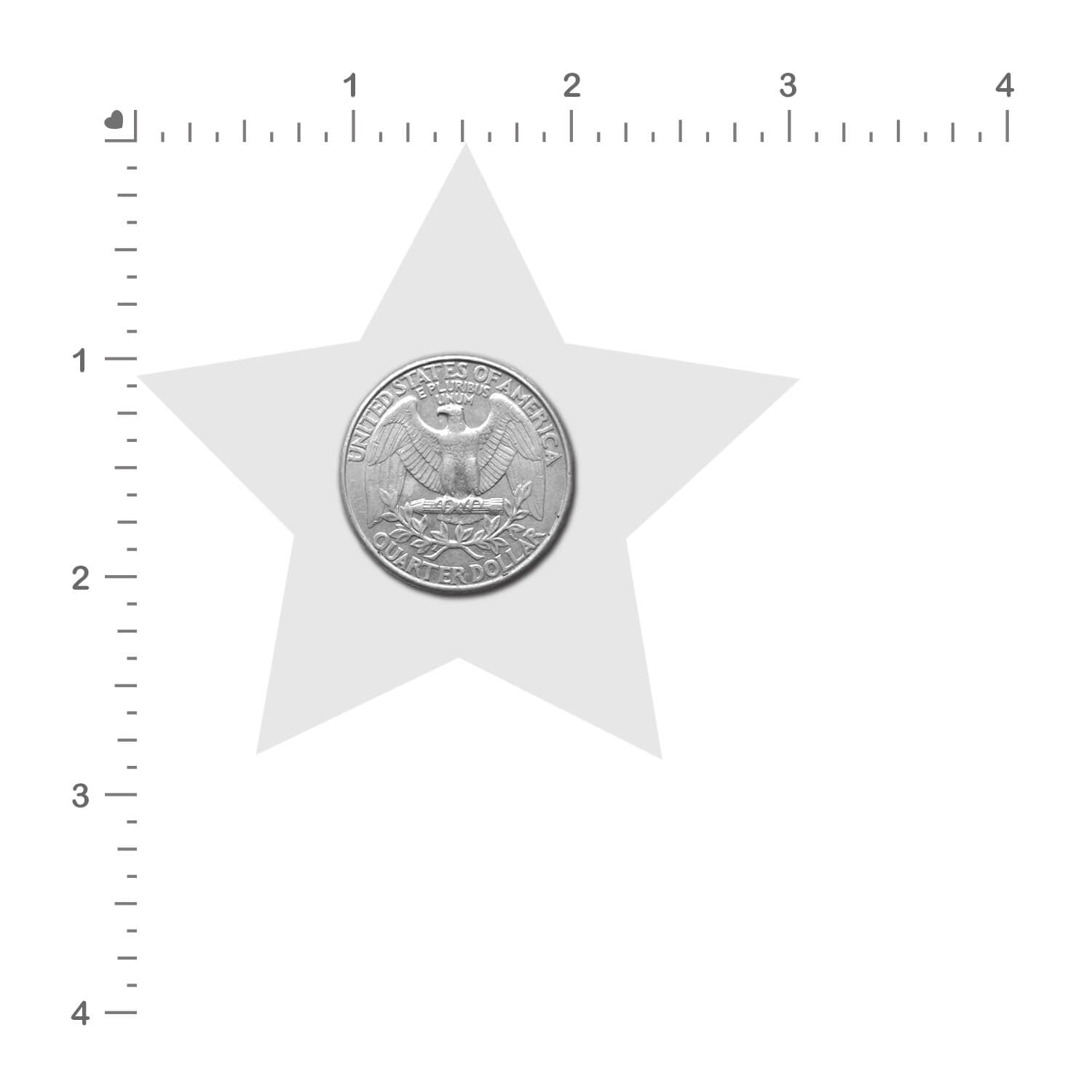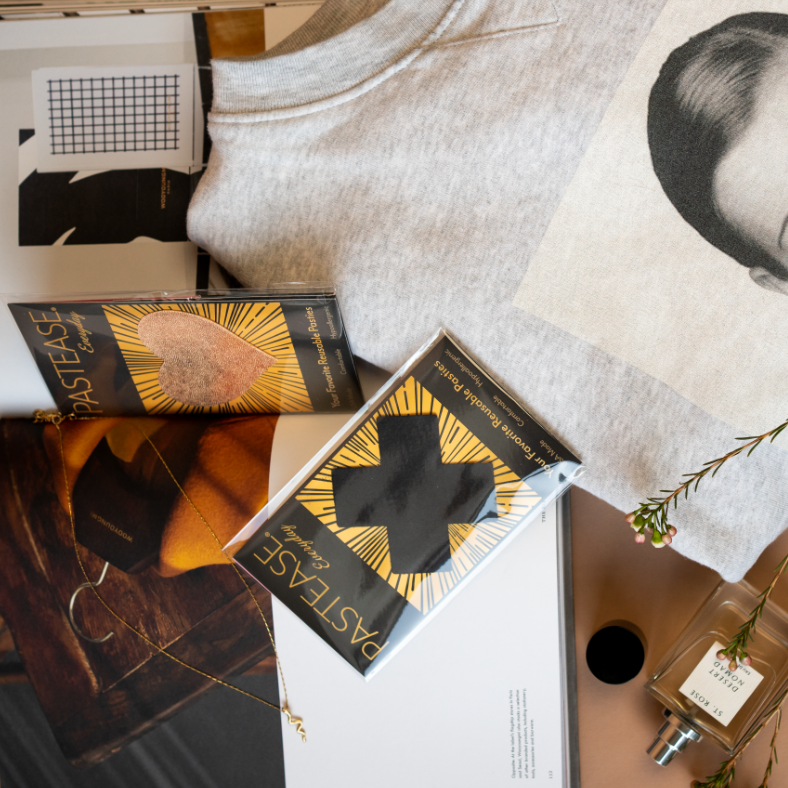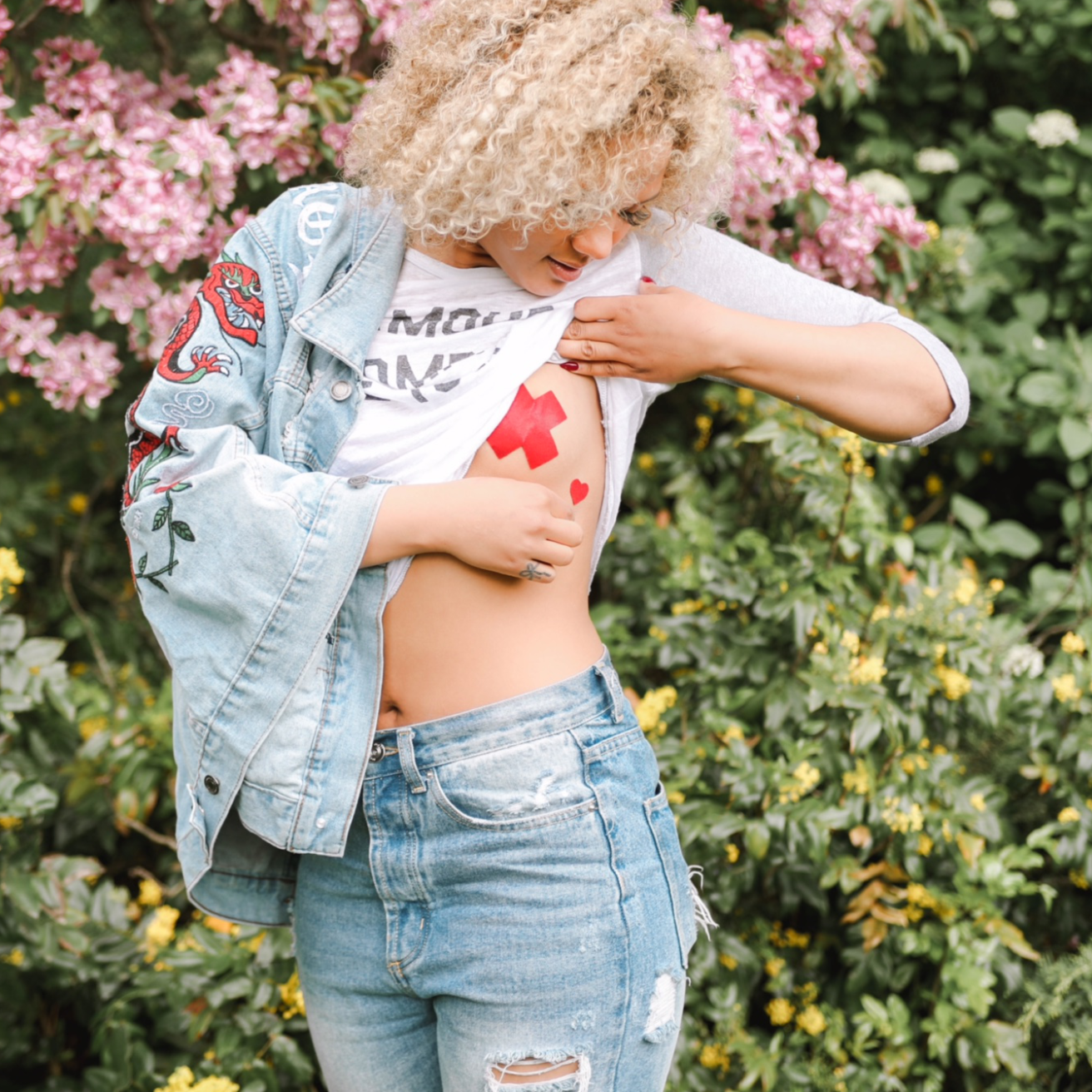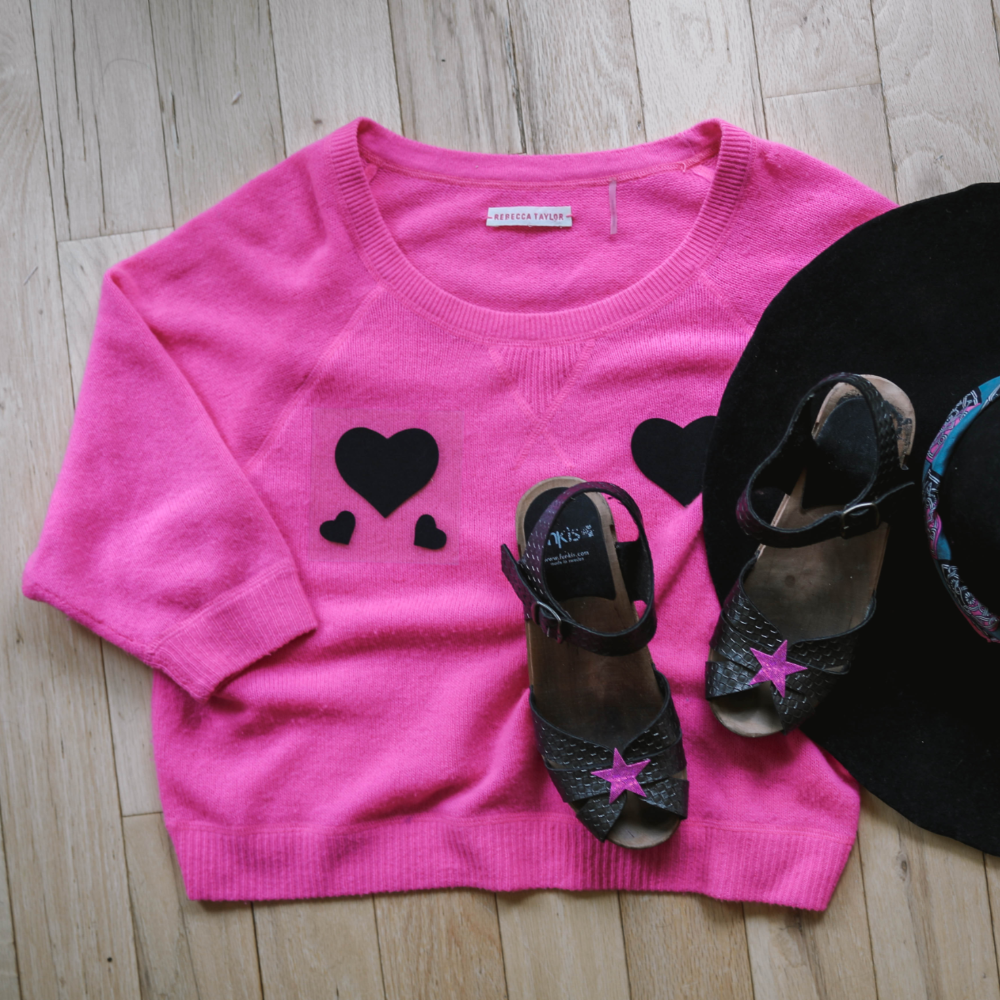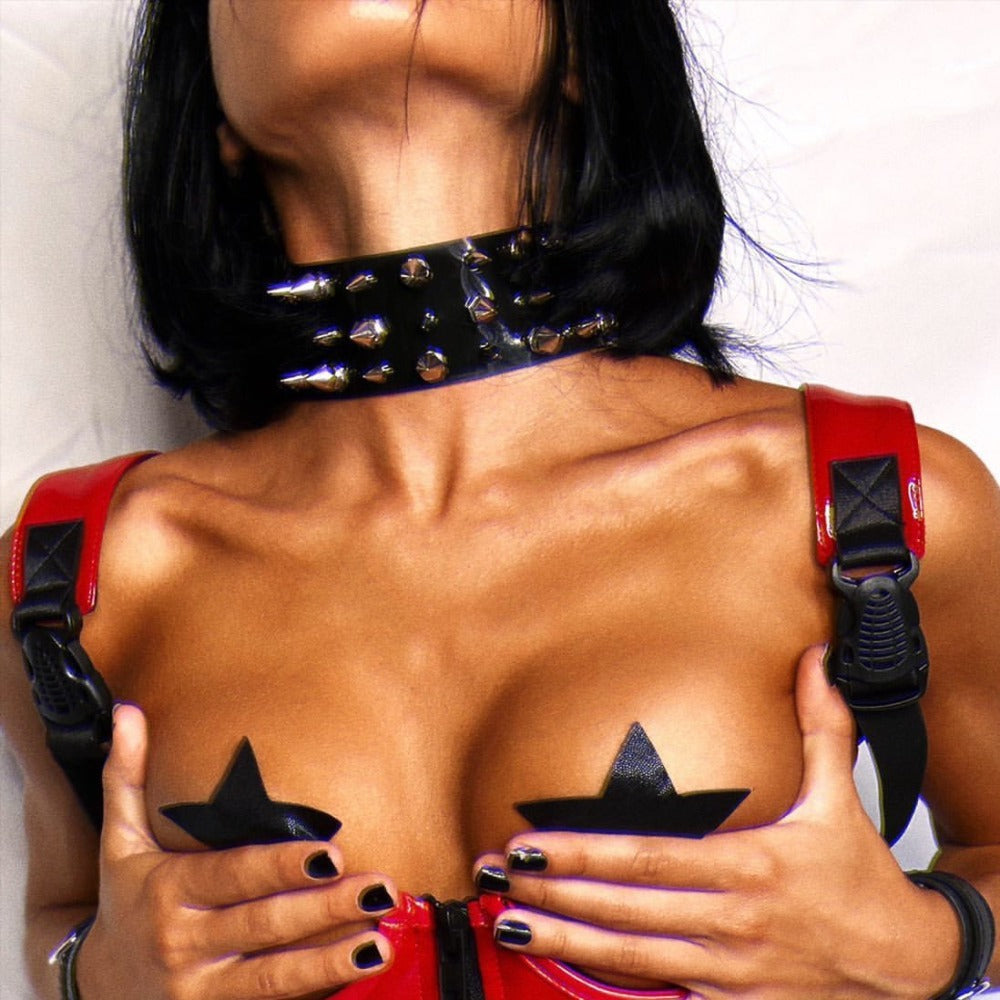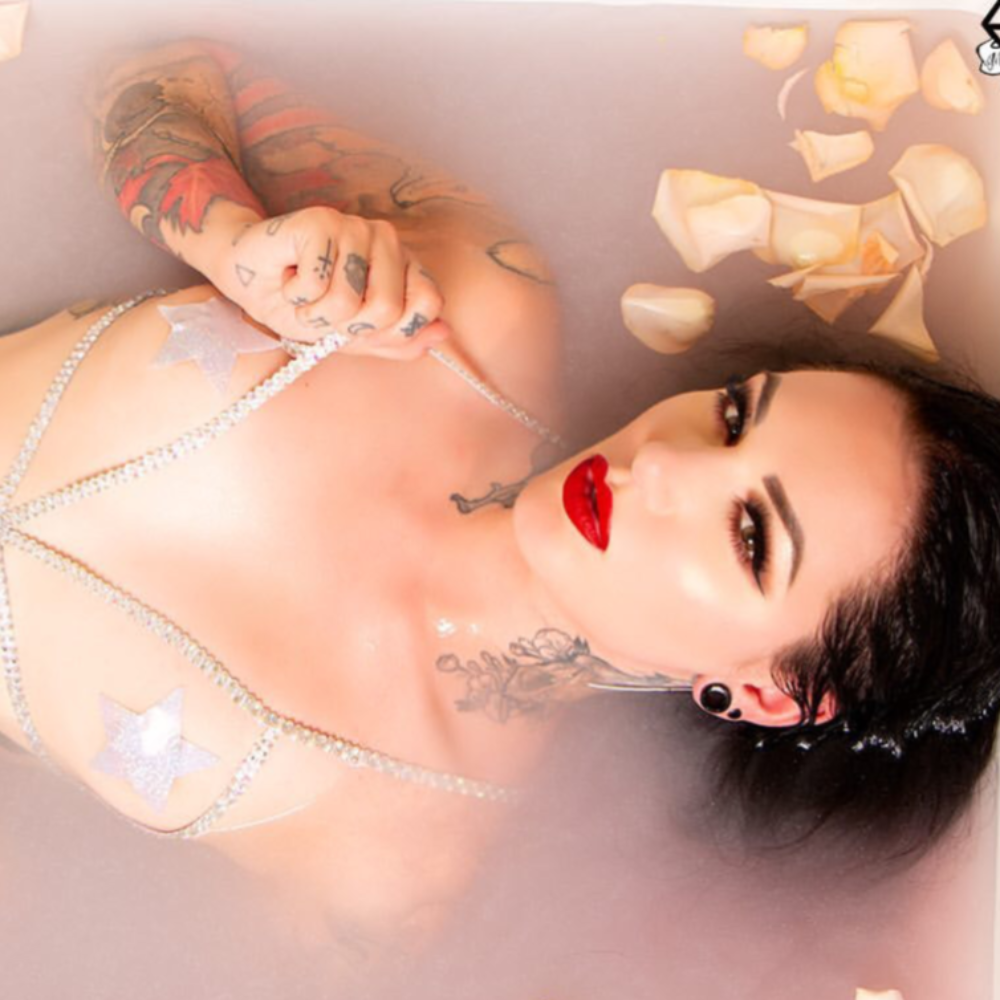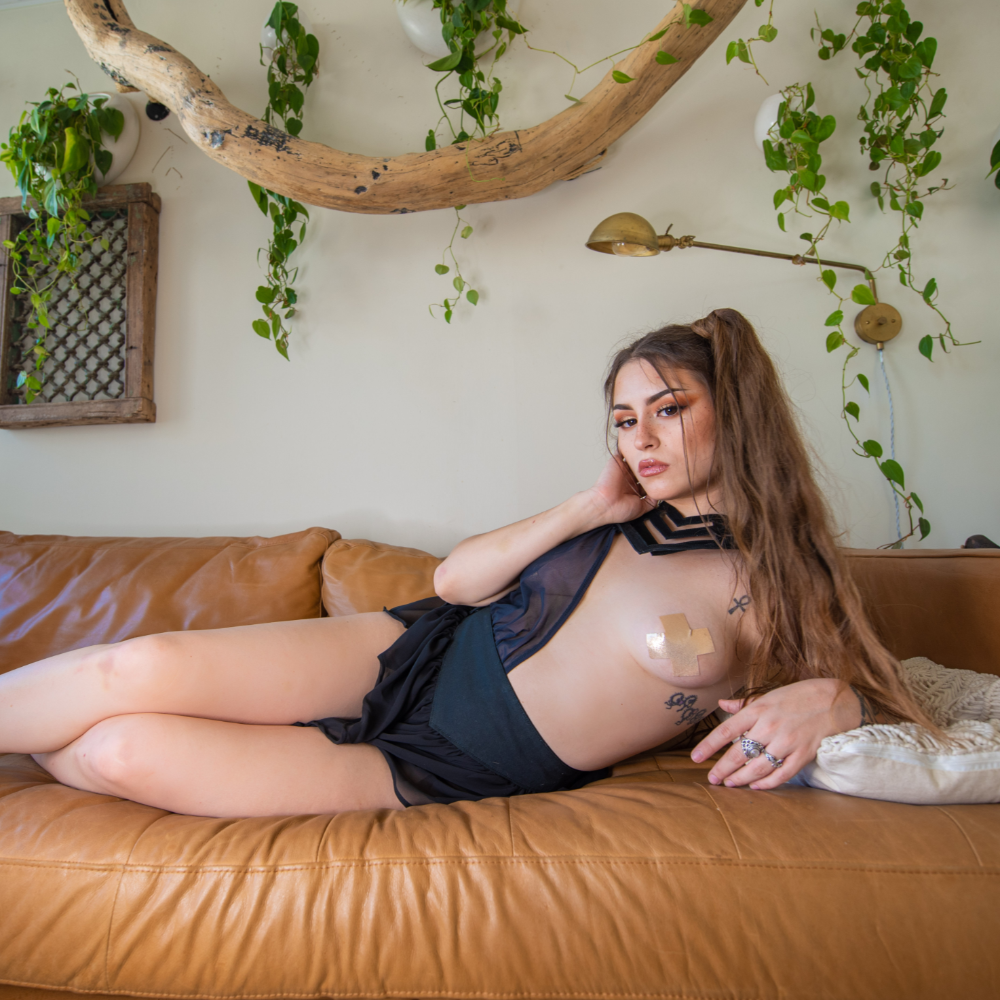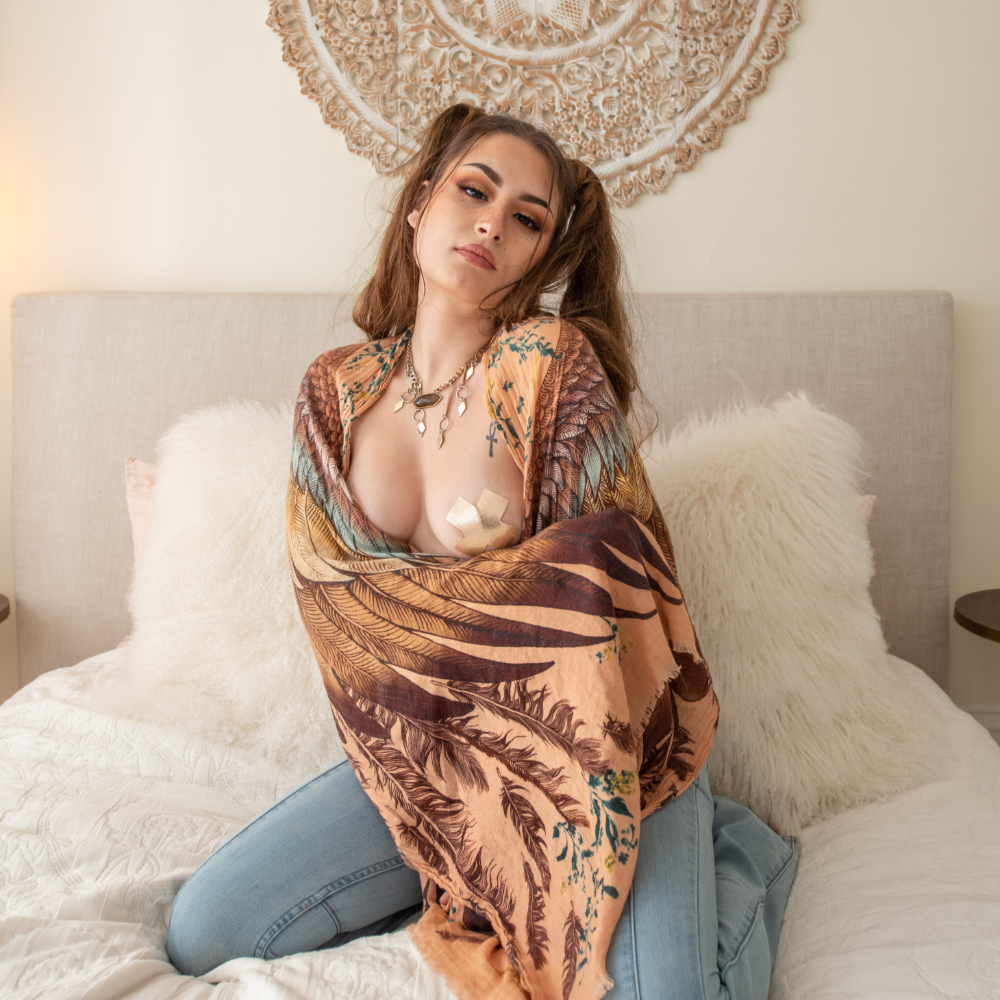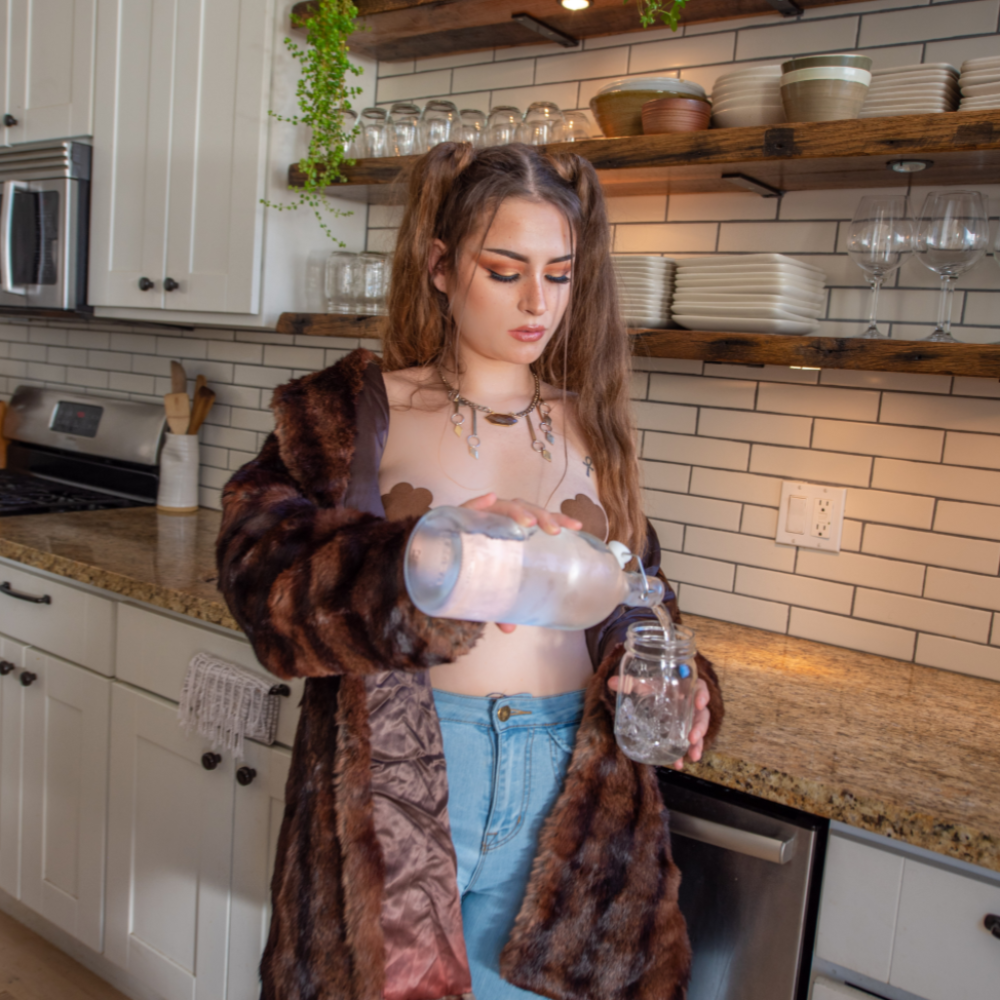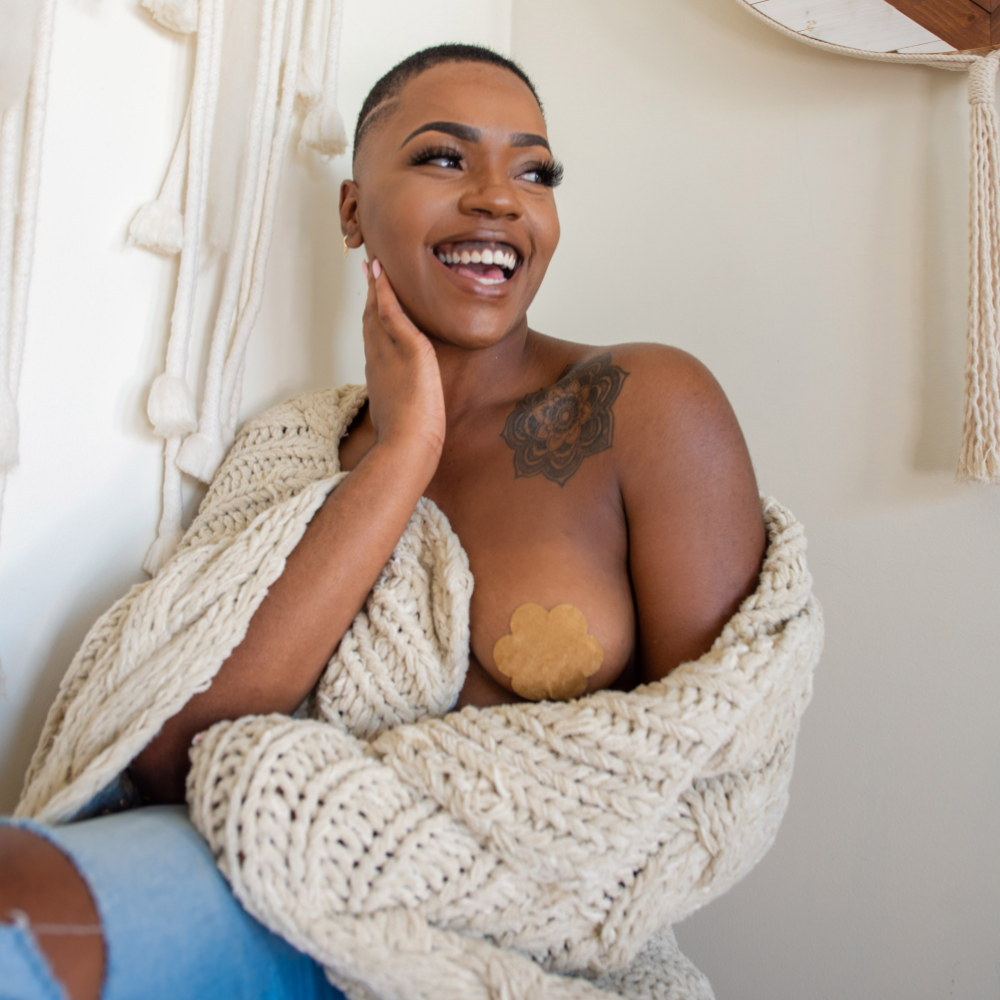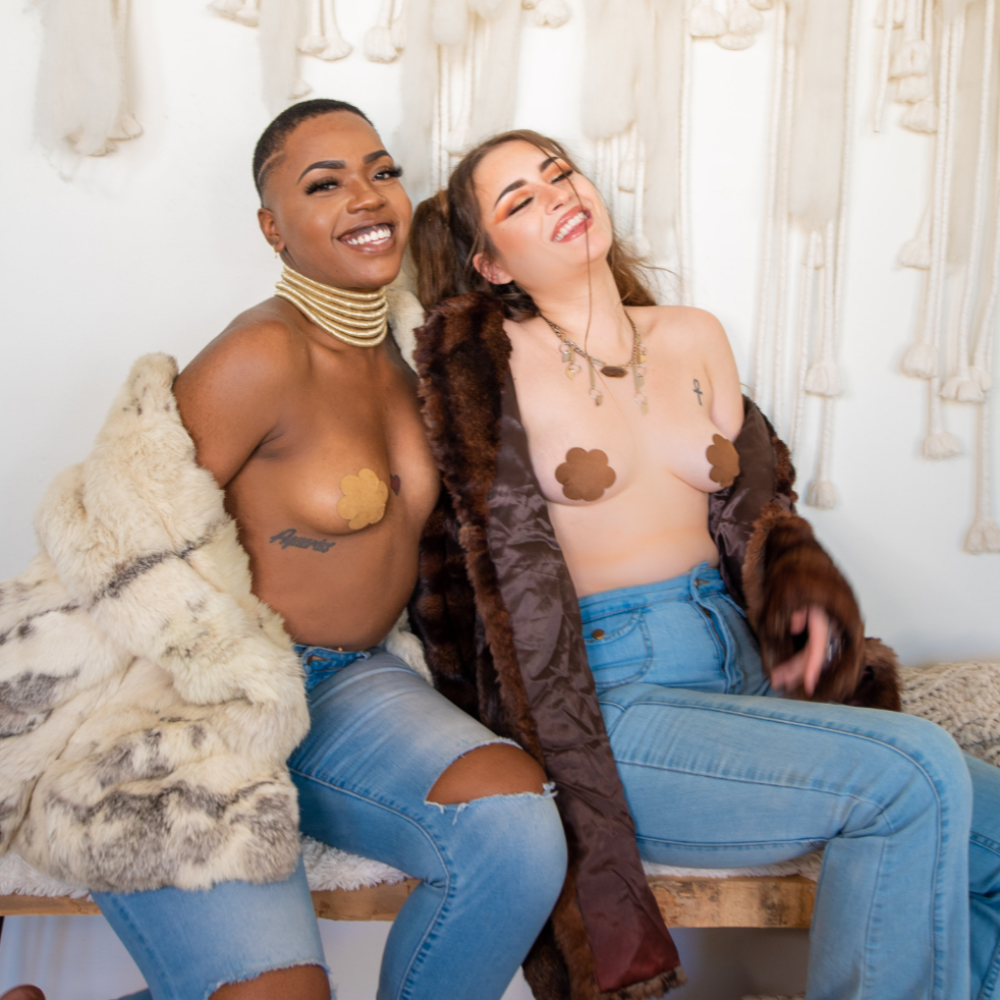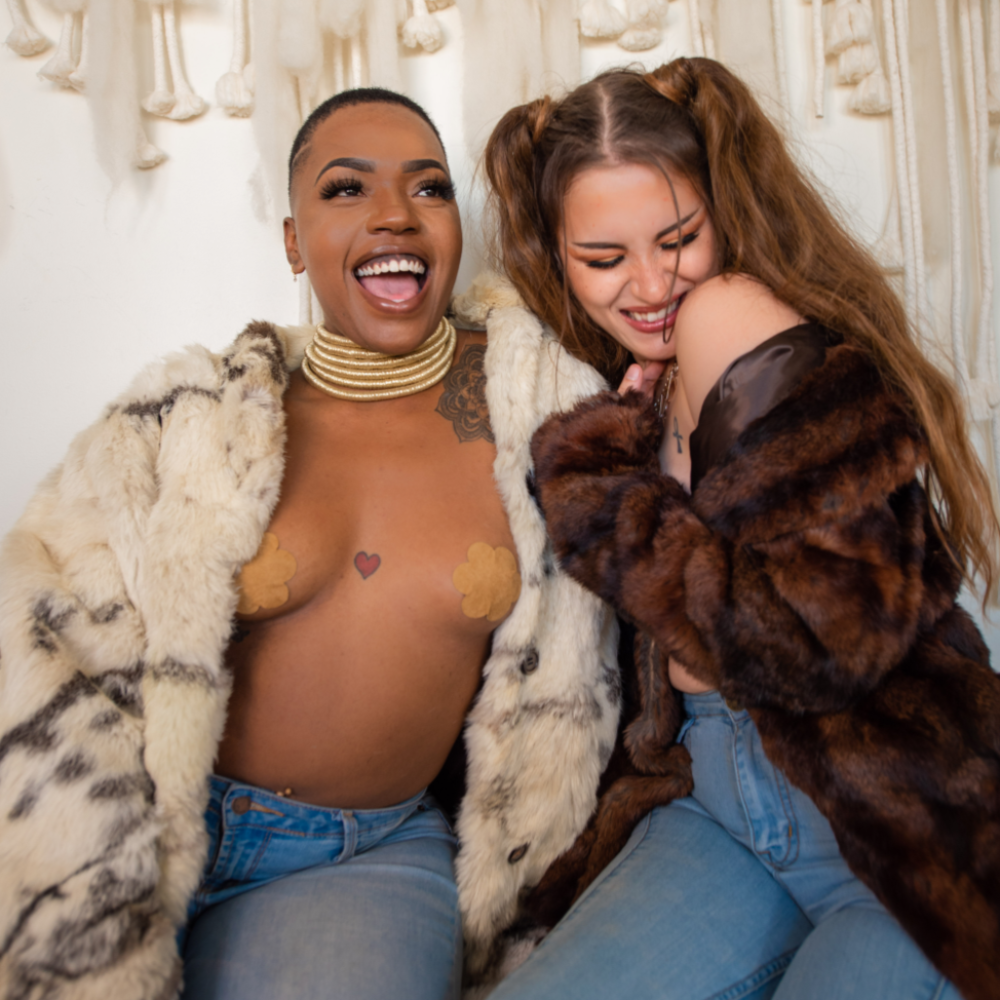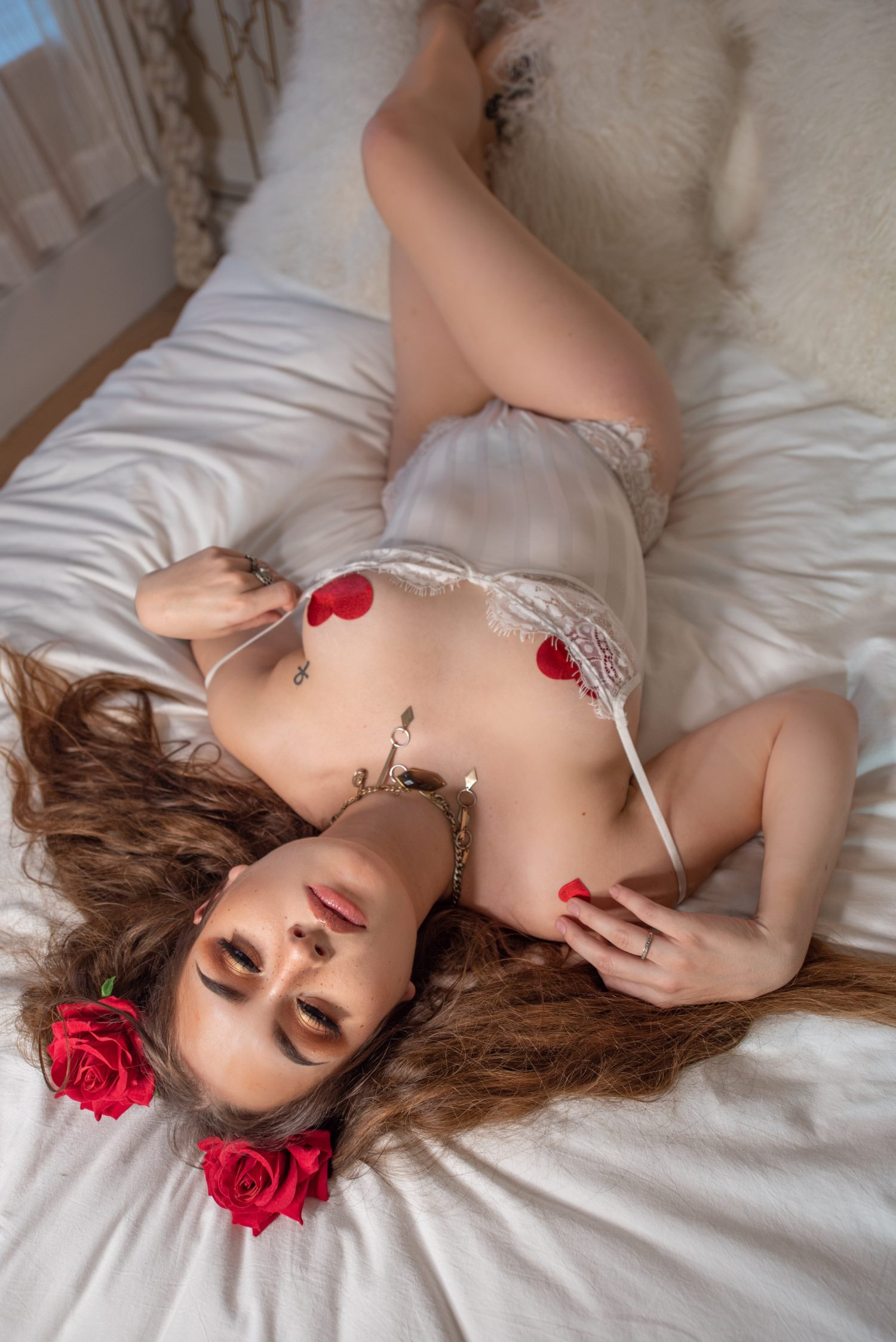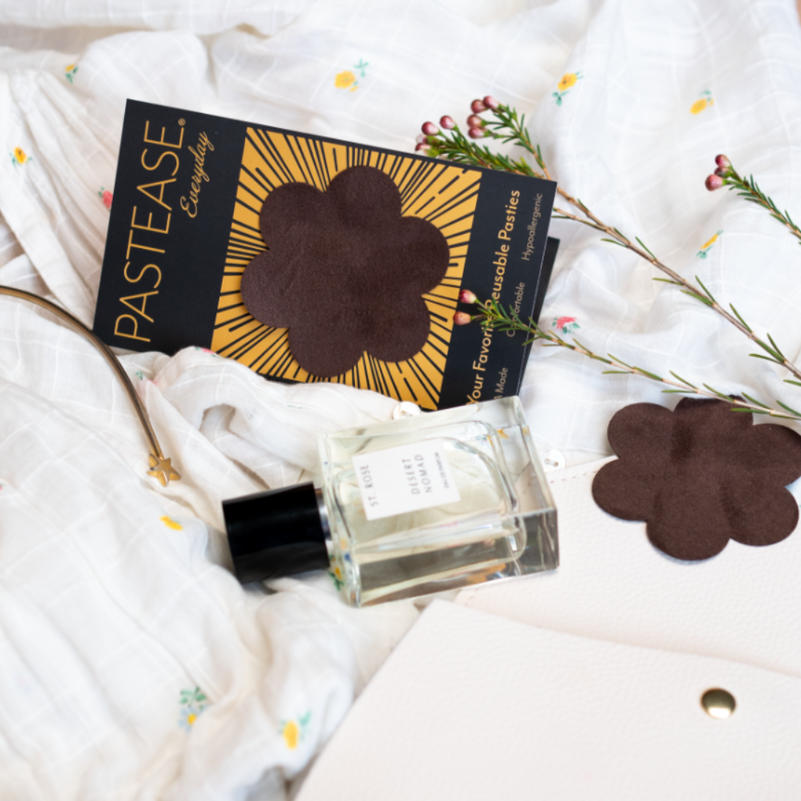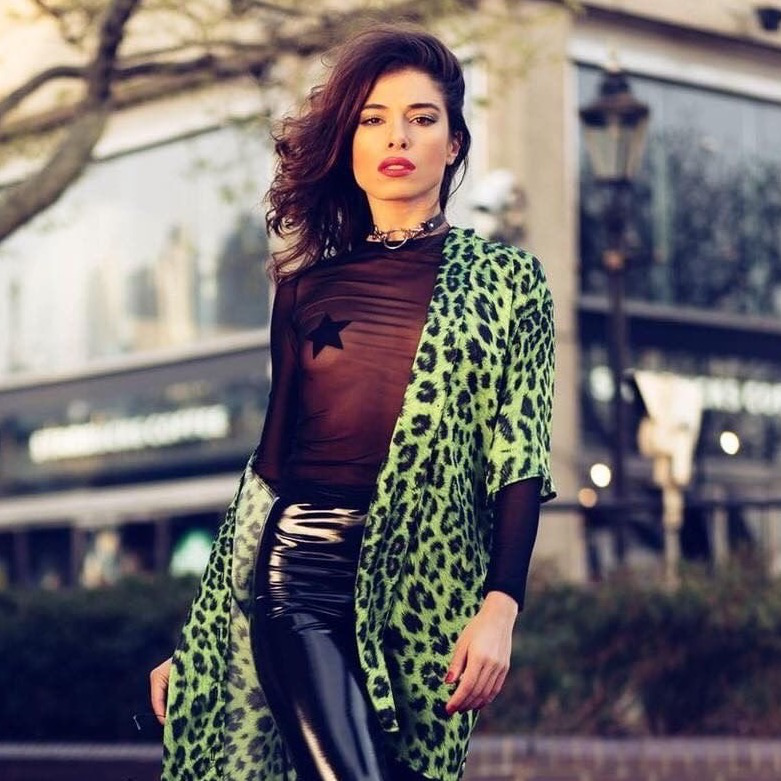 Reusable Pasties: Nipple Covers by Pastease Everyday
The Most Comfortable Reusable Everyday Nipple Pasties in the World! Hand-made in the USA with material that forms seamlessly to curves and resists wrinkling over hardening nipples.
Directions: 
1) Apply to clean dry skin, free of lotions and oils.
2) Position, press down firmly and smooth into place.
3) Gently remove for cleaning and storage to reuse over and over! 
Cleaning and Storage: Pastease® Everyday must be cleaned and carefully stored between uses, as directed, to maintain their sticky.
1) Use only mild soap and hand wash to gently and thoroughly clean the silicone surface.
2) Set out to air dry with sticky side up.
3) Once they are totally dry, place Pastease Everyday on either side of the Storage Mount provided and slide inside the envelope for safe keeping.
4) Keep nearby and reuse Everyday! 
No more boring vanilla solutions for nip slips and wardrobe malfunctions. No bra, no problem!
Sexy reusable pasties ready-to-wear, for everyday use! 
These mini hearts are awesome for covering small surgery scars from the sun. I wore them all day in the pool and they didn't budge! Thank you so much!!!
Stayed on through a whole 2 hour sweaty Peaches concert. Perfect outfit for the occasion.
These have you ready to party!!! I love you can stick them anywhere not just on your nipps.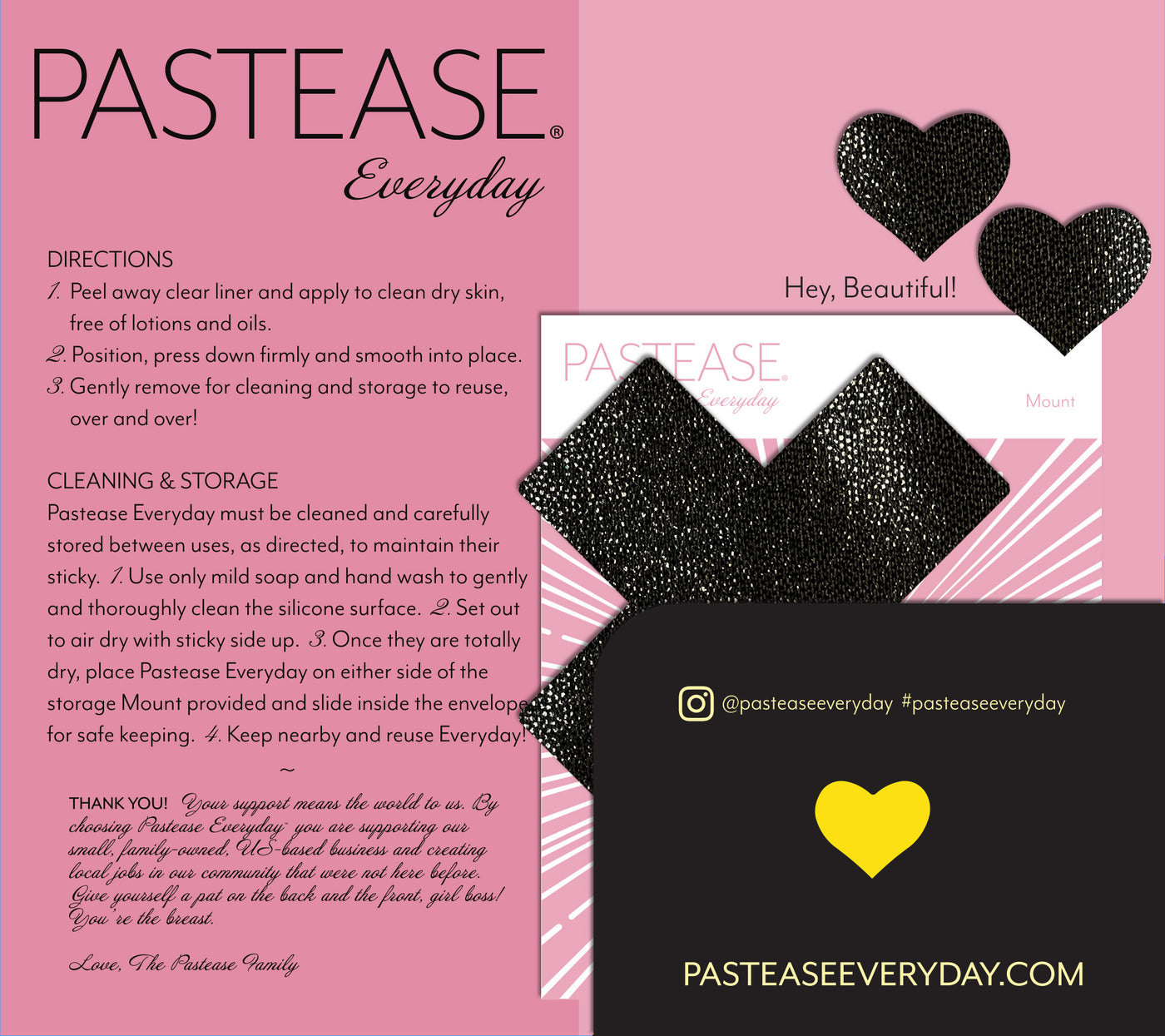 rejuvenates
Reusable silicone surface sooths and rejuvenates skin.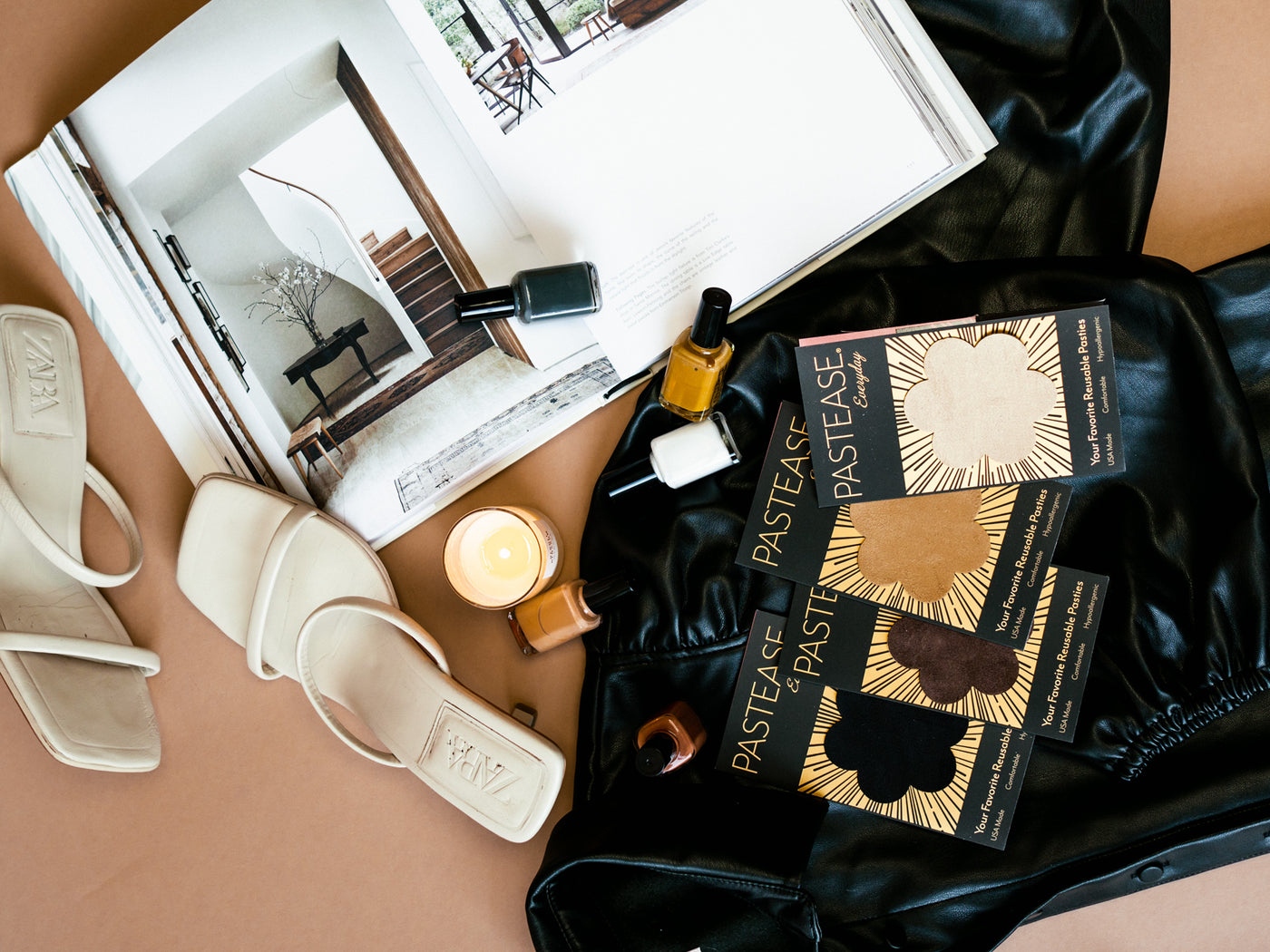 the most comfortable pasties in the world
Everydays are made of ultra-silky vegan suede for a buttery smooth feel.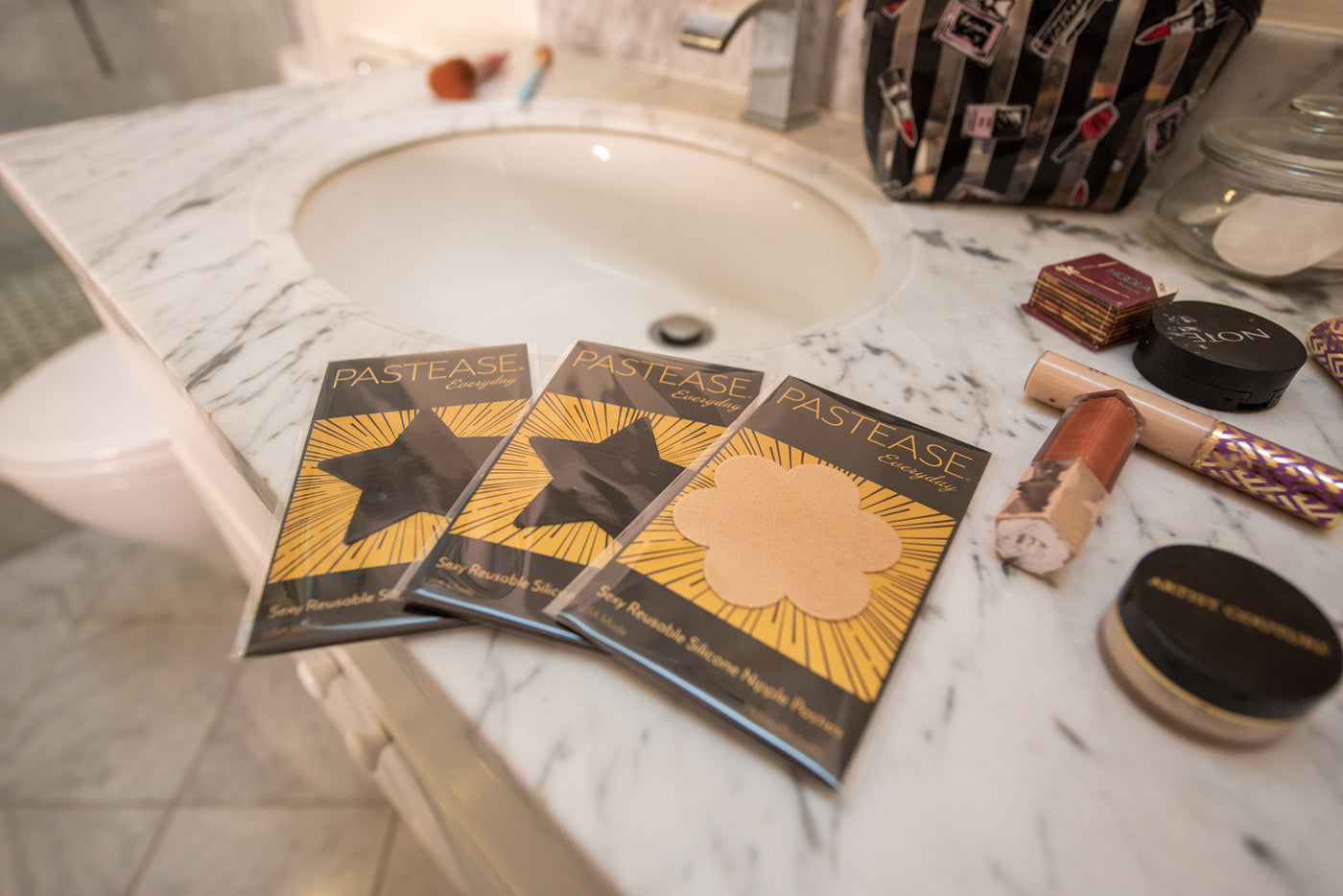 reusable
Enjoy the freedom and comfort of wearing pasties every day.
Yes! But they will start to peel away if your skin has any kind of lotion, oil or sunscreen around your nipples. Apply the sunscreen after the Pastease.
The majority of Pastease® wearers showed no signs of skin irritation when removed gently at the end of use. All Pastease adhesive products are latex-free.