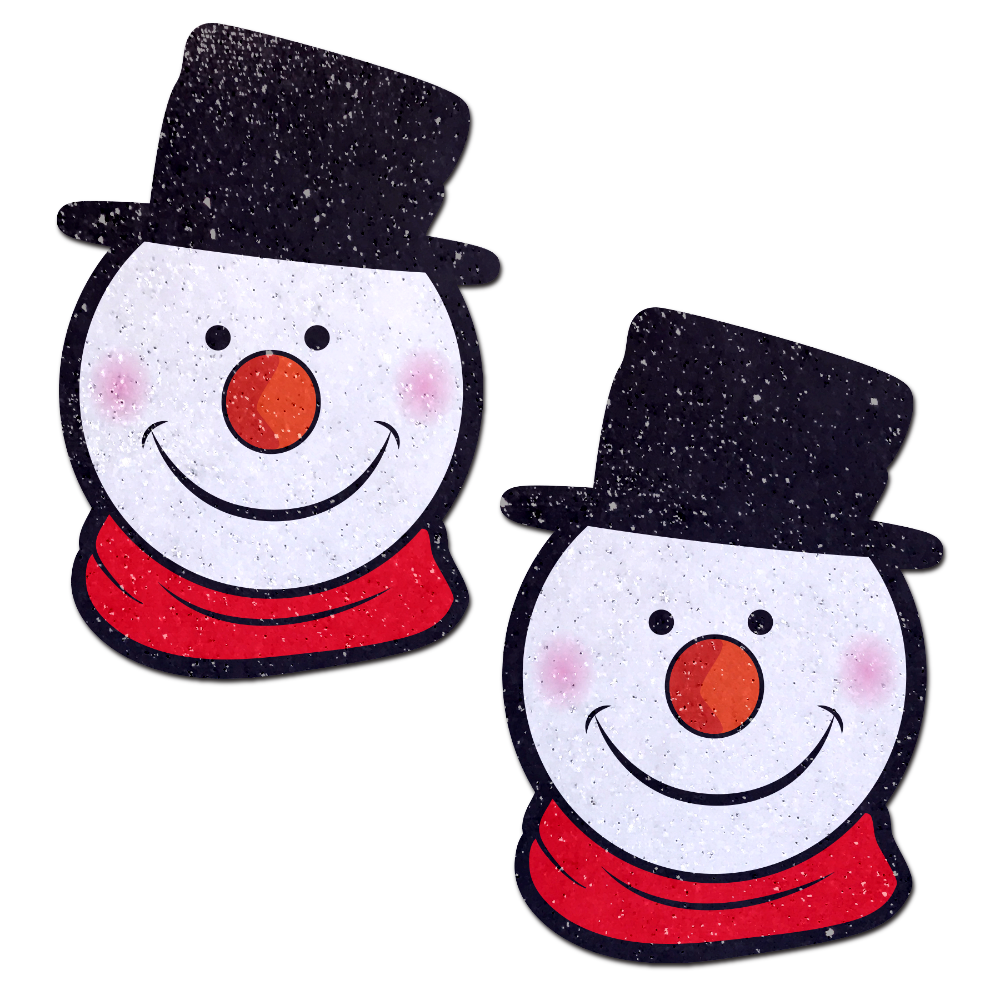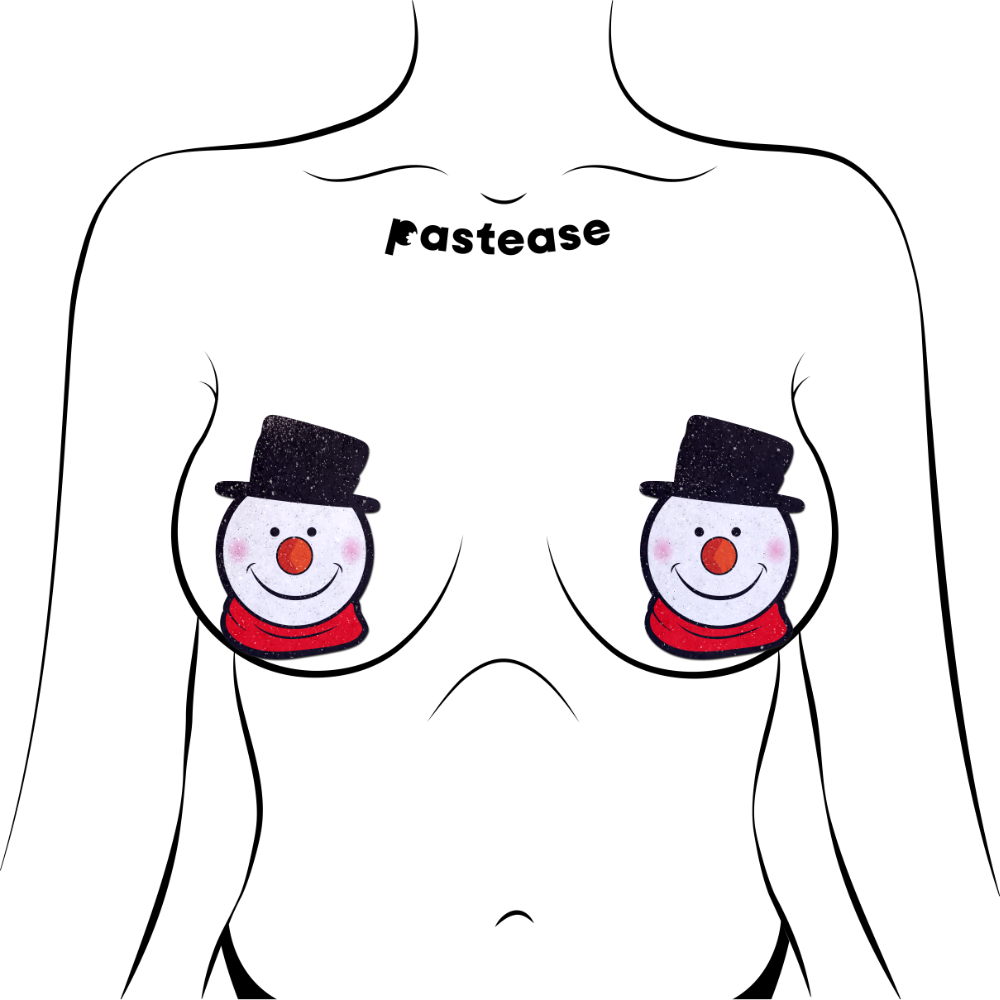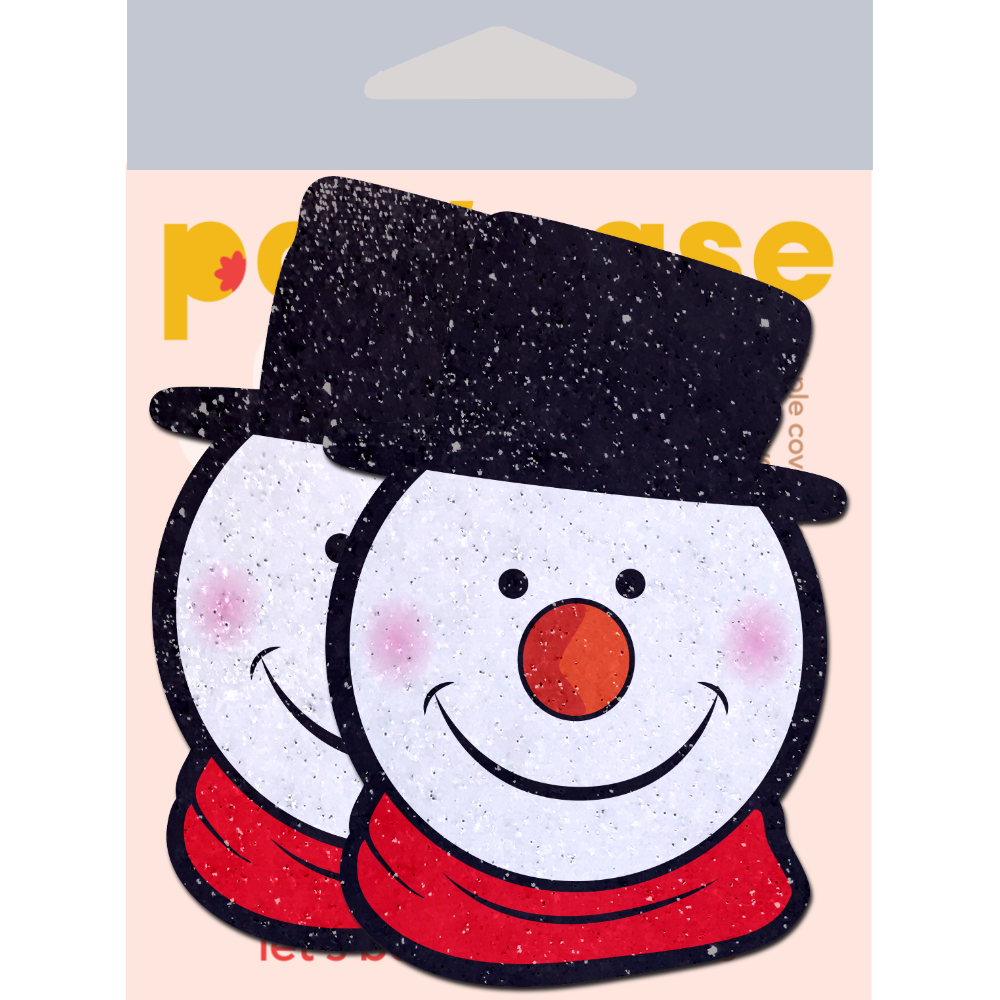 Snowman Nipple Pasties by Pastease®
Frosty is making an appearance, but the night is sure to include some fire with these sparkly snowman nipple pasties! These serve as gleeful gifts for stocking stuffers or Secret Santa and white elephant gift exchanges. Like all of our nipple pasty collections, our holiday pasties are wrinkle-resistant, waterproof, and hypoallergenic. Intimacy Matters with Pastease®, so snuggle close and enjoy some steamy season's greetings while you watch the snowfall.
Features:
- Dimensions: 2.7 inches x 3.9 inches; coverage diameter: 2.5 inches
- Waterproof and wrinkle-resistant
- Composed of medical-grade, latex-free, hypoallergenic materials
- Made with love in the USA
- Easy application and removal
Celebrate freedom worry free! SAFE FOR SKIN
All PASTEASE™ adhesive products are latex-free and leave the skin with no signs of irritation upon removal. MEDICAL-GRADE
At PASTEASE™, our products are hand-made, in house, with LOVE while using the highest-grade materials. WATERPROOF
Our PASTEASE™ brand pasties are waterproof and sweat resistant, keeping you worry free for any occassion.