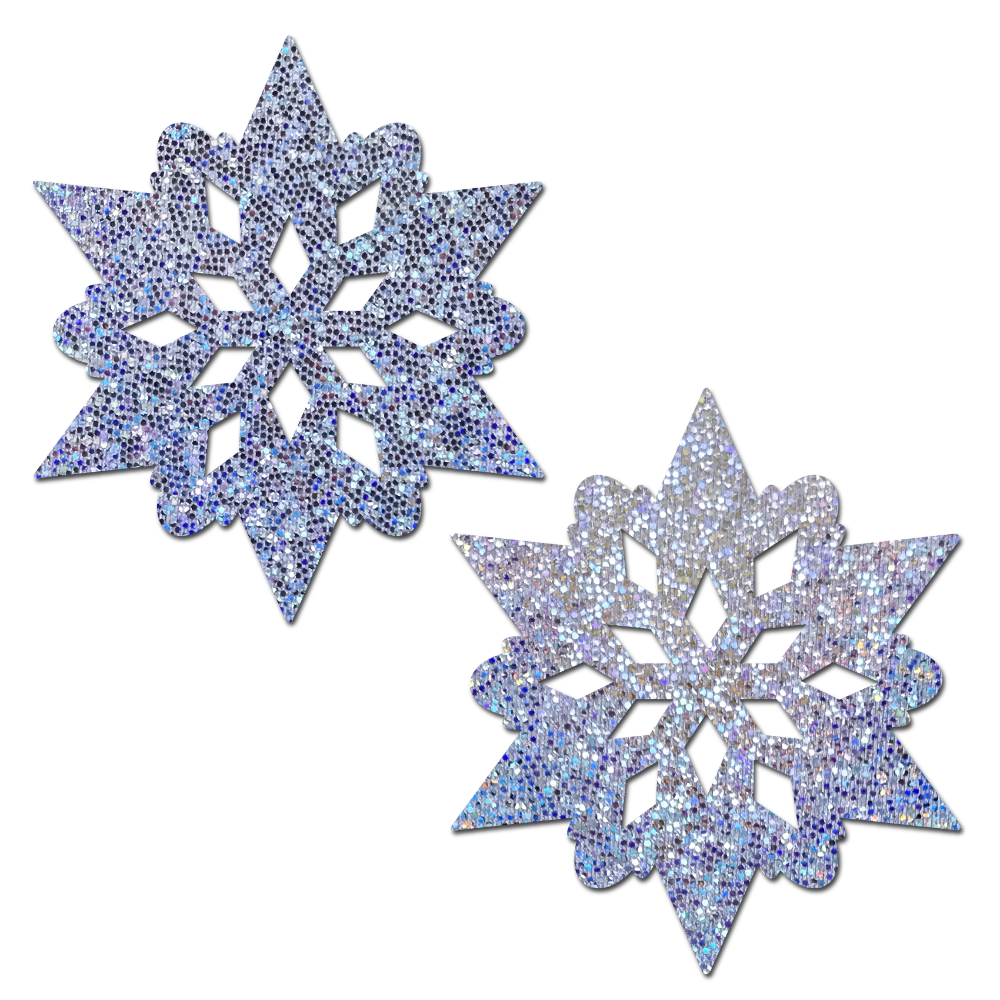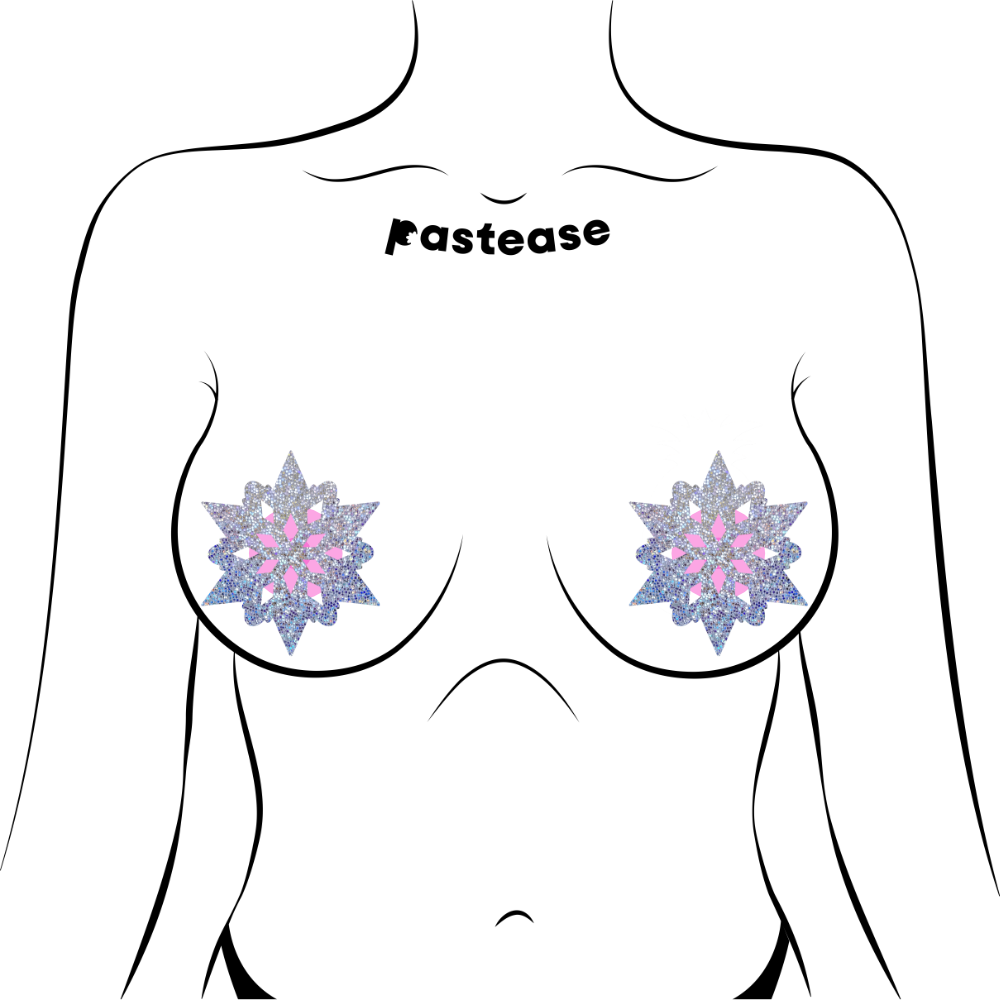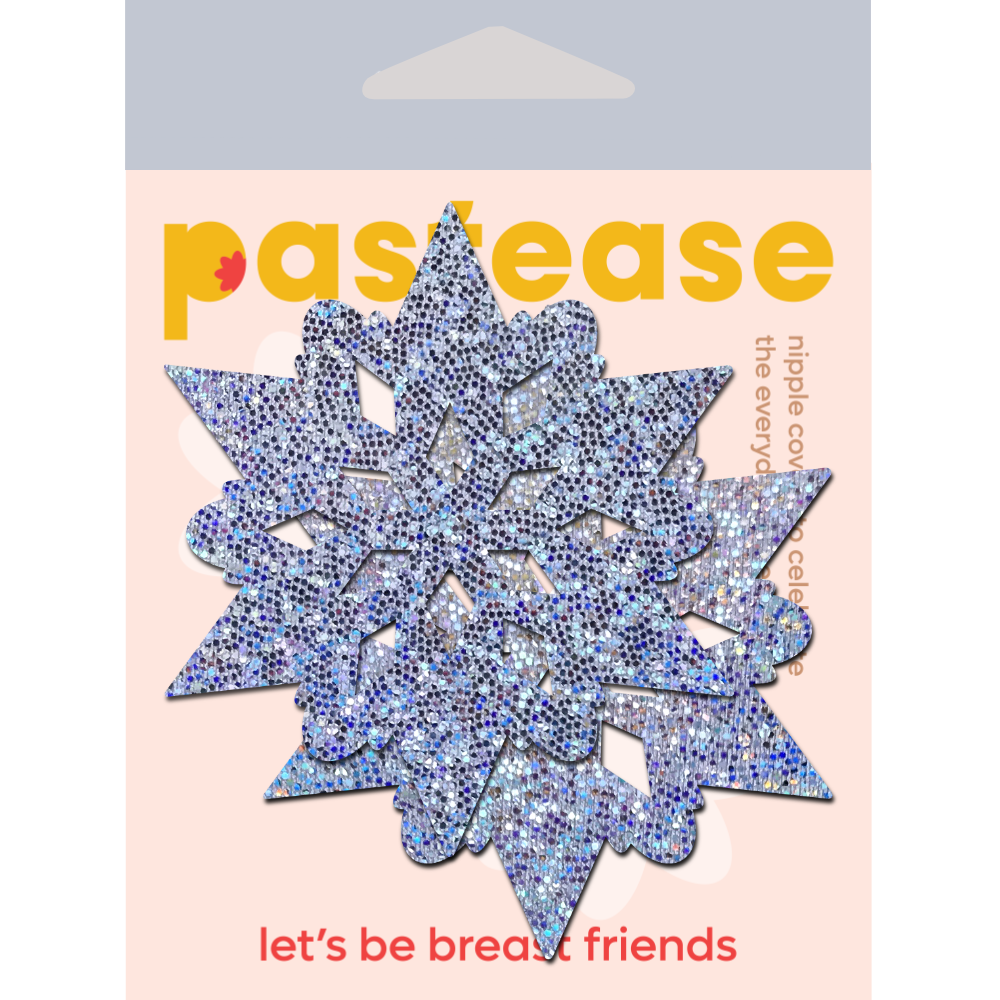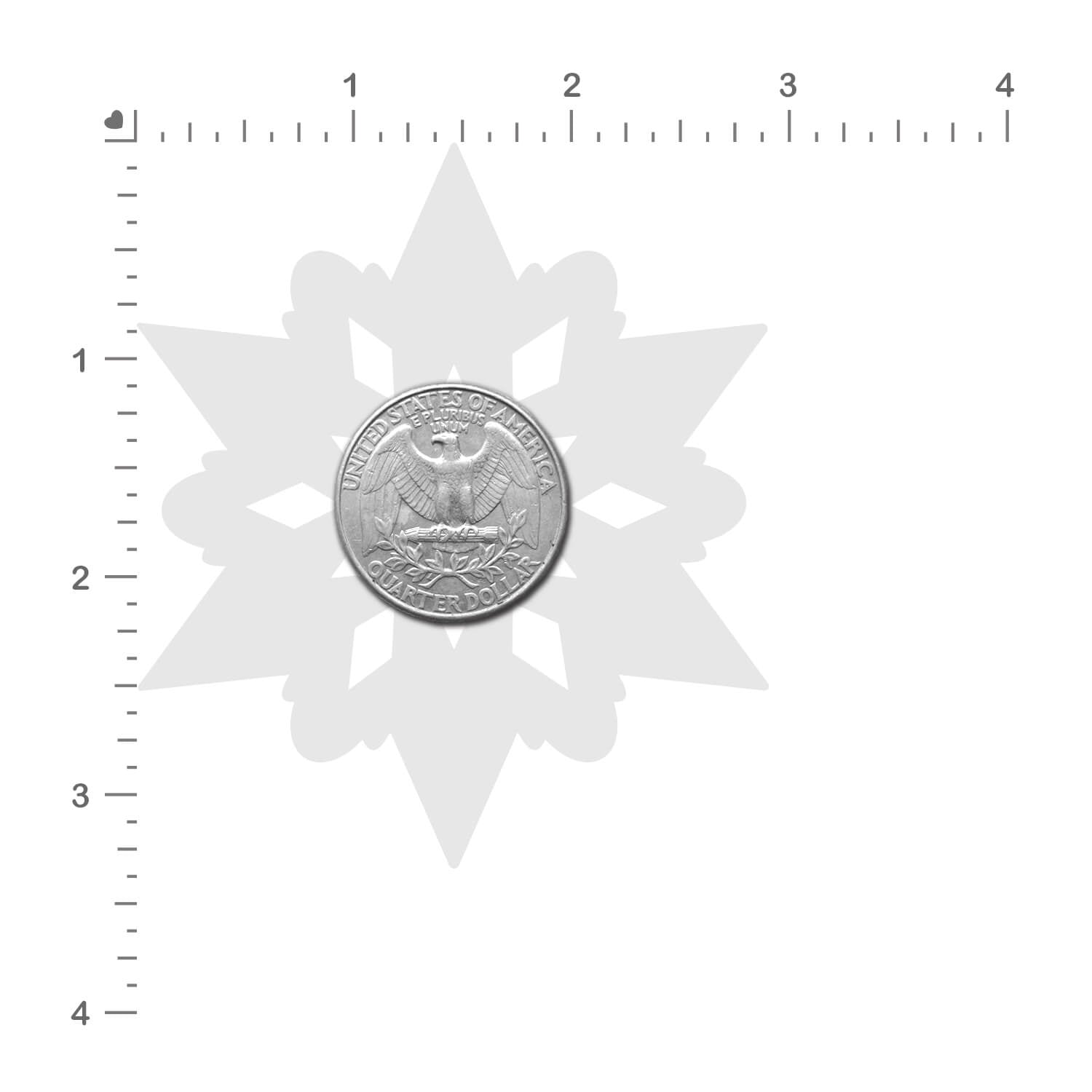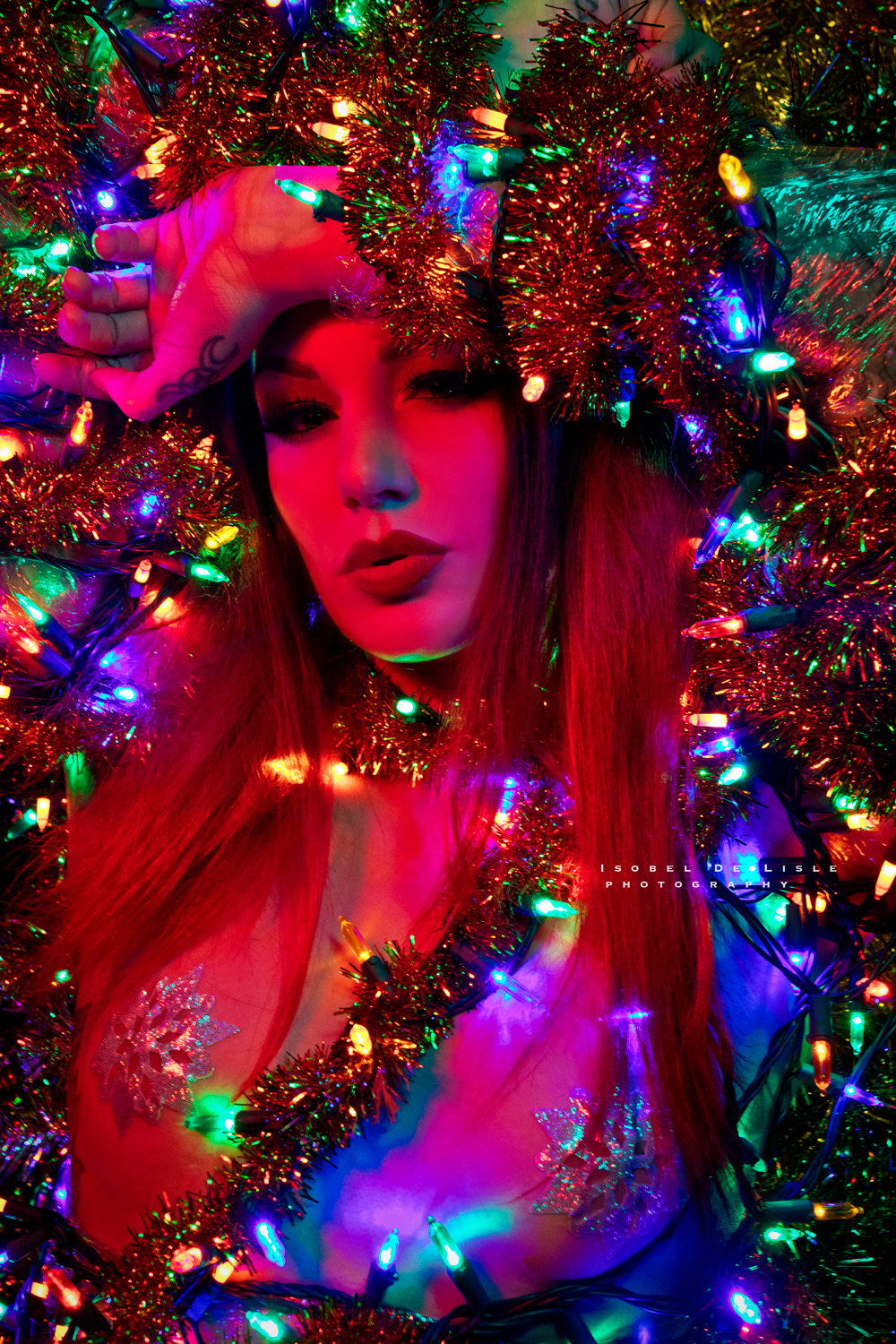 Silver Glitter Snowflakes Nipple Pasties by Pastease®
There's sparkle and magic present in this winter wonderland with these enchanting silver snowflake pasties. With tiny cut-outs, our glittery snowflake nipple pasties bring awe when paired with a revealing, low corset top or a lacey, see-through dress. Wrinkle-resistant and hypoallergenic, our Pastease® nipple pasties add intrigue as you surround yourself with the lights of the season and snuggle close with your partner on frigid nights.
These Snowflake Pasties Feature:
- Dimensions: 3.2 inches x 3.2 inches; coverage diameter: 3 inches
- Waterproof and wrinkle-resistant
- Composed of medical-grade, latex-free, hypoallergenic materials
- Made with love in the USA
- Easy application and removal
Celebrate freedom worry free! SAFE FOR SKIN
All PASTEASE™ adhesive products are latex-free and leave the skin with no signs of irritation upon removal. MEDICAL-GRADE
At PASTEASE™, our products are hand-made, in house, with LOVE while using the highest-grade materials. WATERPROOF
Our PASTEASE™ brand pasties are waterproof and sweat resistant, keeping you worry free for any occassion.