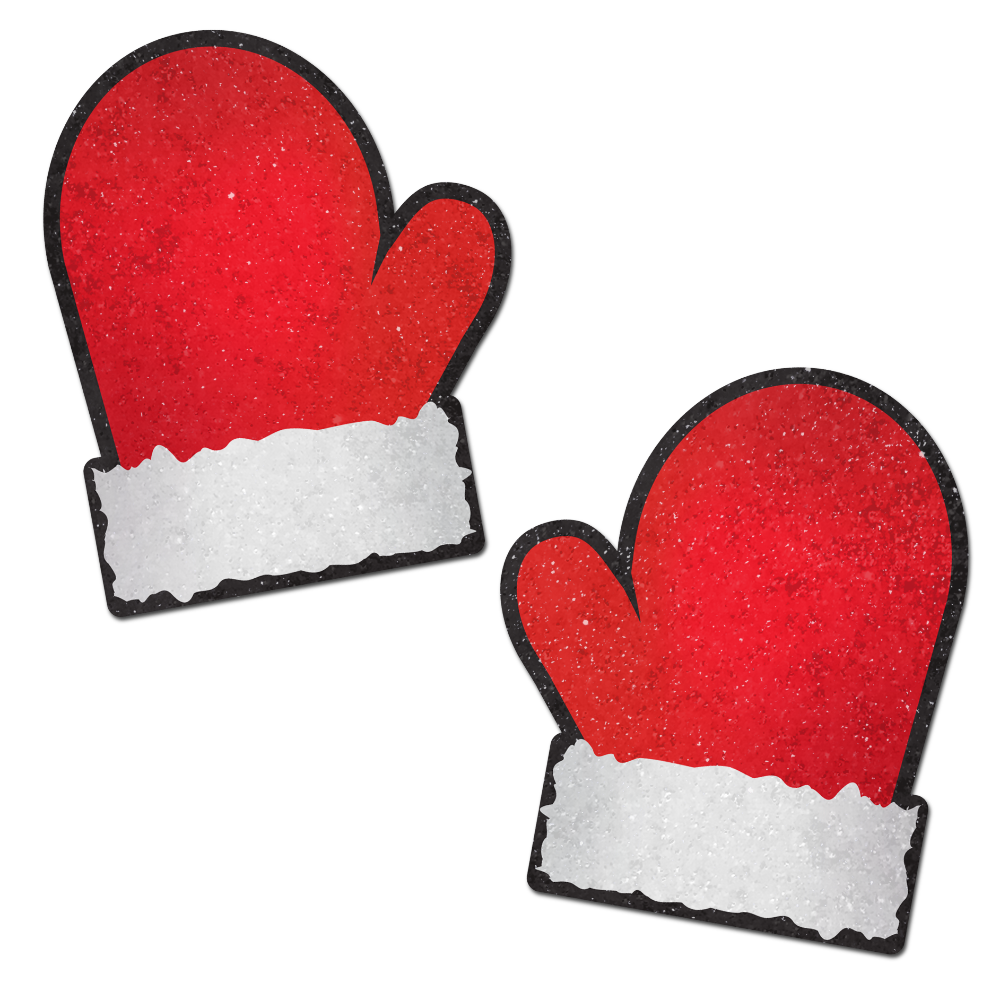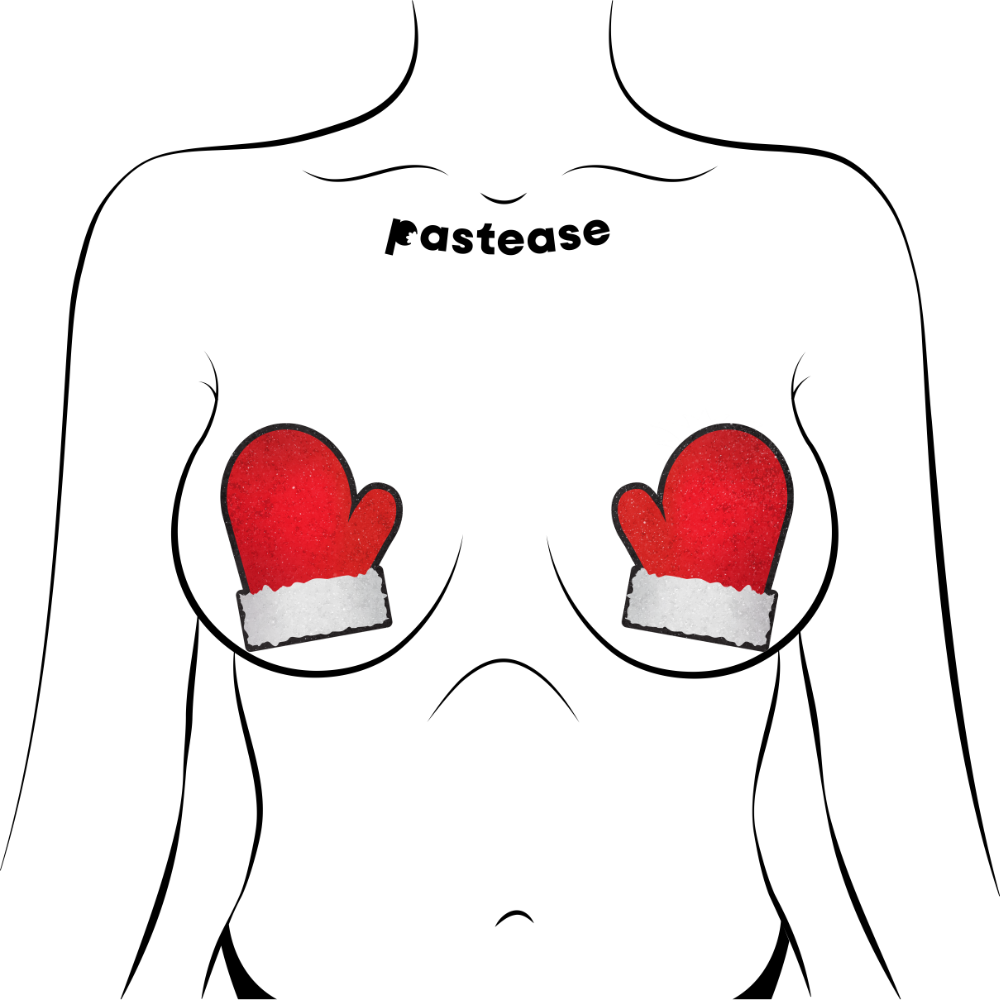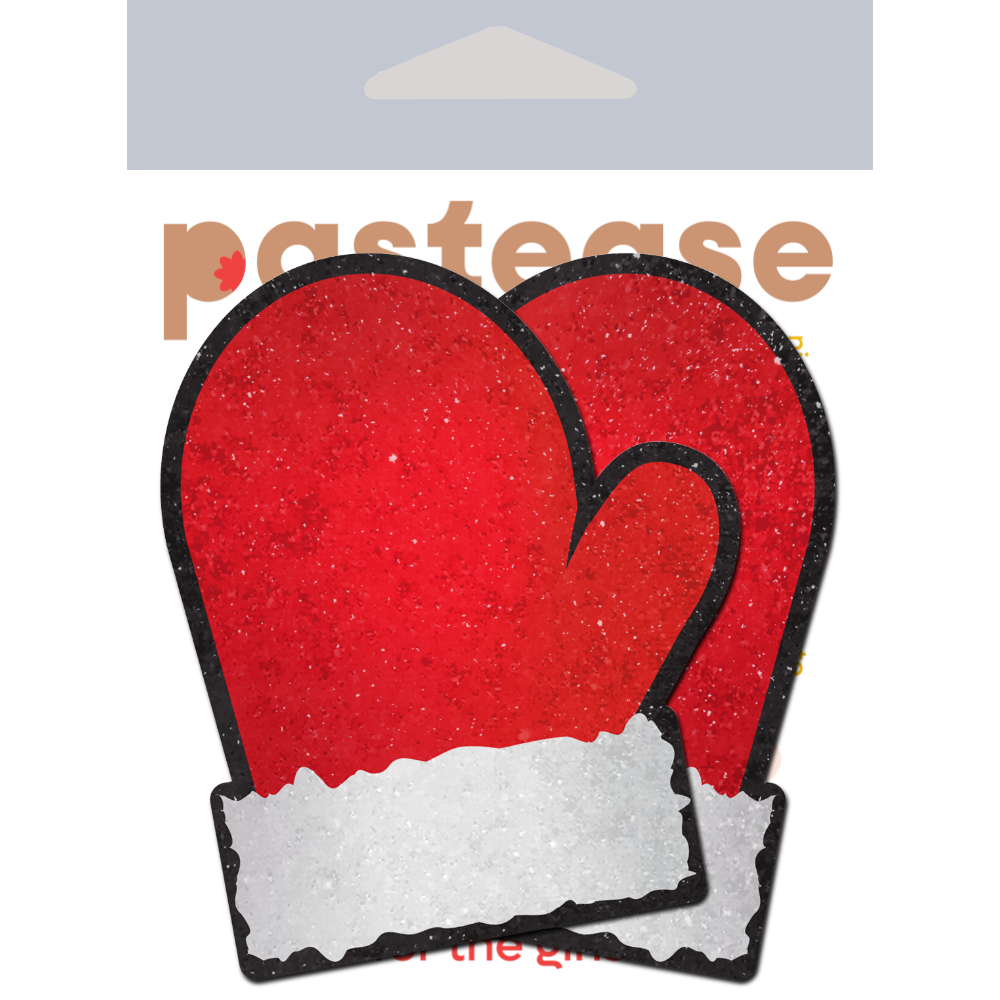 Santa: Red and White Santa Mitten Nipple Pasties by Pastease®
Baby, it's cold outside – get those Santa mitten pasties over here! With resistance to wrinkling over hardening nipples and ease in application/removal, these Pastease® nipple coverings are composed of latex-free material and will bring you some glitter and velvet embellishment to your Christmas swag. Wear these Santa mitten pasties as a titillating tease over a tacky Christmas sweater or under a sexy mesh lace turtleneck at a festive party. These X-mas nipple covers are sure to give you the warm and fuzzies!
Features:
- Dimensions: 2.7 inches x 3.2 inches; coverage diameter: 2 inches
- Waterproof and wrinkle-resistant
- Composed of medical-grade, latex-free, hypoallergenic materials
- Made with love in the USA
- Easy application and removal
Celebrate freedom worry free! SAFE FOR SKIN
All PASTEASE™ adhesive products are latex-free and leave the skin with no signs of irritation upon removal. MEDICAL-GRADE
At PASTEASE™, our products are hand-made, in house, with LOVE while using the highest-grade materials. WATERPROOF
Our PASTEASE™ brand pasties are waterproof and sweat resistant, keeping you worry free for any occassion.