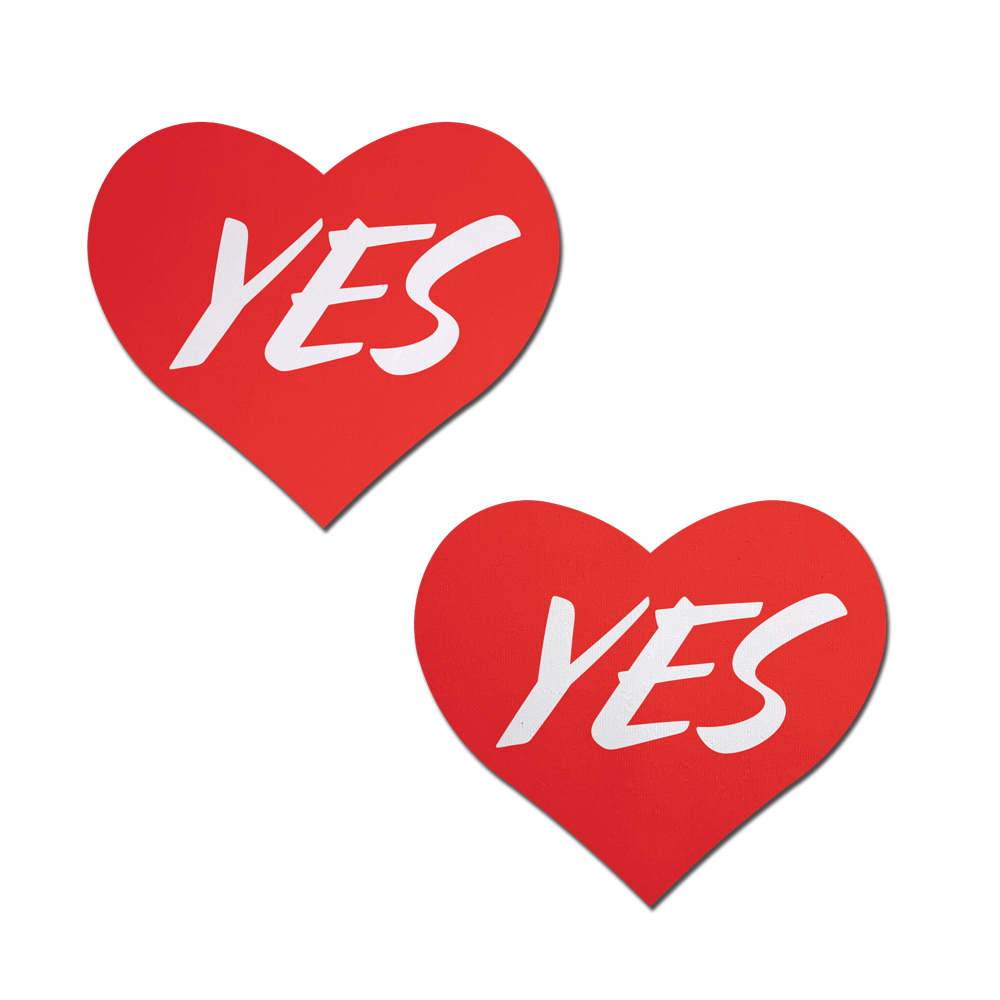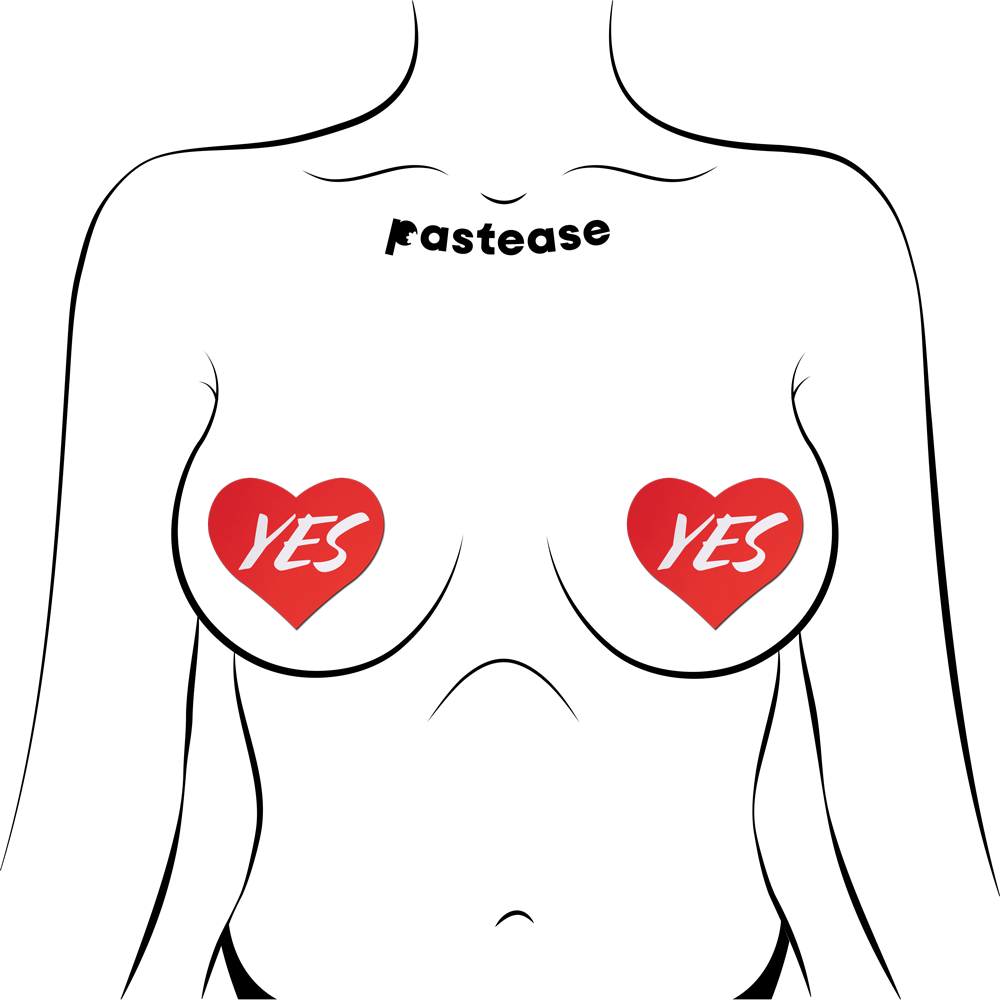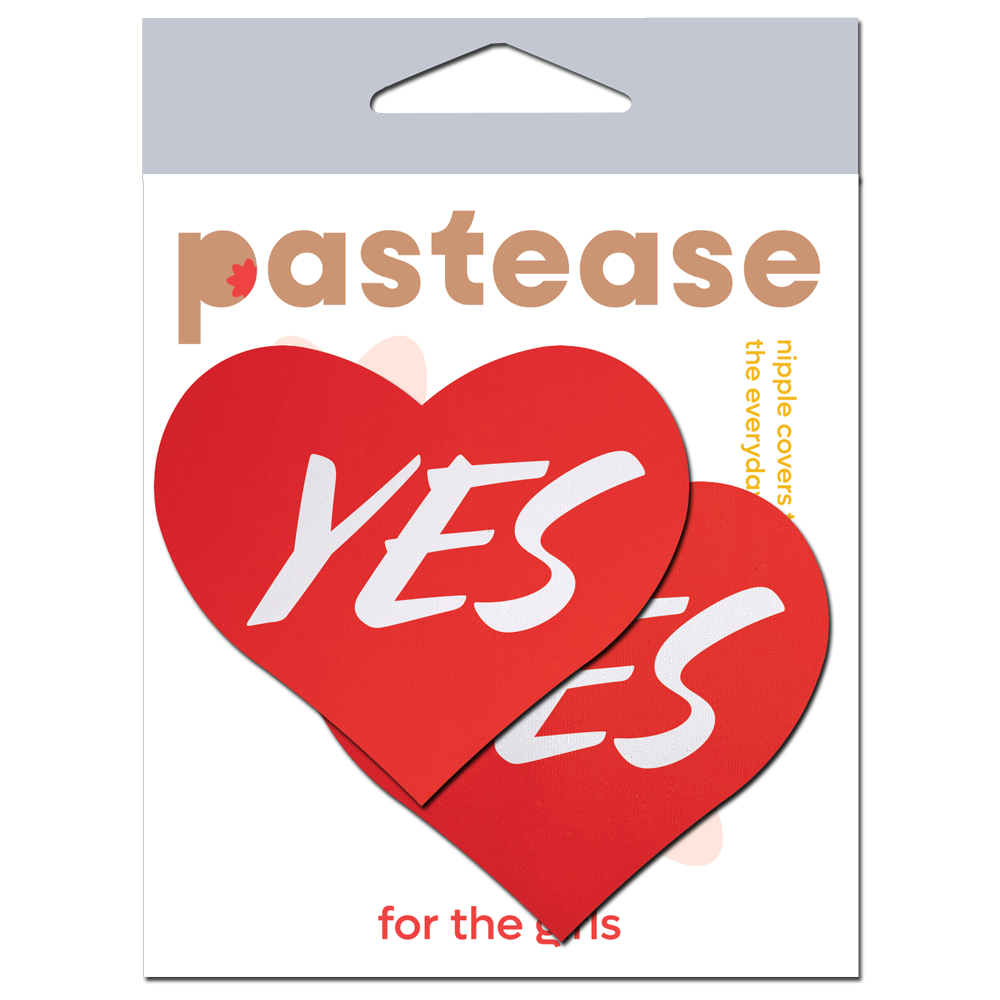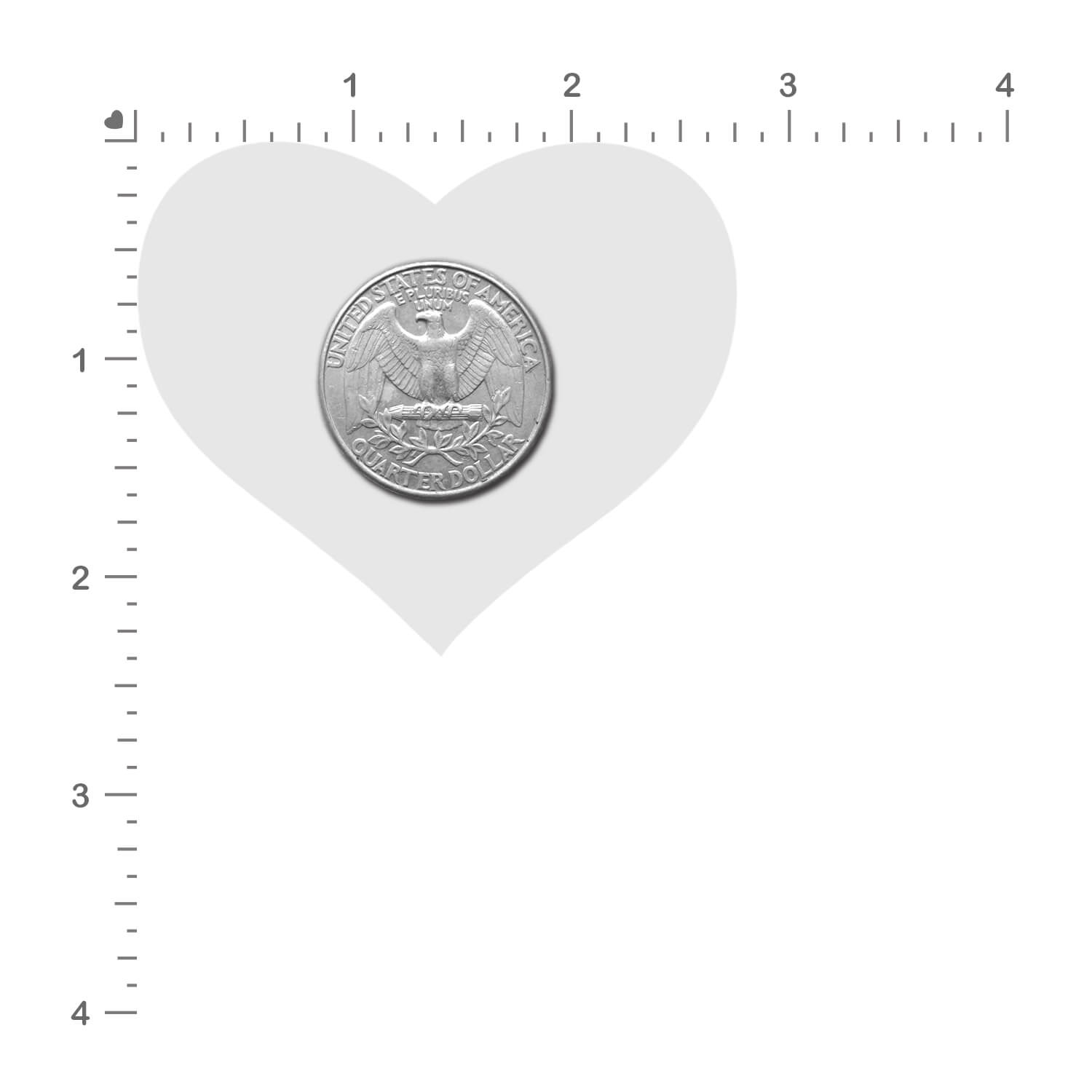 Love: 'YES' Red Heart Pasties Nipple Covers by Pastease
Introducing YES Heart Pastease by Pastease® – Wear Your Affirmation with Confidence!


Say YES to self-expression and positivity with our YES Heart Pastease – a subtle yet powerful way to make an affirmative statement without uttering a word. These heart-shaped nipple covers, adorned with the simple yet impactful word "Yes" in crisp white, let you radiate positivity, confidence, and self-love. Transform any moment into a celebration of affirmation with this stylish and empowering accessory.


Dimensions: 3" x 2.5"
Coverage Diameter: 1.8"

Empowering Affirmation: The word "Yes" takes center stage, conveying a powerful message of positivity, acceptance, and confidence.


Heartfelt Design: Shaped like hearts, these Pastease symbolize self-love and a celebration of the affirmative spirit, allowing you to embrace your uniqueness.


Chic White on Red Contrast:The stark white lettering against a vibrant red background adds a touch of chic contrast, making your statement both bold and stylish.


Silent Expression: Sometimes, a simple gesture speaks volumes. Let these Pastease do the talking for you, creating a silent yet impactful expression of affirmation.


Gentle Adhesive Comfort:Crafted with a gentle adhesive, these nipple covers ensure a secure yet comfortable fit, allowing you to wear them all day with confidence.


Versatile Elegance: Perfect for any occasion, these YES Heart Pastease add a touch of elegance and empowerment to your intimate moments, parties, or events.
Whatever you call them, Nipple pasties, heart-shaped nipple covers, affirmative statement accessories, empowering nipple stickers, self-love nipple covers, red and white Pastease, these are the style for your day of Yes!


Say YES to positivity, confidence, and self-love with YES Heart Nipple Covers by Pastease. Embrace the silent power of affirmation and make a stylish statement that radiates positivity wherever you go. Elevate your self-expression and confidence – get your YES Heart Pastease today and let your heart do the talking!
Celebrate freedom worry free! SAFE FOR SKIN
All PASTEASE™ adhesive products are latex-free and leave the skin with no signs of irritation upon removal. MEDICAL-GRADE
At PASTEASE™, our products are hand-made, in house, with LOVE while using the highest-grade materials. WATERPROOF
Our PASTEASE™ brand pasties are waterproof and sweat resistant, keeping you worry free for any occassion.
STYLES PERFECT FOR SAYING WHAT'S ON YOUR MIND
Get inspired