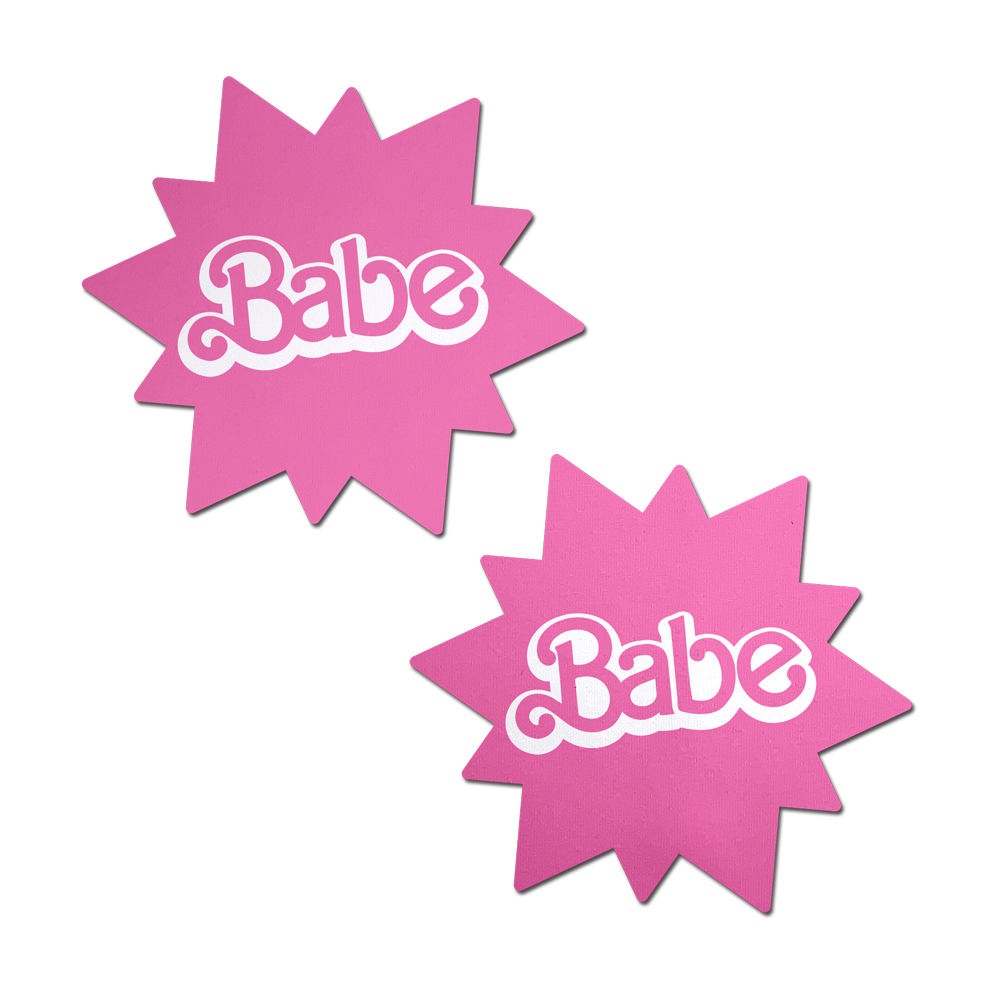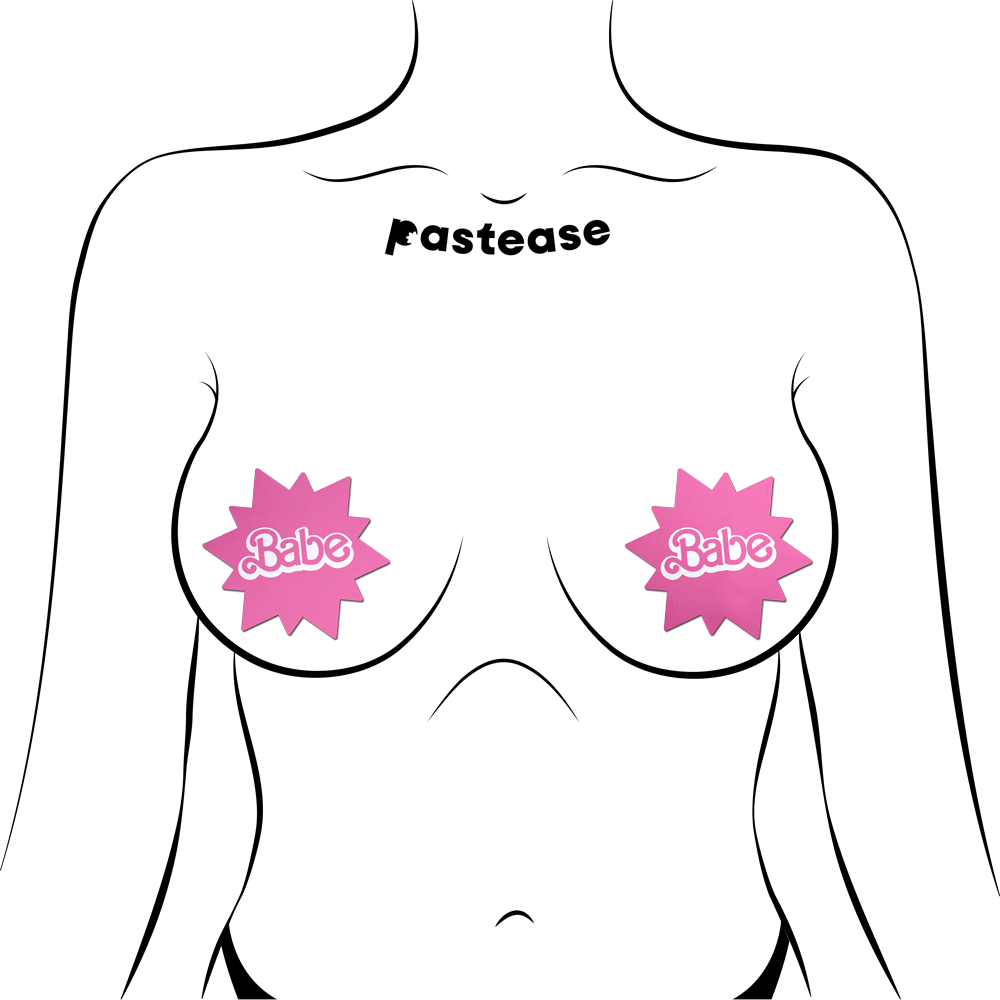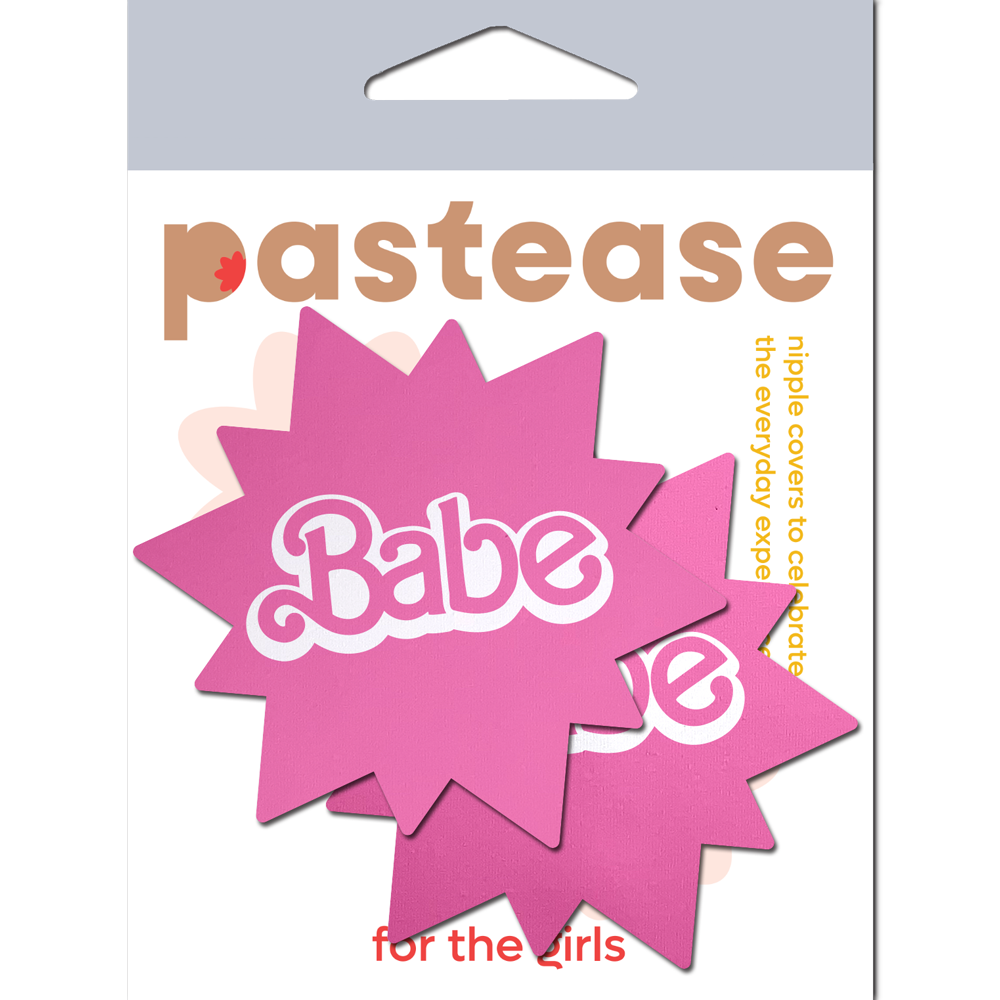 'Babe' Doll Pink Sunburst Pasties by Pastease
Introducing 'Babe' Doll Pink Sunburst nipple pasties! These fun and flirty pasties are designed in the style of everyone's favorite doll. With their bright pink color and sunburst shape, they're sure to make a statement and add pop to any outfit.
Made from soft and comfortable materials, Pastease pasties are gentle on your skin and can be worn for hours without discomfort. The medical-grade adhesive backing ensures that they stay securely in place, even during high-energy activities like dancing or jazzercising. Plus, they're waterproof and sweatproof, so you can wear them with confidence in any situation.
Perfect for festivals, parties, play or just to celebrate YOU, the 'Babe' Pink Sunburst nipple pasties are peel & stick fun that will help you express your unique style and Barbie-girl personality. So why wait, gurl? Add a touch of glamor doll to your wardrobe today with Pastease's 'Babe' Pink Sunburst nipple pasties!
Dimensions: 3 X 2.8"
Coverage: 2" SAFE FOR SKIN
All PASTEASE™ adhesive products are latex-free and leave the skin with no signs of irritation upon removal. MEDICAL-GRADE
At PASTEASE™, our products are hand-made, in house, with LOVE while using the highest-grade materials. WATERPROOF
Our PASTEASE™ brand pasties are waterproof and sweat resistant, keeping you worry free for any occassion.