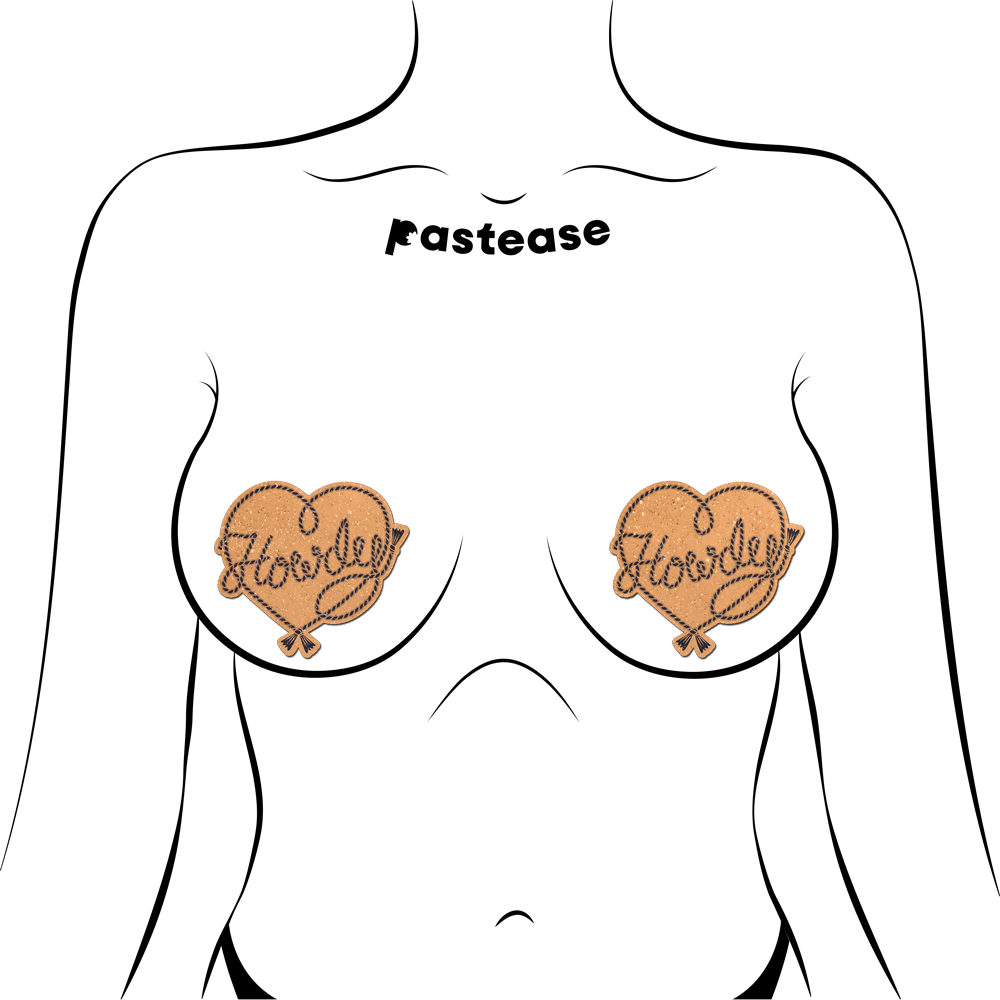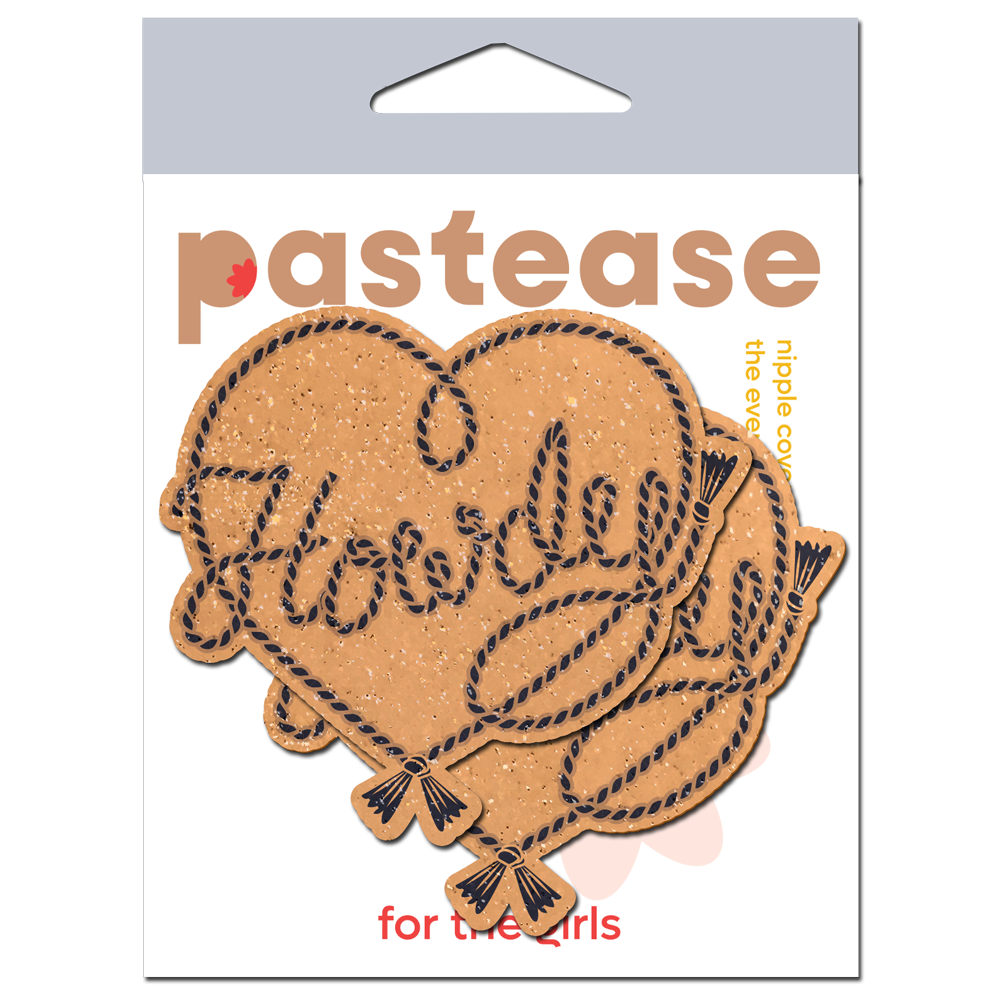 Howdy' Cowboy Rope Heart Lasso Pasties Nipple Covers by Pastease
Introducing Howdy Pastease: Embrace the Wild West with a Touch of Sparkle!


Yeehaw, cowgirls! Saddle up and get ready to show off your true rodeo spirit in Howdy Pastease. This isn't just any ordinary accessory; it's a bold statement that combines the rustic charm of the wild west with a touch of glitzy glamour.

Features the word "Howdy" handcrafted in bold black rope lettering, capturing the essence of genuine western hospitality. The heart is detailed in the same rugged rope design, giving it an authentic feel that you'll only find out on the range.

And what better way to set off this masterpiece than against the backdrop of our glittering velvet in a timeless camel color? The velvet brings an air of elegance, reminding us of those vintage saloons and ballrooms where cowboys and cowgirls twirled under the starry skies. The sparkling effect catches the light just right, ensuring you're the center of attention no matter where you go – from line dancing at your favorite honky-tonk to making a bold statement at any event or riding your favorite cowboy.

Whether you're two-stepping on the dance floor or riding the open trails, the New Howdy Pastease is the ultimate fusion of country heritage and contemporary style. So, giddy up and grab yours today to let your western spirit shine as bright as the Texas sun. It's time to say "Howdy" to a new era of country chic!
Dimensions: 3" x 2.7"

Coverage: 2.1"

Authentic Western Charm: The word "Howdy" in black rope lettering brings an instant touch of genuine western hospitality, reflecting the warmth and friendliness of the wild west.
Glittering Velvet Elegance: The classic camel-colored velvet background adds an air of elegance, reminiscent of vintage saloons and grand ballrooms, bringing together the old and the new in one stunning accessory.
Sparkling Shine: The velvet's glittering effect catches the light in a mesmerizing way, making you the star of your own rodeo.
Handcrafted Artistry: Meticulously hand-crafted in the USA to capture the essence of the wild west.
Worry free for every occassion SAFE FOR SKIN
All PASTEASE™ adhesive products are latex-free and leave the skin with no signs of irritation upon removal. MEDICAL-GRADE
At PASTEASE™, our products are hand-made, in house, with LOVE while using the highest-grade materials. WATERPROOF
Our PASTEASE™ brand pasties are waterproof and sweat resistant, keeping you worry free for any occassion.