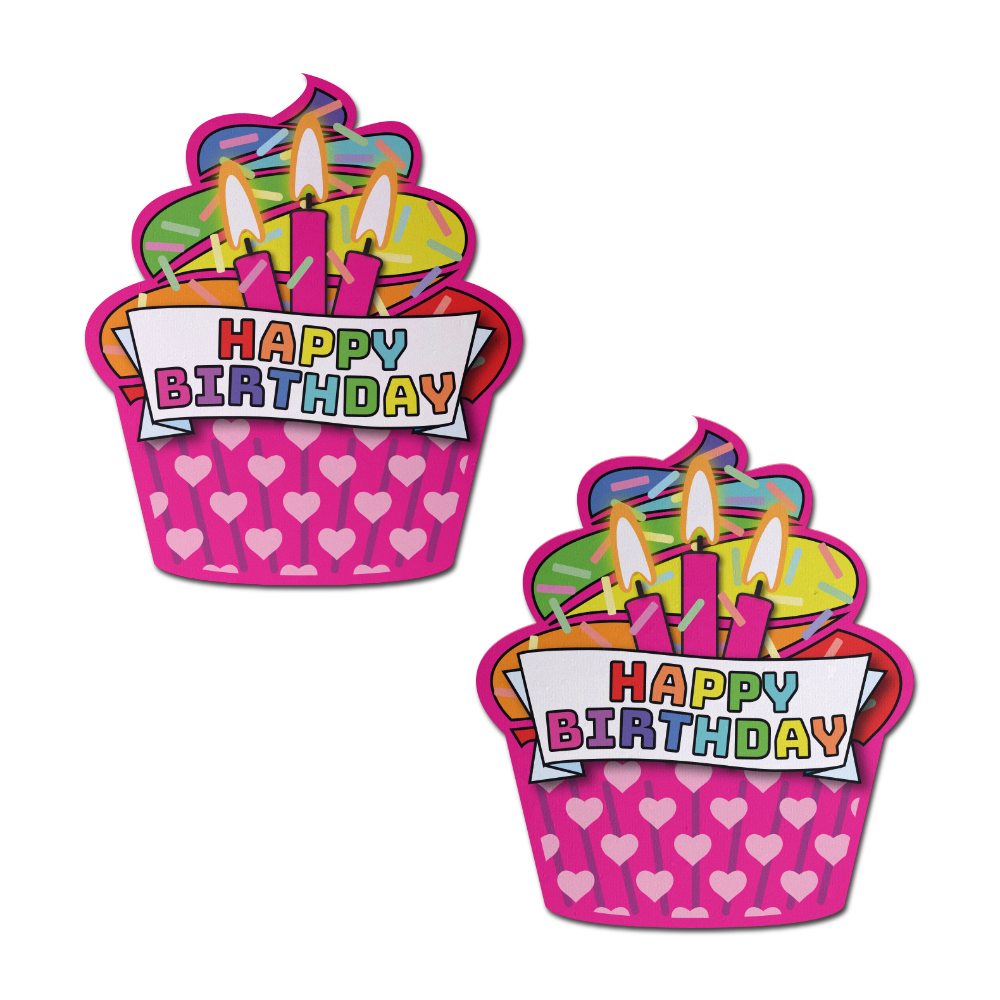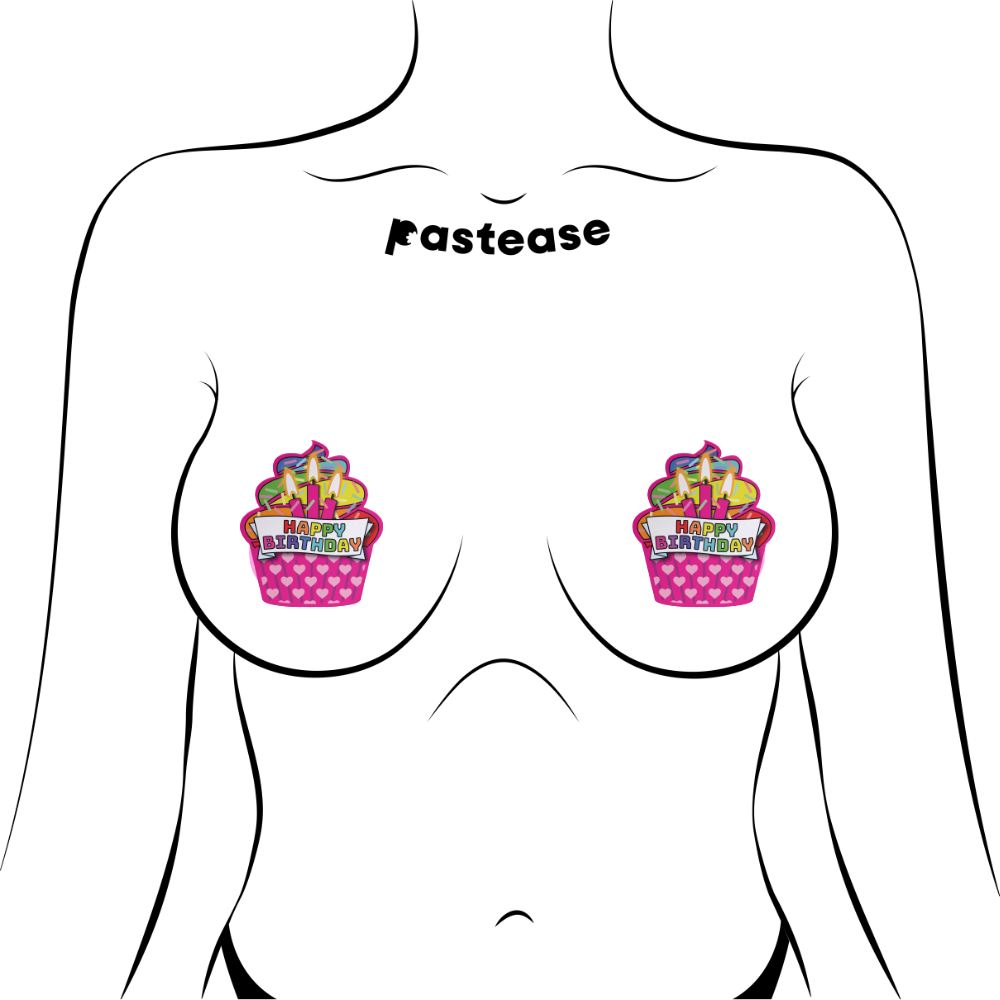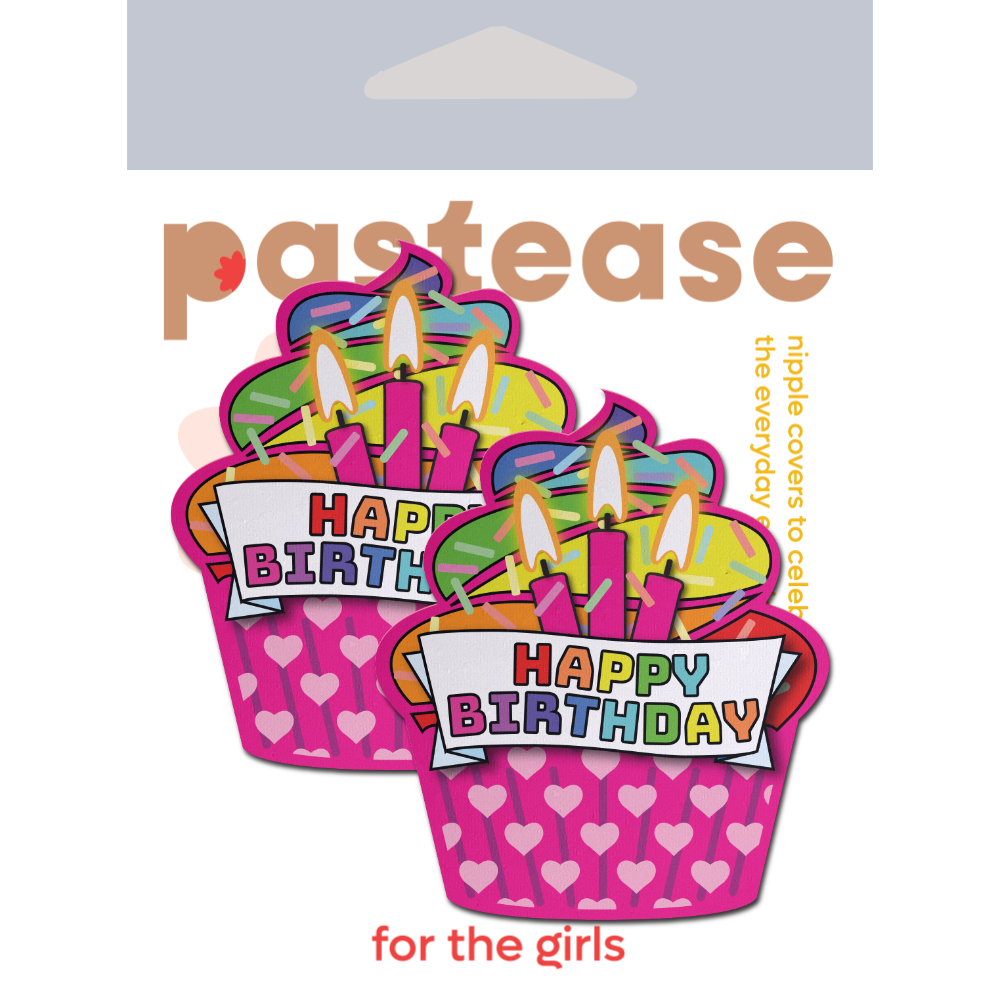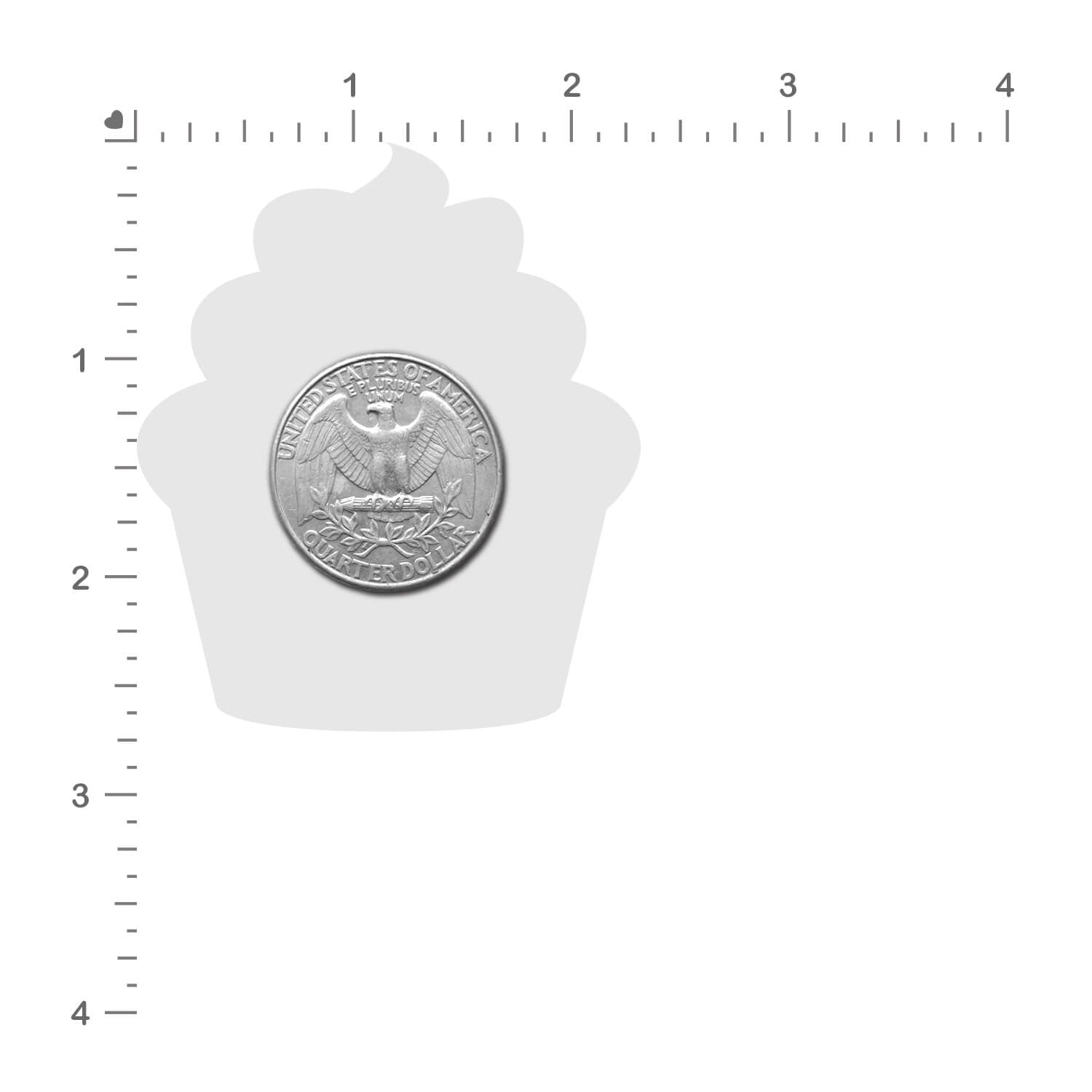 Cupcake: Pink & Multi-Color Happy Birthday Nipple Pasties by Pastease® o/s
Cupcake: Pink & Multi-Color Happy Birthday Nipple Pasties by Pastease®
Cupcake: Pink & Multi-Color Happy Birthday Nipple Pasties by Pastease® are hand-made in the USA of super soft fabric that conforms and fits to curves, made of 75% recycled polyester, 25% spandex.
Just peel-and-stick on clean, dry skin. These pink glitter cupcake "Happy Birthday" pasties feature a latex-free, medical-grade, waterproof adhesive that stays securely in place for as long as you like and until they are gently removed. 
Conceal or Reveal with Pastease® nipple pasties when worn with a sexy outfit, daring bikini, sheer top, revealing dress, Hefty bag, body lotion, crazy costume, party theme or nothing at all!
Sweet and Tasty!! 
Dimensions: 2.6 inches X 2.1 inches.  
Coverage Diameter: 2.1 inches.
These pink cupcake "Happy Birthday" pasties will help bring out your inner tease!
All Pastease® products are hand-made, so the finished product you receive may vary slightly from the posted image. Go get your Sexy Fun Freedom On! X♥X♥ Pastease®!
Worry free for every occassion SAFE FOR SKIN
All PASTEASE™ adhesive products are latex-free and leave the skin with no signs of irritation upon removal. MEDICAL-GRADE
At PASTEASE™, our products are hand-made, in house, with LOVE while using the highest-grade materials. WATERPROOF
Our PASTEASE™ brand pasties are waterproof and sweat resistant, keeping you worry free for any occassion.