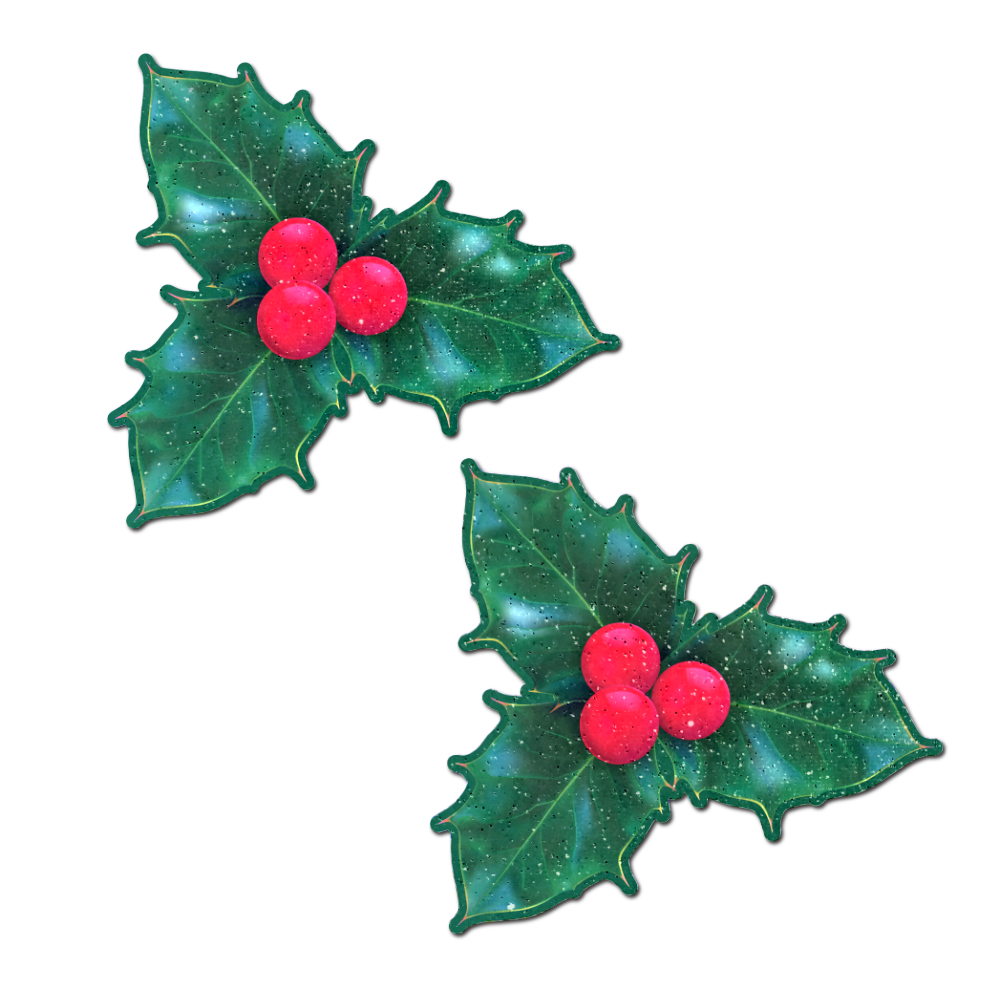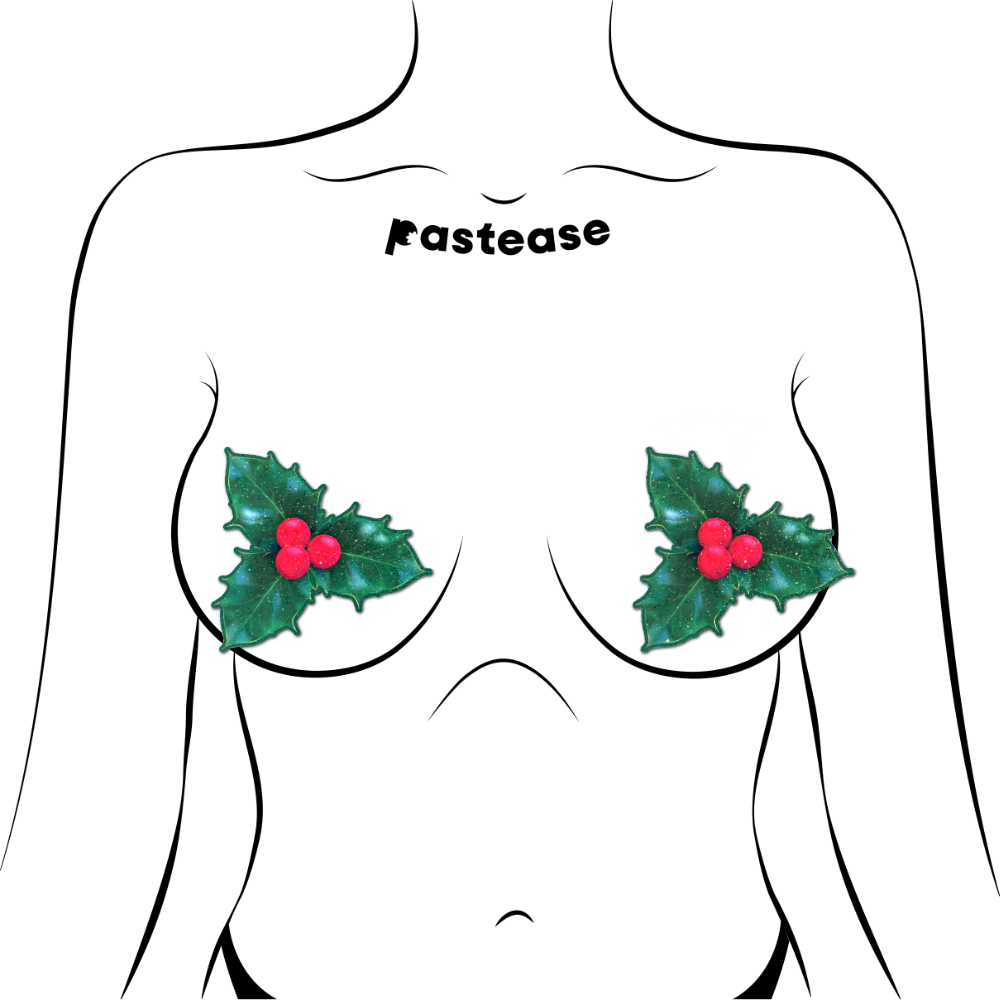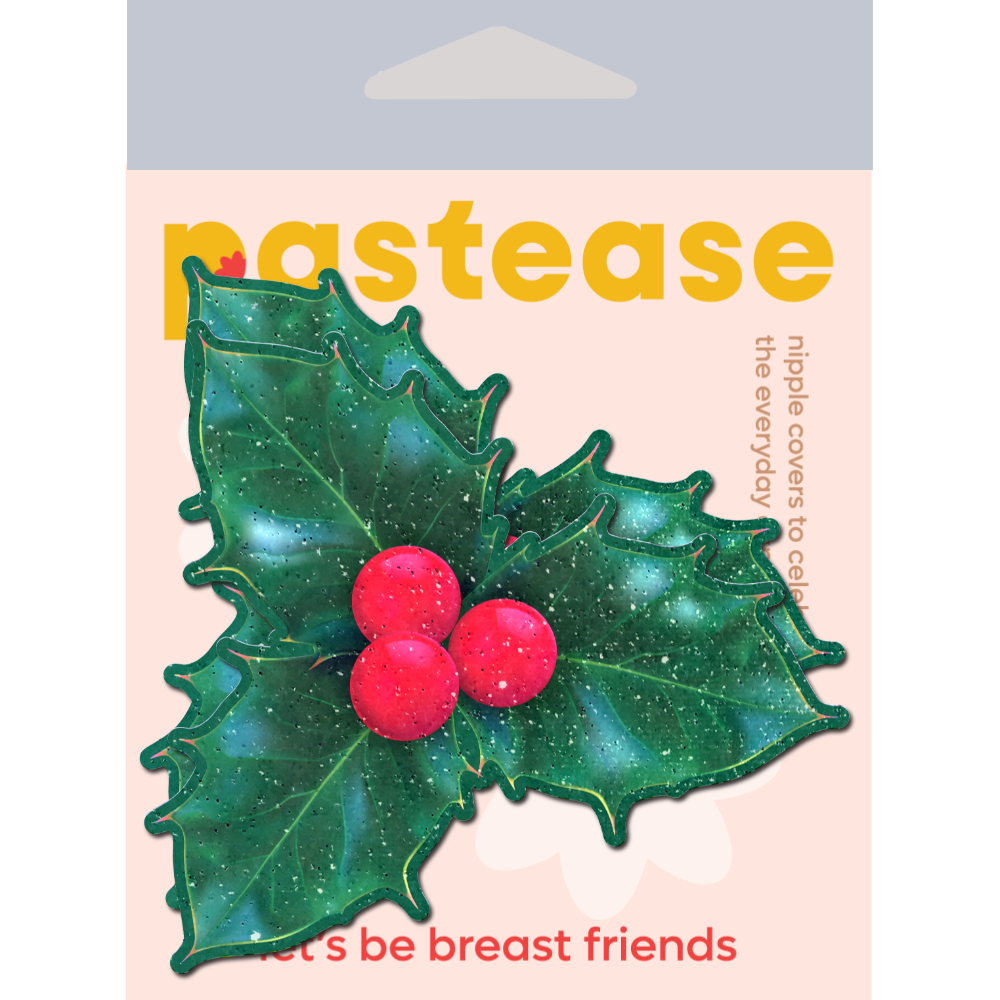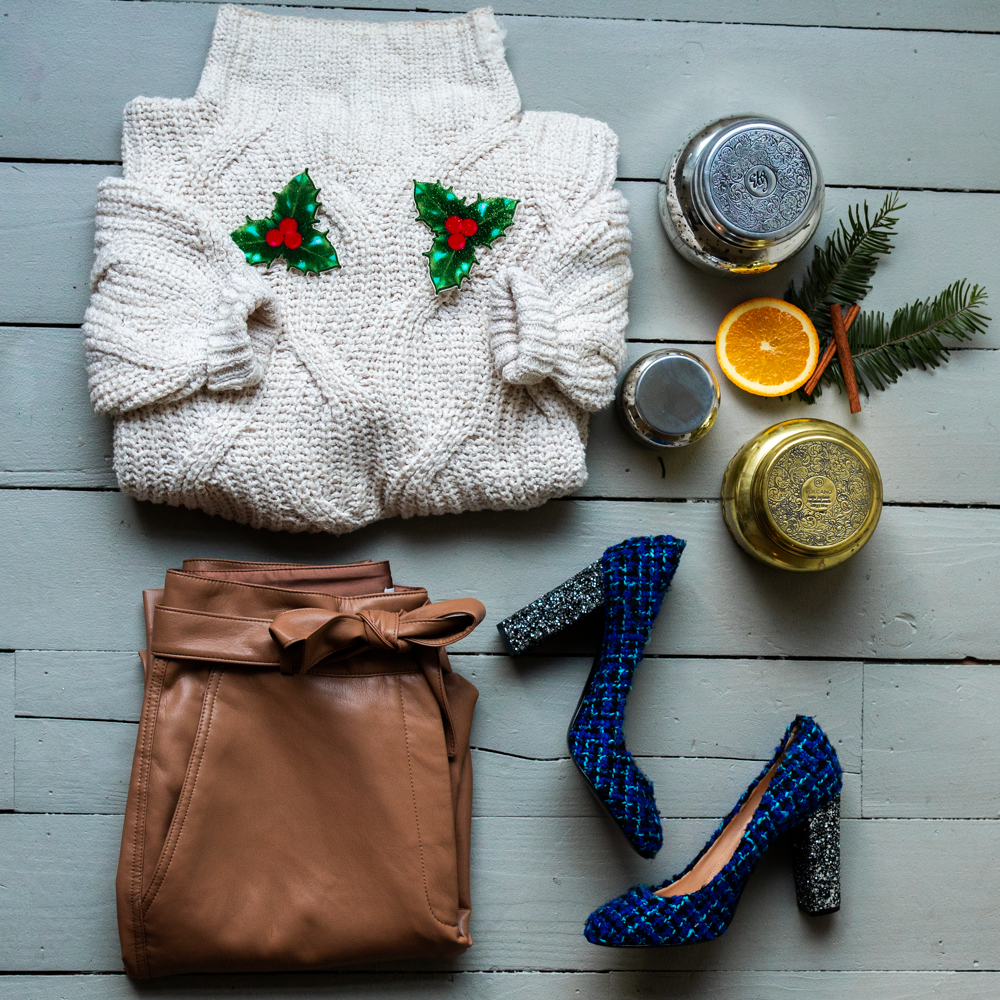 Christmas Winter Holly with Red Berries Nipple Pasties by Pastease®
Add some flirtatious foliage to your Christmas pasties collection with our winter holly nipple pasties! These are perfect as a festive adornment over a cute cable-knit sweater to a party or worn alone after hours. These Christmas nipple pasties are made with glitter and velvet material and gift you with wrinkle resistance over hardening nipples. They are easy to apply on clean, dry skin. Don't forget to give yourself – and your holiday hottie – some special attention this season because Intimacy Matters.
Features:
- Dimensions: 3.7 inches x 3.5 inches; coverage diameter: 1.7 inches
- Waterproof and wrinkle-resistant
- Composed of medical-grade, latex-free, hypoallergenic materials
- Made with love in the USA
- Easy application and removal
Celebrate freedom worry free! SAFE FOR SKIN
All PASTEASE™ adhesive products are latex-free and leave the skin with no signs of irritation upon removal. MEDICAL-GRADE
At PASTEASE™, our products are hand-made, in house, with LOVE while using the highest-grade materials. WATERPROOF
Our PASTEASE™ brand pasties are waterproof and sweat resistant, keeping you worry free for any occassion.