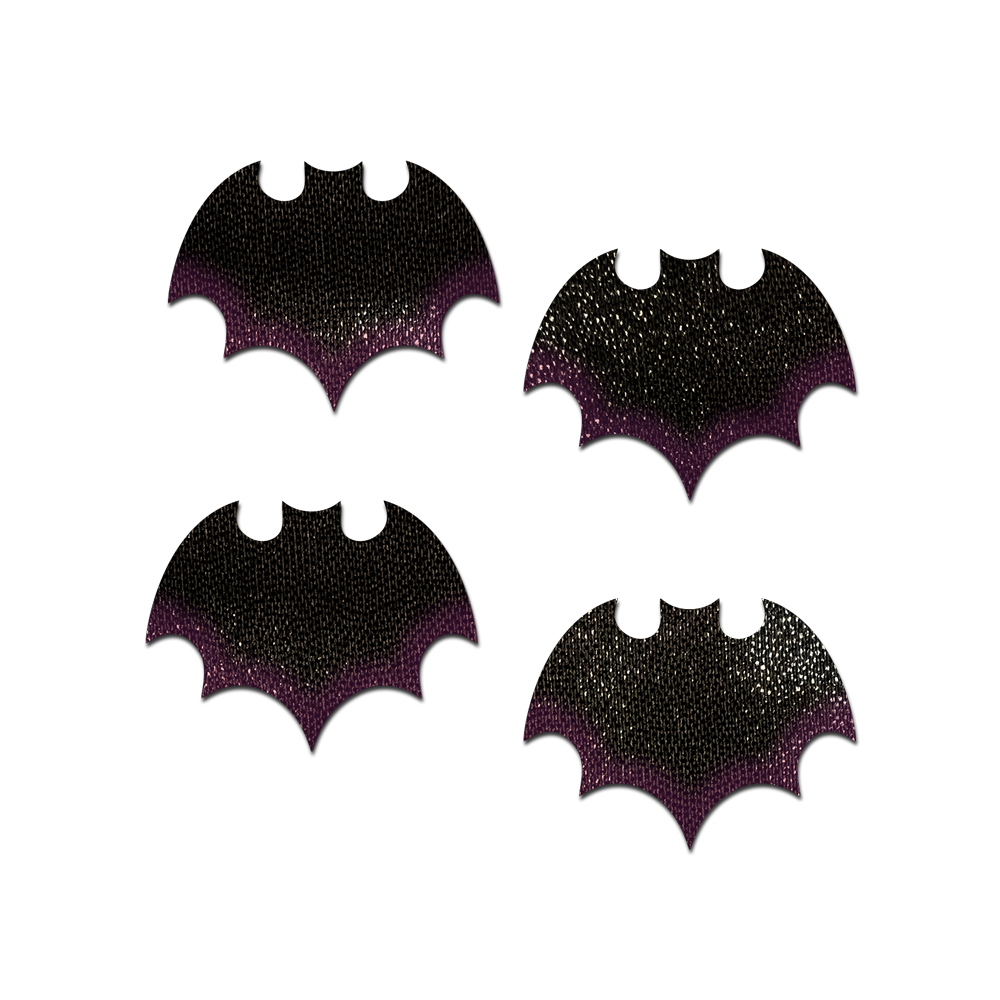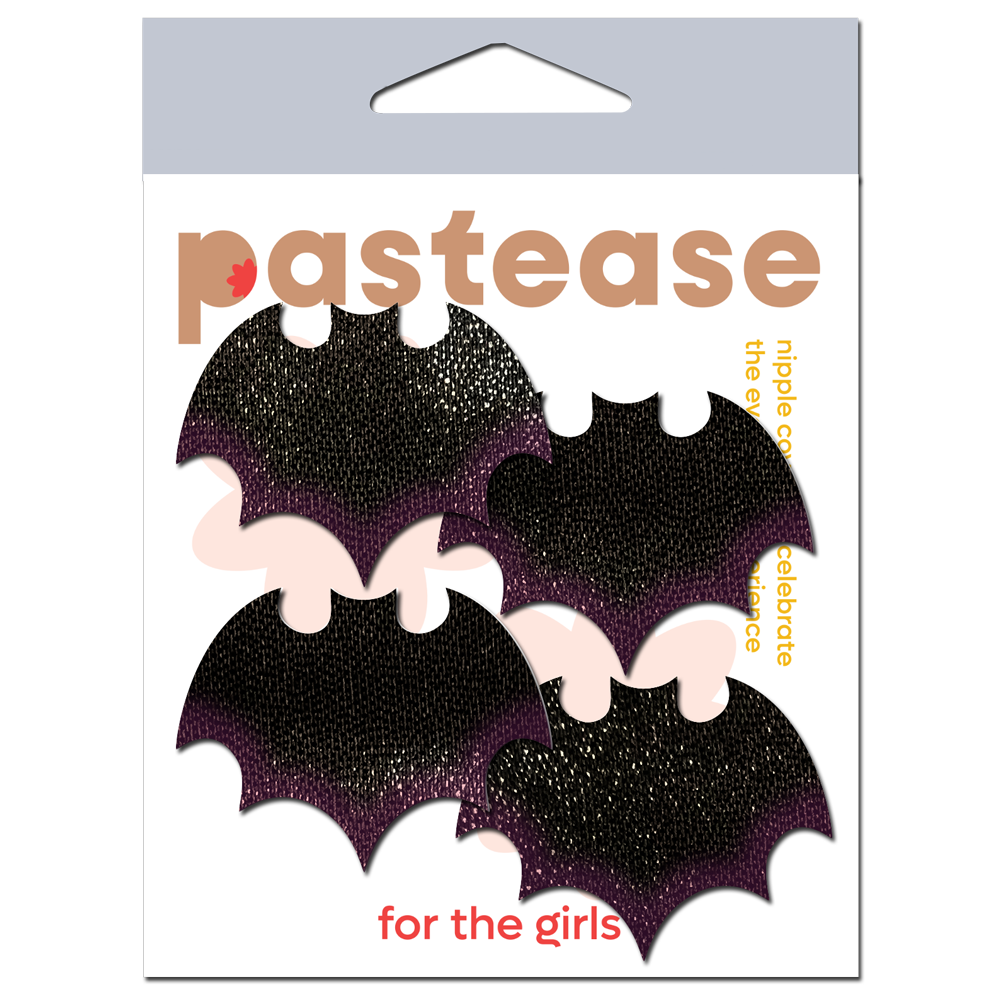 Petites: Two-Pair Small Liquid Black Bat Nipple Pasties by Pastease
Petites: Two-Pair Small Liquid Black Bat Nipple Pasties by Pastease®
Dimensions: 2 x 1.5 inches.
Coverage Diameter: 1 inch.
Unveiling the Petite Bat Pastease - a captivating accessory that brings a touch of dark elegance to your Halloween ensembles and gothic chic style. Embrace the allure of the night with four petite bats  to accessorize your look, accentuate your style or wear as pasties. Featuring a shiny, liquid black finish, perfectly crafted to set your look apart from the rest.

Key Features:


Petite Bat Design: Four intricately crafted petite bats lend an enchanting and bewitching vibe to your style, ideal for Halloween celebrations and gothic chic looks.
Shiny Liquid Black Textile: The glossy, liquid-like black fabric exudes an air of sophistication, adding a mysterious shimmer to your ensemble.
Comfortable and Secure: The Pastease are designed to offer a snug and comfortable fit, ensuring they stay in place all day or all night long.

For those who revel in the mystique of Halloween or embrace the gothic aesthetics year-round, the Petite Bat Pastease are an absolute must-have. These mesmerizing bat designs exude an aura of sophistication and fascination, allowing you to express your individuality with a touch of enigmatic charm.



Made from premium materials, the shiny liquid black textile creates a mesmerizing effect, reflecting the surrounding light to add a mysterious gleam to your outfit. The intricately detailed petite bats enhance the overall allure, making these Pastease a captivating accent to your look.



The Petite Bat Pastease can be effortlessly paired with a wide range of outfits, from sultry Halloween costumes to gothic-inspired fashion. Be it a night out on the town, a themed party, or an evening of indulging in the mystical, these Pastease are the ultimate finishing touch to enhance your allure.



Make a bold statement this Halloween or any time you feel like embracing your inner gothic  vibe.  Step into the shadows and embrace the magic of the night with these extraordinary Pastease!
Celebrate freedom worry free! SAFE FOR SKIN
All PASTEASE™ adhesive products are latex-free and leave the skin with no signs of irritation upon removal. MEDICAL-GRADE
At PASTEASE™, our products are hand-made, in house, with LOVE while using the highest-grade materials. WATERPROOF
Our PASTEASE™ brand pasties are waterproof and sweat resistant, keeping you worry free for any occassion.