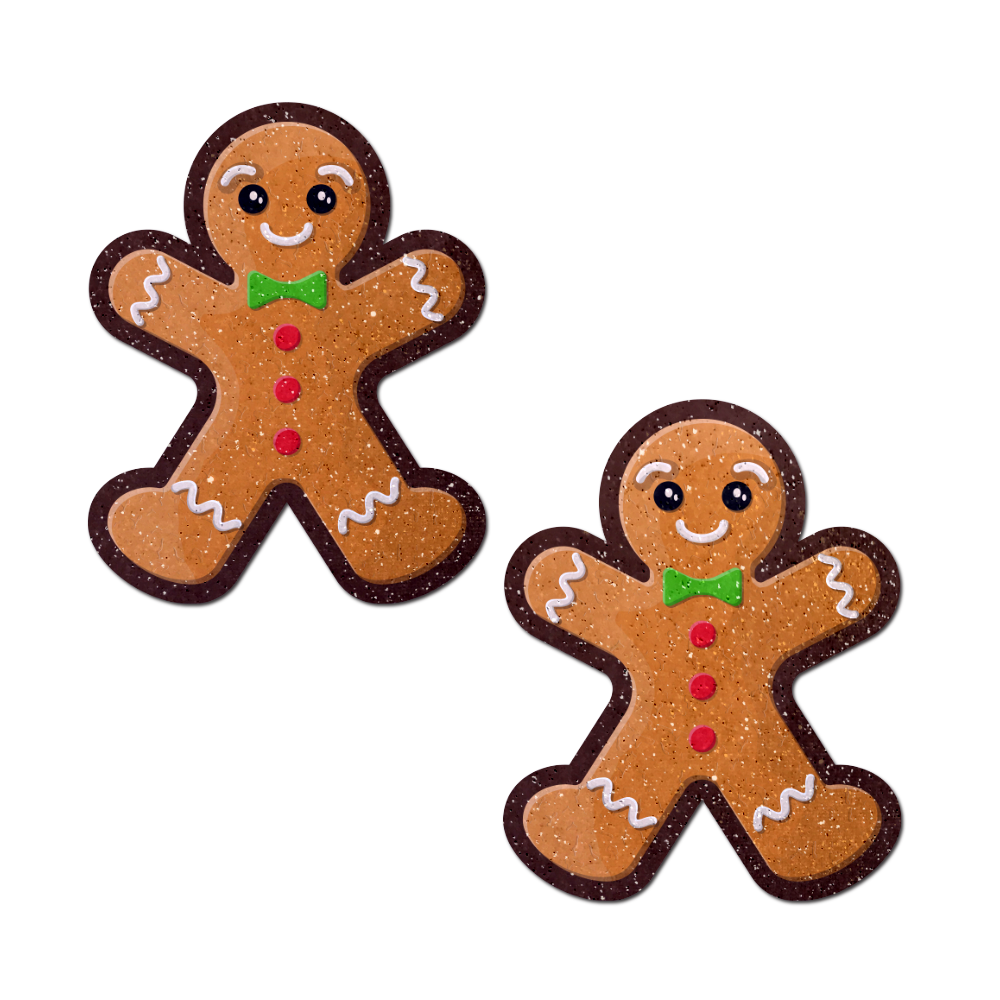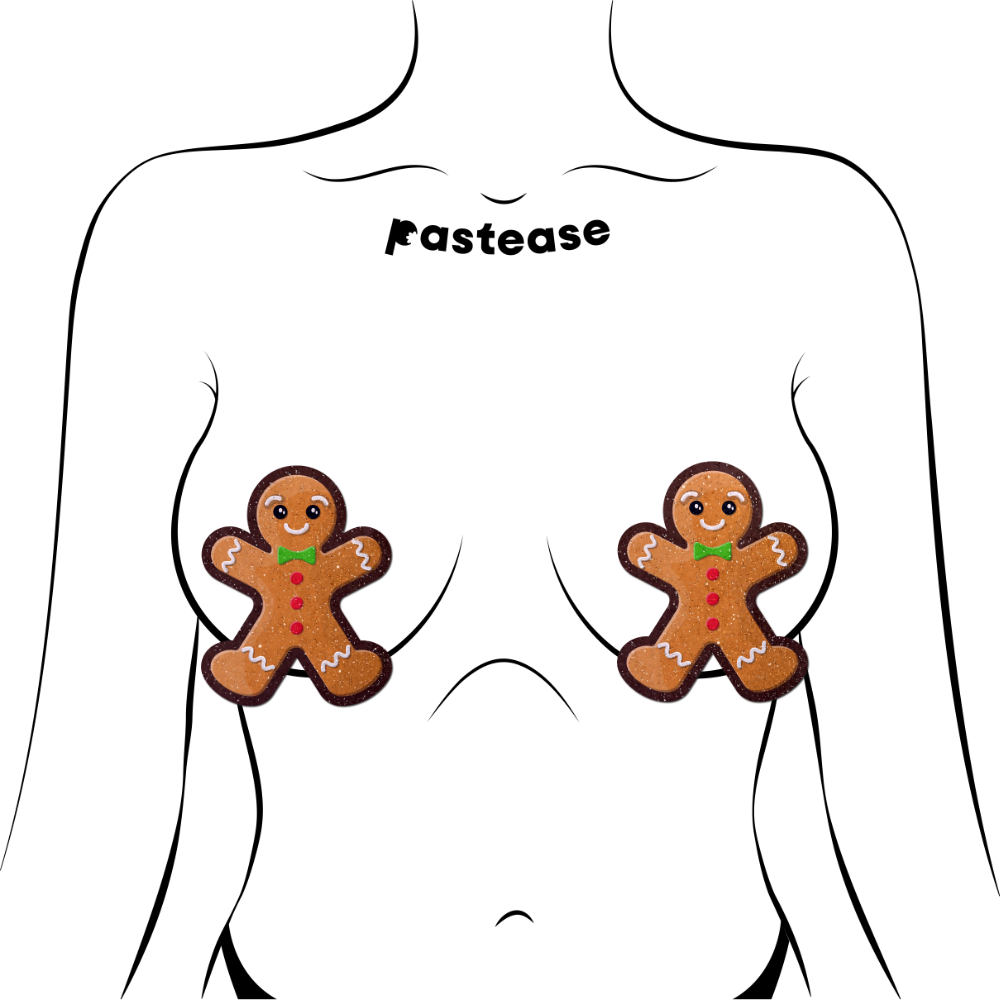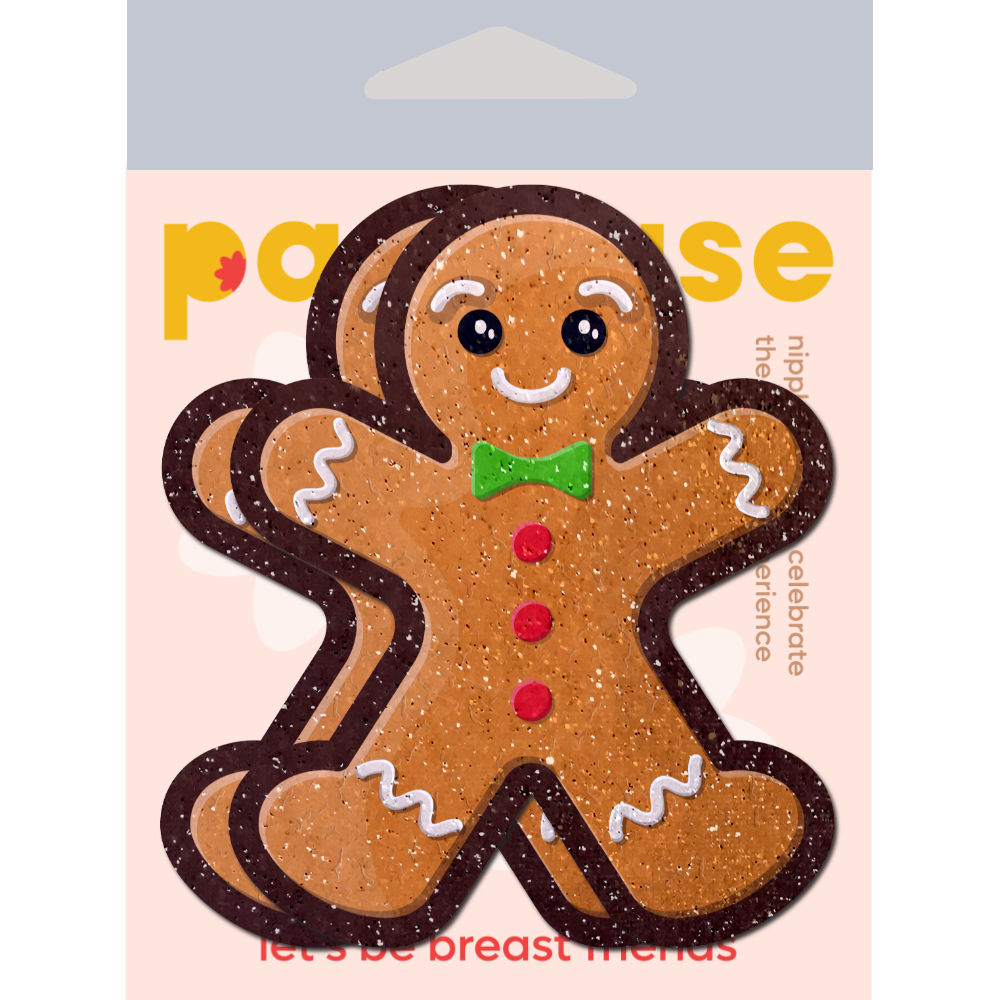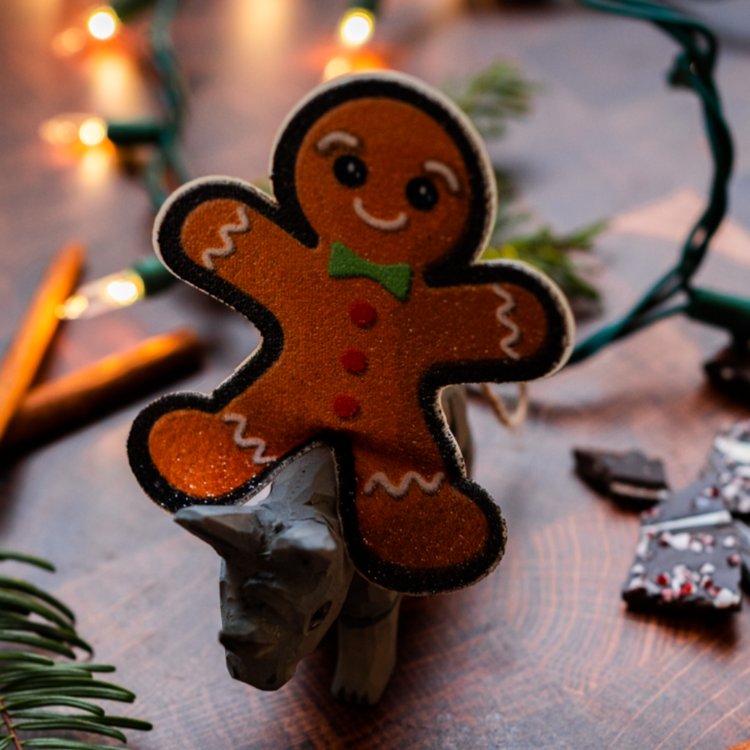 Gingerbread Man Woman Christmas Nipple Pasties by Pastease®
Two are always better than one, and though not edible, this Christmas nipple cookies pasty set makes for a sweet pair. Our holiday pasties apply easily over clean, dry skin and are wrinkle resistant as well as hypoallergenic. With a velvet feel and glitter sparkle, these gingerbread shaped Christmas pasties give you a reason to stay inside and indulge with your better half. Intimacy Matters with Pastease®.
Looking for something more edible and lickable? Check out Tastease: Edible Pasties & Pecker Wraps Cinna-Buns Cinnamon Roll Candy by Pastease®.
Features:
- Dimensions: 3 inches x 3.9 inches; coverage diameter: 1.8 inches
- Waterproof and wrinkle-resistant
- Composed of medical-grade, latex-free, hypoallergenic materials
- Made with love in the USA
- Easy application and removal
Celebrate freedom worry free! SAFE FOR SKIN
All PASTEASE™ adhesive products are latex-free and leave the skin with no signs of irritation upon removal. MEDICAL-GRADE
At PASTEASE™, our products are hand-made, in house, with LOVE while using the highest-grade materials. WATERPROOF
Our PASTEASE™ brand pasties are waterproof and sweat resistant, keeping you worry free for any occassion.