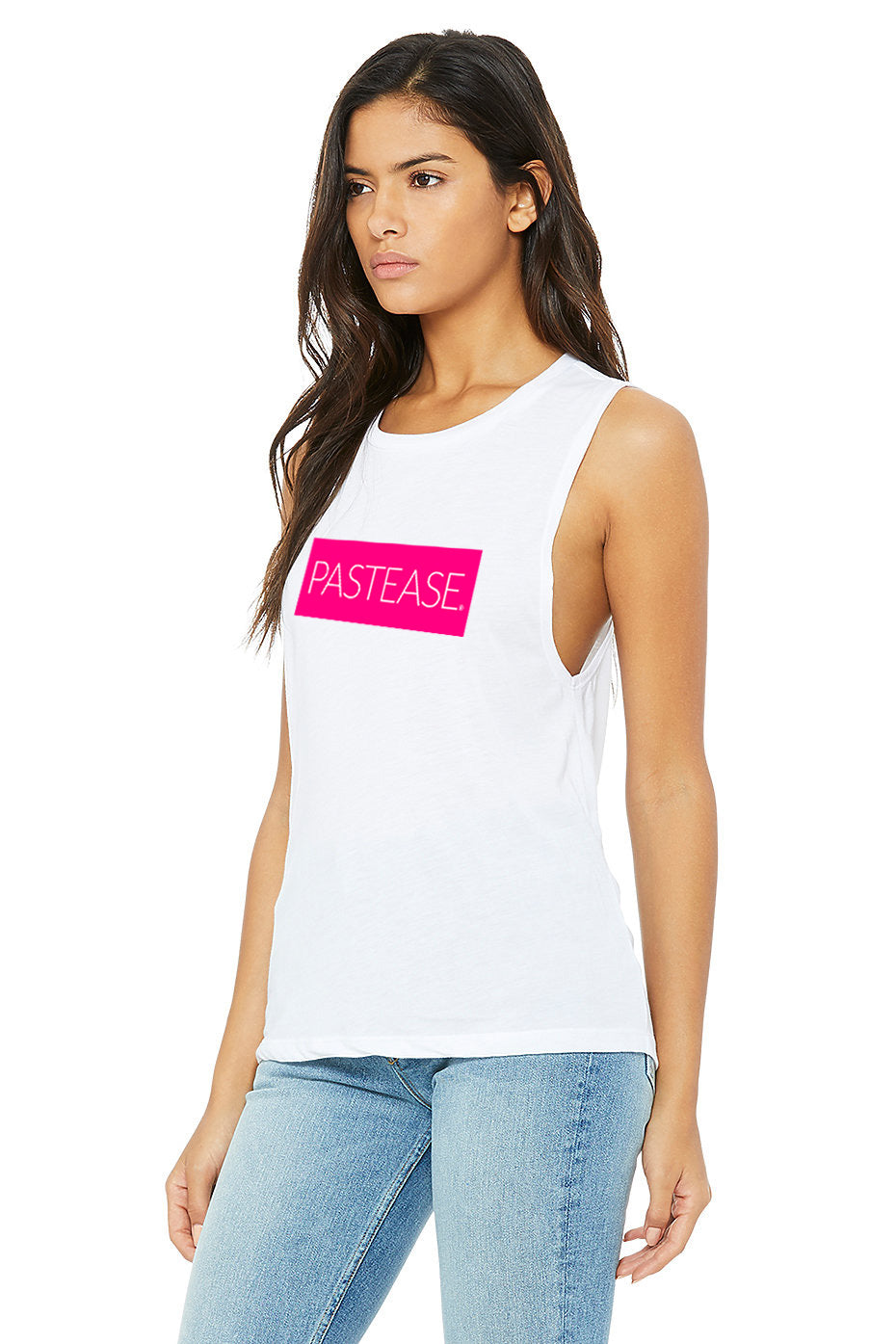 Tank Top: Ladies' White Flowy Semi-Sheer Scoop w Pink 'Pastease' Shirt
Tank Top: Ladies' White Flowy Semi-Sheer Scoop w Pink 'Pastease' Shirt
This women's semi-sheer, flowy scoop neck tank top is a must-have style, designed with an exceptionally soft poly-viscose fabrication that softly drapes around and flatters curves. The modern elongated armholes and curved bottom hem with a delicate, semi-sheer finish make it perfect for casual Pastease wear and layering with other tops.
Features: Side seamed. Relaxed, drapey fit. Low cut armhole. Curved bottom hem.
Fabrication: 65% poly, 35% viscose, 32 single 3.7 oz.
Worry free for every occassion SAFE FOR SKIN
All PASTEASE™ adhesive products are latex-free and leave the skin with no signs of irritation upon removal. MEDICAL-GRADE
At PASTEASE™, our products are hand-made, in house, with LOVE while using the highest-grade materials. WATERPROOF
Our PASTEASE™ brand pasties are waterproof and sweat resistant, keeping you worry free for any occassion.