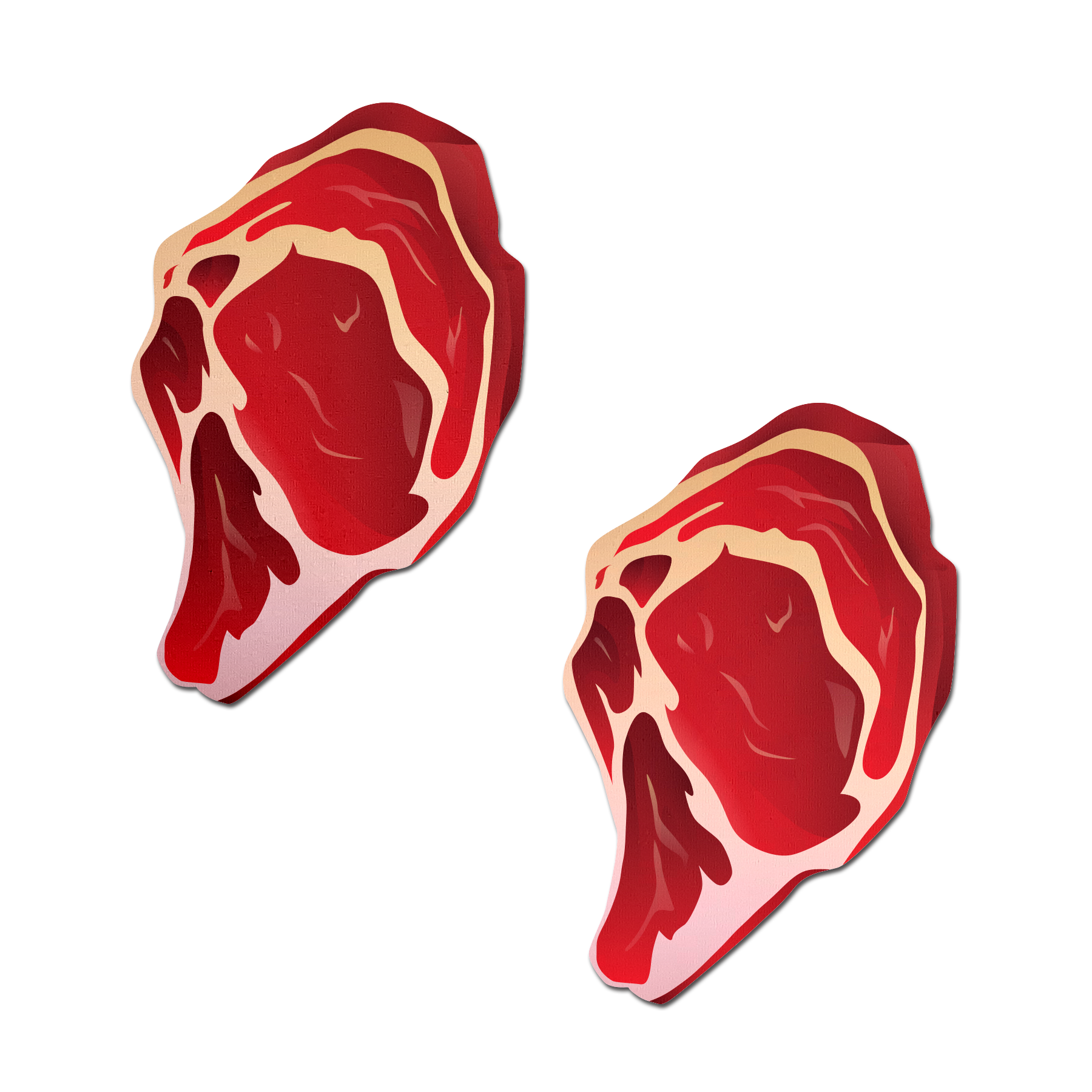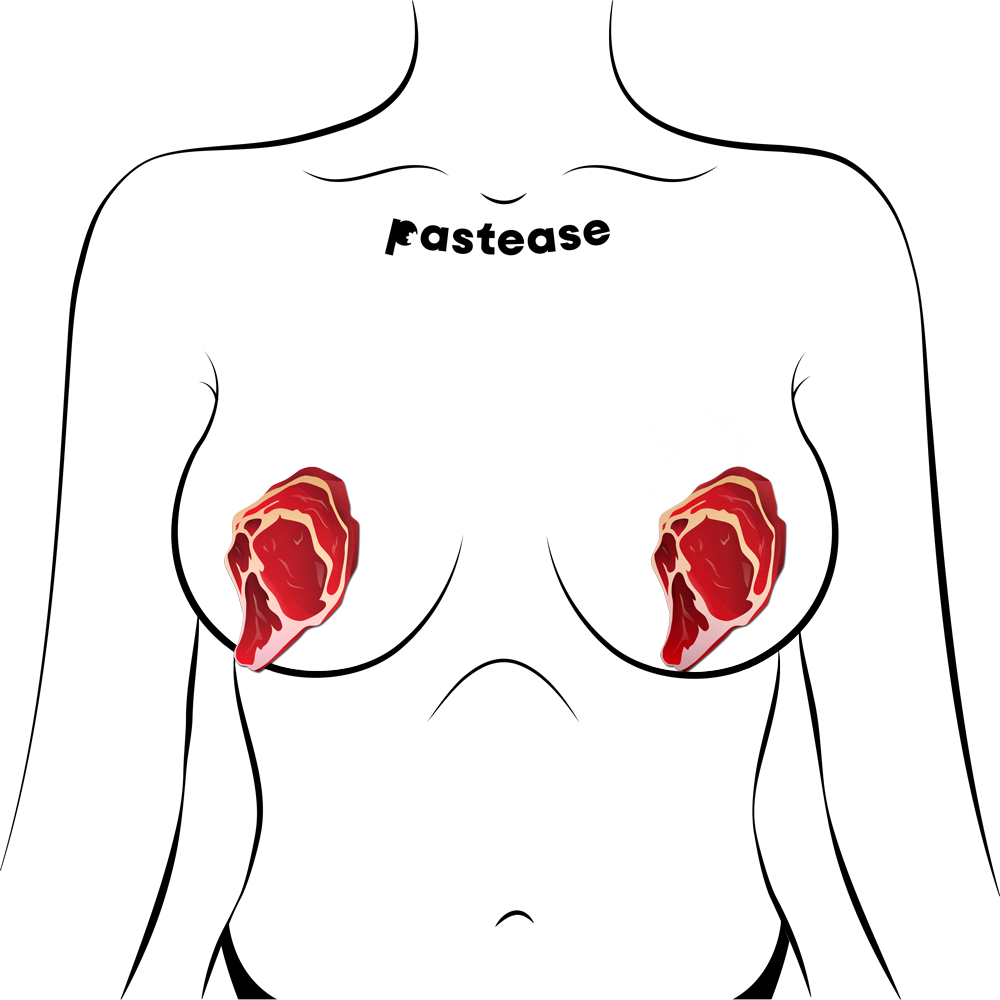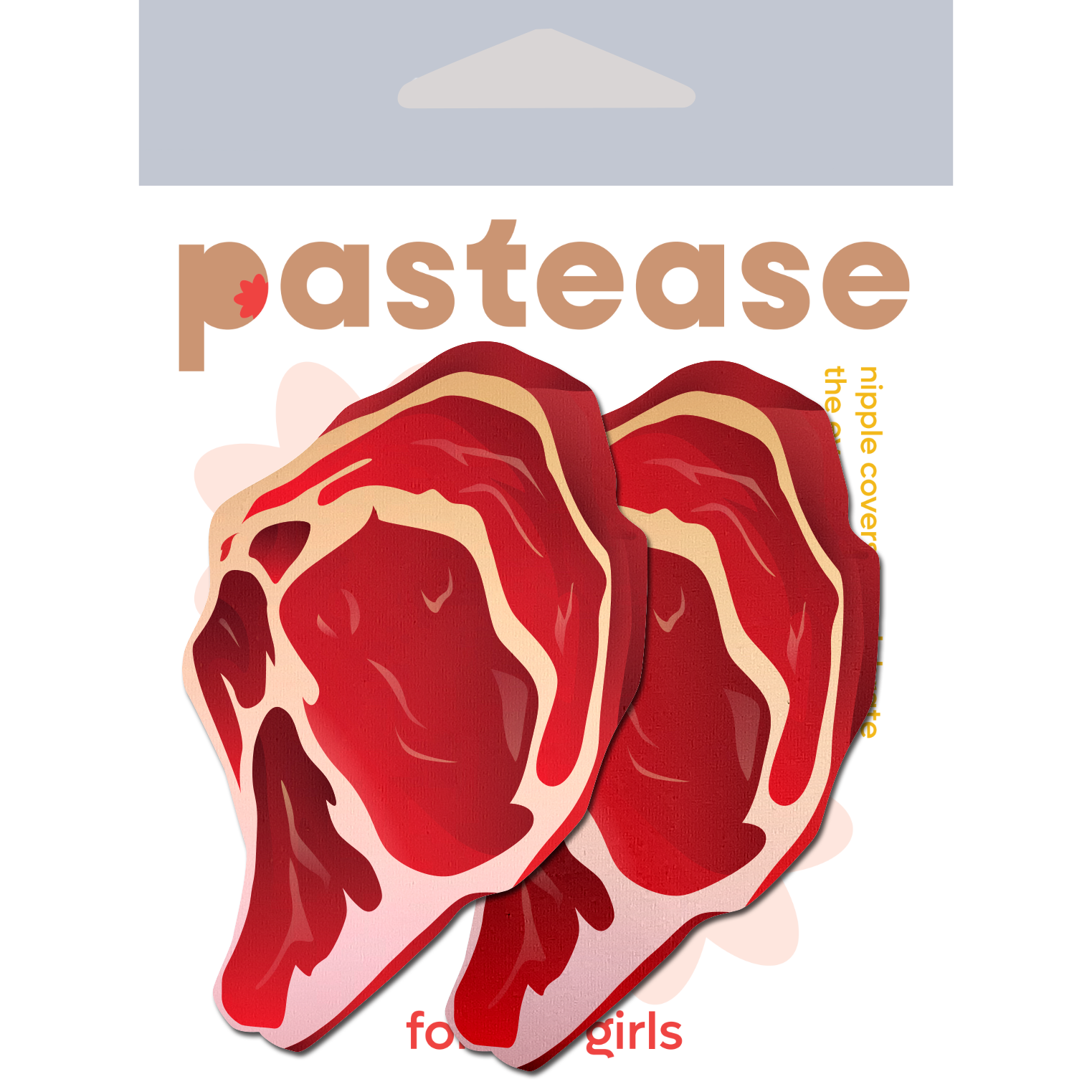 Steak Nipple Pasties by Pastease
Steak Nipple Pasties by Pastease, 🥩🥩 just in time for the Man's Valentine's Day holiday of Steak & a Blowjob Day on March 14th, exactly one month later!  Of course, hot, juicy meat is always delicious and will be duly appreciated by whoever you might be serving up.
Get BBQ and blowjob ready in these prime cut Pastease. 🔥 
Dimensions: 2.2 x 3.3"
Coverage: 2.1"

Celebrate freedom worry free! SAFE FOR SKIN
All PASTEASE™ adhesive products are latex-free and leave the skin with no signs of irritation upon removal. MEDICAL-GRADE
At PASTEASE™, our products are hand-made, in house, with LOVE while using the highest-grade materials. WATERPROOF
Our PASTEASE™ brand pasties are waterproof and sweat resistant, keeping you worry free for any occassion.