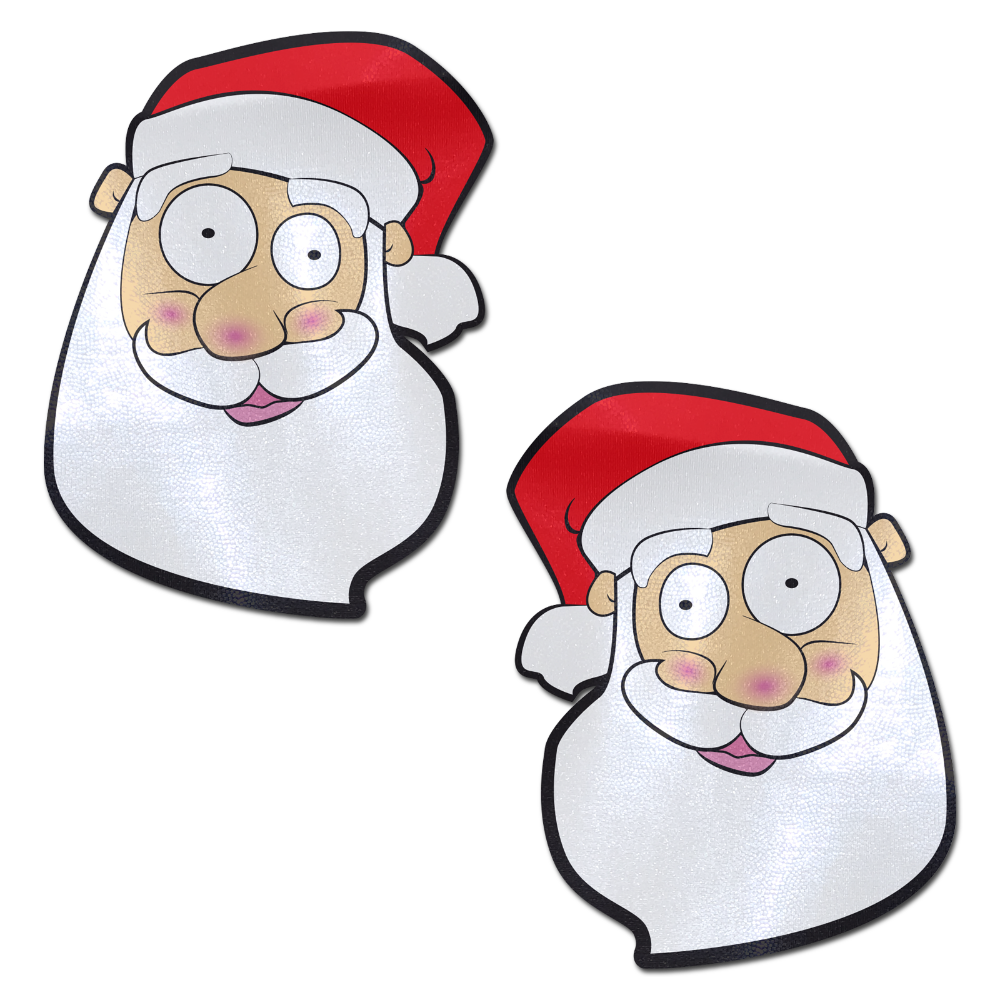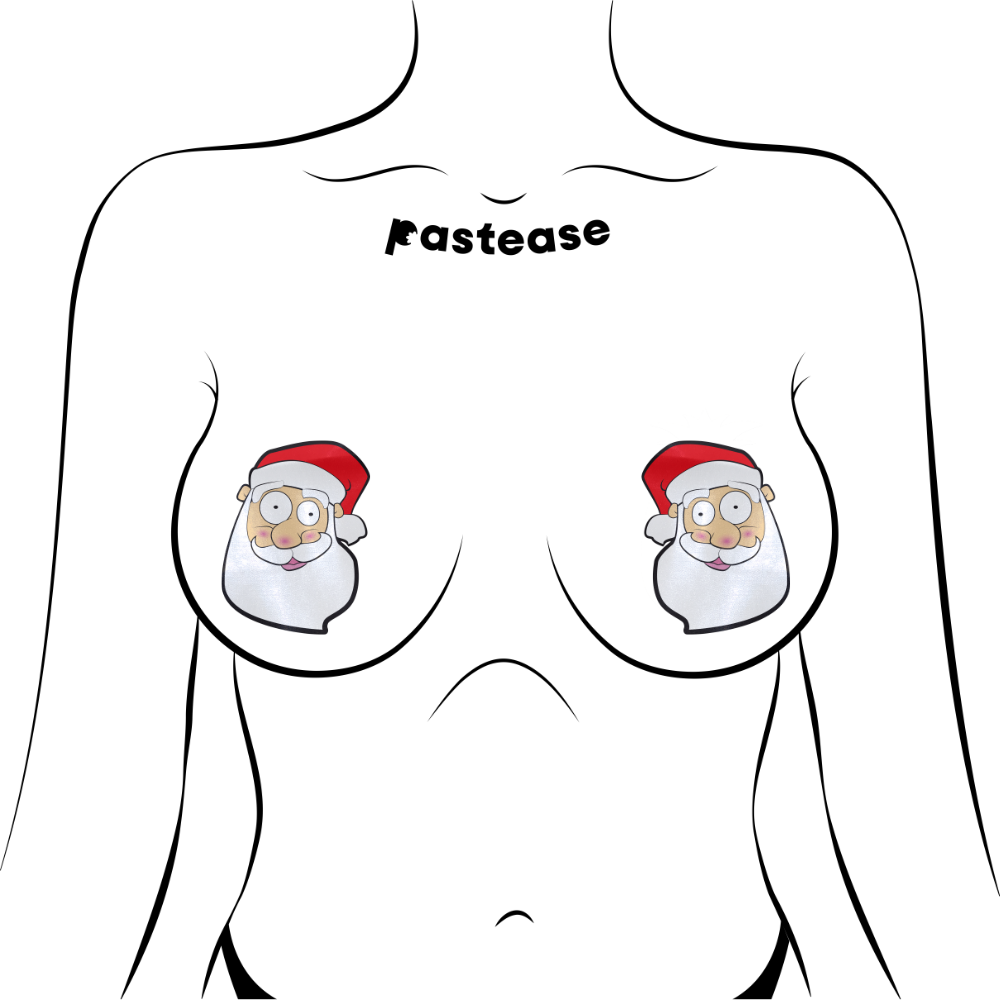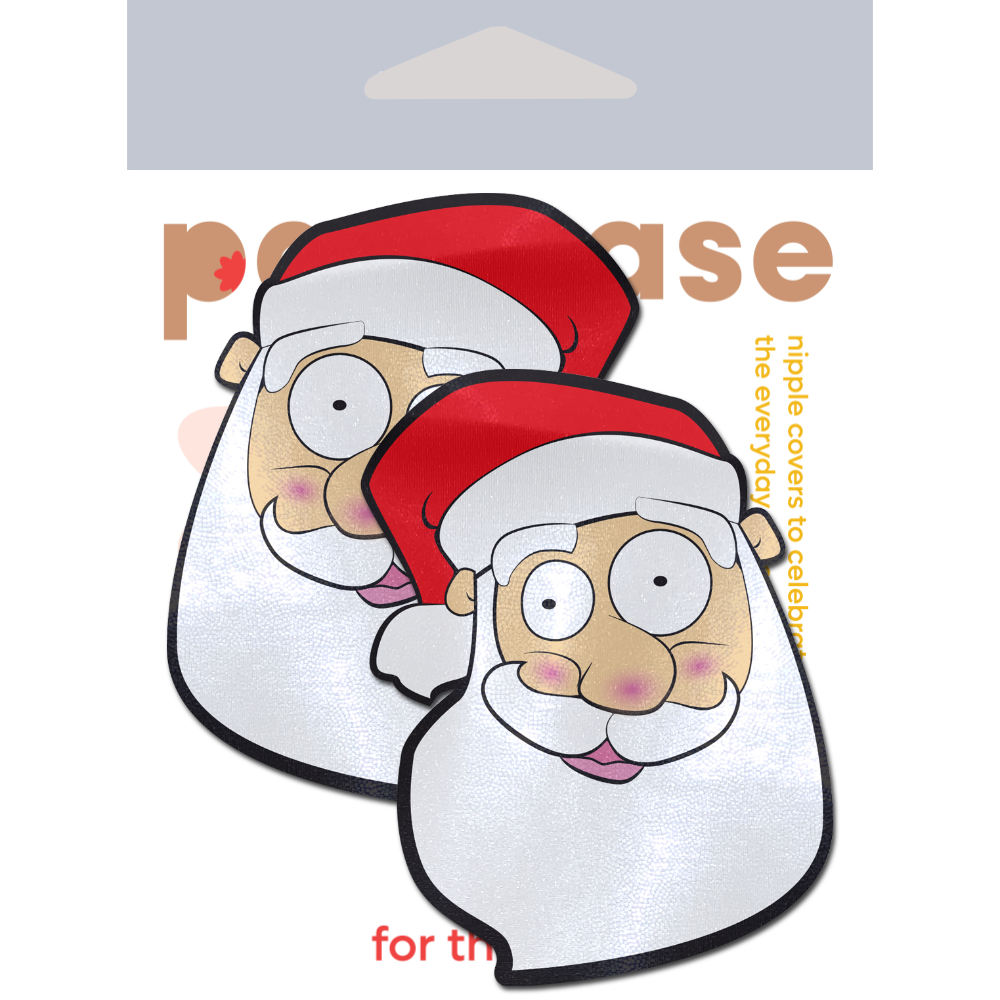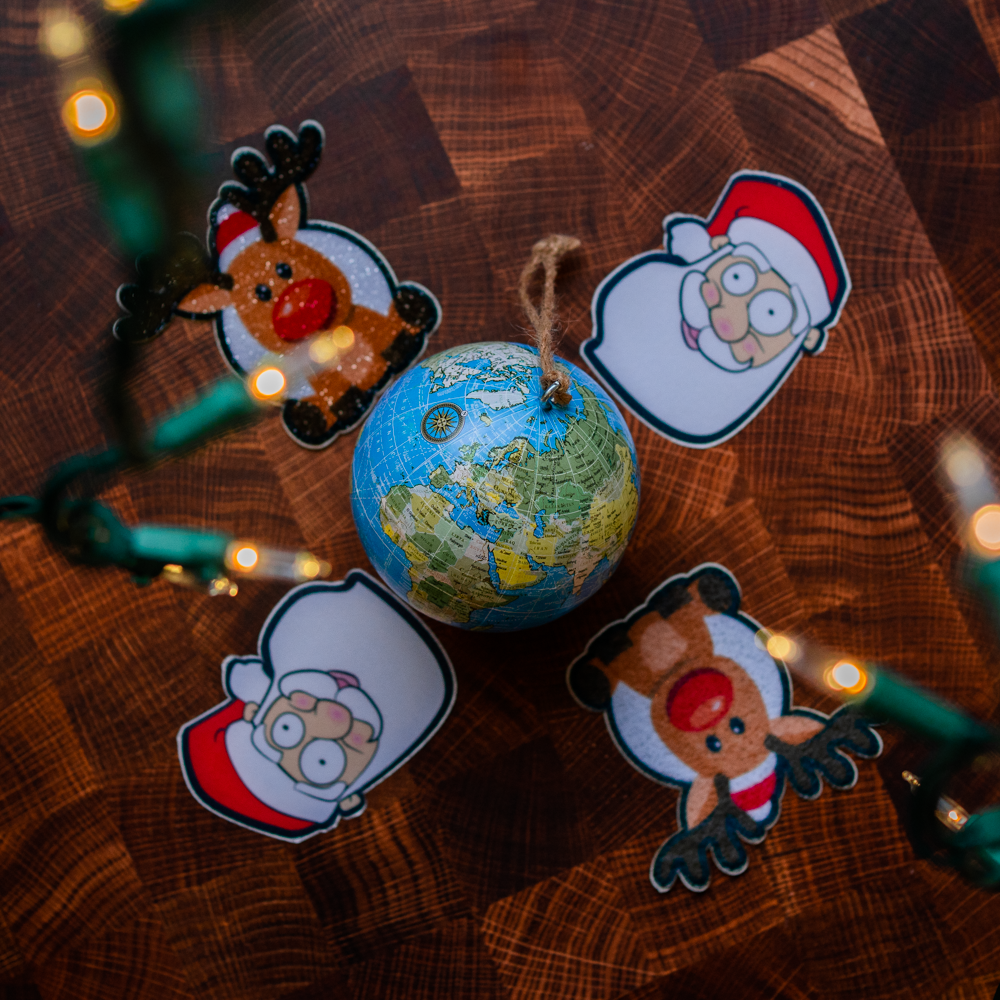 Santa: Jolly Saint Nick Santa Head Nipple Pasties by Pastease®
Our silly blushing Santa head pasties will definitely get laughs amid the holiday hubbub! Enjoy easy application and removal on clean, dry skin with holiday pasties that are waterproof, hypoallergenic, and resistant to wrinkling over hardening nipples. Feel joyful and jolly with a set of Santa pasties by Pastease®!
Blushing Santa with Hat Pasties - Feature:
- Dimensions: 2.4 inches x 3.7 inches; coverage diameter: 2 inches
- Waterproof and wrinkle-resistant
- Composed of medical-grade, latex-free, hypoallergenic materials
- Made with love in the USA
- Easy application and removal
Celebrate freedom worry free! SAFE FOR SKIN
All PASTEASE™ adhesive products are latex-free and leave the skin with no signs of irritation upon removal. MEDICAL-GRADE
At PASTEASE™, our products are hand-made, in house, with LOVE while using the highest-grade materials. WATERPROOF
Our PASTEASE™ brand pasties are waterproof and sweat resistant, keeping you worry free for any occassion.