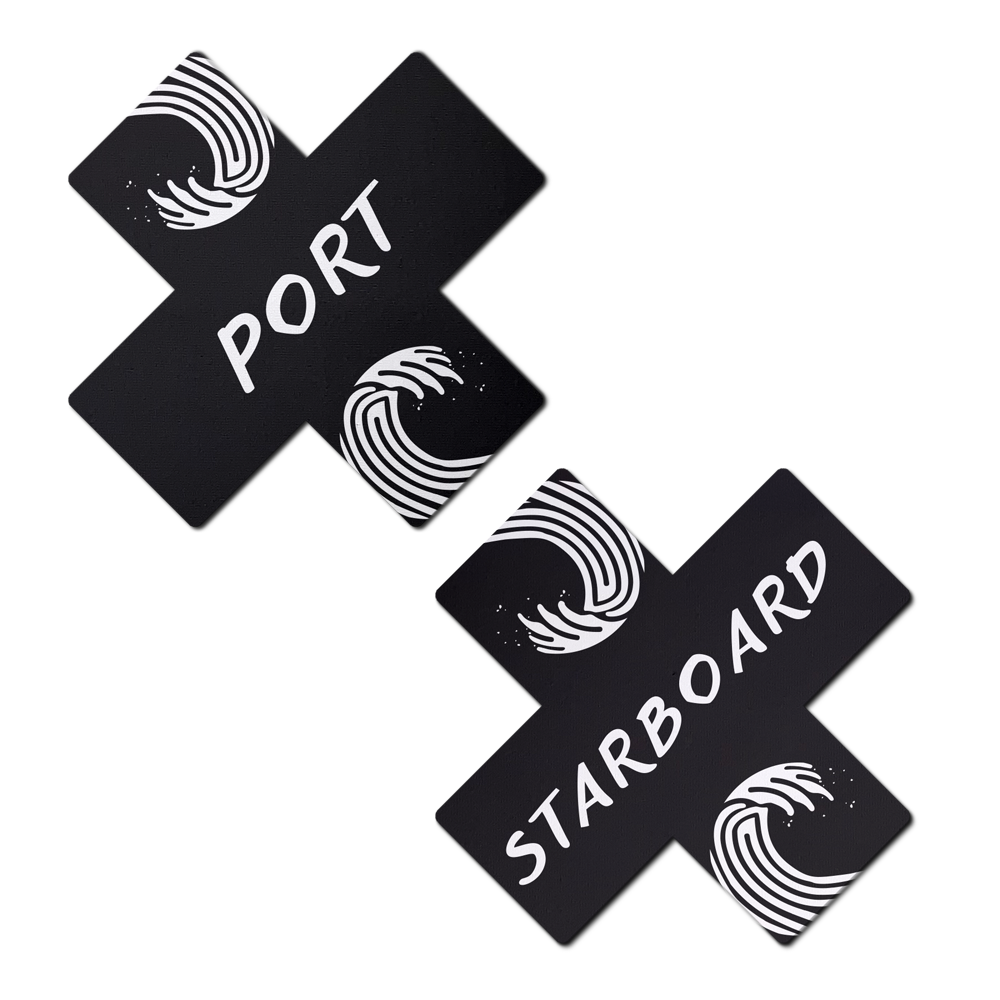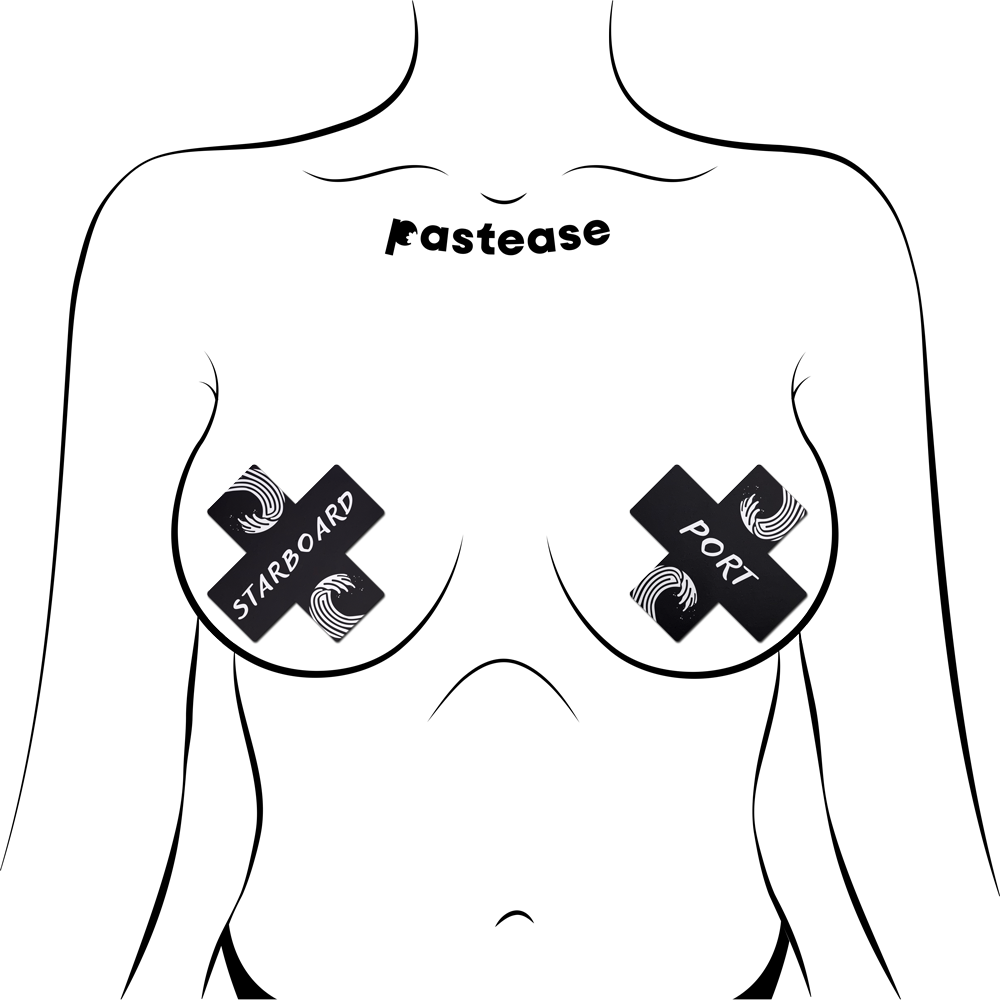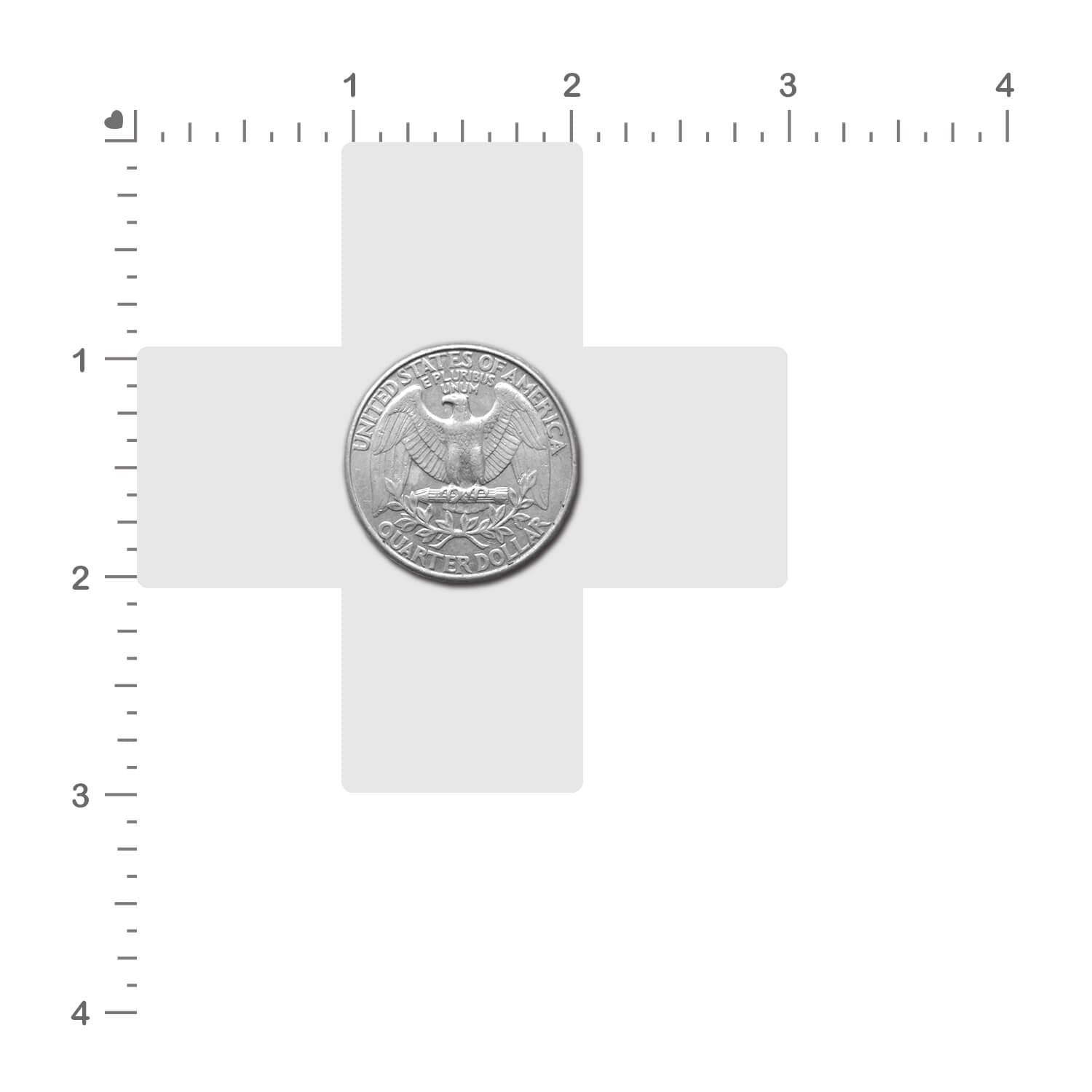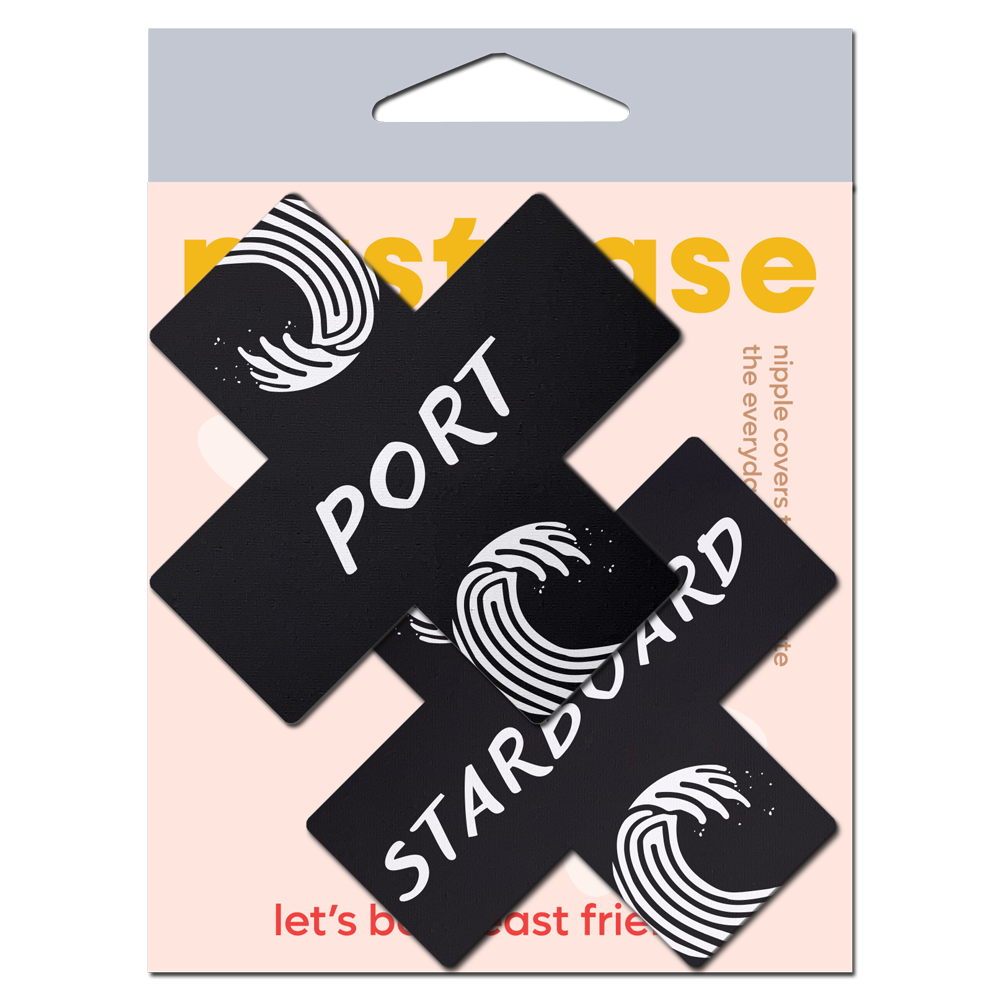 Plus X: 'Port' & 'Starboard' Black & White Cross Nipple Pasties by Pastease
Plus X: 'Port' & 'Starboard' Black & White Cross Nipple Pasties by Pastease
A good first mate always keeps the captain oriented with Pastease 'Starboard' and 'Port' cross shaped pasties!  These black Pastease, made with a soft poly blend material, are designed to make a splash. One side proudly declares "starboard," while the other shouts "port" in vibrant white. These playful accessories are a must-have for any water enthusiast looking to add some flair to their weekend aquatic adventures. Get ready to rock the boat and cut a wake with these irresistibly fun Pastease that embody the spirit of lakeside excitement. CANNONBALL!!!
Just peel-and-stick on clean, dry skin. All Pastease® feature latex-free, medical-grade, waterproof adhesive that stay securely in place for as long as you like and until they are gently removed.
Dimensions: 3 inches wide x 3 inches tall 
Coverage: 1.6 inches
All Pastease® products are hand-made, so the finished product you receive may vary slightly from the posted image. Go get your Sexy Fun Freedom On! X♥X♥ Pastease®!
Celebrate freedom worry free! SAFE FOR SKIN
All PASTEASE™ adhesive products are latex-free and leave the skin with no signs of irritation upon removal. MEDICAL-GRADE
At PASTEASE™, our products are hand-made, in house, with LOVE while using the highest-grade materials. WATERPROOF
Our PASTEASE™ brand pasties are waterproof and sweat resistant, keeping you worry free for any occassion.