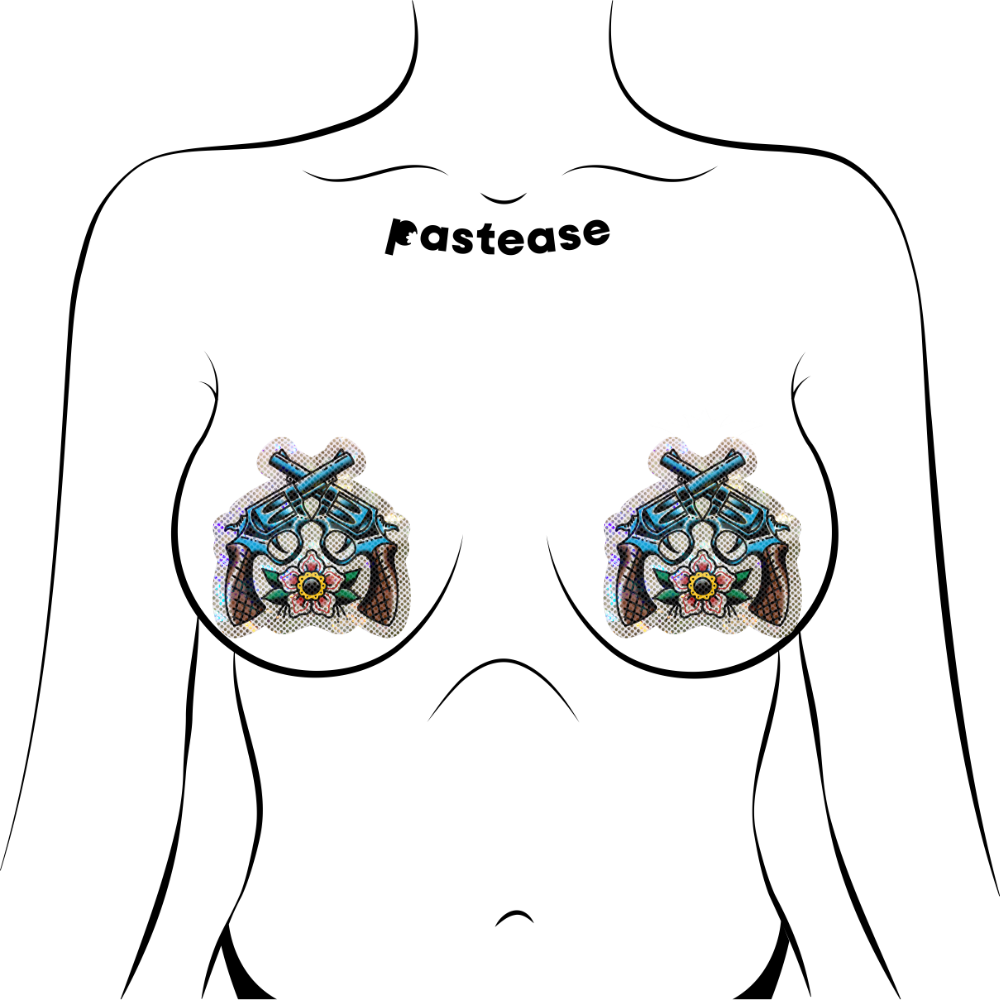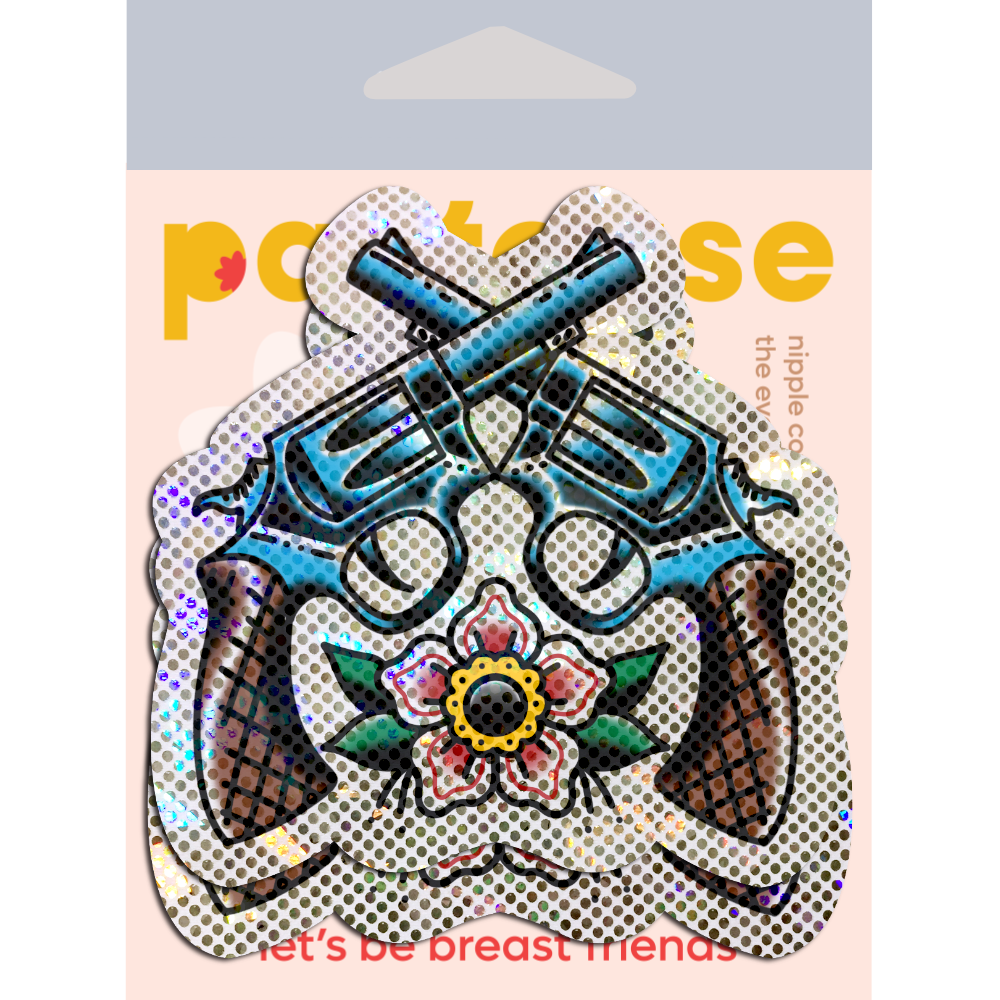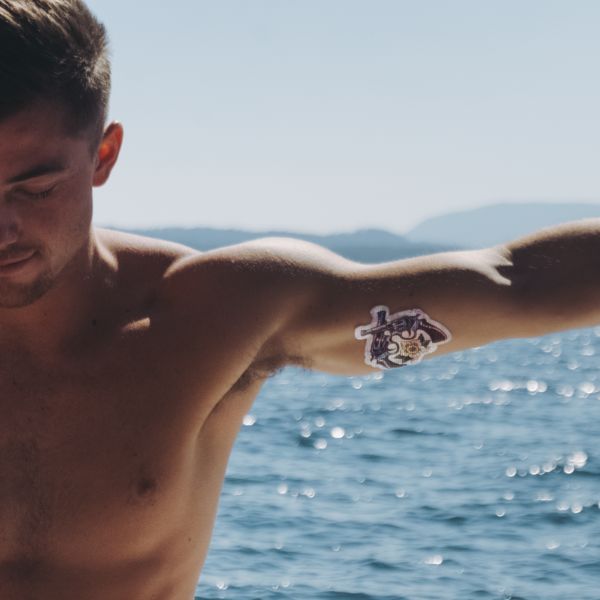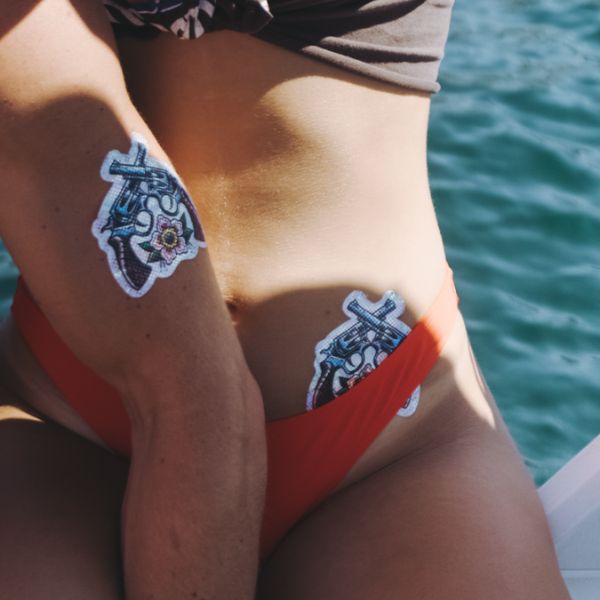 Pistols: Glittering Six Guns Diamond Thom™ Nipple Pasties by Pastease®
Pistols: Glittering Six Guns Diamond Thom™ Nipple Pasties by Pastease® o/s
Your aim is impeccable. Your boldness is admirable. There's no denying who the new sheriff in town is for the brave soul emblazoned with our Pistols Glittering Six Guns Diamond ThomTM Nipple Pasties. Gentle on skin, easily removable, latex-free, and waterproof, our Pastease nipple pasties are a sure shot for a fun day at the lake or a night at the bar. How they will be featured – maybe peeking from a tiny bikini top or behind a sexy leather vest – is up to you, sharp shooter! 
Dimensions: 3.2 x 3.2"
Coverage: 2.5"
Celebrate freedom worry free! SAFE FOR SKIN
All PASTEASE™ adhesive products are latex-free and leave the skin with no signs of irritation upon removal. MEDICAL-GRADE
At PASTEASE™, our products are hand-made, in house, with LOVE while using the highest-grade materials. WATERPROOF
Our PASTEASE™ brand pasties are waterproof and sweat resistant, keeping you worry free for any occassion.