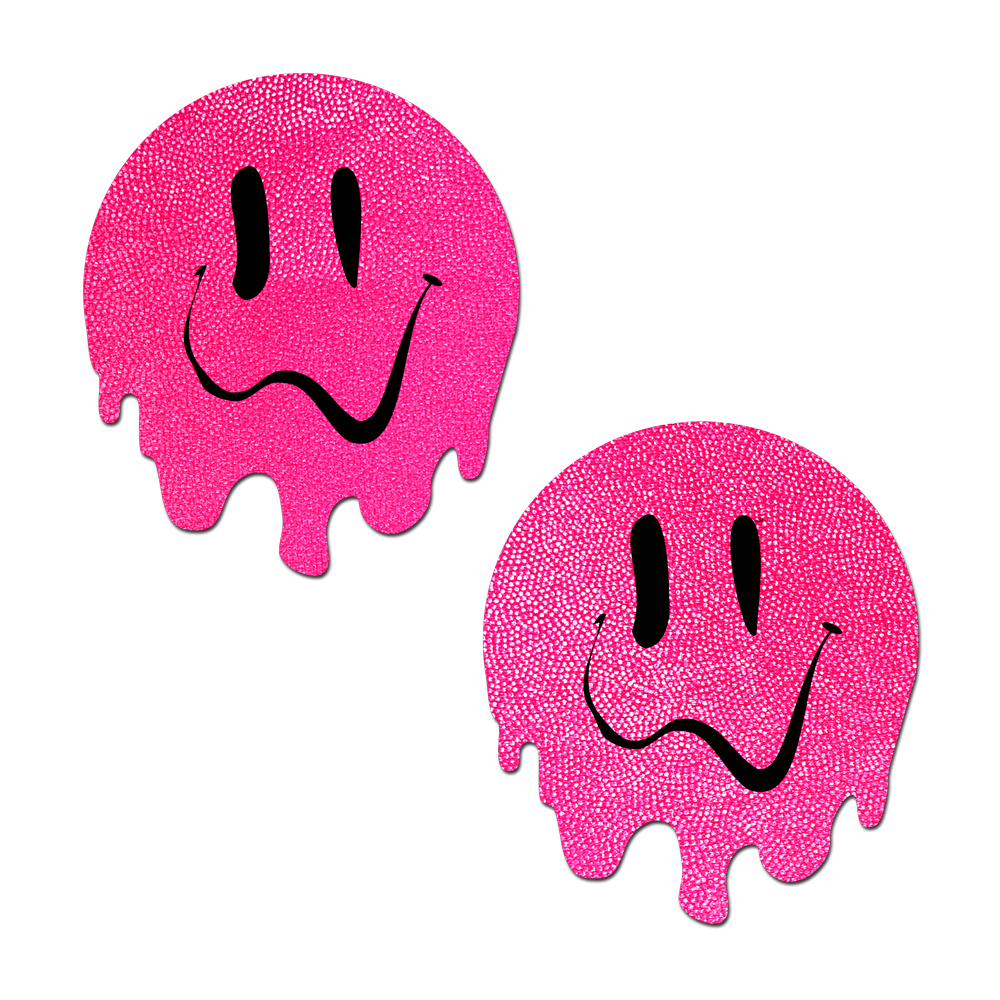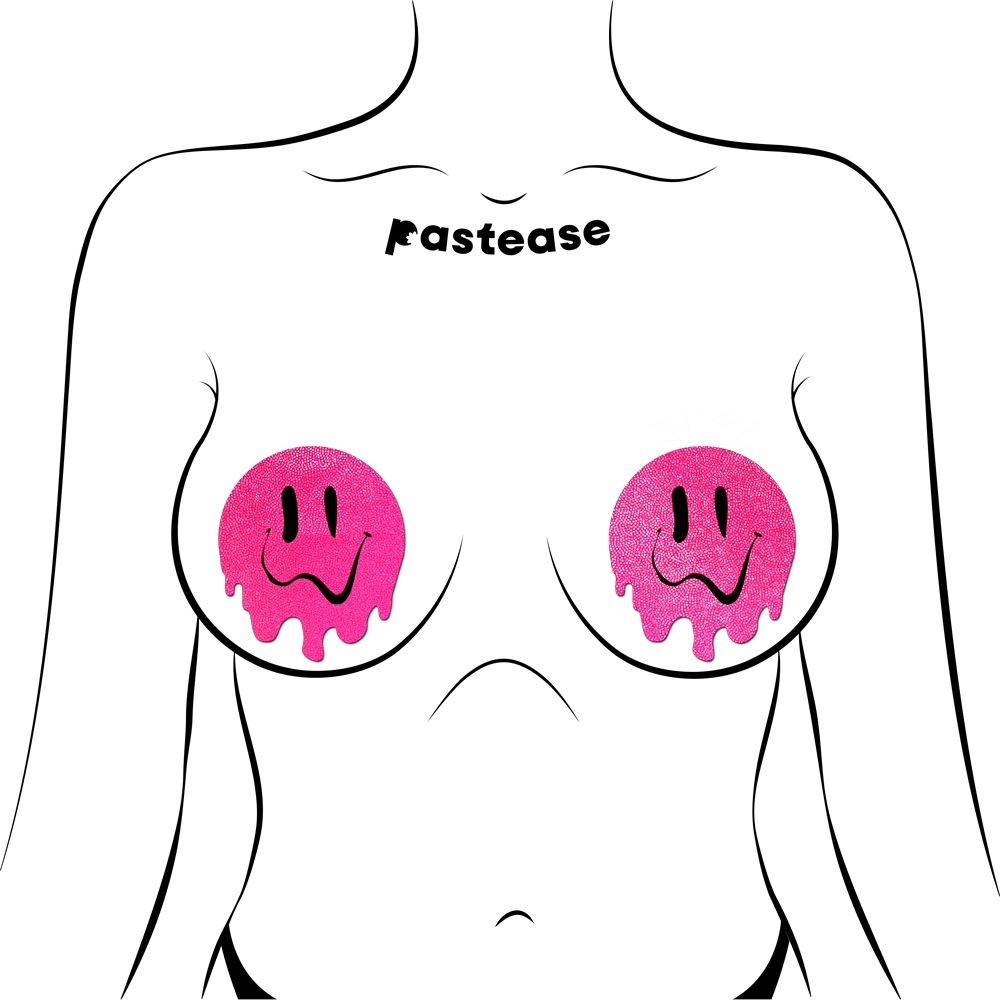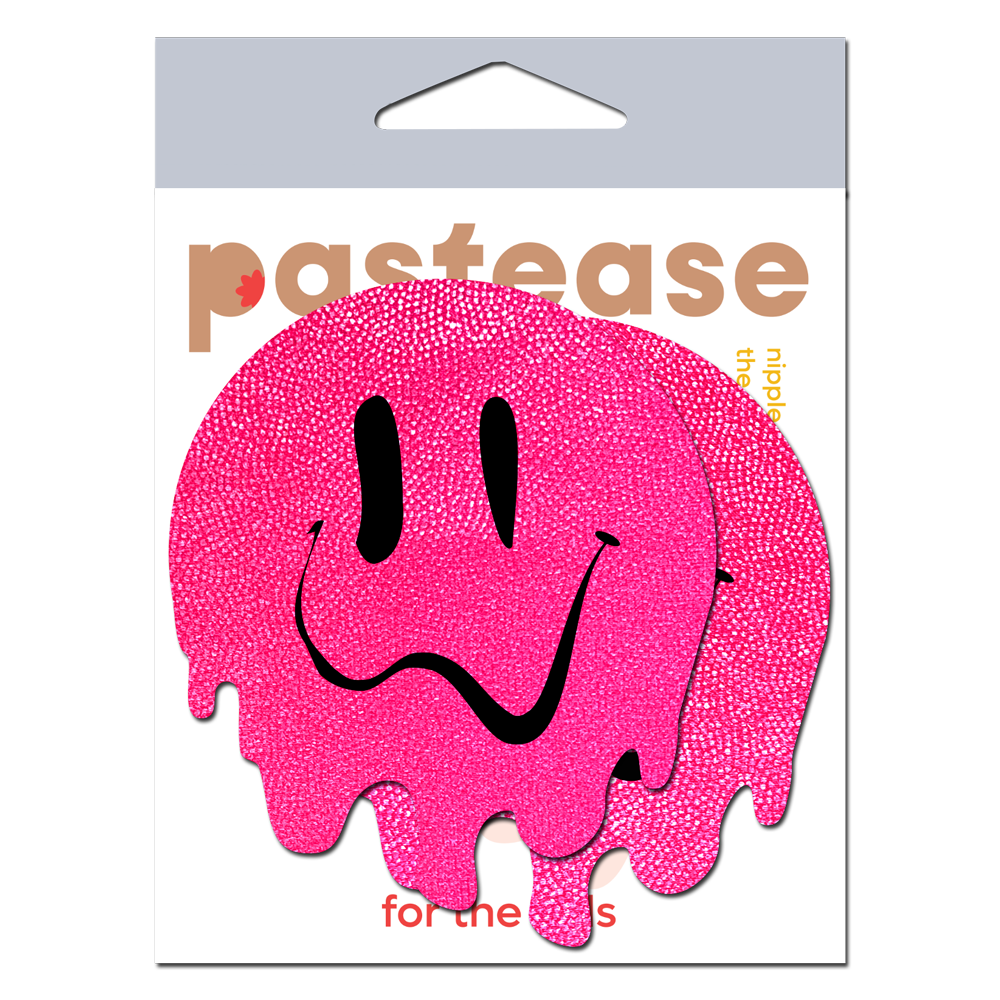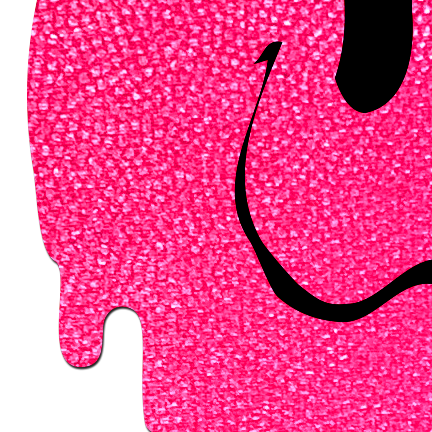 Melty Smiley Face: Neon Pink Melted Smiling Face Nipple Pasties by Pastease
Introducing our Melty Smiley Face Pastease - The Ultimate Festival Accessory for Those Who Dare to Be Different!

Prepare to make a bold statement at your next festival with our Melty Smiley Face Pastease! These neon pink Pastease feature a distinctive black smiley face design that appears to be melting or dripping, adding a unique and edgy twist to your festival look. With dimensions measuring 3" x 3.5" and a circular nipple coverage diameter of 3 inches, you can count on a comfortable and secure fit, ensuring you can wear them all day and dance all night without worry.

Key Features:
Stand Out in Style: Leave a lasting impression with these attention-grabbing Melty Smiley Face Pastease that will set you apart from the crowd and ignite conversations wherever you go.

Weatherproof Wonder: Don't let rain or sweat dampen your festival spirit! These Pastease are designed to be waterproof and sweatproof, so you can dance and party without missing a beat.

Premium Comfort: Crafted from high-quality swimsuit material, these Pastease feel soft against your skin, providing both comfort and durability.

Skin-Friendly Assurance: We prioritize your safety and comfort. Our Melty Smiley Face Pastease are made with medical-grade, latex-free, and hypoallergenic adhesive, making them suitable for even the most sensitive skin types.
Whether you're hitting up EDM festivals, rave parties, or simply seeking to express your unique style, our Melty Smiley Face Pastease are the perfect choice to showcase your individuality. These Pastease are a striking blend of fun and avant-garde design, making them a must-have addition to your festival wardrobe.
Be the trendsetter you were born to be and embrace the festival scene with confidence and style. Get your Melty Smiley Face Pastease now and turn heads wherever you go. Don't miss out on this opportunity to redefine festival fashion – order yours today!
Celebrate freedom worry free! SAFE FOR SKIN
All PASTEASE™ adhesive products are latex-free and leave the skin with no signs of irritation upon removal. MEDICAL-GRADE
At PASTEASE™, our products are hand-made, in house, with LOVE while using the highest-grade materials. WATERPROOF
Our PASTEASE™ brand pasties are waterproof and sweat resistant, keeping you worry free for any occassion.
STYLES PERFERCT FOR THAT SPECIAL SOMEONE
get inspired