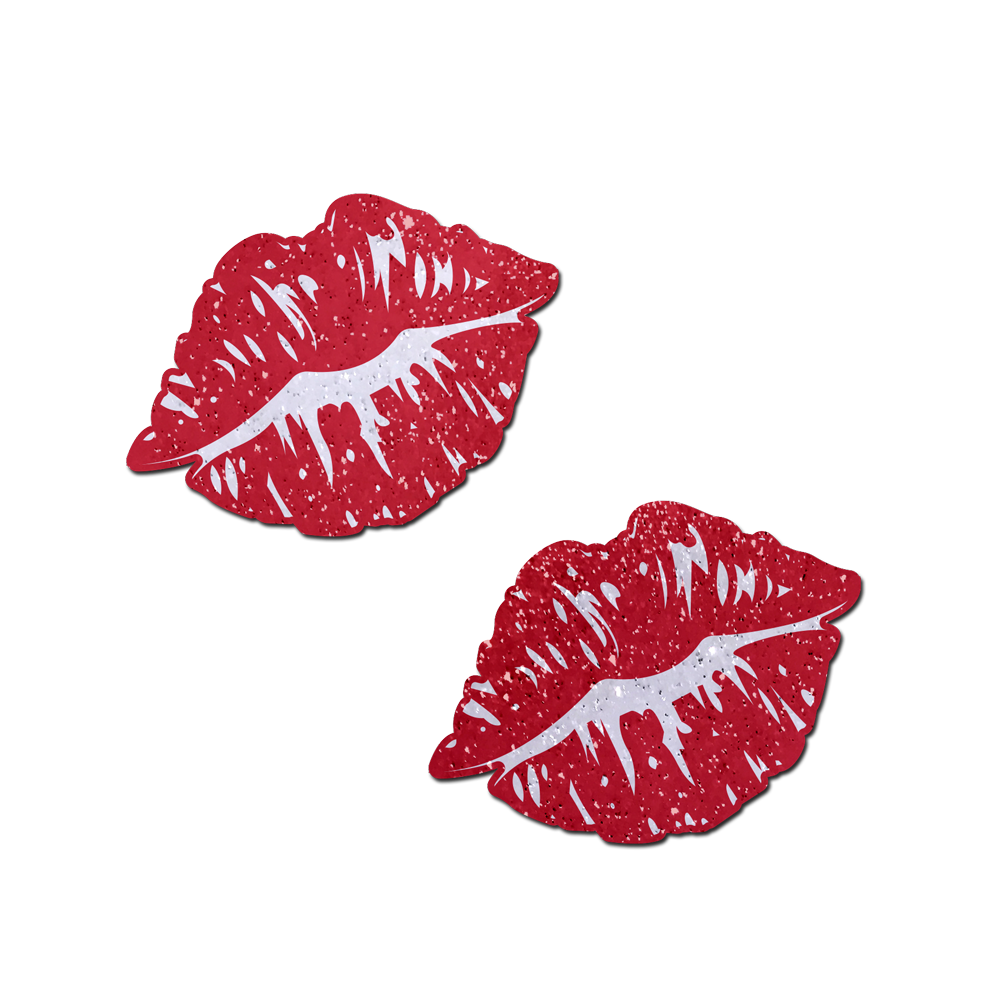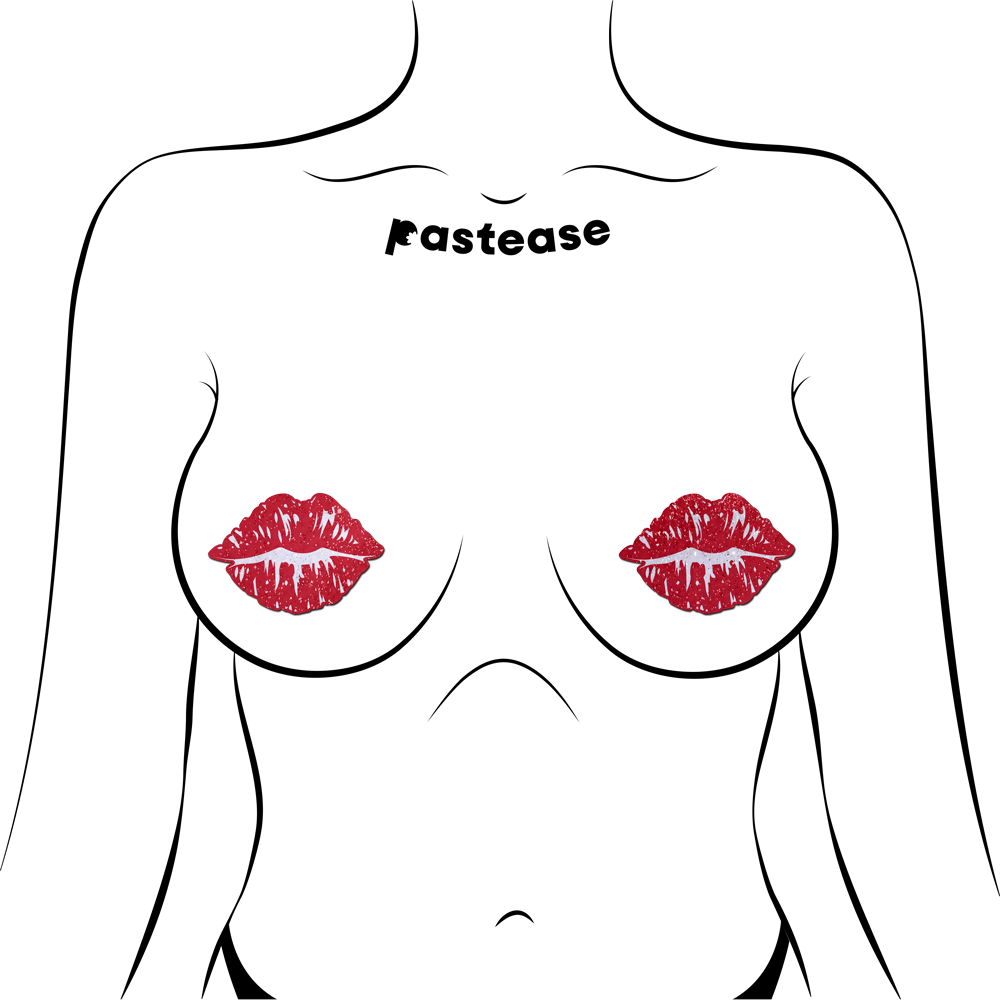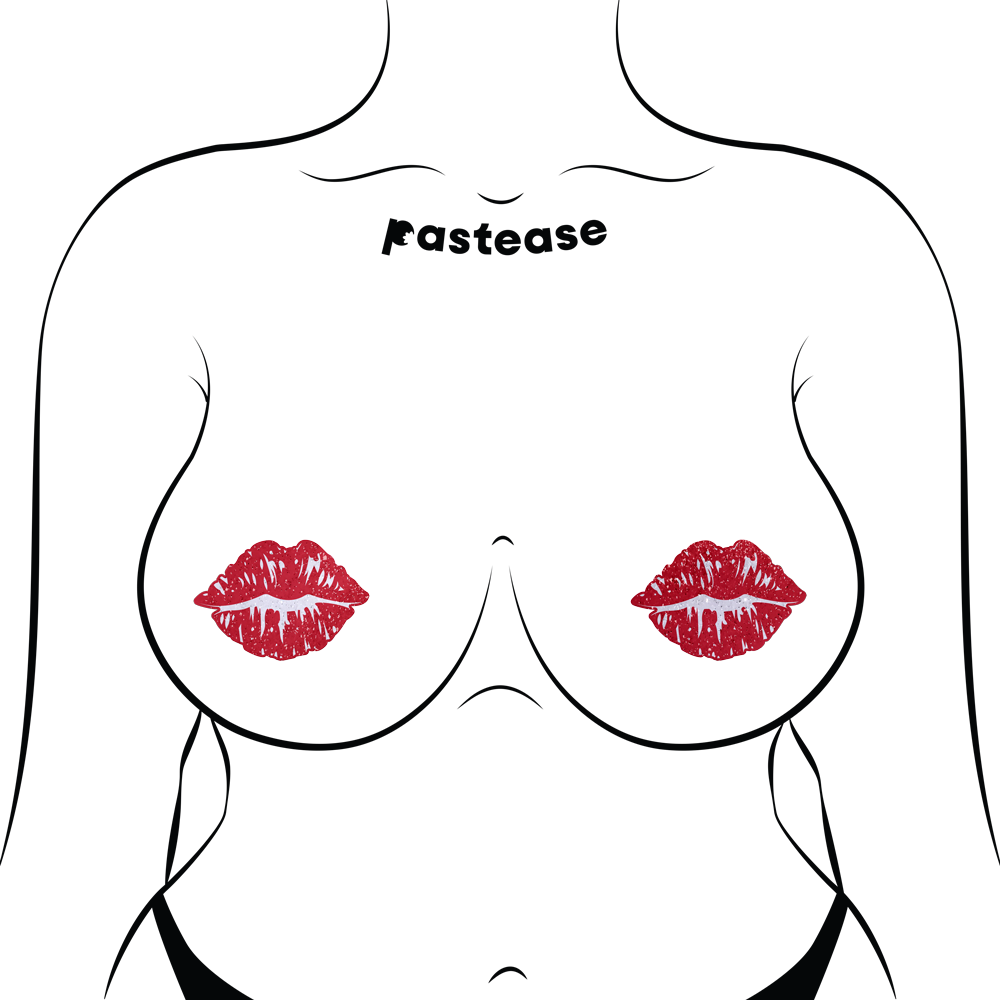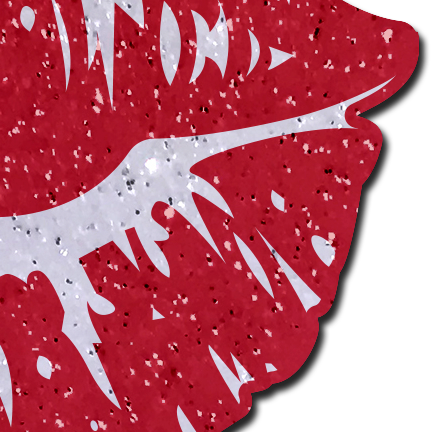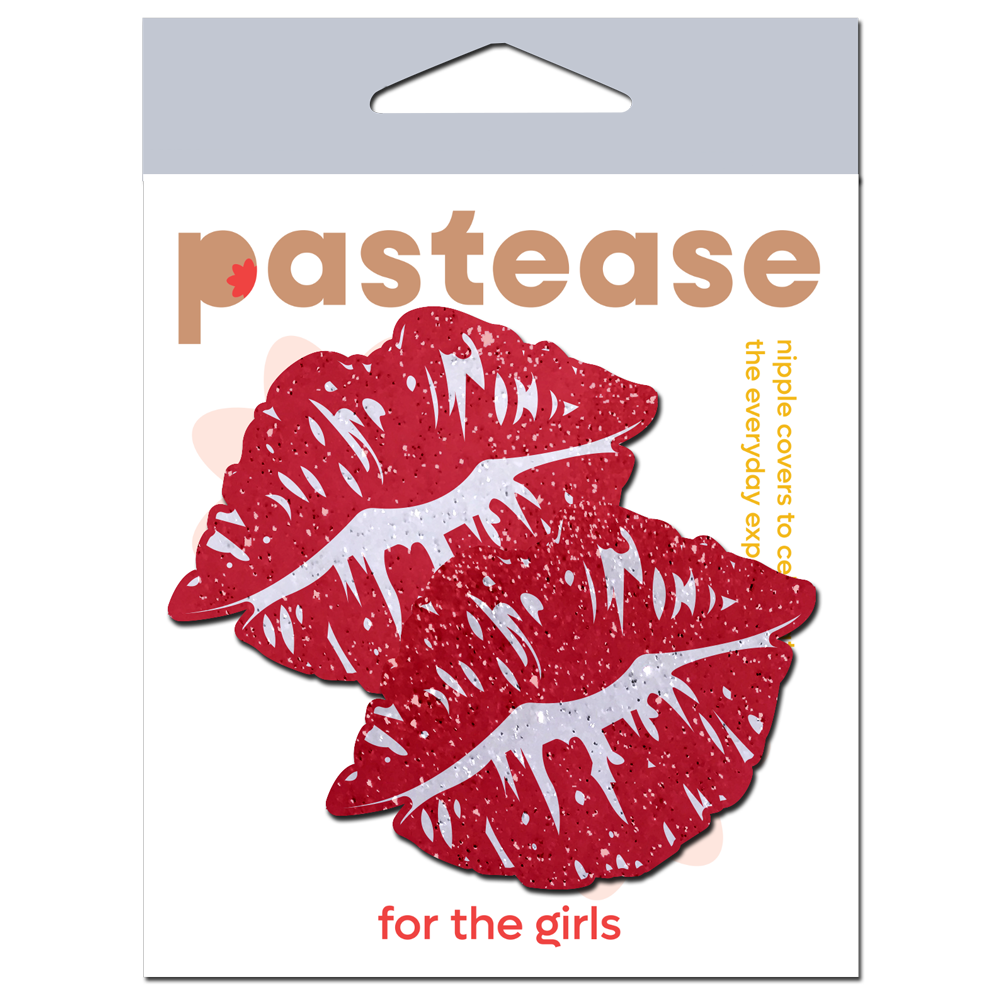 Kisses: Sparkly Red Kissing Puckered Lips Nipple Covers by Pastease
Elevate Your Intimate Moments with Sparkly Red Kissing Puckered Lips Pasties by Pastease
Experience the ultimate in seductive allure with our Sparkly Red Kissing Puckered Lips Pasties. These exquisite pasties, reminiscent of your favorite kissing emoji, are designed to add a touch of luxury and romance to your intimate moments. With dimensions measuring 2.6" x 2" and a circular nipple coverage diameter of 1.8 inches, they ensure a secure and comfortable fit for all-day or all-night wear, empowering you to indulge in passion and confidence.
Key Features:
Sensual Sophistication: Our Kissing Puckered Lips Pasties are the epitome of desire and elegance, enhancing your intimate connection in a way that words alone cannot express.
Passion Unleashed: These pasties are not just beautiful; they're also waterproof and sweatproof, ensuring they stay in place during the most intense moments of desire.
Luxurious Glitter Velvet: Crafted from sparkly red velvet material, they create a luxurious sensory experience, enhancing your appeal and igniting the senses.
Custom Fit: With a form-fitting design, these pasties mold to your contours, providing a natural and seamless look, so you can focus on what truly matters.
Skin-Kind Assurance: Your well-being is our priority. Made with medical-grade, latex-free, and hypoallergenic adhesive, these pasties are gentle on all skin types.
Whether you're surprising your partner, celebrating a special occasion, or simply wanting to feel more confident and alluring, our Sparkly Red Kissing Puckered Lips Pasties are the perfect choice.
Rediscover the spark of romance, express your love, and savor moments of intimacy with these captivating pasties. Create unforgettable memories that will last a lifetime.
Indulge in the allure of our Sparkly Red Kissing Puckered Lips Pasties, and elevate your intimate moments to new heights. Order yours today to set the stage for an unforgettable journey of love and desire.
Celebrate freedom worry free! SAFE FOR SKIN
All PASTEASE™ adhesive products are latex-free and leave the skin with no signs of irritation upon removal. MEDICAL-GRADE
At PASTEASE™, our products are hand-made, in house, with LOVE while using the highest-grade materials. WATERPROOF
Our PASTEASE™ brand pasties are waterproof and sweat resistant, keeping you worry free for any occassion.
STYLES PERFERCT FOR THAT SPECIAL SOMEONE
get inspired