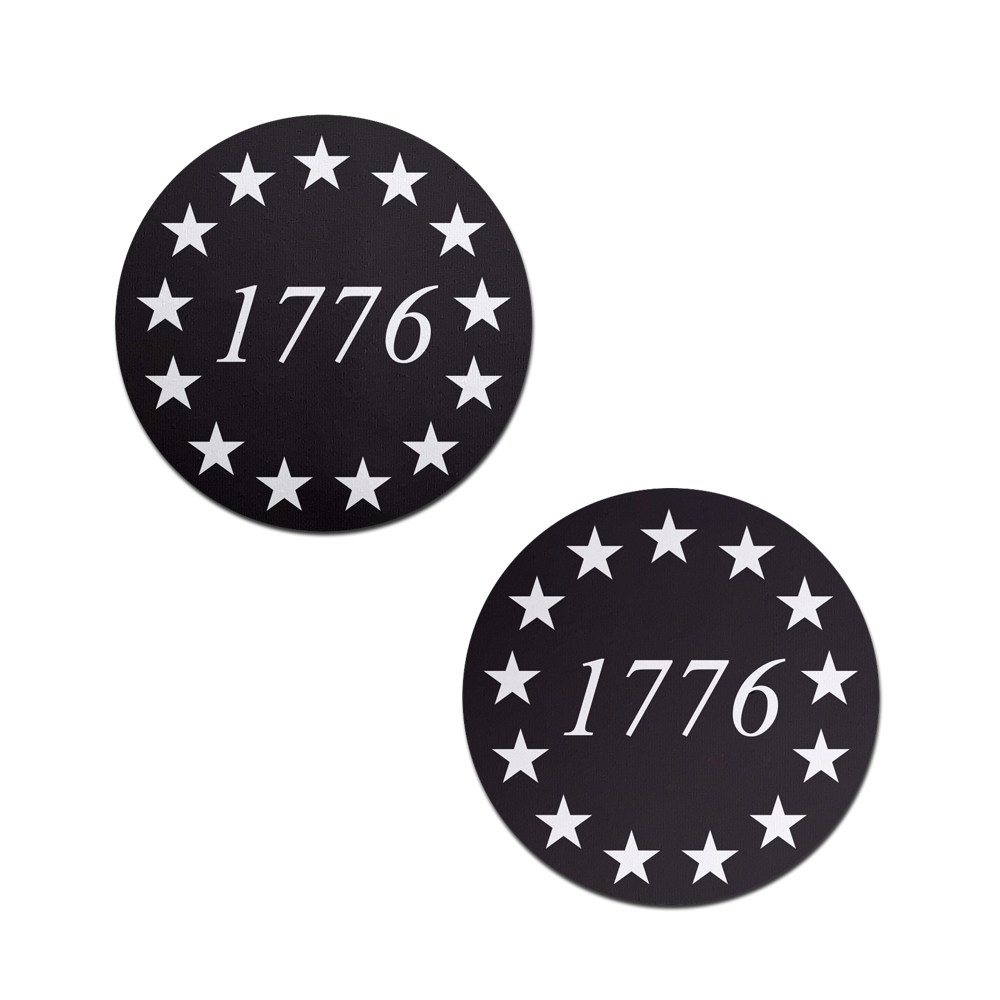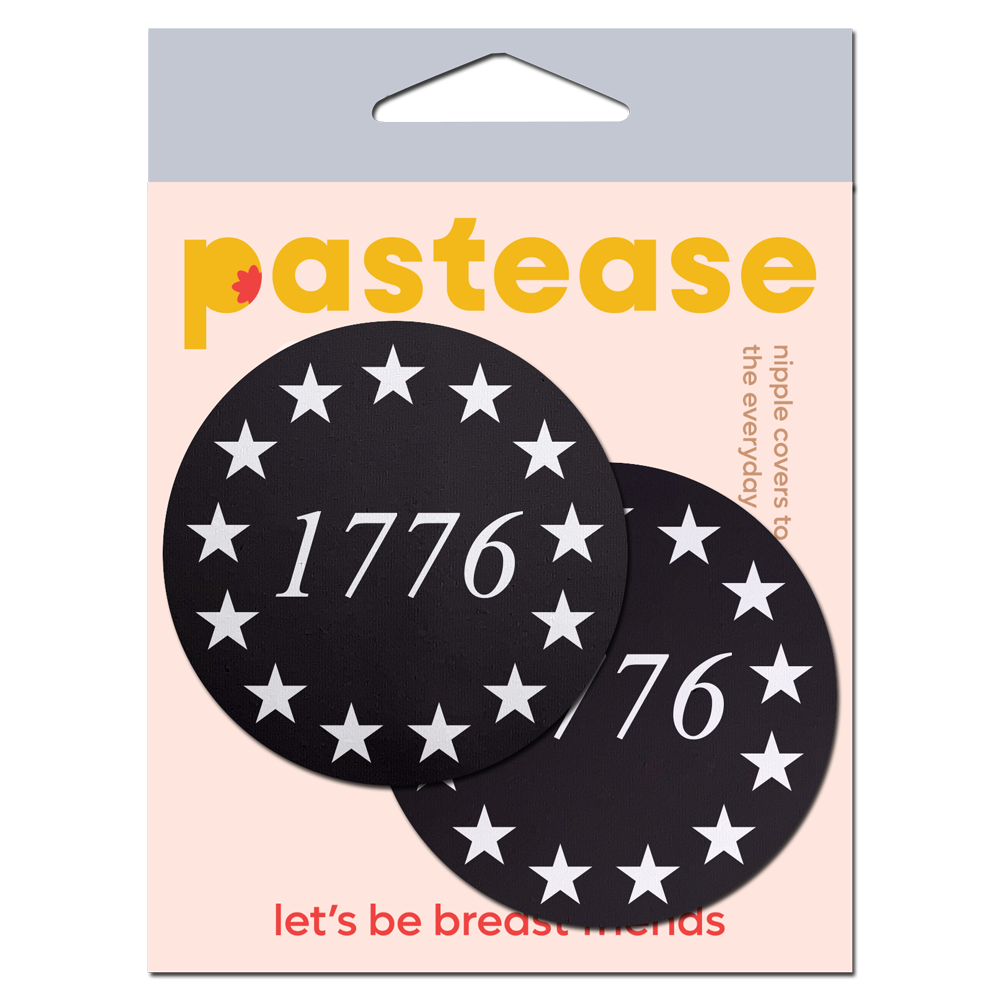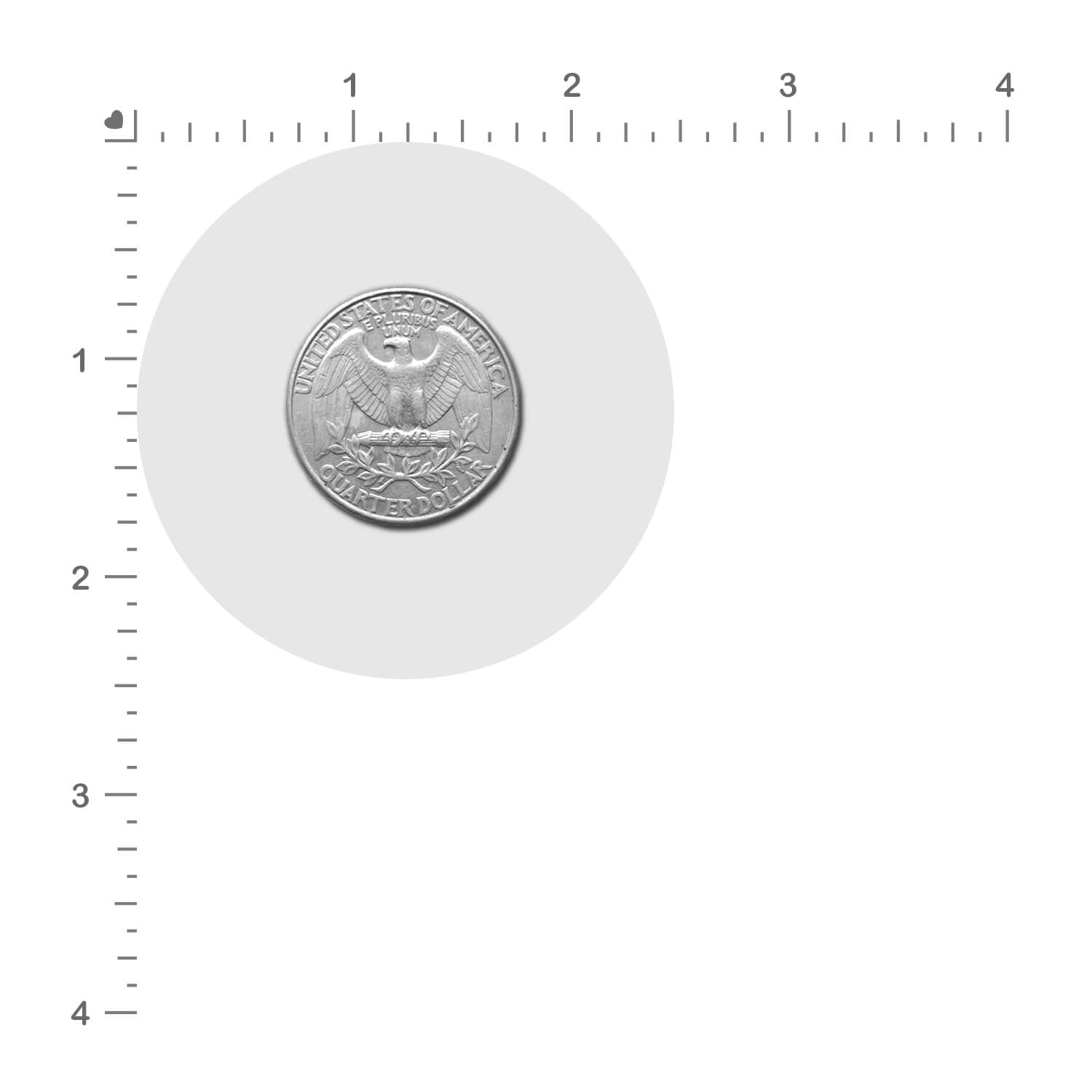 1776 Star Spangled Black & White Nipple Pasties by Pastease
1776 Star Spangled Black & White Nipple Pasties by Pastease
Introducing "1776 Pastease" - a patriotic masterpiece that pays homage to the birth of a nation! Made from a soft poly blend material in timeless black, these Pastease proudly showcase the classic ring of 13 stars, for each of the original colonies, surrounding the iconic year 1776, all printed in brilliant white and hand-made in the USA! 

Inspired by the spirit of freedom and independence, these Pastease are perfect for those who want to show off their love for their country in a bold and unique way. Whether you're celebrating the Fourth of July or simply embracing your patriotic side, these Pastease are a must-have for any proud, bikini-wearing American. 

Just peel-and-stick on clean, dry skin. All Pastease® feature latex-free, medical-grade, waterproof adhesive that stay securely in place for as long as you like and until they are gently removed.
Dimensions: 2.5 inches
Coverage: 2.5 inches inches
All Pastease® products are hand-made, so the finished product you receive may vary slightly from the posted image. Go get your Sexy Fun Freedom On! X♥X♥ Pastease®!
Celebrate freedom worry free! SAFE FOR SKIN
All PASTEASE™ adhesive products are latex-free and leave the skin with no signs of irritation upon removal. MEDICAL-GRADE
At PASTEASE™, our products are hand-made, in house, with LOVE while using the highest-grade materials. WATERPROOF
Our PASTEASE™ brand pasties are waterproof and sweat resistant, keeping you worry free for any occassion.