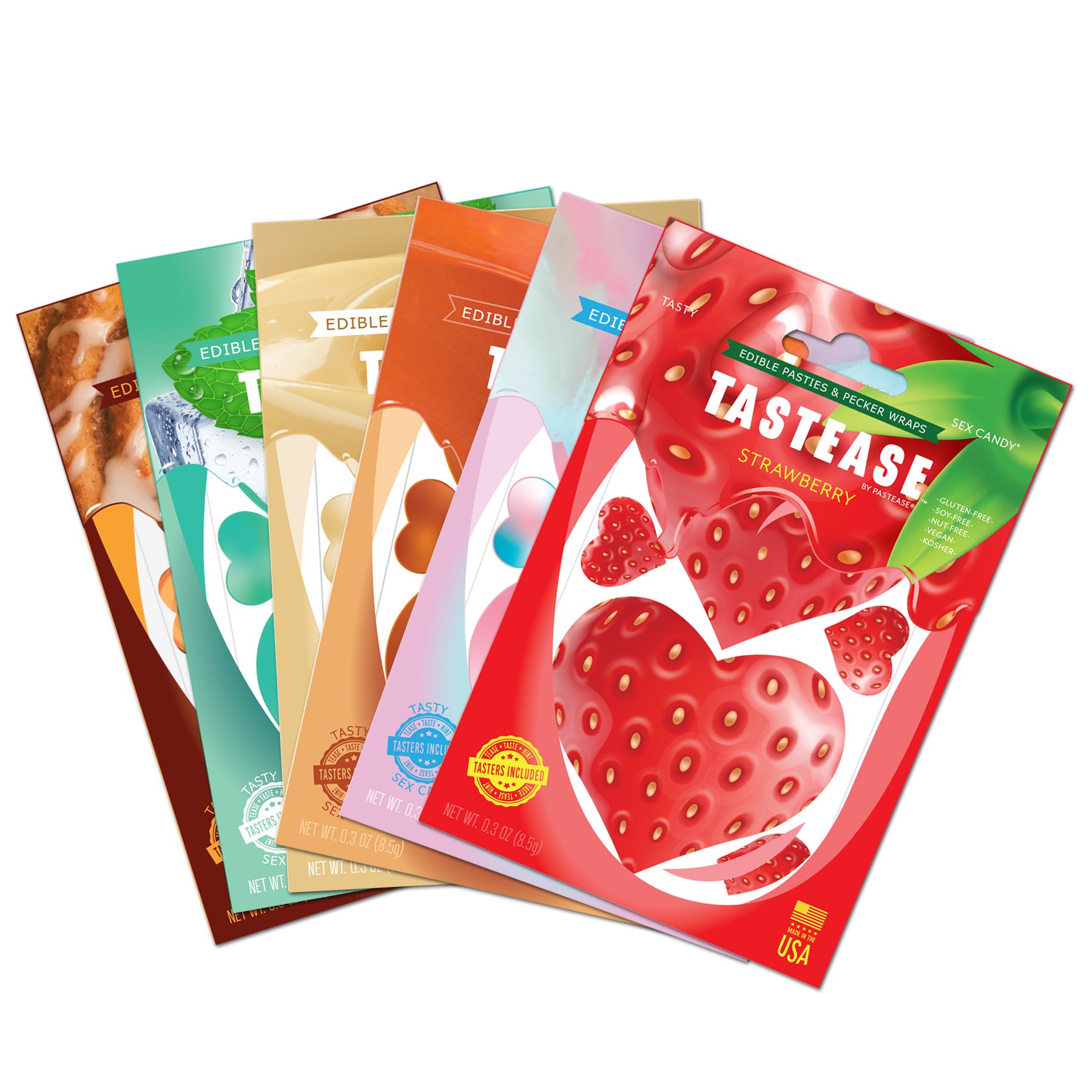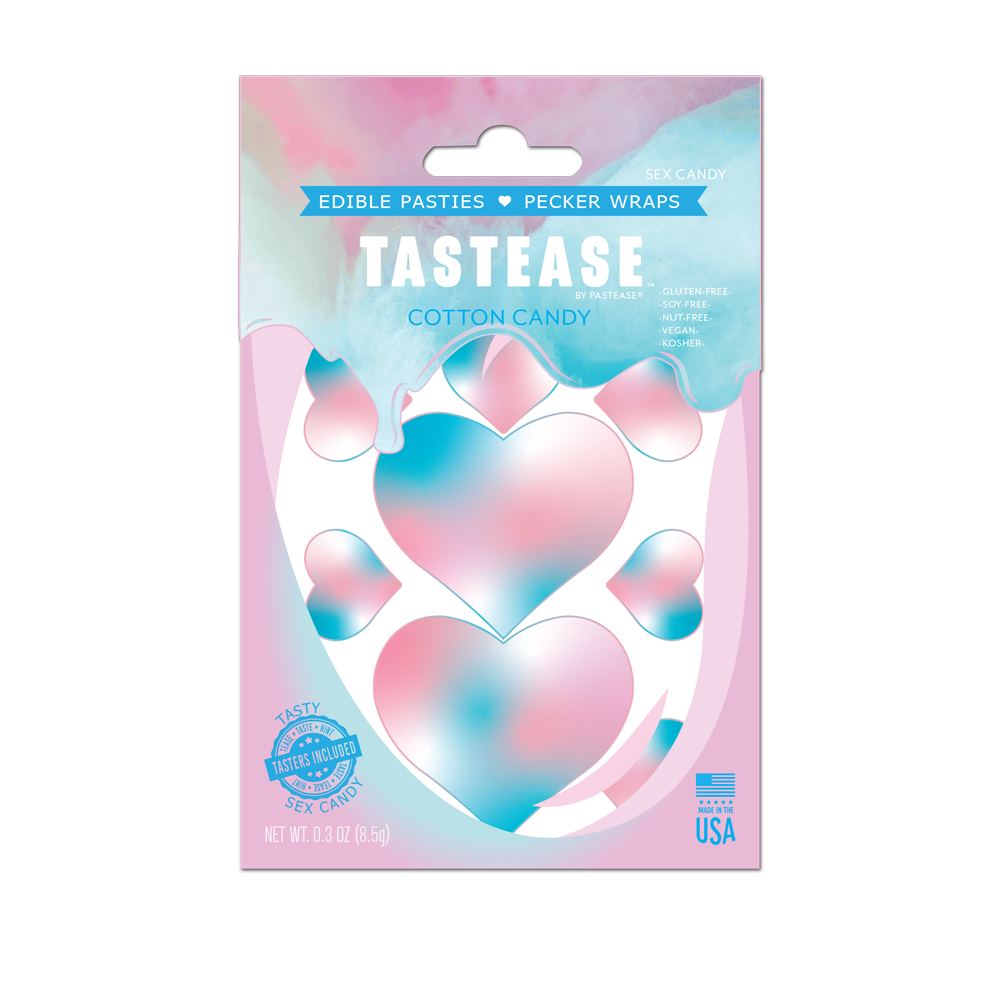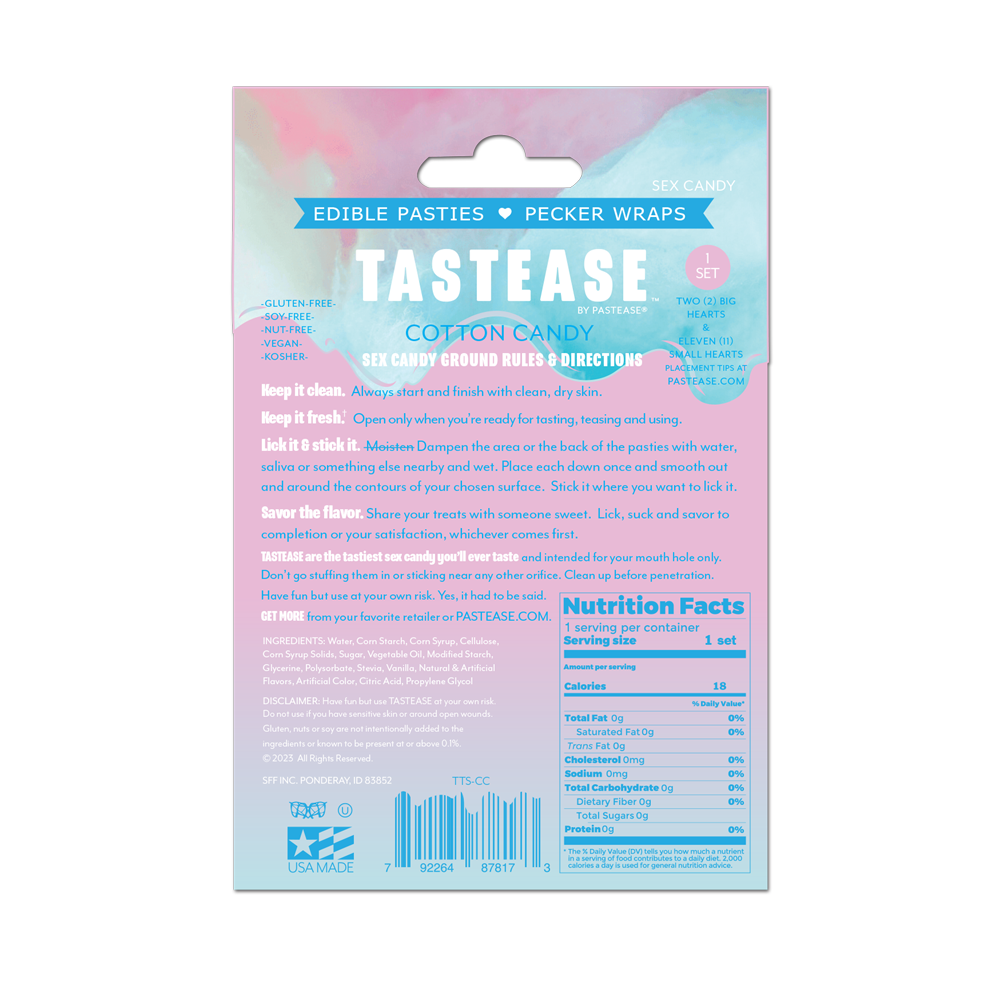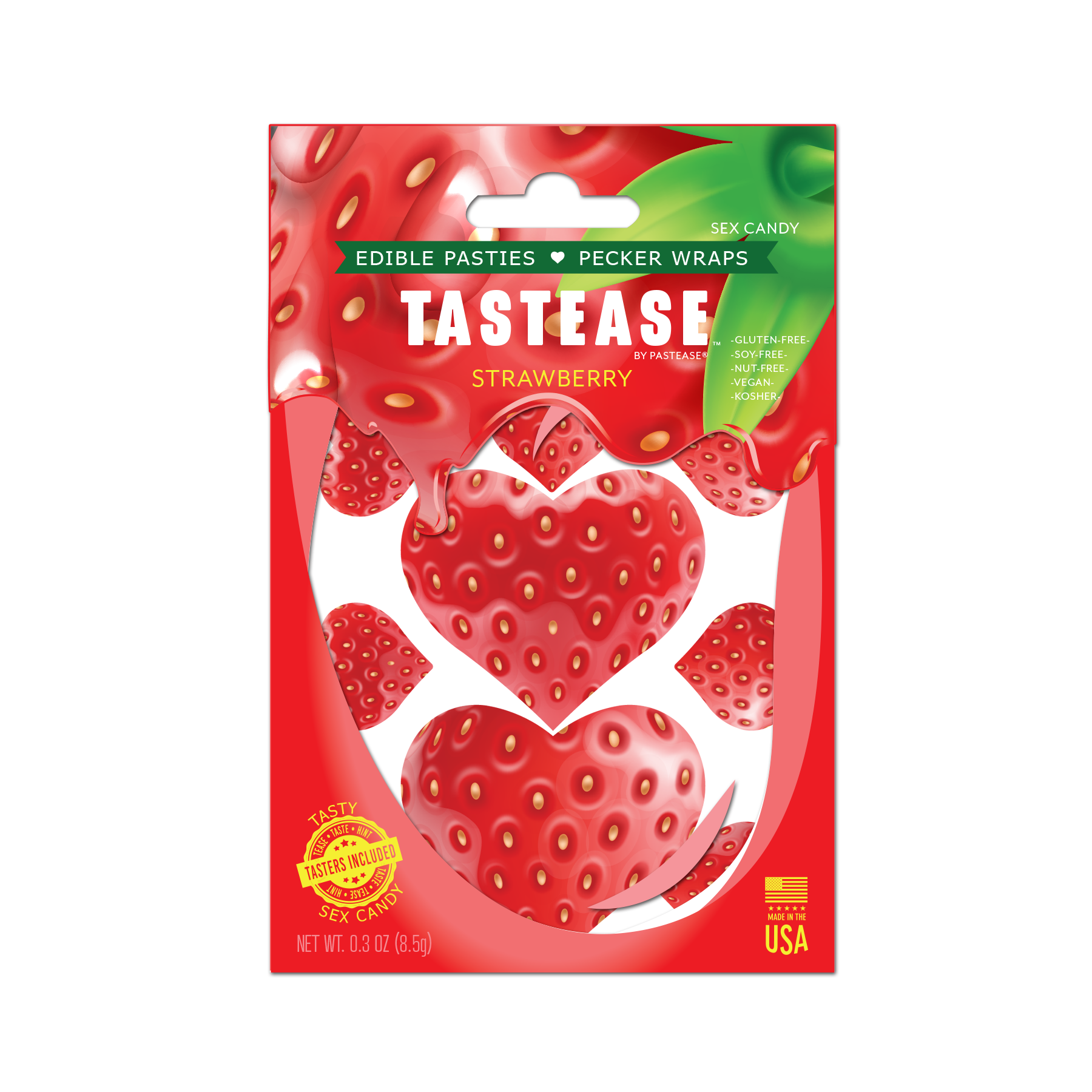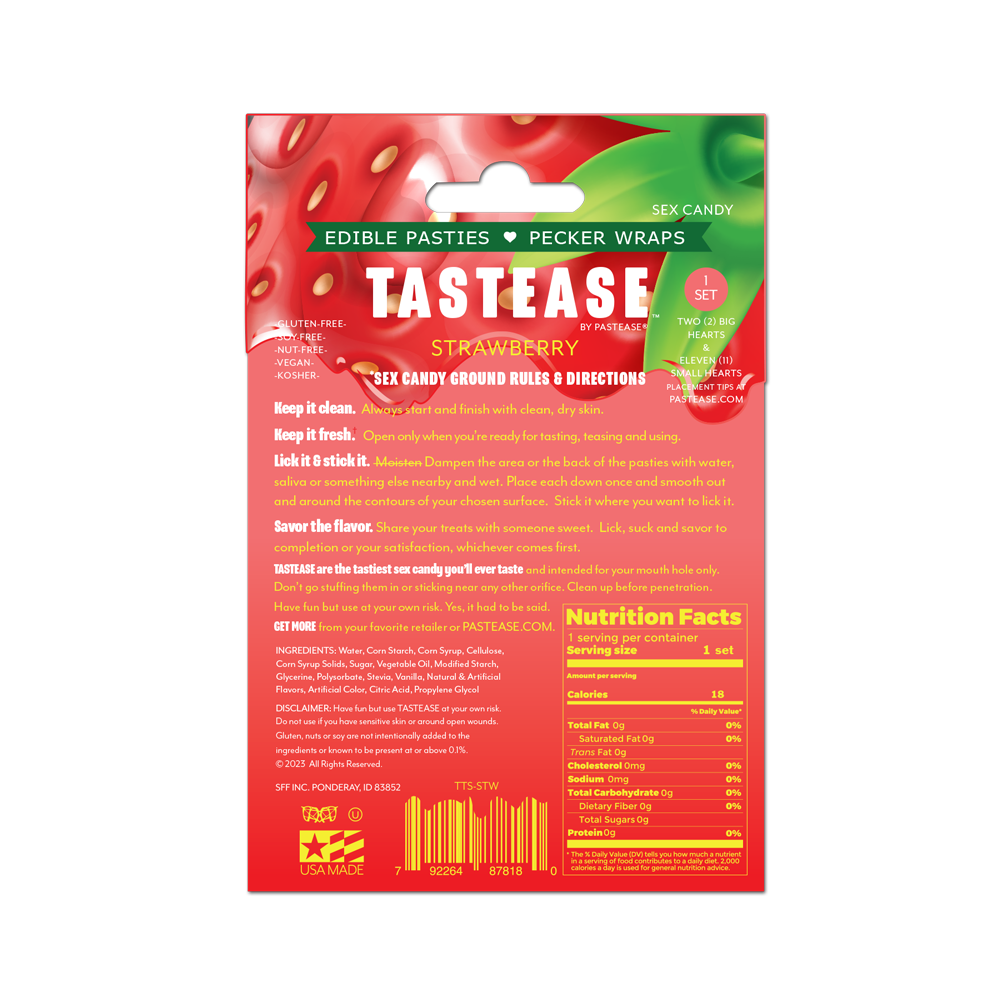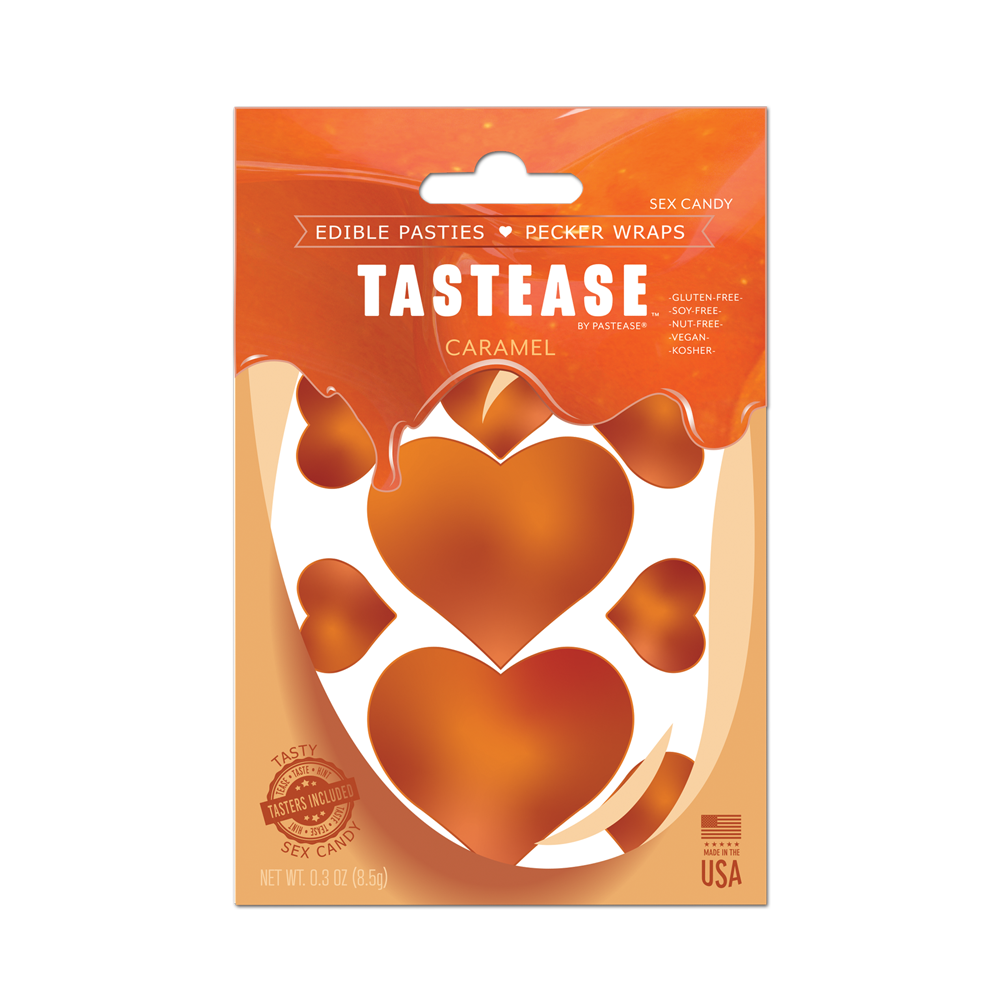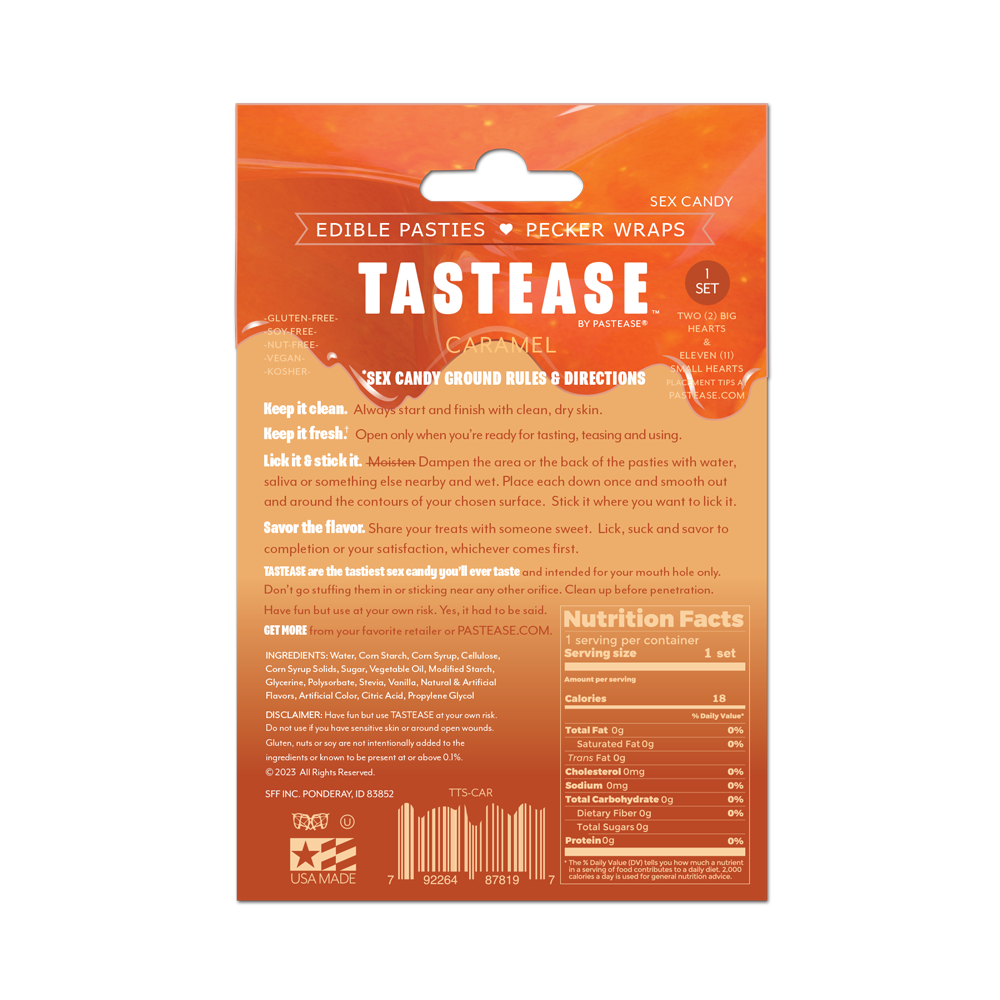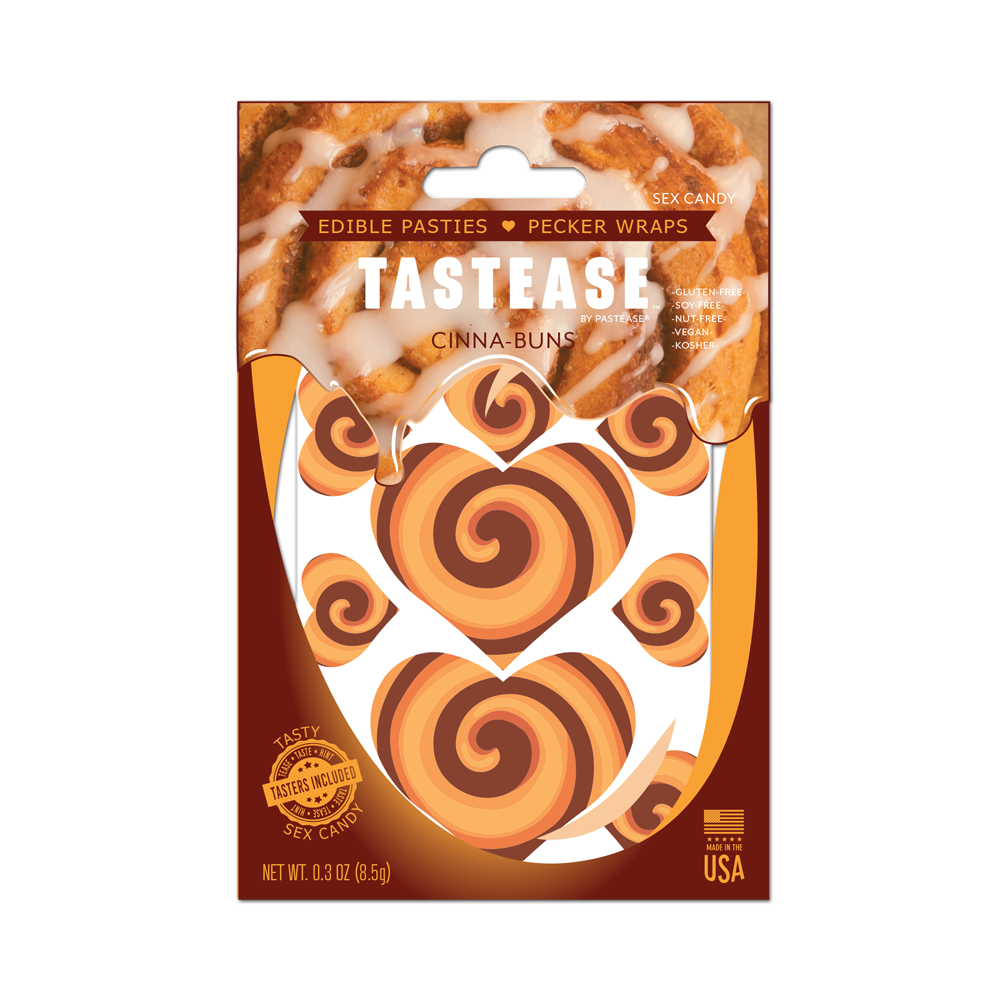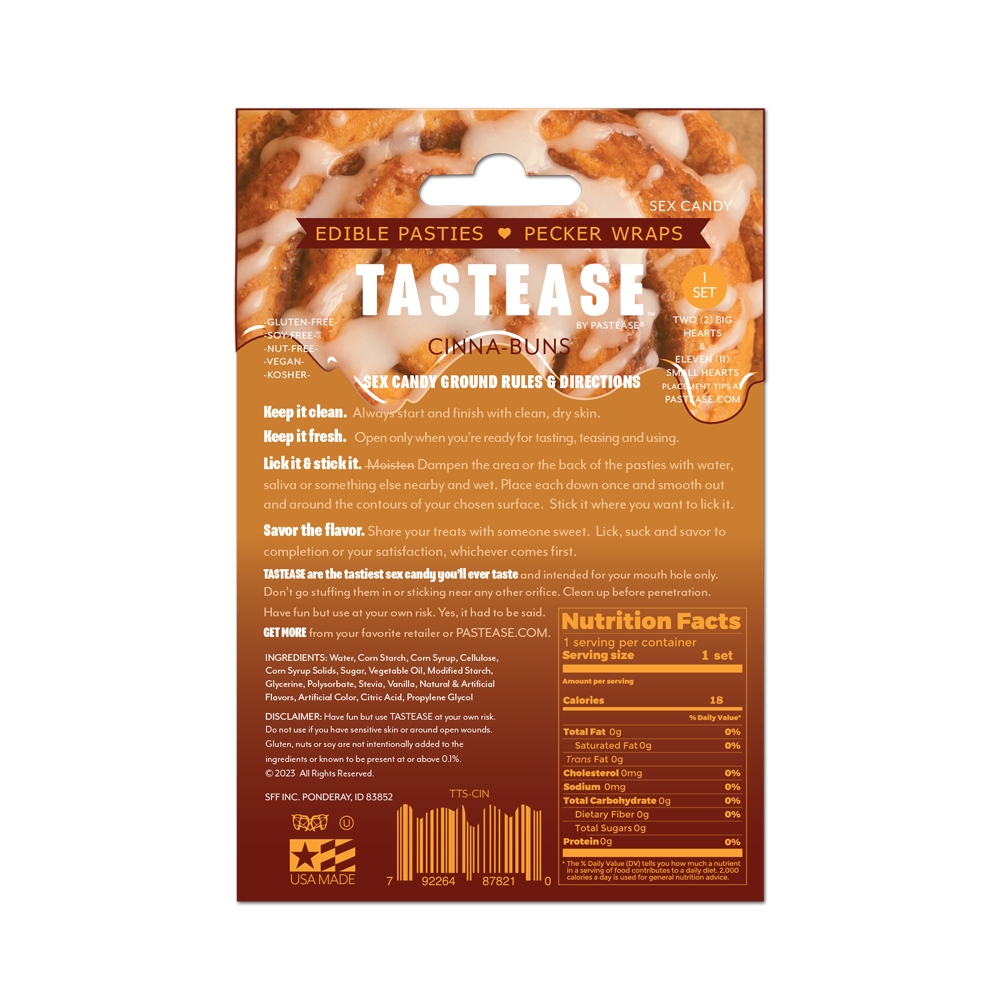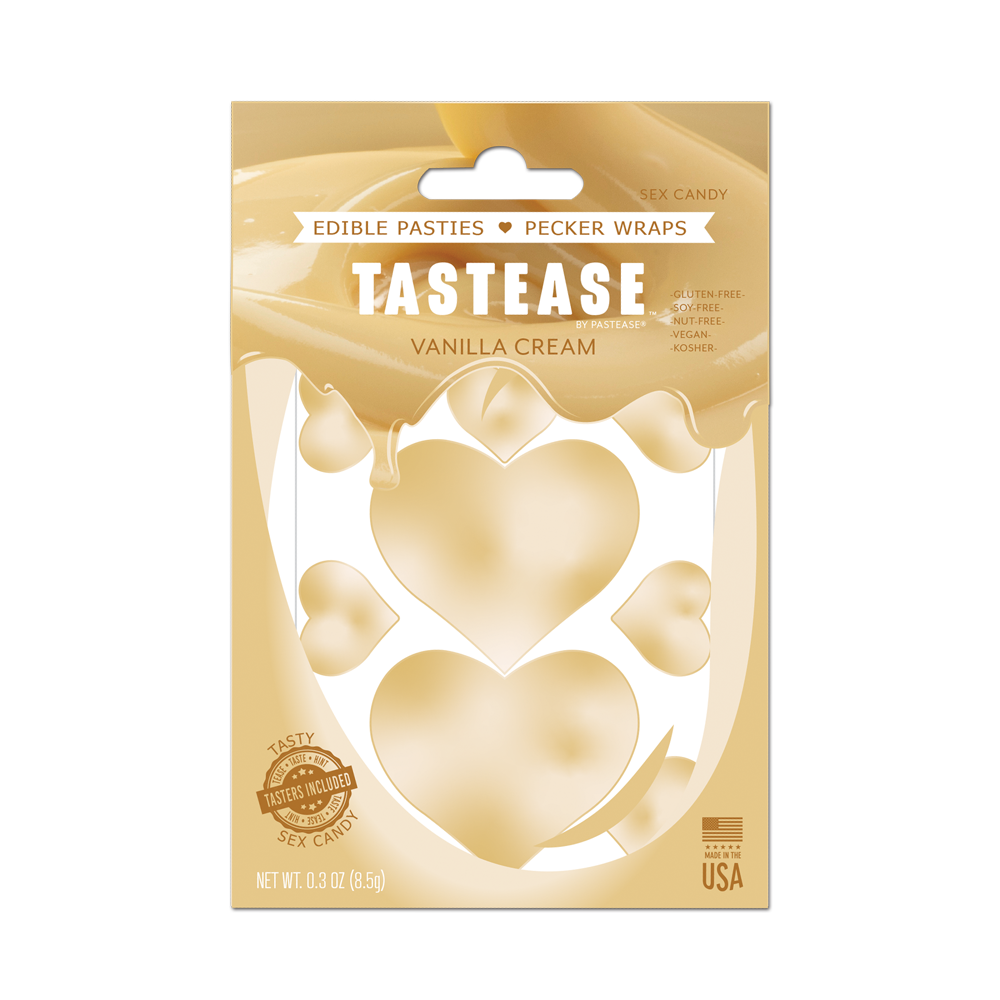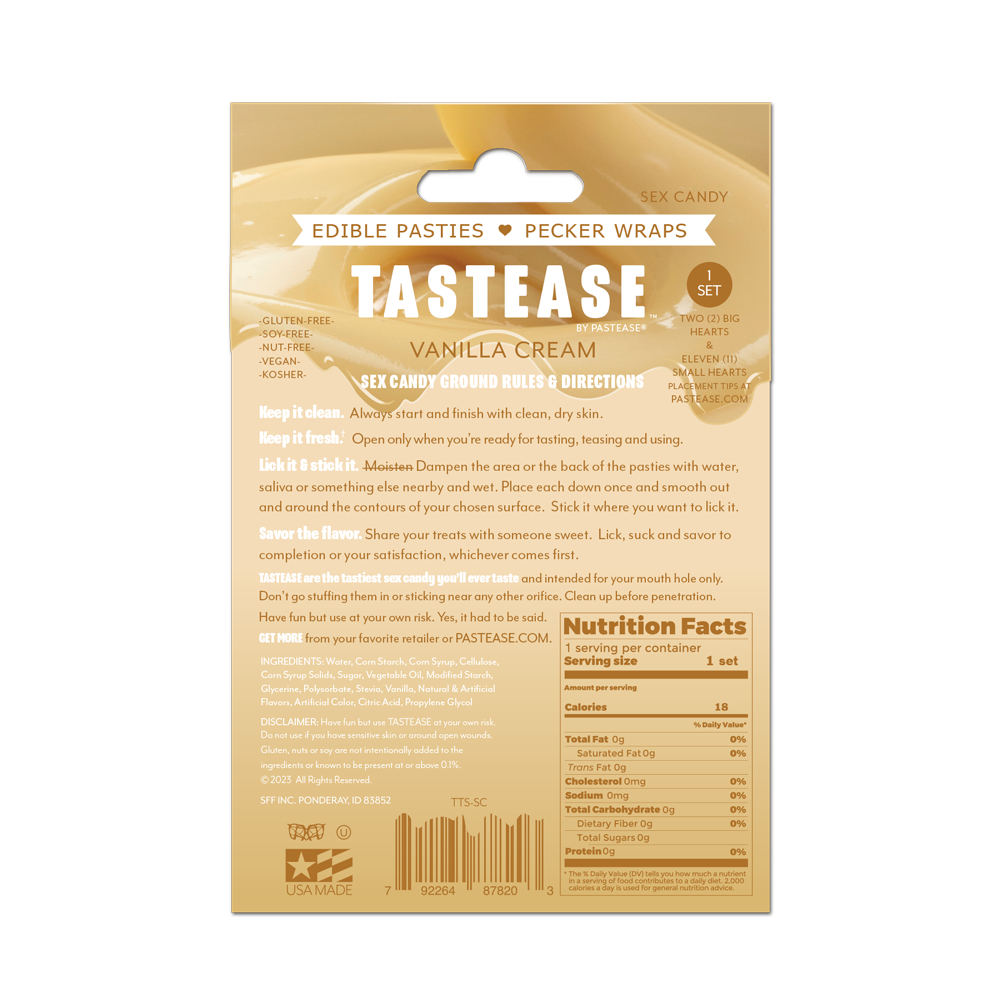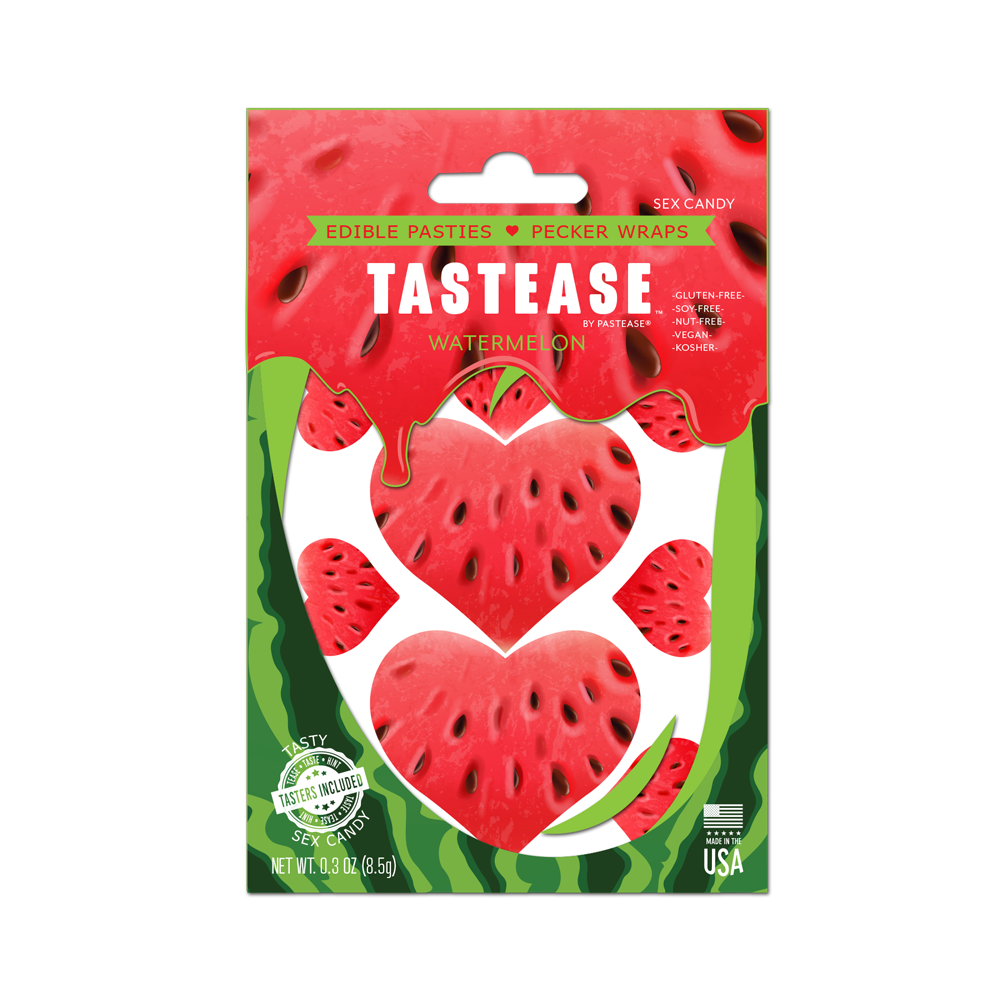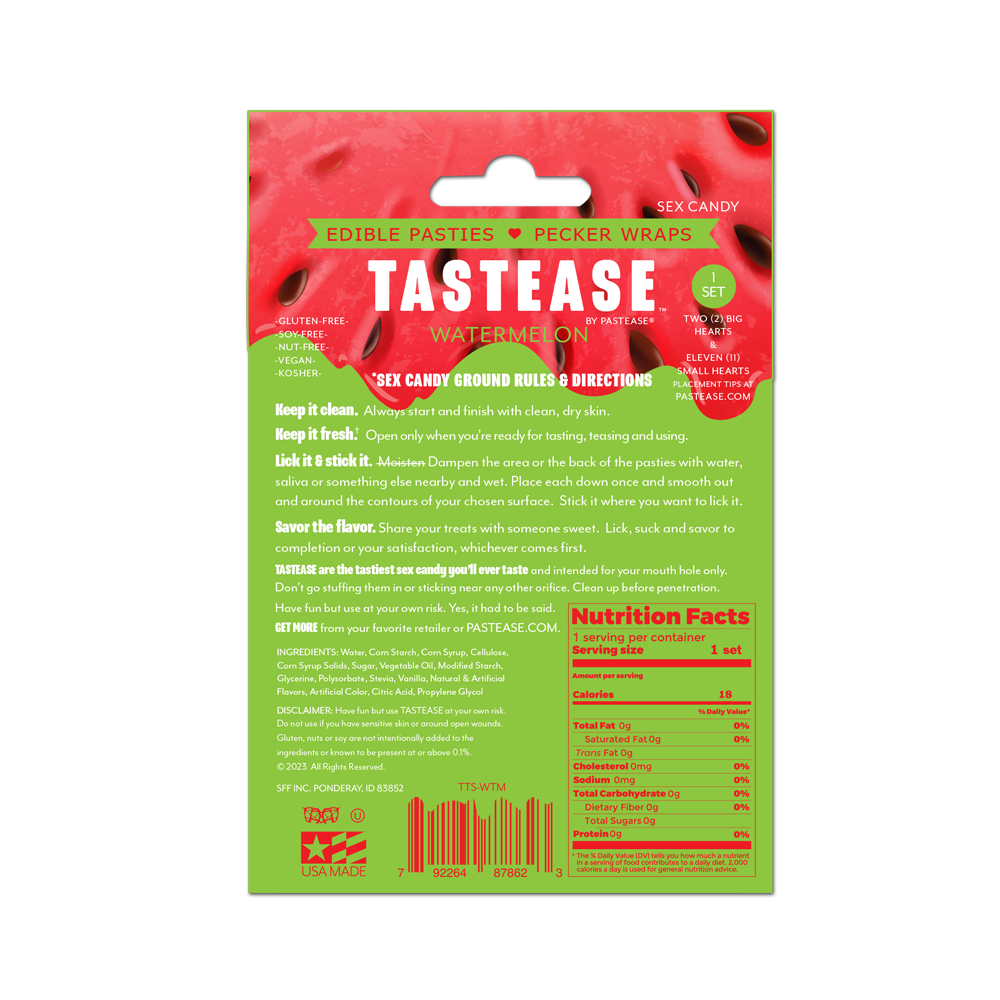 Tastease: Edible Pasties & Pecker Wraps Candy by Pastease
SEX CANDY GROUND RULES & DIRECTIONS
Keep it clean. Always start and finish with clean, dry skin.
Keep it fresh. Open only when you're ready for tasting, teasing and using.
Lick it & stick it. Moisten Dampen the area or the back of the pasties with water, saliva or something else nearby and wet. Place each down once and smooth out and around the contours of your chosen surface. Savor the flavor.
Savor The Flavor. Share your edible body pasties with someone sweet. Lick. suck and savor to completion or your satisfaction, whichever comes first.
TASTEASE are the tastiest sex candy you'll ever taste and intended for your mouth hole only. Don't go stuffing them in or sticking them near any orifice. Clean up before penetration. Have fun but use at your own risk, yes it has to be said.
INGREDIENTS: Water, Corn Starch, Corn Syrup, Cellulose, Corn Syrup Solids, Vegetable Oil, Modified Starch, Glycerine, Polysorbate, Sucralose, Vanilla, Natural & Artificial Flavors, Artificial Color, Citric Acid, Propylene Glycol
Our Tastease have a shelf life of one year.
Tastease wont melt from exposure to heat, but left out of the package in dry air for too long and they might start to crack
As long as they're not exposed to dry air they and the original packaging isn't damaged there should be no issues.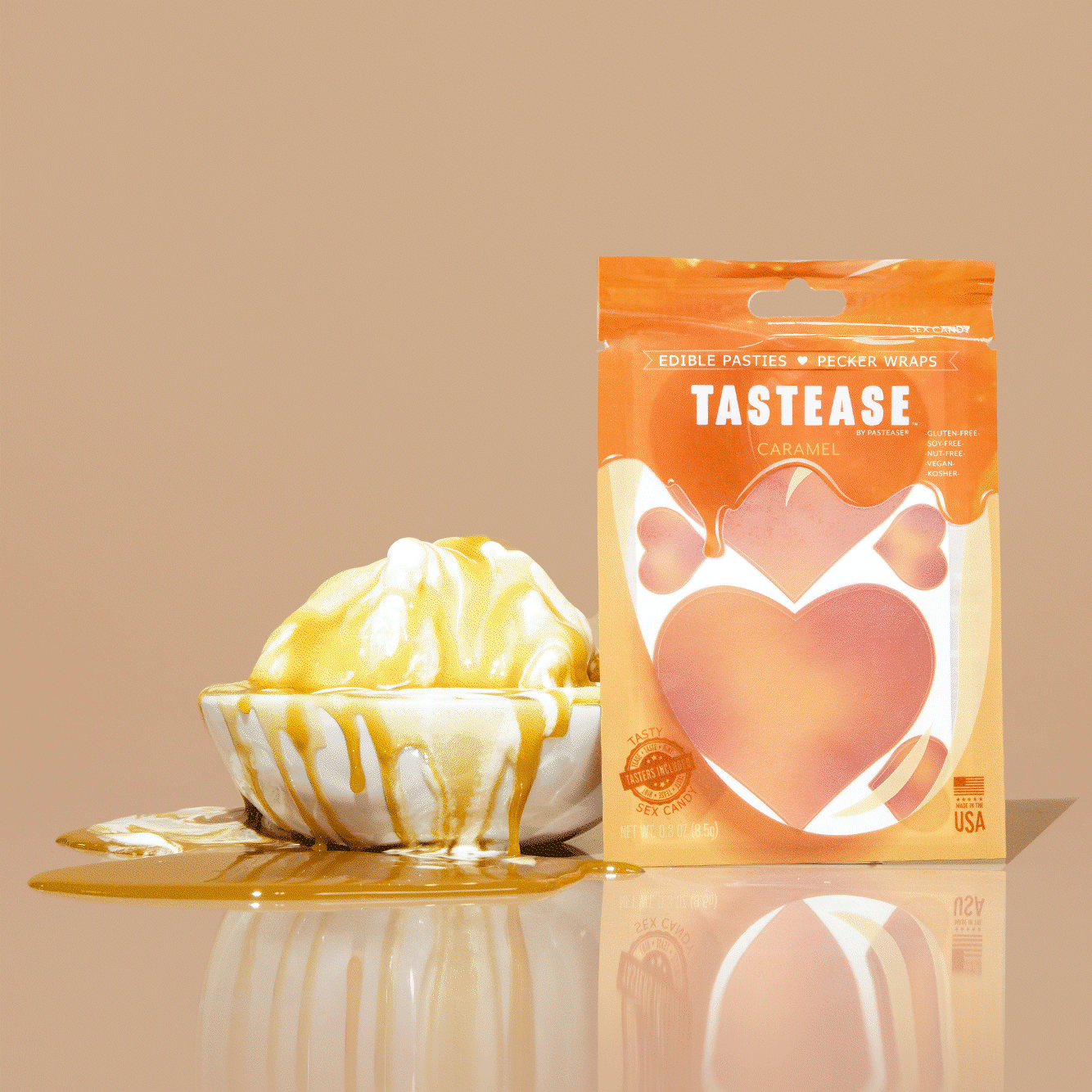 TASTES SWEET
Intended to taste great for consumption. Although it might look like fun these Pastease were designed for your consumption in mind.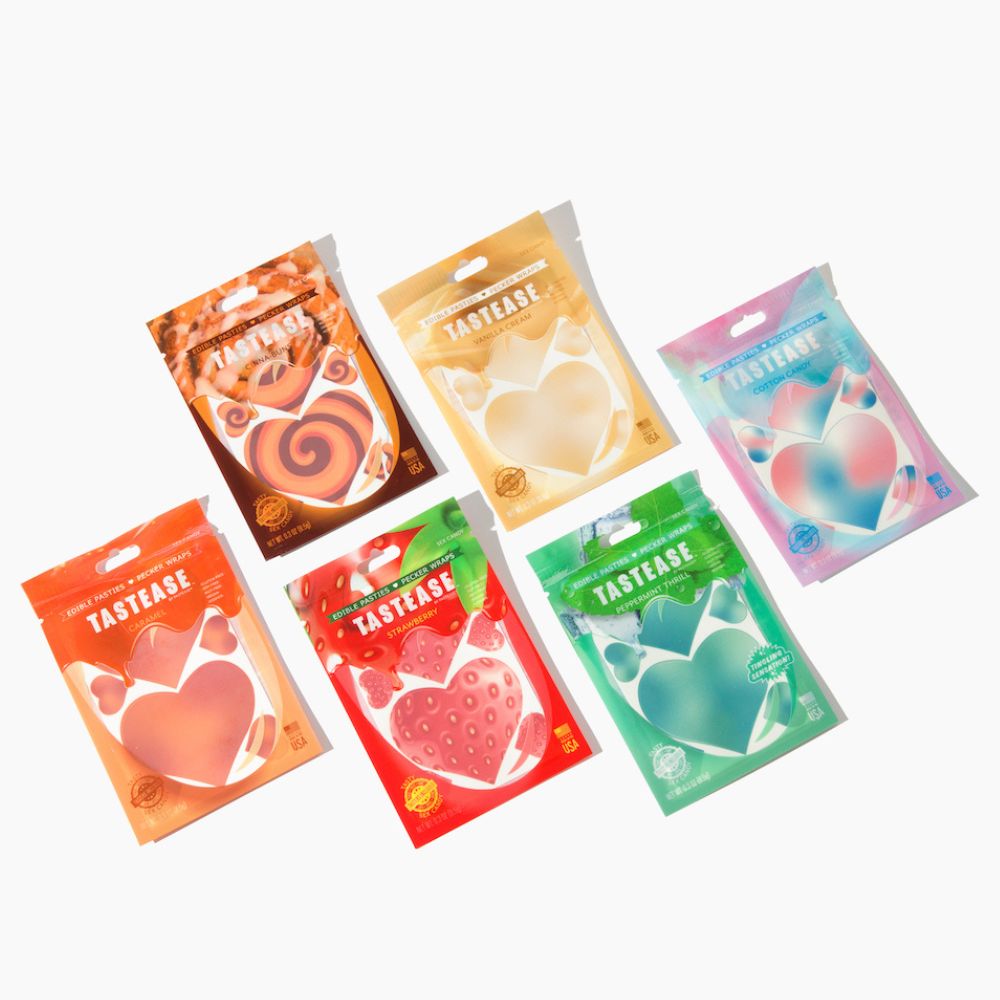 SAFE TO EAT
Our TASTEASE pasties are 100% vegan, soy, gluten, and nut free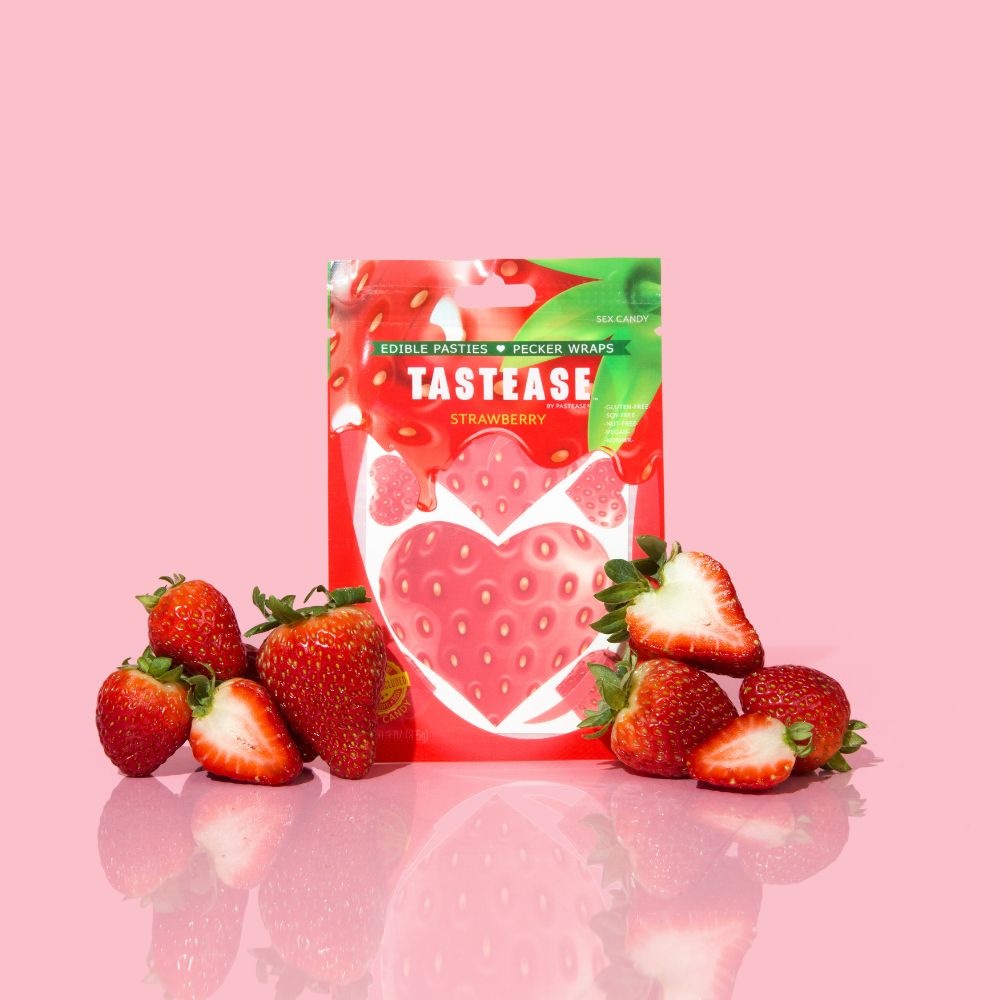 TASTERS INCLUDED
Interested in just how good Tastease taste? Tasters are included in every pack of tastease