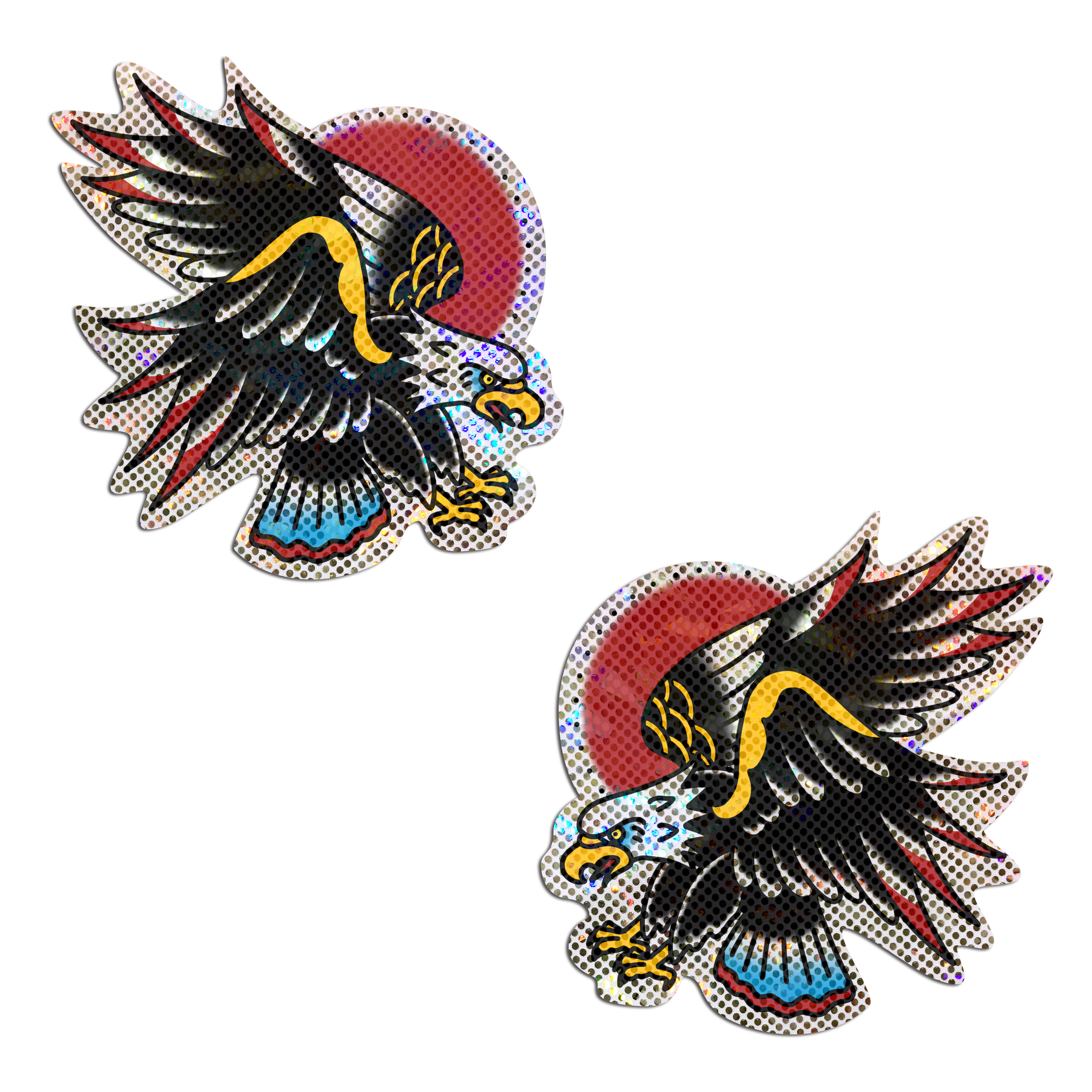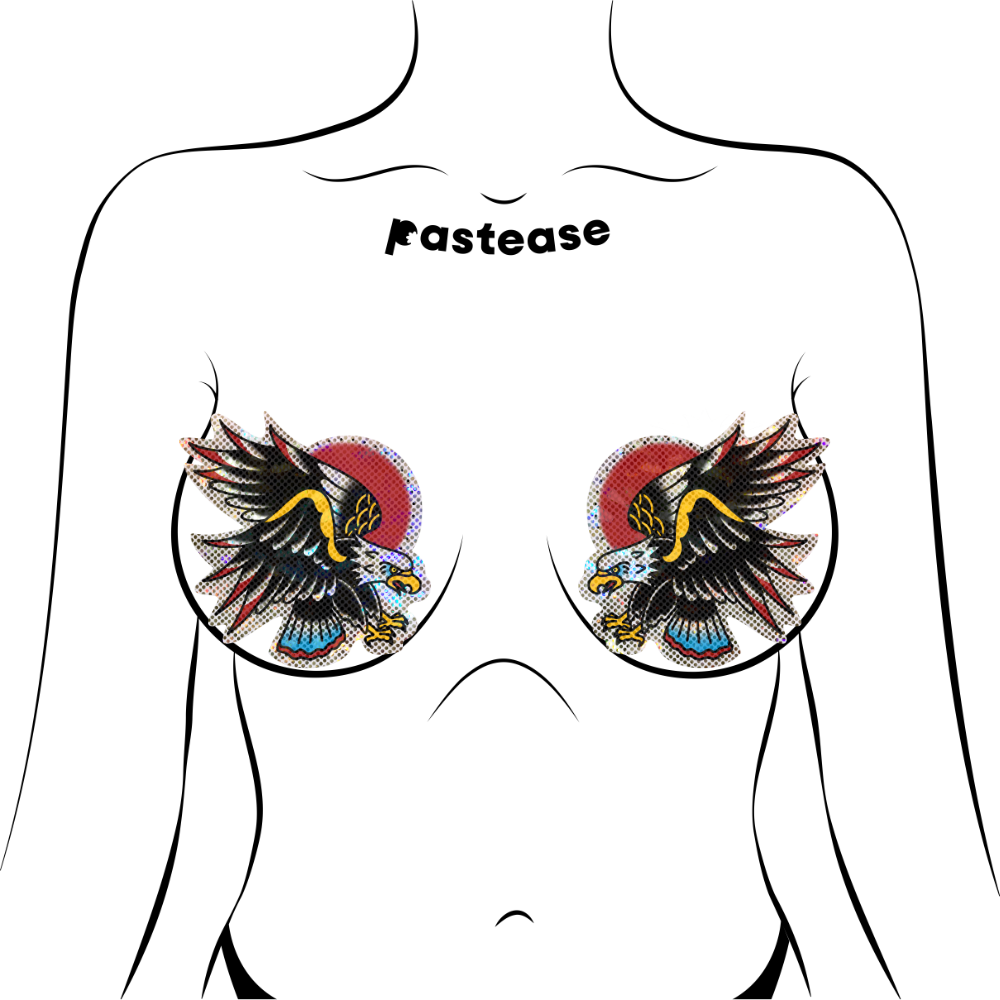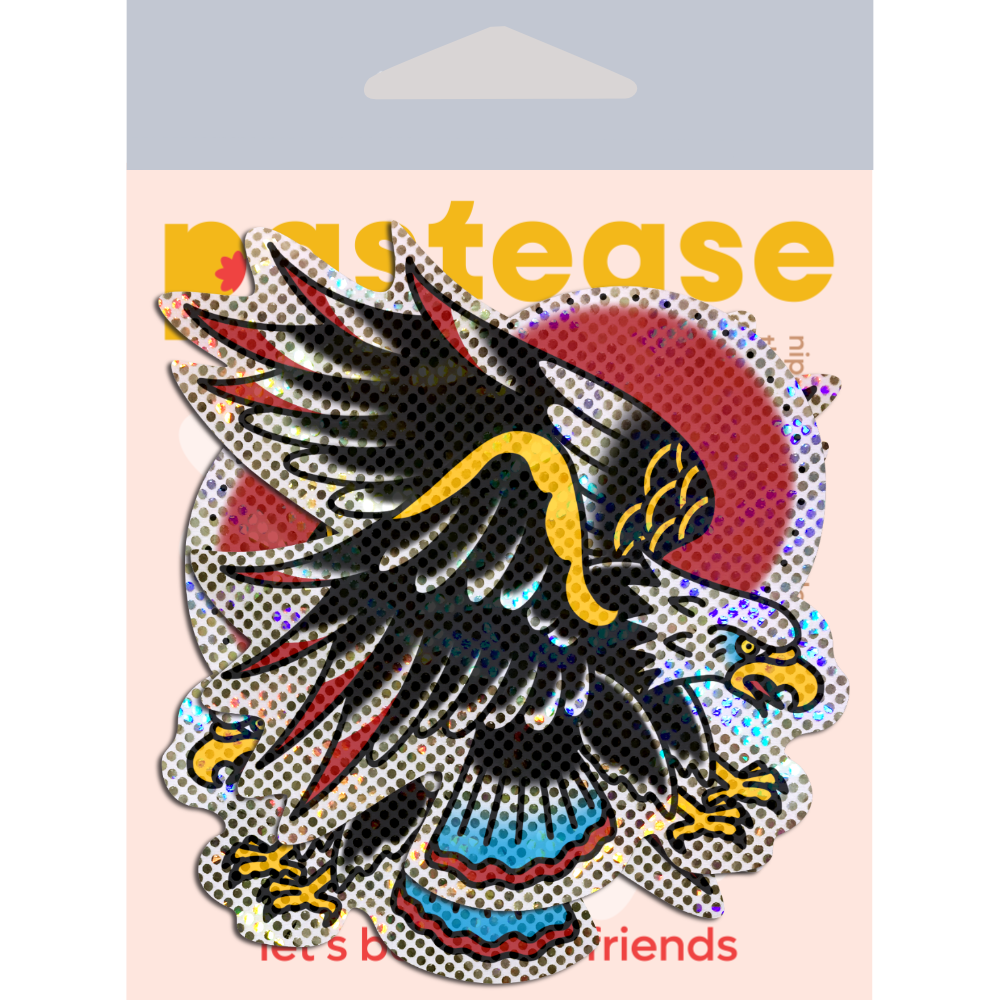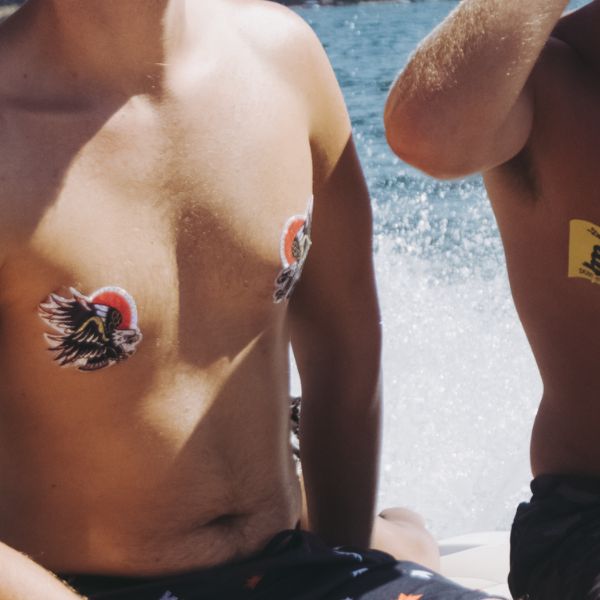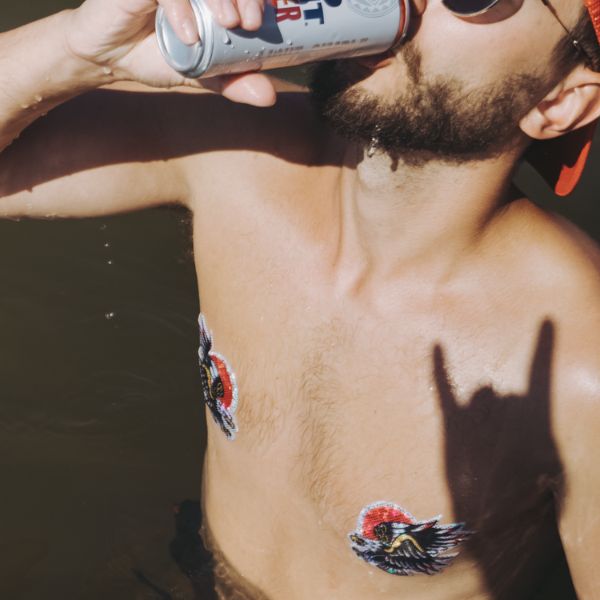 Eagle: Glittering Freedom Eagle Diamond Thom™ Nipple Pasties by Pastease®
Eagle: Glittering Freedom Eagle Diamond Thom™ Nipple Pasties by Pastease® o/s
 Hear the eagle's cry for American freedom with classic soaring eagle Diamond Thom™ breast pasties by Pastease®.  Peel and Stick glitter nipple pasties with medical-grade, hypoallergenic, waterproof adhesive all ready for celebrating Sexy Fun Freedom.
 Dimensions: 3.5 x 3.5"
Coverage: 2"
 Spread your wings and fly!
Celebrate freedom worry free! SAFE FOR SKIN
All PASTEASE™ adhesive products are latex-free and leave the skin with no signs of irritation upon removal. MEDICAL-GRADE
At PASTEASE™, our products are hand-made, in house, with LOVE while using the highest-grade materials. WATERPROOF
Our PASTEASE™ brand pasties are waterproof and sweat resistant, keeping you worry free for any occassion.