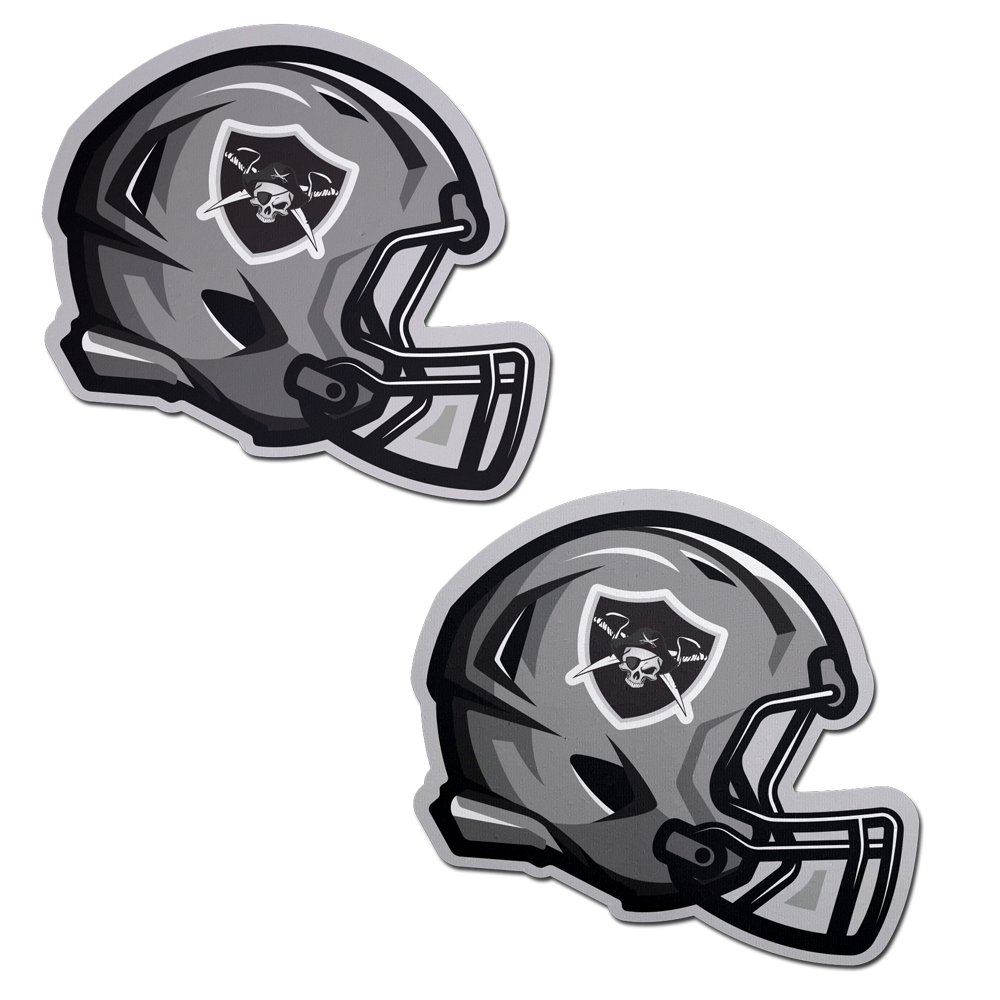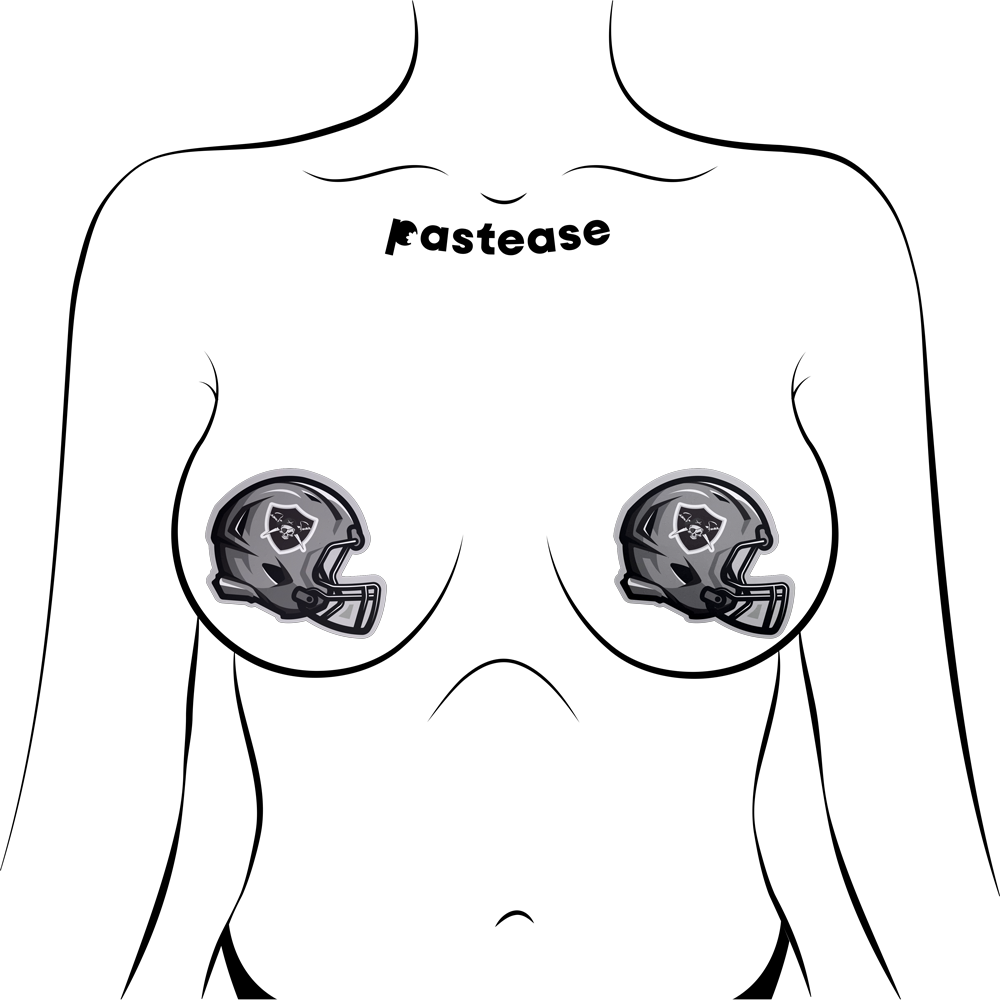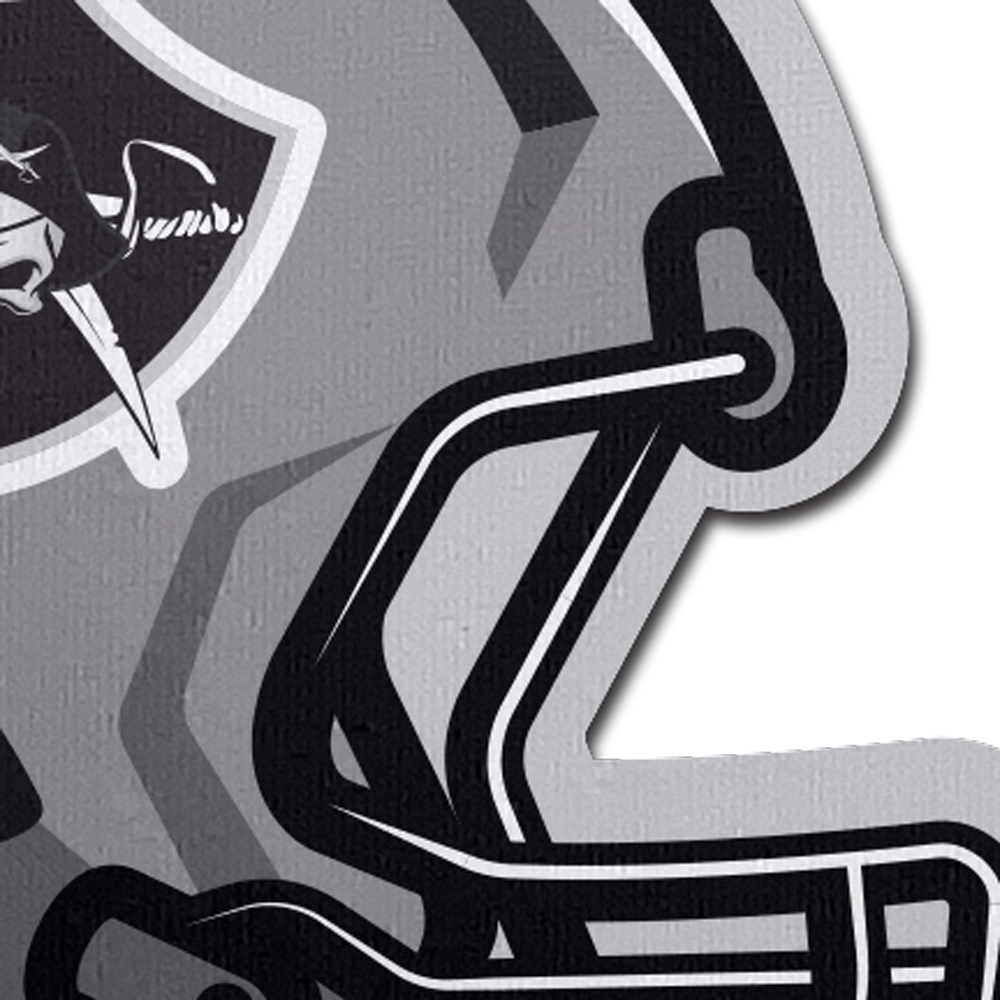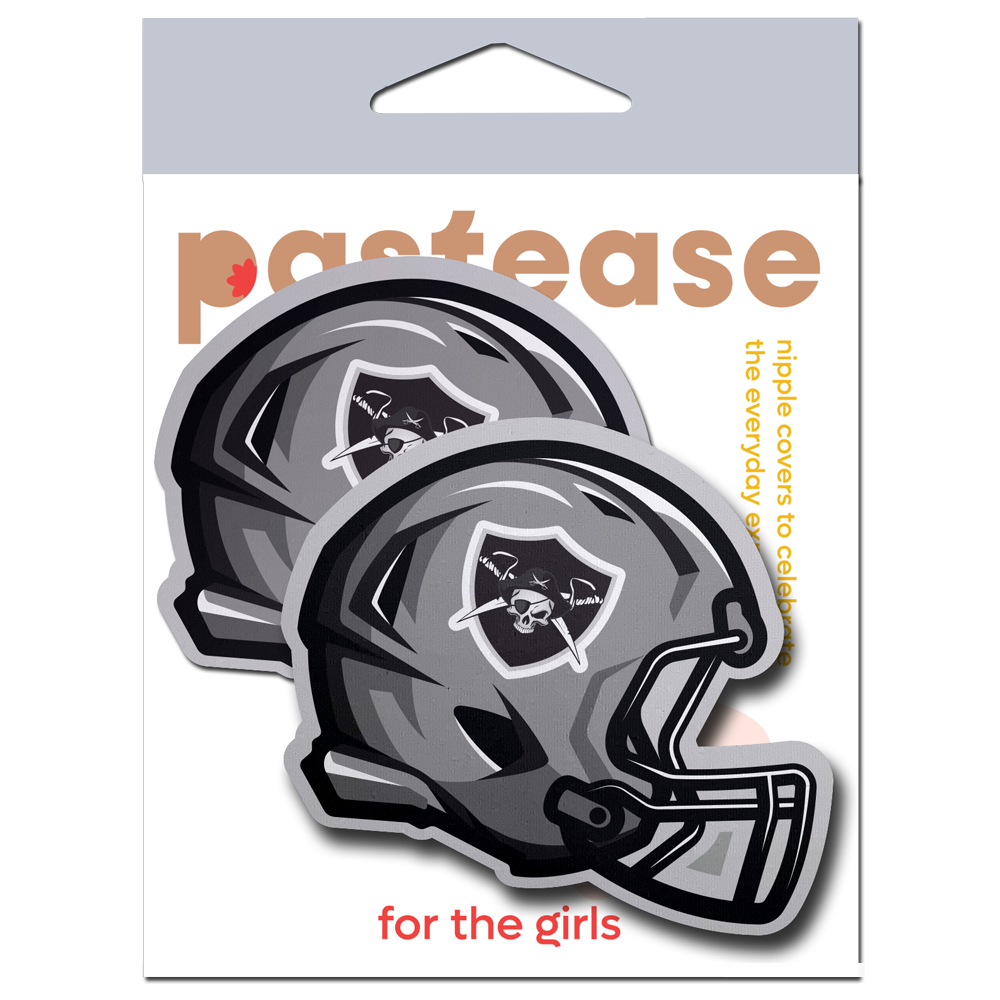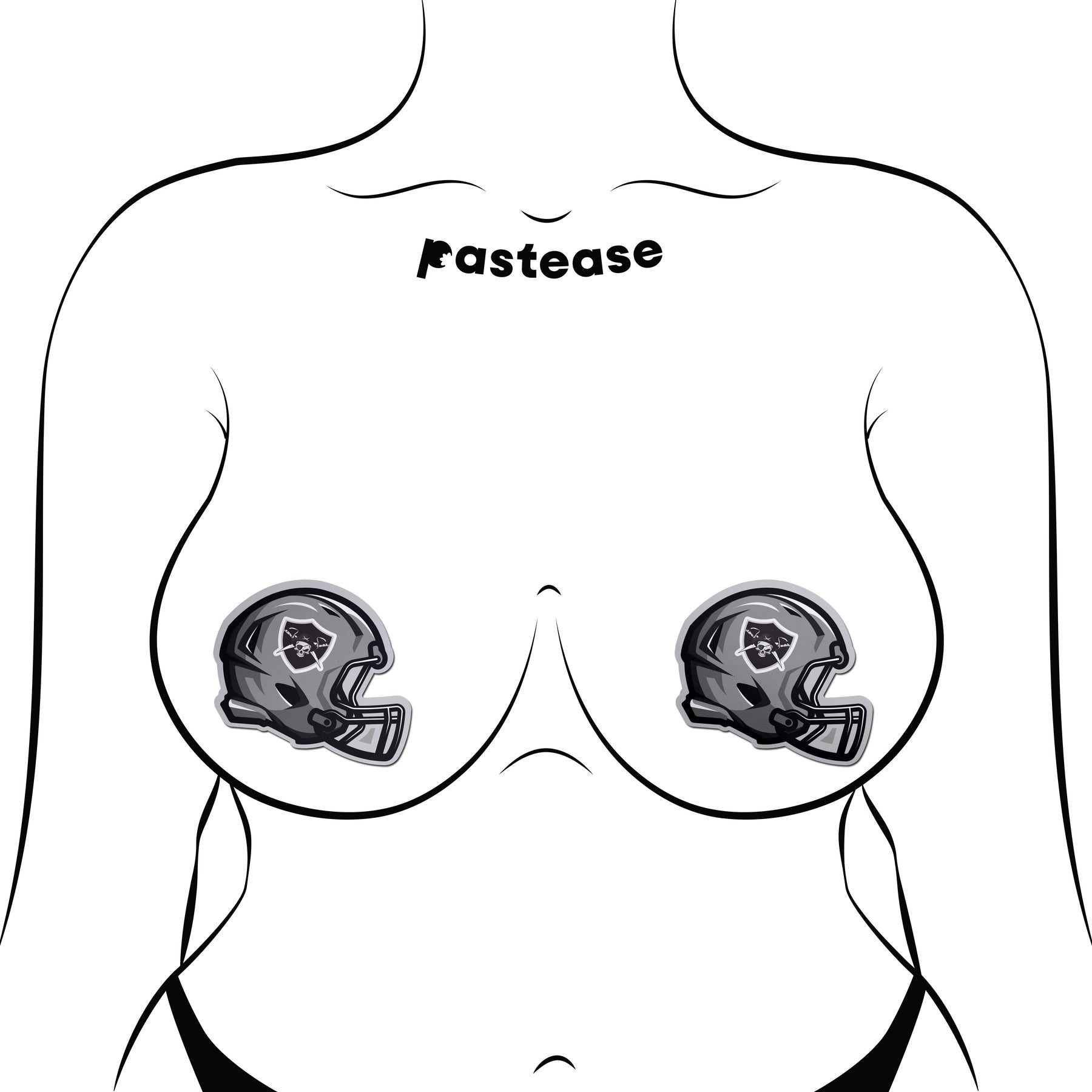 Helmet: Silver Black American Football Helmet Nipple Covers by Pastease
Elevate Your Style with Black and Silver Football Helmet Pastease Nipple Covers!

Are you ready to make an impactful statement that exudes confidence and celebrates your favorite NFL team? Our Black and Silver Football Helmet Pastease nipple covers pay homage to the iconic colors of the Las Vegas Raiders, allowing you to silently express your team spirit and individuality. These nipple covers are not just an accessory; they're a powerful declaration of your unwavering support for your team.

Dimensions: 3" x 2.8"
Coverage: 2.2"
Raider Nation Colors: These Pastease nipple covers showcase the bold black and silver shades synonymous with the Las Vegas Raiders, enabling you to proudly represent and cheer on your beloved team.

Football Helmet Design: Embrace the spirit of the game with our intricately detailed football helmet design, adding a touch of sporty flair to your look.

Gentle Adhesive Comfort: Crafted with skin-friendly materials, our Pastease are gentle on your skin and provide a secure fit, ensuring you stay focused on your game-day festivities.
Versatile Team Pride: Whether you're attending a live game, hosting a watch party, or simply showcasing your Raider Nation allegiance, these nipple covers let you do so with style and pride.

Empowering Statement: The football helmet design speaks volumes about your love for the game and your commitment to supporting your team, without uttering a word.
Elevate your game-day attire with our Black and Silver Football Helmet Pastease Nipple Covers. Celebrate your team, express your passion for football, and make a bold, empowering statement that leaves no room for doubt. Get your Raider Nation-inspired Pastease today and let your team spirit shine, all while looking incredibly stylish!
Celebrate freedom worry free! SAFE FOR SKIN
All PASTEASE™ adhesive products are latex-free and leave the skin with no signs of irritation upon removal. MEDICAL-GRADE
At PASTEASE™, our products are hand-made, in house, with LOVE while using the highest-grade materials. WATERPROOF
Our PASTEASE™ brand pasties are waterproof and sweat resistant, keeping you worry free for any occassion.