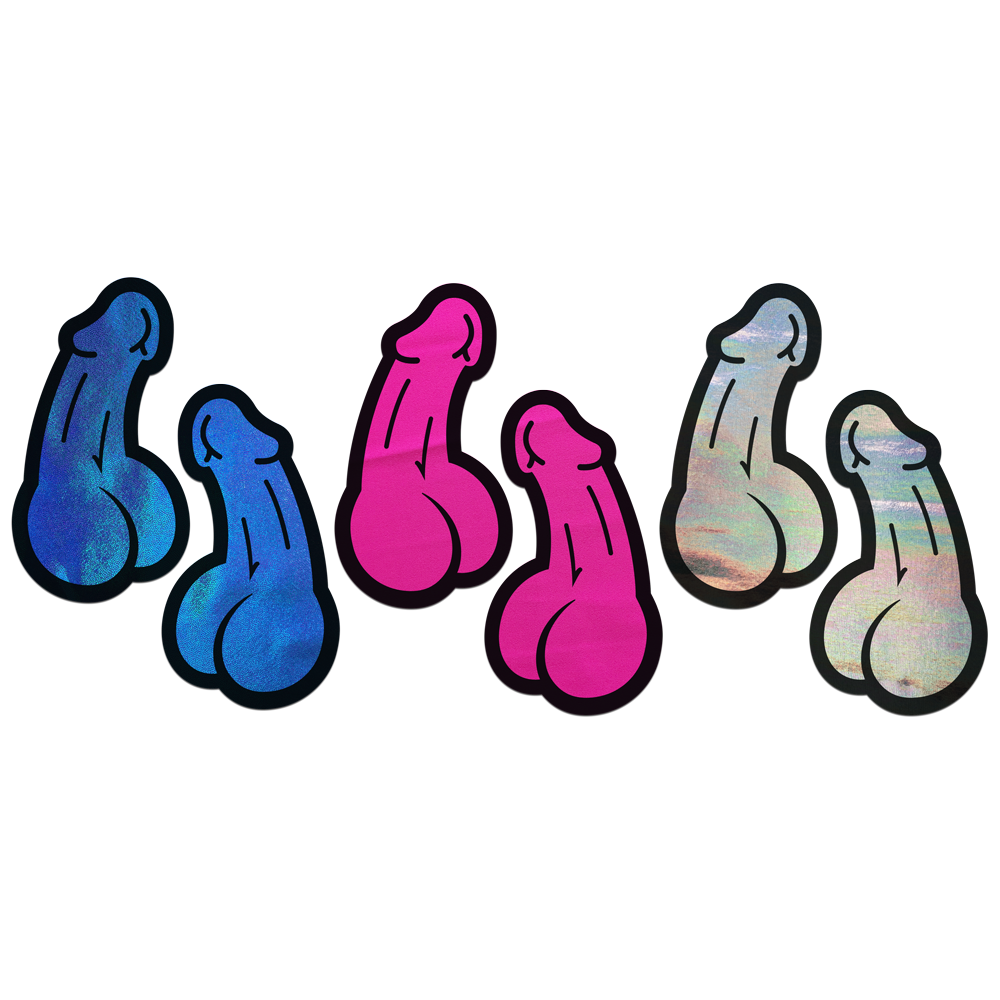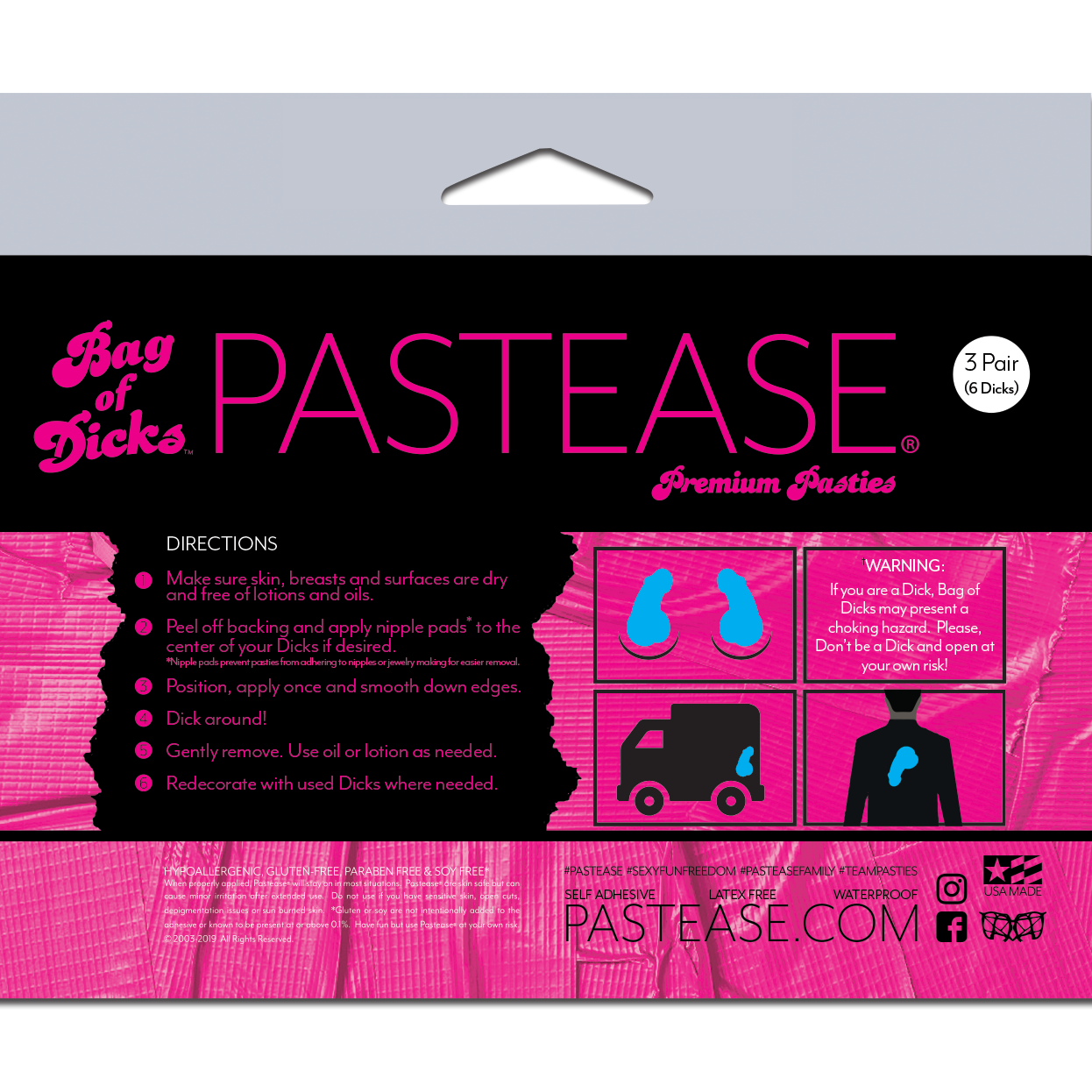 A Bag of Dicks: 3-Pack of Penis Pasties for Nipples & Skin or Whatever by Pastease® o/s
A Bag of Dicks: 3-Pack of Penis Pasties for Nipples & Skin or Whatever by Pastease®
I get a penis! You get a penis! EVERYONE GETS A PENIS!  No true bachelorette party is without A Bag of Dicks, right? Get some laughs as you place these perfect penis pasties on your breasts, face, or on a stranger's back. (We are not responsible for any undesirable outcomes.)
Includes two (2) Blue Dicks, two (2) Silver Dicks & two (2) Pink Dicks.
Share this link with a dick or someone who needs a Bag of Dicks at
BUYABAGOFDICKS.COM
Our hypoallergenic and waterproof material make application and removal an ease. These may bring some cringe-worthy and hilarious moments, so keep your phone handy! 
Just peel-and-stick on clean, dry skin or anywhere else. All Pastease® feature latex-free, medical-grade, waterproof adhesive that stay securely in place for as long as you like and until they are gently removed.
Dimensions: 3.2 x 5.8 inches
Coverage Diameter: 2.83 inches

3 Pairs (Six (6) Dicks) in Every Pack! 
Pastease® are the Funmaker that brings out your inner Tease! 
Worry free for every occassion SAFE FOR SKIN
All PASTEASE™ adhesive products are latex-free and leave the skin with no signs of irritation upon removal. MEDICAL-GRADE
At PASTEASE™, our products are hand-made, in house, with LOVE while using the highest-grade materials. WATERPROOF
Our PASTEASE™ brand pasties are waterproof and sweat resistant, keeping you worry free for any occassion.